An FDA-funded study may be a precursor to U.S. registries for tracking real-world outcomes. In Congress, another try at a device tax repeal is afoot.
Researchers from Kaiser Permanente, Weill Cornell Medical College, and worldwide registries are voicing the importance of tracking the safety and effectiveness of medical devices through the use of device registries.
Most Americans use a medical device during their lifetimes, and it has been estimated that tens of millions will receive an implantable device. But public health and regulatory agencies are unable to track these devices once they are bought or used by a patient. The lack of a registry makes it difficult for the medical community and patients to gain accurate, evidence-based information for assessing comparative outcomes or for tracking recalls after implantation
In a supplement published in the December 2014 issue of the Journal of Bone & Joint Surgery, Kaiser Permanente and Weill Cornell took the lead in analyzing data from seven registries in the International Consortium of Orthopaedic Registries (ICOR), focusing on the performance and safety of hip and knee implants and the risk of surgical revision. The registries that were studied included those maintained by Kaiser Permanente and Health East, a Minnesota-based system of hospitals and primary care clinics, along with registries in Australia, Italy, Norway, Spain, and Sweden—all seven being ICOR members.
The findings of the FDA-sponsored study stress the importance of registries and unique device identification (UDI) implementation for postmarket surveillance of medical devices in the United States and worldwide. Prior research has found that electronic health record systems cannot identify devices and link them to an individual patient's outcome data, but registries can.
For the FDA, which has made the development of device registries and the creation of a UDI system for medical devices a priority, the study provides a basis for how registry evidence can be used. The agency plans to develop a national medical device registry and guidelines on governance and other processes.
Medical device tax
Minnesota U.S. Rep. Erik Paulsen plans to file another bill to roll back the 2.3% medical device tax. Paulsen, a Republican, co-introduced the bill with Wisconsin Democratic Rep. Ron Kind on Jan. 7.
Previous attempts to eliminate the levy generated widespread support in the House but were never brought to a vote in the Senate. The excise tax on sales of medical devices sold in the United States was written into the ACA to support Medicaid expansion for uninsured Americans and took effect in January 2013. The tax applies to a wide range of medical items, from bedpans to pacemakers, and has been projected to raise about $30 billion a year over 10 years. Proponents say that killing the device tax would spur hospitals and insurers to demand relief from taxes or spending cuts they accepted under the ACA—possibly jeopardizing funding of ACA initiatives over the next decade.
For their part, device manufacturers are unsure which products are subject to the tax. Mobile health apps and software, in particular, are a source of confusion. It is unclear whether they are subject to the excise tax once they are approved by the FDA and on the market.
10 best apps for oncologists
CancerNetwork.com has released its list of the 10 Best Oncology Apps for oncologists. Some of the apps are free while others are subscription-based or carry a download fee:
Cancer Rx, from MedPage Today/CollabRx, locates cancer trials, peer-reviewed literature, and news about major cancer fields. Users can enter patient data and receive suggested therapies with links to pertinent articles/references.
BrownZine integrates an institutional library with an e-journal collection of full-text articles, with references, that can be downloaded as PDFs.
Micromedex, publishers of one of the major drug compendia, provides users with information on medications, such as name, class, and adverse effects.
Calculate, by QxMD, provides a complete source of calculations and formulas by medical specialty and specific decision-support tools.
Johns Hopkins ABX Guide offers information on the management, treatment, and diagnosis of infectious diseases that most commonly affect cancer patients.
PubMed on Tap can search either PubMed or PubMed Central to gain access to medical literature.
The National Comprehensive Cancer Network provides a list of all NCCN guidelines for direct download.
Medscape is a reference tool and a source of medical news and treatment guidelines.
inPractice Oncology is a subscription-based resource that provides access to PubMed literature, various treatment guidelines, and a clinical trial registry.
Draw MD can be used to communicate visual information to patients, such as where an incision would be made during a biopsy. Breast health, general surgery, and urology are some of the medical specialties covered.
CancerNetwork.com also named its "app to watch": OhMD, which facilitates secure texting between physicians and patients. The app requires that the physician's organization adopt it for use. The app's developers say it will help providers meet the messaging criteria of stage 2 of the CMS's meaningful use requirements.
Short takes
A survey by A&D Medical found that consumers are eager to use wireless wearable medical devices to monitor weight and blood pressure. Of more than 2,000 participants, 74% of men ages 55 to 64 and 73% of women ages 18 to 34 were concerned about their weight. Experts have noted that those who wear medical devices are usually young and healthy; older individuals with health problems like hypertension are not enthusiastic adopters, primarily because of cost.
As wearable devices carrying private medical information become more common, regulators are trying to come up with realistic privacy-protection mechanisms.
Selected FDA medical device approvals, Dec. 5, 2014–Jan. 5, 2015
Date
Manufacturer
Device name
Use and notes
Dec. 8, 2014
Johnson & Johnson/DePuy Synthes
VEPTR/VEPTR II vertical expandable prosthetic titanium rib devices
Treatment of thoracic insufficiency syndrome (chest, spine, and rib deformities in children). The devices were previously available only under humanitarian device exemption regulations.
Dec. 10, 2014
Cianna Medical
SAVI SCOUT Surgical Guidance System
Real-time audio/visual indicators help surgeons to target tissue during lumpectomy and excisional biopsy procedures.
Dec. 11, 2014
MP Biomedicals
HTLV Blot 2.4
First confirmatory assay for human T-cell lymphotropic virus. Distinguishes between HTLV-I and HTLV-II.
Dec. 15, 2014
diaDexus
PLAC test
Measures Lp-PLA2 (lipoprotein-associated phospholipase A2). First non-LDL blood screening to predict a patient's risk of coronary heart disease and ischemic stroke.
Dec. 16, 2014
Cerus Corporation
Intercept Blood System
Pathogen-reduction system for use in preparing plasma to reduce risk of transfusion-transmitted infections.
Dec. 19, 2014
Myriad Genetics
BRCA Analysis CDx
Companion diagnostic to confirm eligibility for olaparib (Lynparza) in patiwnts with advanced ovarian cancer (see Biologics in Development, page 16).
Jan. 5, 2015
Medtronic
IN.PACT Admiral drug-coated balloon
Pacitaxel-coated balloon to prevent scar tissue from forming around leg treatment site in patients with peripheral artery disease.
Sources: FDA, manufacturers' news releases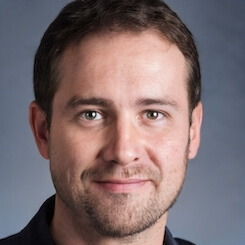 Paul Lendner ist ein praktizierender Experte im Bereich Gesundheit, Medizin und Fitness. Er schreibt bereits seit über 5 Jahren für das Managed Care Mag. Mit seinen Artikeln, die einen einzigartigen Expertenstatus nachweisen, liefert er unseren Lesern nicht nur Mehrwert, sondern auch Hilfestellung bei ihren Problemen.