The force may be leaving the AMA as it seeks another ICD-10 delay. The politics are lining up so this may be at long last the year it gets implemented.
in
Share
Tweet Widget
(link is external)
The fifth episode in the Star Wars saga provides a fitting theme for the latest—and perhaps final—chapter in the dispute over ICD-10, the detailed set of diagnostic and treatment codes that providers use when submitting claims for services. Originally scheduled to replace the existing ICD-9 code set in 2011, the implementation of ICD-10 has been delayed partly at the behest of physician groups. The latest delay, which pushed out implementation to October of this year, may have added billions to the nation's health care bill. Marking time means retraining and reimplementation efforts, and those cost money.
When HHS unveiled its goal to transition most Medicare payments to some kind of value-based system beginning in 2016, it may have cast the die for ICD-10 to finally take effect, albeit on a belated schedule. ICD-10, or, more formally, the International Classification of Diseases, 10th Revision, comprises approximately 72,000 procedure codes and 70,000 diagnostic codes. ICD-9 has in comparison a paltry 4,000 procedure codes and 15,000 diagnostic codes, according to the GAO report on CMS's ICD-10 readiness that came out in January.
Large hospital systems have a lot to lose if they bet on another extension that doesn't come through, says Dan Haley of Athena Health. Most of them are ready for ICD-10.
All those extra codes in ICD-10—the granularity—are supposed to make it easier to track outcomes and quality. An example mentioned in the GAO report is angioplasty. ICD-9 has just one code for angioplasty. ICD-10 has a mind-boggling 854.
Hold the carbonite, please
Since the November elections and the Senate shift to Republicans, the question looms: Will ICD-10 be delayed again? The political winds are blowing "no," to the dismay of some physician groups and the elation of health plans and health information groups.
The respective sides are mustering their forces. The Coalition for ICD-10, which includes America's Health Insurance Plans (AHIP), the Blue Cross Blue Shield Association, Anthem, and health information technology groups, among others—15 organizations in all—sent a letter to congressional leaders making the case that the Oct. 1, 2015, launch date ought to stick.
Meanwhile, the AMA is pursuing efforts to delay or stop ICD-10, the AMA press office confirms. In a speech late last year, AMA President Robert Wah, MD, equated ICD-10 to the Star Wars villain: "If it was a droid, ICD-10 would serve Darth Vader… For more than a decade, the AMA kept ICD-10 at bay—and we want to freeze it in carbonite!" The Medical Group Management Association (MGMA) has its concerns about ICD-10 but has not taken a position on a further delay.
Riding the SGR vehicle
The stage is set for a showdown on ICD-10 by the end of March, when the so-called "SGR patch"—for Sustainable Growth Rate, the calculation Medicare uses to set physician payments—expires. Last year the ICD-10 extension was tucked into the bill to patch the SGR, an annual rite in Congress since 2003 to delay a planned reduction in physician payments that could equal more than a 20% cut from current levels if Congress doesn't act.
Come March 31, Congress will again face either letting the payment cuts take effect, delay them again, or finally fix the SGR once and for all.
"If another ICD-10 delay happens legislatively, what legislative vehicle could Congress use to pass it? The answer is probably the SGR fix or, alternately, the SGR patch," says Rob Tennant, a senior policy adviser for MGMA.
"It has really become a terrible situation for everybody involved," says Rob Tennant, a senior policy advisor for MGMA. CMS, he says, needs to make a decision.
But one element missing this year that played into continued ICD-10 delay in 2014: congressional elections a few weeks after the scheduled ICD-10 implementation date. Dan Haley, vice president of government and regulatory affairs for Athena Health, notes that the jittery political system has zero tolerance for avoidable chaos in the run-up before an election.
With no federal elections this fall, there may be more political willingness to risk letting the boat rock a little, although ICD-10 is not a particularly partisan issue. Congressmen in both parties have said they don't want to put off implementation any longer. When the Health Subcommittee of the House Energy and Commerce Committee held a hearing on ICD-10 last month, the subcommittee chair, Republican Joseph Pitts of Pennsylvania, mentioned in his opening remarks that any further delay would entail additional costs to keep ICD-9 systems going, to retrain employees, and to prepare, once again, for transition to ICD-10.
Opposition in retreat
Opponents of ICD-10, including the AMA, say they are fighting this fight primarily for the sake of smaller physician practices that may have difficulty making the costly transition to the new system.
Others crunch the numbers and find that it really won't be so expensive. Employees of 3M Health Information Systems, a health information company that touts ICD-10 expertise on its website, published an article in the November 2014 issue of the Journal of the American Health Information Management Association that put the cost of ICD-10 conversion at between $1,960 and $5,900 for a three-physician practice. The AMA calculation for a small practice conversion is an order of magnitude higher and ranges from $22,560 to $105,506.
Sue Bowman, senior director of coding policy and compliance at AHIMA, a member of the Coalition for ICD-10, says some physicians are still pushing for a further delay, but she believes the "vast majority of stakeholders, and even many physician practices are on board, are ready, and are finding each of the delays both expensive and frustrating."
Clare Krusing, AHIP communications director, says ICD-10 has already been delayed twice and should not be delayed again. A further delay would leave the health system "stalled" between two different coding sets and cause administrative chaos for plans and providers, says Krusing: "Each delay brings added costs and complications for the health plans and provider partners that have invested the time and resources necessary to implement these changes on time."
Hospital systems are on board, too, according to Athena's Haley. Many large hospital systems, whether they're with Athena or not, were ready last year because the implications of a wrong bet for a large system are so enormous, he says. Smaller physician practices have less to lose if they wager wrong on an ICD-10 extension, Haley continues. It's easier for them to make the gamble that if they don't do anything they'll be proved right, as they were last year.
But the luck of those counting on more delay may be running out. "It has really become a terrible situation for everybody involved," MGMA's Tennant says of the Godot-like wait for ICD-10. "The government tells them to get ready, then the money and effort is completely lost. We feel that CMS has to make a decision, a definitive one, and if they're going to move ahead with ICD-10, they have to ensure that it does not have a catastrophic effect on the cash flow of providers."
The GAO report on CMS's ICD-10 readiness was thumbs up on the government agency's educational efforts, which includes a website, www.roadto10.org (link is external). The GAO noted, though, that some of the stakeholders have expressed concern that CMS testing of its ICD-10 systems hadn't been thorough enough.
What was all the fuss about?
MGMA has reached out to commercial health plans to get them to work with their network providers, Tennant says. To that end, a consortium of payers, including Blue Cross Blue Shield of Michigan, UnitedHealthcare, and Humana, are cooperating on ways to make the transition to ICD-10 easier for smaller providers, Dennis Winkler, director of technical program management and ICD-10 at BCBS Michigan, told an ICD-10 Coalition Capitol Hill briefing last fall.
"Change is always hard," says Bowman, the AHIMA senior director, "but if people start looking at ICD-10 they'll see ICD-10 will provide so many more benefits, including administrative efficiencies and better health care for everyone. Probably after it's all said and done, people are going to look back and say, 'Why did it take us so long?'"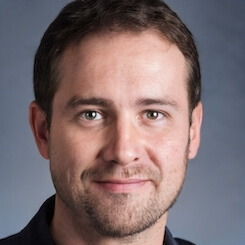 Paul Lendner ist ein praktizierender Experte im Bereich Gesundheit, Medizin und Fitness. Er schreibt bereits seit über 5 Jahren für das Managed Care Mag. Mit seinen Artikeln, die einen einzigartigen Expertenstatus nachweisen, liefert er unseren Lesern nicht nur Mehrwert, sondern auch Hilfestellung bei ihren Problemen.