ICUs are expensive, intensivists in short supply. Bringing telemedicine to the ICU may help the situation, but doubts linger about what that will achieve.
Picture this scene: A middle-aged man who is having difficulty breathing is brought to the emergency room of a community hospital. His condition is serious, and he is immediately put on a ventilator and admitted. It's Saturday, so the ICU has a skeleton staff. But an experienced intensivist is patched through. She asks the nurse to swivel a camera, so she can get a close-up view of the patient.
Or this: A nurse contacts a doctor at 5 am and describes an agitated ICU patient. With a click of the button, a virtual intensivist is "in" the patient's room and can see her thrashing around. The doctor speaks to the nurse and orders medication to treat the agitation.
These are not fantasy situations. Scenarios like this are occurring every day in hospitals throughout the country. With intensivists in short supply, the cost of maintaining a fully staffed ICU extremely high, and an aging population that is likely to mean a growing demand for ICU care, hospitals have turned to telemedicine to staff their ICUs. According to a study published last year in Critical Care Medicine, the number of tele-ICUs increased from just 16 in 2003 to 213 in 2010, and the number ICU beds involved increased from 598 to 5,799, a 10-fold increase. Most (91%) of the tele-ICUs were established in not-for-profit hospitals, the study found, and about half were located in the Midwest.
Meta-analysis is mixed
When researchers have looked at the outcomes from tele-ICU care, the results have been somewhat mixed, although results from one of the largest studies so far were encouraging. Published last year in Chest, the study showed that tele-ICU care is associated with lower ICU and hospital mortality rates and shorter ICU and hospital lengths of stay. When the investigators teased apart the data to identify the effects of different aspects of tele-ICU, they found that some of the key components included having an intensivist review the case within an hour of admission and quicker alert response times.
Other studies, though, have not been so clear cut. A 2011 meta-analysis that included 13 studies and a total of 41,000 patients rendered what might be considered a split decision: Tele-ICU was associated with lower ICU mortality and shorter lengths of stay in the ICU but not with lower in-hospital mortality or shorter hospitalizations. A 2012 meta-analysis that included 11 studies puts a check in the plus column: It found that tele-ICU care was associated with lower ICU and hospital mortality.
Signals from the cost-effectiveness research have been similarly mixed. Shorter stays in the ICU should translate into lower costs, but there's also the added cost of the service itself to consider. Some studies have suggested that tele-ICU care is most cost effective for the sickest patients, while others indicate that it's a better investment when the tele-ICU involvement in the hospital's ICU is high. A 2013 review of eight studies of Department of Veterans Affairs tele-ICUs found large swings in cost within the VA system—which can't please the providers and payers who prize predictability. Implementation and first-year operational cost ranged from $50,000 to $100,000 per monitored bed. Changes in patient-care costs ranged from $3,000 in savings per patient to $5,600 in additional costs.
Variations on the theme
In an article in the April 2015 Critical Care Clinics, an issue devoted to telemedicine, H. Neal Reynolds, MD, and Joseph J. Bander, MD, grouped tele-ICUs into two categories, centralized and decentralized. The centralized version has a hub-and-spoke organization with the hub a physical location staffed by the consulting intensivists and nurses. They are connected to ICUs—the spokes—with two-way audio and video communication. According to Reynolds and Bander, the vast majority of the centralized systems depend on the technology developed by Visicu, a company founded by a pair of Johns Hopkins intensivists that is now owned by Philips (Reynolds is former employee of Visicu).
In the decentralized model, there's no central monitoring facility or staff that works there. The remote intensivists and nurses can work from their offices or at home—or anywhere that has an Internet connection—and are linked to ICUs through encrypted connections and cloud computing. Reynolds and Bander say most decentralized tele-ICU systems use the technology of InTouch Health, a Santa Barbara, Calif., company. Jackie Busch, RN, clinical services director for the InTouch, says that over 100 ICUs are using the company's tele-ICU services and most use the version that lets the remote experts control a robotlike device that can travel from bed to bed in the ICU.
Busch says decentralized tele-ICU services are less expensive than the centralized model, and she puts her company's costs at about $7,200 per bed during the first year of operation Still, she says the ROI remains a big challenge to demonstrate because it is a matter of cost avoidance.
The American Telemedicine Association's 2014 guidelines for tele-ICU operations describes three modes of delivering tele-ICU care. The continuous model is what many people have in mind when they talk about tele-ICUs. Patients are monitored remotely without interruption for a set period of time (sometimes 24/7 but often just during the night).
There's also the scheduled care model, which involves regular, periodic consultation that allows the staff to tap into the expertise of the remote intensivists, and the responsive model, when the virtual visits are prompted by an alert or emergency of some kind.
Busch says InTouch Health doesn't monitor ICU patients like a centralized system might. Instead, the company provides "round and respond" services that include a regular check-in at the beginning of a shift and consults as needed at other times.
Nurses on board
The American Association of Critical-Care Nurses (AACN) hopped on the tele-ICU bandwagon in 2011 in recognition of the rapidly changing and diverse nature of ICU nursing practice. It created a tele-ICU subspecialty, the CCRN-E, the first credential designed for tele-ICU nurses.
"We see tele-ICU nursing as an emerging subspecialty of critical nursing," says Connie Barden, first chief clinical officer of AACN. "Nurses who work at a tele-ICU must already have hands-on experience with patients in intensive care units. Tele-ICU nurses provide a welcome second pair of eyes to monitor patients, coach and consult with bedside clinicians, and help implement evidence-based practices."
Today it is estimated that there are about 1,800 tele-ICU credentialed nurses. "As a tele-ICU nurse, she (or he) is applying knowledge and ability to the same patient in a different way," observes Barden. "Aside from putting their hands on the patient, telemedicine can do everything."
A typical staffing level is one tele-ICU nurse for between 30 and 35 patients, according to the American Telemedicine Association.
Barden estimates that a tele-ICU nurse can safely monitor 30 or 40 patients at a time. That's consistent with the American Telemedicine Association guidelines, which say the current national trends for staffing levels are 1 nurse for every 30 to 35 patients.
According to an AACN report, the advent of tele-ICUs "has changed the way we assess patient needs, communicate issues, make decisions, mentor clinical staff, and interact with patients and families."
Carol Olff, who directs the critical care services and tele-ICU at the Concord, Calif., campus of John Muir Medical Center, says "tele-ICU introduced a new member to the team. In addition to monitoring a patient, the nurse, who is looking through a camera, can also provide pre-emptive care. For example, the nurse may recognize a problem before it actually happens, or during a procedure, like when a central line is being inserted."
"Tele-ICU also changes rounding a bit; we call it rounding with a purpose," Olff continues. "When checking each patient, the nurse looks at the patient's data first, then focuses the camera on the patient. A conversation can then be started with the patient and the on-site nurse."
Is the bloom off the rose?
Telemedicine, in general, seems to be coming on strong. But the study about the adoption of the tele-ICU mentions that 10 hospitals dropped the technology and that after an initial burst of enthusiasm, the pace of adoption slowed considerably. The ROI may be main the problem, and some on-site doctors and nurses find tele-ICU services intrusive. Interestingly, though, when University of Pennsylvania Health System nurses were surveyed several years ago about ICU telemedicine, a small minority (11%) indicated that they found it intrusive. On the other hand, fewer than half (44%) regularly incorporated suggestions by the tele-ICU staff into their care of patients and contact with the staff was infrequent—on average less than one time per month.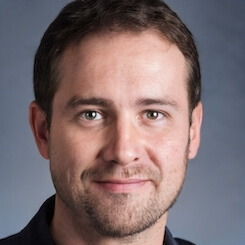 Paul Lendner ist ein praktizierender Experte im Bereich Gesundheit, Medizin und Fitness. Er schreibt bereits seit über 5 Jahren für das Managed Care Mag. Mit seinen Artikeln, die einen einzigartigen Expertenstatus nachweisen, liefert er unseren Lesern nicht nur Mehrwert, sondern auch Hilfestellung bei ihren Problemen.