Insurer tie-ups are nothing new. But there's been a shopping spree lately as uncertainty about the ACA recedes, providers bulk up, and government payers become more important.
It got started just as the dust was settling after the Supreme Court's momentous King v. Burwell decision in June that effectively kept the ACA intact.
First up was Centene, which on July 2 announced its intention to buy Health Net, for $6.8 billion. The merger would make St. Louis-based Centene the country's largest Medicaid managed care company.
The very next day, Aetna announced it that it would be acquiring Humana for $37 billion. The attraction? Humana's strong and expanding Medicare Advantage (MA) business.
Then in late July, Anthem announced it was purchasing Cigna in a transaction valued at $53 billion.
"I don't think we've seen anything quite like this," says Jason McGorman, an analyst with Bloomberg Intelligence.
Whether antitrust regulators will allow these deals to go through is an open question. But if they do, it would leave the American health insurance industry with three large, national publicly traded companies— Aetna, Anthem, and UnitedHealthcare—and four smaller ones.
This spate of merger activity is partly just the uncorking of insurers' pent-up tendencies to get larger, according to Mark Pauly, a professor at the Wharton School at the University of Pennsylvania. "In a different universe," he says, "this might have happened more gradually." But King v. Burwell and the end (at least for now) of legal challenges to the ACA gave insurers the certainty they wanted before making any bold merger moves. Moreover, like many large companies these days, insurers have large amounts of cash on their books, so they have the money to spend on large acquisitions. Low interest rates help if they need to borrow to finance a deal. "Now is a good time to go ahead and get these mergers done," says McGorman.
This year may set a new high-water mark, but the health insurance industry has been consolidating into fewer and fewer companies for some time now. According to Bloomberg Intelligence, there were 14 large health insurers in 2011. Since then, the industry has gotten more concentrated because of a steady stream of acquisitions, including Aetna's acquisition of Coventry (2013), Humana's purchase of Metropolitan Health (2012), Anthem's (when it was still known as WellPoint) purchase of Amerigroup (2012), and Cigna's purchase of HealthSpring (2011). The combined value of those transactions was about $15 billion, which is peanuts compared with this summer's deals, which tot up to about $100 billion.
The reasons for this merger and acquisition activity are various, so the best, if vague, answer to the question about what's behind these mergers may be "all of the above."
"The name of the game is diversification," says Ashraf Shehata, a former Anthem executive who heads up KPMG's advisory group for health plans in the United States. Companies can't be content just serving the commercial market. Medicare Advantage is an inviting alternative. Baby boomers are aging into Medicare coverage at a rate of about 10,000 beneficiaries per day, and an increasing percentage of newcomers are going right into a Medicare Advantage plan rather than traditional Medicare. About a third (31%) of Medicare beneficiaries—or roughly 16.8 million older Americans—are now insured through Medicare Advantage. Most projections show the MA trend line continuing to head north. According to a Kaiser Family Foundation report, six firms or Blue Cross Blue Shield affiliates now account for 72% of the MA market. UnitedHealthcare has the most enrollees (20%), followed by Humana (19%), Blue Cross Blue Shield (BCBS) affiliated plans (16%), Kaiser Permanente (8%), Aetna (7%), and Cigna (3%). By Kaiser's reckoning, Humana added 350,000 beneficiaries to its MA plans between 2014 and 2015, more than any other national firm. Insurers want to "build their Medicare Advantage business to offset other books of business," Shehata says.
From certain angles, MA might not seem like an attractive line of business. For example, a recent KPMG study found that two thirds of those enrolled in Medicare Advantage plans have at least one serious chronic medical condition. But earlier this year, CMS bumped up the reimbursement rate for MA plans that cover patients with more severe medical conditions, creating an incentive to keep those with more severe health issues in Medicare Advantage plans.
Insurers are also eyeing large pieces of the growing Medicaid pie, notes Marianne Udow-Phillips, director of the Center for Healthcare Research & Transformation, a nonprofit partnership between the University of Michigan and Blue Cross Blue Shield of Michigan. Thirty states and Washington, D.C., have signed up for Medicaid expansion under the ACA. Although insurers in the Medicaid managed care market are struggling to keep costs under control, the huge pool of government money available is more than a little tantalizing. Right now, Medicare accounts for a larger share of national health care spending than Medicaid (20% vs. 15%), but Medicaid spending has been going up at a faster clip. Government at all levels has turned into a major buyer of health care. Eight short years from now, federal, state, and local government health expenditures combined are expected to add up to $2.5 trillion and constitute about half of all American health care spending. We're a long ways from a single payer system, but one reason insurers want to be behemoths is that they are sitting across the table from large government payers.
If the deal between Centene and Health Net goes through, the company would cover more than 10 million members. They lack the name recognition of the Aetnas and the Humanas, but the two companies are, respectively, the sixth- and seventh-largest publicly traded health insurers by market value.
Aetna touted Humana's Medicare Advantage business when it announced its intention to buy the Louisville insurer. The new company will cover 33 million people and have revenue of about $115 billion per year, more than half of it coming from government programs.
The Anthem-Cigna merger seems to have a different rationale, with Anthem using Cigna to gain a major foothold in the self-insured market, which is about 80% of Cigna's business.
If the Anthem-Cigna deal goes through and the new entity comes to be, it will have bragging rights to being the largest health insurer in the country by membership with roughly 53 million members compared with UnitedHealthcare's 46 million. If revenue is the gauge, UnitedHealthcare will likely stay the top dog. In 2014, UnitedHealthcare had revenues of $130 billion, which is more than the $115 billion in revenue that the putative Anthem-cum-Cigna company is expected to pull in.
The sumo wrestling theory
As insurers have merged and gotten bigger, so have providers. According to Dealogic, there were 631 mergers in the health care industry (all aspects) through July that were worth about $364 billion, which tops the record merger volume of $326.4 billion in the health care sector set last year. Tim Greaney, a professor at Saint Louis University School of Law and an expert on health care and antitrust law, calls the consolidation on both sides the "sumo wrestler theory": Payers have to bulk up if they are to be effective in bargaining down prices with supersize providers. "There's some evidence when the buyer side gets bigger, it can counteract the price effect on the seller side," says Greaney. "It doesn't necessarily work out that way. In some cases, the wrestlers agree to shake hands and protect each other's interest, with higher prices resulting for both."
A 2012 Robert Wood Johnson study found that hospital consolidation typically results in higher prices. It's particularly true in highly concentrated markets, where price increases can surpass 20%.
Another factor propelling the mergers is technology, according to Shehata, at KPMG. Call centers, data security, claims processing, data analytics, consumer outreach—they're costly to establish and to run. Scale can help dilute the expense. Anthem CEO Joseph Swedish said in a conference call with industry analysts that the merger with Cigna would have "the scale to drive greater efficiency and affordability for our customers," and would be able to "accelerate improvements in the total cost of care," according to an account in the Wall Street Journal. His views were echoed by Aetna CEO Mark Bertolini in an interview with USA Today. "You need to have enough power and enough presence at the local market level to be able to create relationships and efficiencies that are to consumers' advantages," Bertolini told the newspaper. To do so, he said, requires "larger organizations, more capital, more technology and more intellectual property. That's what's driving the consolidation."
But some research shows that limited health insurer choices may actually push up prices—which isn't all that surprising, all the upbeat talk about the benefits of scale notwithstanding. A study published earlier this year in the American Journal of Health Economics examined the participation of insurers in health insurance marketplaces during 2014. On average, four insurance companies participated in each of the areas in the 34 states with federally facilitated marketplaces. The researchers calculated premiums would have been 11% lower if all of the insurers that had been active in each state's individual market in 2011 had sold insurance on the exchanges. The lead author, Leemore Dafny, a professor of strategy in Northwestern University's Kellogg School of Management, was also the lead author of a 2012 study of the merger of Aetna and Prudential in 1999. That study found that post-merger premiums rose by 7 percentage points.
Pauly, at Wharton, is among those who doubt that insurer mergers will lower prices. "As a consumer," he says, "I'd keep my hand on my wallet."
Divestment a possibility
The Wall Street Journal ran a strong story about the anticompetitive consequences of the mergers in late June when it was still unclear which companies would combine (a UnitedHealthcare-Aetna deal that didn't happen was being talked about). By using state and federal data, the reporters showed that Aetna's acquisition of Humana will mean 180 more counties where the combined company will control at least 75% of the Medicare Advantage business.
The concern over prices and competition will mean regulatory and legal scrutiny of this summer's proposed mergers—and proposed should be emphasized. "There's plenty of uncertainty here when it comes to how the courts will view this," Greaney says, and he expects it will take months before decisions are made.
If history is a guide, Greaney expects antitrust regulators to look at each segment (Medicare Advantage, Medicaid managed care, large employers) of health insurance separately. It's possible that the merged companies will be ordered to divest portions of their business when their tie-up would lead to a market share—either by market segment or geographic location—that the regulators deem too large.
The proposed mergers also are coming under Congressional scrutiny. The House Judiciary Committee is scheduled to hold a hearing this month on the mergers, the role that the ACA has played in consolidation, and the effect that fewer and larger insurers might have on consumers.
The American Medical Association doesn't have the clout that it once had, so its opposition to the mergers may not have much practical effect. Still, the organization's statement about its stance is a concise expression of what many fear: "The lack of a competitive health insurance market allows the few remaining companies to exploit their market power, dictate premium increases and pursue corporate policies that are contrary to patient interests." An AMA study of the 2008 merger involving UnitedHealth Group and Sierra Health Services found that premiums increased after the merger by almost 14% relative to a control group.
Udow-Phillips thinks the impact the mergers might have on consumers will vary by market. If insurers can combine back office functions and administrative costs and have more power negotiating with providers, premiums may fall. McGorman of Bloomberg Intelligence doesn't think that both the Aetna-Humana and Anthem-Cigna deals will be approved. "The Aetna-Humana deal seems a bit more feasible," he says, particularly because of Humana's niche in the Medicare Advantage market. "Anthem is tricky because it's hard to find data on self-insured enrollment, and it isn't clear how the Justice Department will define that market."
McGorman says that UnitedHealthcare will probably continue to sit out the current merger frenzy: "It doesn't seem to us that UnitedHealthcare is missing any pieces in their portfolio, but the market has been so odd that nothing is outside the realm of possibility." The company did purchase Catamaran, a PBM, earlier this year, so UnitedHealthcare hasn't been idle by any means.
Perhaps the consolidation of the large health insurers will have run its course if all of these deals are approved and the number of large publicly traded insurers dwindles to three. But experts agree that there's still plenty of room for smaller players and regional players.
Shehata believes the next wave in mergers will be regional consolidation among not-for-profit Blue Cross Blue Shield Association members. Many are strong players in their home markets and have contracts with local and rural providers. But with a strong national network, they might have some of the same appeal as a national insurer. In smaller states, the Blues may join forces to share some services, such as a claim system.
Udow-Phillips foresees more provider-sponsored health plans as they try to control "the whole supply chain." For example, Ascension Health in St. Louis, which bills itself as the country's largest not-for-profit provider, is buying U.S. Health and Life Insurance for $50 million. The Michigan-based insurance company is licensed in 20 states.
But merging payers and providers is "very difficult to pull off," Udow-Phillips says. The incentives between providers and health plans are quite different, and "it's difficult in general to make mergers work."
PBM purchases
One success has been Kaiser Permanente, McGorman says. The managed care consortium has all the pieces in place, including hospitals, health plans, and outpatient care. That's helped them to keep prices a bit lower than their competition.
Shehata expects more health plans to followed UnitedHealthcare's lead and acquire pharmacy benefit management services because drugs are some a major area for spending. "It's a very important part of the puzzle that health plans want to have."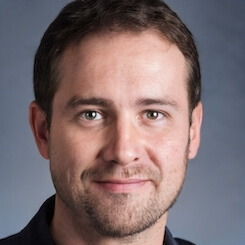 Paul Lendner ist ein praktizierender Experte im Bereich Gesundheit, Medizin und Fitness. Er schreibt bereits seit über 5 Jahren für das Managed Care Mag. Mit seinen Artikeln, die einen einzigartigen Expertenstatus nachweisen, liefert er unseren Lesern nicht nur Mehrwert, sondern auch Hilfestellung bei ihren Problemen.