When infusion therapy, for example, is given at home—a less costly setting—both patient comfort and health plans' bottom lines benefit. But if hospitals buy up all the practices, payers may lose the chance to save.
It seems outrageous when you think about it. During a trial in U.S. District Court last year, a consultant for Blue Cross of Idaho testified that St. Luke's Hospital in Boise should not be allowed to acquire a 40-member physician group in a nearby town because the acquisition would jack up health care costs. Even though nothing about the care would change in the doctors' offices except the ownership, the Blues plans would end up paying 60% more for services from that physicians group if it were owned by the hospital. The judge in the case ruled to stop the acquisition, citing the site-of-service payment differential as one of the reasons. The Federal Trade Commission has sided with the judge. St. Luke's has filed an appeal.
The situation in Boise is hardly unique. Ownership and site-of-service differentials drive up costs for health plans—and patients—throughout the country. A PricewaterhouseCoopers report last year said that the payment per claim for Herceptin, the breast cancer drug, almost doubles ($2,750 vs. $5,350) if the drug is delivered in the hospital instead of in a doctor's office. The site-of-service math is roughly the same for other cancer drugs, such as Avastin ($6,620 vs. $14,100) and Almita ($5,460 vs. $9,710), according to the consulting firm.
Ownership and site-of-service differentials drive up costs for health plans and patients. Hospitals buying more physician practices will only exacerbate the problem.
Finding other examples in which the "where" and who owns it matters almost as much as "what" in determining the price of a medical service isn't difficult. Figuring ways to change the site of service to one where the care is less expensive but just as safe and effective—that's the hard part for health plans and other payers. It is only going to get more so as hospitals continue to buy up physician practices at a rapid rate.
Home-based care is often the least expensive alternative, and government and private payers are having some success in using networks, tiers, and other tactics to increase the amount of care that people receive right in their homes. In June, CMS reported that 17 physician practices participating in its Independence at Home program saved more than $25 million—or about $3,000 per beneficiary—in the program's first year. The demonstration program provides chronically ill Medicare beneficiaries with in-home primary care. Quality did not suffer and hospital readmissions decreased.
"Where care is delivered depends on the type of care given the patient and the type of drug and treatment," says Jo-Ellen Abou Nader, senior director of drug waste solutions at Express Scripts.
For many years, Express Scripts and other pharmacy benefit managers have moved infusion therapy into patients' homes whenever possible because the cost of delivering medications there is much lower than in a hospital, says Jo-Ellen Abou Nader, the senior director of drug waste solutions at Express Scripts. Now the company is working with health plans to move as many patients as appropriate and possible to home care settings.
"Of course, where care is delivered depends on the type of care given the patient and the type of drug and treatment," observes Abou Nader. "Does it make more sense for that patient to be in the hospital or at home getting infusion therapy?"
Express Scripts has calculated that a shift to home infusion alone would cut American health care costs by $1.7 billion simply by moving patients out of costly hospital settings and into their homes, says Abou Nader. Intravenous immunoglobulin therapy, which is used to boost the immune system, is a good example. According to Abou Nader, one course of this treatment in the hospital is typically priced at almost $12,000, while in a physician's office it would be $7,500 and, in patients' homes, $5,500.
Significant savings
For someone needing many treatments over six months, the savings from using home-based instead of hospital-based infusion could easily be more than $35,000. Hospitals are fundamentally more expensive than other settings because of overhead and other factors, but competition among the proliferating number of home-infusion providers also helps to bring prices down, she says.
Some plans have contracts that allow physicians to choose the site for infusion therapy, and doctors will often pick the patient's home, thereby lowering costs.
Some health plans have contracts that allow physicians to choose the site for infusion therapy. These contracts typically are structured so that physicians have an incentive to deliver care in lower-cost settings but still can choose the most appropriate site, Abou Nader says.
Many individuals would prefer to receive care at home anyway, she says. "Our research and experience show that most patients are happier getting this treatment at home, where it's most convenient for them," she says, adding that there's good evidence that home-based infusion results in fewer errors. As Abou Nader sees it, home infusion adds up to a trifecta for health plans: "There's the cost savings, the increase in patient safety, and improvements in patient satisfaction levels."
When providers share risk
Site-of-service prices may also be tamed by the trend toward payers and providers sharing financial risk rather than payers shouldering it alone. The thinking is that providers who stand to gain from cost savings won't want to squander their hard-earned money on paying for an expensive site of care when the site has little demonstrated effect on health outcomes.
A new entity called Anthem Vivity Health Care is one of these new payer–provider risk arrangements that proponents are hoping have a corrective effect on site of service spending—and perhaps on many other wasteful aspects of American health care. To create Vivity, Anthem Blue Cross has contracted with seven Southern California health care systems, including big names like Cedars-Sinai Medical Center and University of California–Los Angeles Health. It's a narrow network that's plenty big: 6,000 physicians, 14 hospitals, and all of the seven health systems' affiliated clinics, doctors' offices and surgery and outpatient centers are part of Vivity.
The key to achieving cost savings will be Anthem's sharing of any profits and losses with the member health systems, says Beth Ginzinger, RN, the health insurer's vice president of provider joint ventures. Even before signing the Vivity contract, the health systems had to agree to take a lower payment than they had been getting from Anthem in return for more volume. In the past, hospitals that focused on "heads in beds" had no incentive to take lower payments. But Vivity promised the seven health systems increased market share and the opportunity to work together to improve quality for Anthem's patients, Ginzinger explains. "It's a narrow-network HMO product in which all of us are aligned to do the right thing."
Ginzinger continues: "Even though it's a narrow network, we wanted to balance that with high quality, and that's why having access to these elite health systems was critical. We didn't want the perception that we were delivering a very narrow, less-than-high-quality network or that we were shifting costs to patients." Anthem launched the network at the beginning of this year. Now Ginzinger is watching to make sure that overall costs decline. She says early signs show that costs are running lower but it's too soon to know by how much.
Insurers should do what they can to nurture physician practices so that practices can stay in business and be a lower-cost alternative to hospital systems, says consultant Paul von Ebers.
Another way to fight high site-of-service prices is to make sure there are less expensive alternatives available. Health plans should do what they can to nurture physician practices so they can stay in business and be the lower-cost alternative to hospital systems, argues Paul von Ebers, a consultant and former president and CEO of Blue Cross Blue Shield of North Dakota. If they don't, they are likely to foster consolidation among hospitals and physician groups that may deprive payers of any chance of shopping around for cheaper sites of service. "As hospitals buy physician practices, they tend to treat them like an outpatient services department of the hospital and to charge facility fees, increasing costs to the health plans and consumers," says von Ebers.
Important model for urban areas
For this reason, he says, the strategy that Anthem is using in Los Angeles to develop Vivity so that former competitors are now working together could be an important model in urban areas where health insurers can choose among several health systems. This strategy might not work well in areas, many of them rural, where there's less competition. Having worked in Iowa, upstate New York, and North Dakota, von Ebers knows the problem well. "In all those areas and in many of the Plains states, there are only one or two local health systems," he says. If there's just one health system in a radius of 50 to 100 miles, health plans have few options and so may not be able to exclude any hospitals or physicians. "Plus, one hospital may have a very strong heart program, and another one may have a strong cancer program," he adds. Either way, negotiations will revolve around price, and the providers are likely to have the leverage they need to extract higher payments than they would in an area with more competition.
Recognizing this inherent weakness in some markets, health plans are working more closely with primary care and specialty physician practices to make sure they have the payment and resources they need to remain financially viable for many years to come, von Ebers explains. Florida Blue, for example, is investing in the development of patient-centered medical homes, says Brian Kiss, MD, the insurance company's vice president for health transformations. Like Anthem, Florida Blue is focused on overall costs of care. Keeping an eye on site-of-service spending still mattered, though, because treating patients in less expensive settings is one of the most direct ways of pulling down spending levels without unleashing quality problems.
Physicians and hospitals in Florida Blue's networks can get a financial reward for keeping costs low from one year to the next. With each provider under contract, Florida Blue asks that physicians and hospitals get their costs down each year. "We look at the previous costs and the cost trend in the most recent period and ask them to make improvements in that trend," he says.
Explore the complexities of the biosimilars' landscape, such as naming, interchangeability and substitution, differences in the manufacturing processes, as well as the approval pathways & FDA guidelines for biologics, including draft guidance on biosimilars.
USA-BIO-106112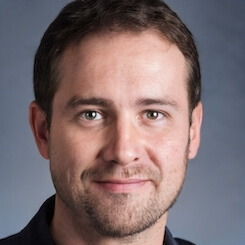 Paul Lendner ist ein praktizierender Experte im Bereich Gesundheit, Medizin und Fitness. Er schreibt bereits seit über 5 Jahren für das Managed Care Mag. Mit seinen Artikeln, die einen einzigartigen Expertenstatus nachweisen, liefert er unseren Lesern nicht nur Mehrwert, sondern auch Hilfestellung bei ihren Problemen.