The industry will never get to bask in do-gooder glory. But complications from diabetes are down. Programs targeting prediabetes are working. We know what to do, a top doctor declares. Now is the time to organize delivery to do it.
It was hard to resist metaphors of conflict with the news in March of the death of pioneering rap singer Phife Dawg of the group A Tribe Called Quest from complications of type 2 diabetes. Trite as it is to cast every national problem as a "war," one couldn't help seeing him as a casualty. After all, he was only 45, and he'd gone public about his fight against diabetes—America's seventh-ranking cause of death by itself, and even more lethal as a contributor to the number-one killer, heart disease.
Clichés aside, it's a war-sized problem. By 2012, says the CDC, diabetes afflicted 29.1 million Americans (8.1 million of them unaware of it) and was costing the country $245 billion a year, $176 billion of it in direct medical costs. But even that's not the full picture—especially if you're a health plan looking to cover lives, keep populations healthy, and manage the bottom line. Another key stat is the tally of those with prediabetes, which is associated with increased risk for developing type 2 diabetes, heart disease and stroke. The 2012 CDC estimate for that group? Eighty-six million U.S. adults, or more than a third of the adult population. CMS announced a new program in March that will reimburse providers for prevention efforts for people with prediabetes (see page 26).
That's not to say there haven't been victories. Rates of grave (and costly) diabetes complications such as stroke, heart attack, amputations, and end-stage renal disease began to trend downward in about 1995 while diagnoses of diabetes itself kept going up. Then, last December, came what medical history may come to regard as a tipping point. New CDC data for 2014 showed decisively that the incidence of diabetes was heading downward at last—2014 had brought us 1.4 million new cases, down about one-fifth from the 1.7 million of 2008. As a result, prevalence also has been leveling out for the last several years, notwithstanding preliminary data showing an uptick last year. "Initially it was a little surprising," CDC diabetes researcher Edward Gregg said about the declining incidence in an interview with the New York Times, "because I had become so used to seeing increases everywhere we looked."
Prevalence of diagnosed diabetes among adults aged 18 and over: United States, 1997–2015 (age-adjusted %)
Source: CDC, "Early Release of Selected Estimates Based on Data From the National Health Interview Survey, Jan–Sept. 2015," February 2016
At least one diabetes expert doesn't think we should be turning a statistical jog in the right direction into a victory march. "It's a hopeful early indicator, perhaps, of good things happening," says Robert A. Gabbay, MD, senior vice president and chief medical officer of the Joslin Diabetes Center in Boston. "We've won a bit of the battle, but we're still largely losing the war. The rate of diabetes remains super high, and it's still the leading cause of kidney failure, blindness, and amputations, affecting millions—not to mention the overall costs of care, which are really astronomical and threaten to bankrupt the health system." CDC researchers, Gregg among them, reported last year that adults at age 50 with diabetes died, on average, 4.6 years earlier than adults without diabetes, developed disability six to seven years earlier, and spent about one to two more years in a disabled state.
"A lot of money is spent" on outreach by insurers to patients and not always wisely, says Robert A. Gabbay, MD, senior vice president and CMO of the Joslin Diabetes Center in Boston.
Of course, the challenge of burgeoning costs is no news to the health care industry, and diabetes care is front and center in that cost challenge. For one thing, drug costs are rising fast. According to Express Scripts' 2015 Drug Trend Report, this was the fifth year in a row that diabetes was the most expensive traditional therapeutic class on a per-member, per-year basis. In fact, in Express Scripts' telling, three of the top five drugs in spend across all traditional classes are diabetes medications: insulin glargine (Lantus), sitagliptin (Januvia), and insulin lispro (Humalog). There are no generic insulins on the market, although as Express Scripts points out, many of the most commonly prescribed diabetes medications—metformin, glipizide, glimepiride, and pioglitazone—have been available as generics for many years. Meanwhile, the IMS Institute for Healthcare Informatics' annual report on drug spending shows drug manufacturers are aggressive about using coupon programs to lower the out-of-pocket costs of their diabetes drugs—wreaking havoc with tiered formularies in the process (see page 51).
Per-member, per-year spend for the top 10 traditional drug therapy classes
Poster child for change?
But even a pricey medication can be a bargain for a health plan if it helps to head off a hospitalization. And in a sense, the bad news about diabetes is the news we already know about health care in general—that its cost curve must be "bent," quality improved, and efficiency heightened. The way to pull off that trifecta, many observers say, is to go all-in on value-based care and infuse some reality into the buzzphrase. Indeed, this management-intensive disease, with its potentially lethal consequences for neglect, may be the ideal poster child for needed change in health care as a whole.
"Diabetes is the perfect disease, in many ways, for how our system could work better, because so many of the costs associated with it are related to its long-term complications," says Joslin's Gabbay. "And the route to cost savings is pretty clear." Control the ABCs, he says—A1c levels, blood pressure, and cholesterol. Progress has been made, but still less than one fourth of the people with diabetes are well controlled on those three parameters, he adds, and the strategies for controlling them are "woefully underreimbursed. The big reimbursement is still for treating the disease's long-term complications."
Gabbay says the incentives still aren't yet properly aligned to improve diabetes outcomes. Better care requires an investment by providers—physician groups and hospital systems, for instance—while health insurance plans or employers reap the savings. He says Kaiser Permanente and Group Health Cooperative of Puget Sound are two of the country's best-performing health plans when it comes to diabetes, and he believes it's no coincidence that they're also provider organizations.
Providers, not health plans, he says, are best situated to reach out to patients to encourage them to manage their diabetes prudently, getting regular eye and foot exams and testing and controlling their blood HbA1c levels. The plan's job, Gabbay contends, is to reform benefit structures to incentivize truly proactive care. For example, "if you gave statins away free, and over a five- or ten-year period studied the cost of care for a population, it'd more than pay for itself," he says.
Disease management's top disease
"A lot of money is spent" on direct outreach by health plans to members related to diabetes, says Gabbay, and he's not sure it's all spent wisely. Indeed, for 20 years health plans have used disease management (DM) programs to reach out to people with, or at risk for, diabetes and give them preventive care to head off trouble later. America's Health Insurance Plans, the industry's main trade and lobbying organization, identifies diabetes as the number one disease management target, followed by asthma and congestive heart failure. These DM programs have measured outcomes, set care standards using evidence-based guidelines, provided feedback to physicians, and contacted members via nurse call centers, mailings, and other methods to get patients to have regular eye exams to spot diabetic retinopathy, foot exams to identify foot ulcers (and prevent amputations), and regular testing to control the all-important HbA1c level.
Experts continue to argue about whether the return on investment is really there, but DM programs have grown in sophistication—and in their ability to address comorbidities. Back in 2003, one study of a HealthPartners diabetes DM program concluded that accrued savings over a decade amounted to just $75 per patient. But a British study linked a 1-point reduction in HbA1c levels with a 37% decline in the risk of "microvascular complications," and that surely implies savings—if plans retain members long enough to reap them. In a retrospective study reported online in April 2013 by the American Journal of Managed Care, a review of two years' claims data from one integrated system, based on comparing diabetic participants' claims with those of diabetic nonparticipants, showed $2.23 in savings for every dollar invested. The authors add, however, that others who tried to equal these results were unable to do so.
Should health plans indeed butt out when it comes to member contact about diabetes, leaving that job to providers? Kenneth Snow, MD, medical director for Aetna's Northeast Region, says that's not his company's approach. "We have nurses reach out to patients who are at high risk to make sure they understand their medications and how to take them properly, that any barriers that are put in their way are knocked down as best one can," he explains. "Obviously, we're not prescribing the medication, we're not treating the member, but we can facilitate so that the care that the provider wants that member to get actually occurs."
"Diabetes is a big problem," says Ann Baker of Blue Cross Blue Shield of Michigan, "and as such, it needs multiple approaches from multiple sources."
Put Ann Baker, too, down on the "yes" side on the usefulness of plan-to-member diabetes contacts. She's vice president of wellness and care management of Blue Cross Blue Shield of Michigan. "Diabetes is a big problem," she says, "and as such it needs multiple approaches from multiple sources."
Cloudy future
Baker argues that there is a role for health plans in promoting health and wellness to the community and offering services to improve health. "We have direct contact with the membership," she explains. "Sometimes, I think physicians are focused on who's in their office on a given day. They tend to forget that about 20 percent of our patients never go to the doctor during the year."
Like many health plans, the Michigan Blues plan has financial incentives—based on performance on Health Plan Employer Data and Information Set (HEDIS) scores and other data—to reward doctors for good care and for "building the capabilities required to actually deliver population health care," says Baker. Thanks in part to programs that facilitate payment for care management services, an increasing number of primary care physicians can now receive reimbursement for helping patients manage conditions such as diabetes.
But for the initiative she's currently excited about, BCBSM has functioned principally as a "matchmaker." It's a joint venture with the "digital insulin enhancement" company Hygieia to test an insulin guidance system called d-Nav, which uses cloud-based information technology to guide insulin administration. Attracted by the success of a similar demonstration project Hygieia conducted in the U.K., which showed that for participating patients there were significant reductions in both HbA1c levels and diabetes care costs, Michigan Blue matched one of its contracted provider organizations—a 30-year-old southeast Michigan physician organization called Oakland Southfield Physicians—with Hygieia for a one-year, 1,000-patient demonstration project that was announced March 31.
"Insulin is effective, but it needs to be titrated frequently—sometimes one or two times a week—to manage blood glucose effectively," she explains. But patients don't go see their doctor that often, even if that doctor's office is set up as a patient-centered medical home. The result, says Baker, is that many patients never achieve good glucose control. They are prescribed more and more oral medications and end up with less than optimal care that's more and more costly. As an alternative, d-Nav works like a car's GPS system, charting adjustments in insulin doses the patient administers at home to help that patient reach a goal. It automatically reports glucose levels and uses its cloud-based software to increase insulin when sugar is above target and decrease it when sugar is below. An independent health economics research organization will assess the results of the demonstration. The Michigan Blue hopes the technology could end up being a tool that improves blood glucose control for diabetics across the country, says Baker, and saves money for health plans.
Clover Health also thinks it has found a better way to manage diabetes. Headquarted in San Francisco, the Medicare Advantage plan is one of the health insurance start-ups that has convinced its investors that brainy use of data can reshape a hidebound industry. CEO and founder Vivek Garipalli spins Clover as a "clinical operations company," and a break from a past when health insurance was all about actuarial calculation.
Data analytics would do a better job of helping to manage diabetes than old-fashioned actuarial calculation, contends Vivek Garipalli, CEO and founder of Clover Health.
Clover doesn't have a special diabetes program per se but attends to it like other high-cost diseases such as congestive heart failure and chronic obstructive pulmonary disease. Garipalli says Clover's data analytics surpass the models used by insurers that depend on claims and enable the company to predict with 80% accuracy which of its members with diabetes will develop complications in the next 24 months. Clover focuses on the "inflection point" before complications develop, he says, rather than struggling to manage high costs after they do. The other 20% are false positives that get more attention than needed but probably still to good effect, says Garipalli. According to a Clover spokesperson, the company had identified 2,972 of its 6,800 members as having diabetes by the end of last year, almost all had had phone contact with the health plan and just over half (56%) had received a home visit. Garipalli says Clover uses those contacts to collect data on members as well as provide advice and services. Moreno steps are taken with members without a metric attached. "We won't roll out something without the ability to measure it," say Garipalli. And the results? They are a mystery right now. The company says it will share them in an upcoming peer-reviewed paper.
Here today, gone tomorrow?
One managed care worry that troubles Joslin's Gabbay no longer costs Baker, in Michigan, any sleep. It's the old turnover lament. "Health plans understandably say about a patient with diabetes, 'He's not going to be my member in 10 years, so why should I make the needed upfront investments in care to save money in the long run when my competitor may be the one who actually benefits?'" says Gabbay.
Those old managed care concerns about member turnover and whether prevention efforts pay may be fading. Every health plan may soon have an aggressive diabetes disease management program.
"That used to be a big concern, but these days it's less so," says Baker. "We think about our community more holistically than that. We know that things we've done in our Value Partners [physician incentive] program have helped our competitors, but the overall health of the residents in the state is important to us."
That's a promising portent for the management of this complex disease even if formal incentives are still only halfway to where they should be. Given the ACA, ACOs and the almost universal prevalence of diabetes DM programs (though they keep evolving and changing in search of better outcomes and demonstrable ROI), we could be approaching an "everybody's doin' it" era in which a self-respecting health plan would no more be caught with less-than-aggressive diabetes management than a proud suburban homeowner would be seen with a lawn full of crabgrass.
The psychology of diabetes
Any rosy scenario for solving the national health crisis that is diabetes must take into account some of the disease's complicating aspects. For example, Aetna's Snow points out that diabetes risks appear to be higher for some minority populations (African-Americans, Native Americans, and Asians, for example) as a matter of genetics, even when you strip away the effects of poverty and lifestyle. That suggests the delicacy of targeting people appropriately for health interventions without insensitively "profiling" them as law enforcement has been accused of doing. Of course, one could argue that target interventions aimed at saving lives are positive and should always be welcomed, but there's a danger of seeming to patronize or preach—or just miss the mark. While today Aetna prides itself on the cultural sensitivity of its outreach programs for patients, Snow recalls from his days as a clinician that at a clinic (where he did not work), older Asian-Americans were told to stop eating rice. "That's just silly advice!" he says.
"The thinking we engaged in to get into this mess may turn out to be really different" from the thinking we'll need to get out, says Edward McEachern, MD, of PacificSource Health Plans.
Edward McEachern, MD, the Boise, Idaho-based medical director of Medicare Advantage programs for PacificSource Health Plans, a not-for-profit that covers more than 275,000 people in Oregon, Idaho, and Montana, says his company's experience suggests that "there are a bunch of things the health plan can do better than the provider, and a bunch that the provider can do better than the health plan." PacificSource has learned two key lessons as it has shuffled its DM approach for better results. One, which McEachern says "pains me as a pathologist," is that functional status is a more important predictor of long-term outcomes than lab values and clinical specifics.
Five key buckets
Accordingly, PacificSource uses predictive analytics to target people not for diabetes per se but for their presence in one of five key "buckets" based on functionality: well, walking wounded, rising-risk, high risk, and frail. The second lesson is that "behavioral health issues are a co-conspirator in outcomes. If you have twin brothers with diabetes and one has a mental or behavioral issue and the other doesn't, the first one will consume a lot more resources."
Indeed, one hears from many experts this emphasis on the psychology of diabetes. "When people can't achieve good glucose control they can become discouraged," says Baker of Blue Cross Blue Shield of Michigan. "They're trying to lose weight and manage their diabetes, but they're not getting better. They feel frustrated and defeated. They may eat more and exercise less, and it can become an awful catch-22."
That messy fact is actually part of the opportunity for health plans. While the conquest of diabetes will surely require growing sophistication in the use of data—the BCBSM demonstration project with d-Nav, for example—it will take human talent, empathy, and imagination too. As Snow says, "particularly for patients who have multiple comorbidities, there is a real value in person-to-person interaction."
The human element will be required, for example, in an outreach technique called "motivational interviewing" that Gabbay advocates. "You let people figure out what's doable," he says. "Instead of saying, 'You need to go to the gym three times a week,' you ask, 'How might you be able to exercise more often? What are you willing to commit to?'" Reminded that this is expensive because it can't be done with just a computer program, Gabbay retorts: "Yes, but it's way cheaper than a bypass surgery."
Everyone agrees that health care needs to keep stepping up its game against diabetes. "We can't just do what we were doing 10 years ago," says Snow. And McEachern thinks the continuing advance of proactive diabetes care will unearth connections not yet understood that link diabetes not only to behavioral health in new ways but to things like childhood trauma.
"The thinking we engaged in to get into this mess may turn out to be really different from the thinking we'll need to get out of it," he says.
If one can speak just once more of a "war" against diabetes, let Winston Churchill's words tell where we are now that the incidence of the disease has at last begun to decline. "This is not the end," he declared at one point in World War II. "It is not even the beginning of the end. But it is, perhaps, the end of the beginning."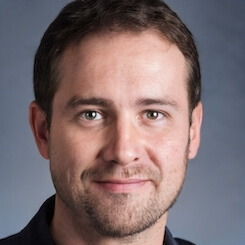 Paul Lendner ist ein praktizierender Experte im Bereich Gesundheit, Medizin und Fitness. Er schreibt bereits seit über 5 Jahren für das Managed Care Mag. Mit seinen Artikeln, die einen einzigartigen Expertenstatus nachweisen, liefert er unseren Lesern nicht nur Mehrwert, sondern auch Hilfestellung bei ihren Problemen.