Most insurers are wary about any data that comes from outside their plan and whether RWE can take root in non-integrated plans is an open question.
Real-world evidence (RWE) is the hot topic this year, a way to evaluate treatments—and make changes on the fly, if necessary—under a new president who thinks the FDA moves too slowly. Put simply, RWE looks at how well new medications and medical devices do after they've hit the market, relying on data collected outside of traditional clinical studies.
Many drugs often don't do well, said Shailja Dixit, one of the presenters at a recent conference in Philadelphia by EyeforPharma, a worldwide company that seeks to keep the pharmaceutical industry relevant by tracking shifting trends. Dixit, who studies health outcomes for Intercept Pharmaceuticals, said that 49% of drugs do not have the same impact on outcomes that they had in clinical trials. She believes that using real-world evidence can bring that up to 60% to 70%.
21st Century Cures Act
Congress seems to think so as well, as RWE plays a prominent role in the 21st Century Cures Act that passed last month with broad bipartisan support. One of the things Cures would allow is for drug companies to submit various sorts of data to the FDA for use in approving additional uses of medicines, as well as for any follow-up indications for drugs. (See the box below.)
Maybe that will impress health plans. Maybe not. David Thompson and Keith Kelly of InVentiv Health, also spoke at the conference. "Treatment patterns and adherence, that's where real-world evidence really shines," Thompson said. In some clinical areas, such as diabetes, RWE has already been a "game-changer."
But not so much of a game-changer that health plans are ready to jump in with both feet. "Payers have a pessimistic view that real-world evidence can help them," Kelly said at the conference. "Payers have indicated that the most important benefit of real-world evidence for them is better understanding of the cost implications."
It doesn't help that respected voices in health care have raised doubts about RWE, at least as it might be utilized under the Cures Act. Reshma Ramachandran, MD, of Johns Hopkins Bloomberg School of Public Health, and Zackary Berger, MD, an assistant professor of medicine at the Johns Hopkins School of Medicine, argued in an opinion piece in STAT that the new law weakens the idea of "FDA approved." They worry that new drugs would be approved for unmet medical needs without having been tested in specific patient populations. In addition, new medical devices could be "approved based on anecdotal case studies or reports in medical journals, rather than having to be held to the gold standard of testing in clinical trials. On top of that, manufacturers would be able to make changes to these high-risk devices without any FDA oversight."
Janet Woodcock, director of the FDA's Center for Drug Evaluation and Research (CDER), says she's ready to work to implement the Cures Act, but about RWE, she has some doubts. She joked at a meeting of the Regulatory Affairs Professional Society that "data gathered from health care has always had one characteristic—it's not very good."
Wary health plans
There are also doubts on the front lines. Payers question whether RWE captures everything that's happening with a patient. There are reasons other than therapeutic effectiveness that some medications don't work (i.e., lack of adherence).
In an email exchange with Managed Care, Kelly cited some of the challenges of wide-spread adoption of real-world evidence. "Real-world evidence is often rejected by real-world payers," Kelly said. "Every insurance plan believes that their plan is unique to other insurance companies. Their population's treatment circumstances are highly unique."
Kelly said that there should be an exchange of information between health plans undertaking RWE, to gather data on specific clinical and economic issues all payers face and come up with collaborative approaches. We're a long way from that, though.
"We compare the efficacies of the different therapies for a disease state in different settings. It's looking at the real world, what's really happening for that patient with the disease," says Mike Evans of Geisinger.
But first steps are being taken as some health plans start to use RWE. Kelly mentioned Geisinger Health Plan in particular as having a keen interest.
Would Geisinger rely on RWE gathered nationally? "No," says Mike Evans, the health plan's associate vice president for strategy and innovation. "We have to show it in our system, for our patients. Our ethnicity, our social determinants of health are different."
Thompson agrees. "In terms of a national compendium database—we may never get there," he says. "There are too many dimensions to consider with the various therapeutic areas, patient segments, and care settings."
Health plans should have no trouble gathering their own RWE, Thompson says. "The issue is that some health plans tend to reject real-world evidence from outside if it's not from their plan population. It's typically deemed irrelevant."
Integrated systems
Still, integrated delivery systems, such as Geisinger, are fertile ground for RWE. "We'll look at the literature, absolutely," says Evans. "We'll look at national guidelines on that disease state. But then, we'll also do a data dive, and we'll look at what's happening in our health delivery network clinically, and also what we're seeing on claims data."
Geisinger compares what its clinicians are actually seeing to what the clinical trials for a medication or product promised. It also compares that to national guidelines. "We say data mining, right?" says Evans. "If we don't bury the data, we don't need to mine for it." Continuous feedback is the mechanism through which RWE functions, says Evans.
RWE as practiced by Geisinger, takes a comprehensive approach, says Evans. "We'll look at everything that's involved in that disease state," he says, including medications, durable medical equipment, procedures, and prior authorizations.
In addition, whether care is delivered in a hospital, clinic, physician's office, or home. "We compare the efficacies of the different therapies for that disease state in different settings. It's looking at the real world, what's really happening for that patient with the disease."
Total cost of care
Jamie Dodson, Geisinger's director of pharmacy service, says being an integrated system allows the plan to look at the claims data and the medical data. "We understand that by possibly increasing cost on the drug side, that we're offsetting cost on the medical side. We're looking at total cost of care for the patient. What it comes down to is real-world design and seeing those drugs are doing exactly what we thought they would do."
Evans doubts that RWE can take root in health systems that are not integrated. "They do not have the capability to combine the clinical data with the claims data, are inefficient, and on the cost of their care delivery mechanisms, they are going to continue to increase at an exponential rate that will not be able to be supported or maintained."
Welcome to the real world.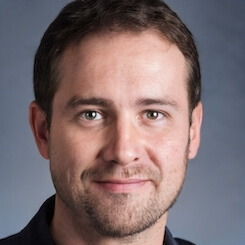 Paul Lendner ist ein praktizierender Experte im Bereich Gesundheit, Medizin und Fitness. Er schreibt bereits seit über 5 Jahren für das Managed Care Mag. Mit seinen Artikeln, die einen einzigartigen Expertenstatus nachweisen, liefert er unseren Lesern nicht nur Mehrwert, sondern auch Hilfestellung bei ihren Problemen.