Requiring some patients with chronic conditions to try and fail multiple medications leads to complications and drives up costs, say many physicians. Insurers answer that the trial-and-error approach can be an important way to rein in costs.
Step therapy can sometimes be a step backward. For instance, take the case of Eitan Kling-Levine, whose gastroenterologist prescribed the biologic Entyvio. After one infusion, Blue Cross Blue Shield of Massachusetts refused to pay for it.
In theory, step therapy makes perfect sense—from a health plan's point of view. A physician starts a patient on the lowest-cost medication for the condition in question, and if the patient fails on that drug, the doctor tries the next most-expensive medication. If that doesn't work, try the next one, and so on.
It's not as simple as wash, rinse, and repeat. But prescribe, monitor, and re-prescribe as needed can be effective—for some patients and some conditions.
But while monitoring a patient on a low-cost medication, what happens if that waiting causes an acute exacerbation?
Here's a tougher question: What if the physician knows that trying lower-cost medications is likely to fail, requiring surgery and driving up costs?
Of course, no insurer intends for its cost-control measures to send people with serious health conditions into decline. Indeed, some insurers and managed care experts say step therapy can have the benefit of protecting people from unwanted—and perhaps unknown—side effects from new, expensive medications, in addition to providing the best value.
The complaints about step therapy are a reflection of private insurers having two masters: members and employers that provide coverage for their workers and families, says Jaan Sidorov, MD, chief medical officer for medSolis, a health care consulting company and a member of Managed Care's editorial advisory board. The members want the latest and greatest, to heck with the expense. Employers and insurers worry about costs. Step therapy does serve the purpose of controlling costs and perhaps avoiding problems caused by newer drugs, in his view. Still, when a managed care company—either a PBM or a conventional insurer—puts step therapy in place, doctors should advocate for their patients, he says. If health plans then insist on physicians using older, lower-cost drugs first, the burden is on the health plan to respond to physicians' requests for different medications quickly, nimbly, and appropriately.
Step in the wrong direction
But quick and nimble do not often describe insurers' step-therapy efforts. Just ask Eitan Kling-Levine. In 2014, Kling-Levine was a 22-year-old college student who failed on the first two medications required and within months he needed surgery to remove his colon. In the fall of 2014, he was studying in Paris when what he thought was a bad case of diarrhea was diagnosed as ulcerative colitis. His condition was so severe he was forced to return home to Newton, Mass.
His gastroenterologist at Newton-Wellesley Hospital in suburban Boston prescribed vedolizumab (Entyvio), an infused biologic that the FDA approved in 2014 to reduce inflammation in the GI tract. The cost of one dose is more than $5,000 and patients typically need three doses in the first six weeks and then one dose every eight weeks. Kling-Levine had one infusion before his insurer, Blue Cross Blue Shield of Massachusetts, refused to pay for it, he says.
That's when step therapy became a series of steps backward while his doctors prescribed infliximab (Remicade), and then adalimumab (Humira). "For each one, you commit your life for three to four months on one drug to see if it works," says Kling-Levine, whose story was featured on Boston TV last year. He declines to say whether he is bringing any legal action against the Massachusetts Blue.
Kling-Levine failed each of the lower-cost drugs before Massachusetts BCBS relented and said it had the evidence it needed to pay for Entyvio. But it was too late. He didn't respond to 14 weeks of treatment with Entyvio. In August 2015, Kling-Levine was admitted to Massachusetts General Hospital for the first of three procedures called J-pouch surgery that involve removing the colon and rectum and reshaping the small intestine.
"It's two organs they removed that people use every single day, every single moment of your life. Now, I'm totally relearning how my body works and physically getting back to life emotionally and mentally," says Kling-Levine.
BCBS of Massachusetts would not comment on Kling-Levine's case to Managed Care but did release a statement to a Boston television station that said step therapy is "a key part of our prior authorization program" and that coverage decisions are based on scientific evidence.
Penny wise, pound foolish
For decades, health insurers have used step therapy as one of the mother-may-I approaches to treatment approvals. It is part of the never-ending struggle between physicians, who want the latitude to treat their patients as they believe they should be treated and insurers seeking the lowest costs, Sidorov says. But as doctors increasingly prescribe high-priced biologic medications, step therapy has become newly controversial.
As a strategy, step therapy does not account for the complexity of each patient's need, say physicians caring for patients with chronic conditions. Their objections tend to fall into three categories. First, step therapy is a classic, penny-wise and pound-foolish strategy, saving money in the short term but driving up costs over the long run. When doctors prescribe biologics, for instance, the costs usually are high initially but may be lower overall if patients stay healthier and avoid additional treatment and hospitalizations. Second, step therapy requires doctors to follow treatment protocols that are often outdated in an era when new therapies hit the market frequently and researchers continually report new findings. Finally, the communication between doctors and insurers that might allow for adjustments and exceptions that would make step therapy less onerous is often slow, kludgy, and poorly managed.
"Unfortunately, some insurers use guidelines that may have been appropriate five to six or seven years ago but not necessarily in 2016," says Matthew Hamilton, MD, of Massachusetts General Hospital.
Kling-Levine's case is an example of how step therapy exacerbated a patient's condition, says Matthew Hamilton, MD, a gastroenterologist and researcher at Brigham and Women's Hospital and chair of the medical advisory board for the Crohn's and Colitis Foundation of America, New England Chapter. In this case and in others, he says, health insurers seem to use twisted logic to focus exclusively on immediate costs.
"If we get a patient on the best, most effective treatment early, that will actually save money because we'll reduce other costs down the road," says Hamilton, who is familiar with Kling-Levine's case but was not his doctor. In Hamilton's opinion, Kling-Levine would have fared better if he had first been treated with Entyvio.
"We appreciate that biologic medicines are expensive and that the upfront cost is probably more than insurers normally spend on older medications," Hamilton comments. "But the biologic medicines have a much higher chance of getting the patient into remission so that you can avoid the complications, the emergency room visits, the hospitalizations, and the need for surgery." In addition, Hamilton says, there's a sad irony behind step therapy when insurers require physicians to follow evidence-based protocols but the evidence they use for the basis of their step therapy protocols is dated. "As physicians, we have a good handle on the up-to-date research, and our guidelines reflect that research about which medications to use for which individuals," he explains. "Unfortunately, some insurers use guidelines that may have been appropriate five to six or seven years ago but not necessarily in 2016."
Severe colitis is an example, says Hamilton. "Our research and clinical experience at the BWH Crohn's and Colitis Center shows that early in the treatment, we should be very aggressive with medications right from the start," he explains. "However, insurance companies say, 'No, you have to go through X, Y, and Z medications before you even get to the more aggressive medications.' It is completely counterintuitive and not in line with current professional society guidelines for how we should treat moderate and severe colitis."
Sidorov counters that many new medications come with added hype because pharmaceutical companies promote them as potential miracle cures. "I would argue that many times step therapy has protected consumers from new drugs with unknown side effects," says Sidorov. "Often a newly released drug will have a lot of marketing behind it so that doctors start prescribing it because it looks like a wonder drug." But prescribing an older, lower-cost medication known to have fewer side effects might, in fact, be best for the patient, he says.
As in Kling-Levine's case, physicians treating patients with Crohn's and ulcerative colitis face problems getting approvals because insurers are unfamiliar with the nuances of how biologics work, says David Rubin, MD, gastroenterology section chief at the University of Chicago Medicine. As happened to Kling-Levine, stopping one to start another can be counterproductive.
"With biological medications, there's a consequence of interrupting therapy because they are protein-based," Rubin explains. "If there's a gap in treatment delivery because you start it but then need to re-authorize it and you can't get it back, that gap will put the patient at risk for development of anti-drug antibodies. Those antibodies neutralize the therapy, meaning the drug doesn't work anymore."
In other words, biologics come with built-in complications that require close communication with insurers, a process that is often cumbersome, wastes time, and delays treatment, Rubin says.
Insurers should heed Rubin's complaint about communication, says Sidorov. Too frequently, insurers fail to explain their step-therapy protocols to prescribing physicians, frustrating doctors and patients, he says.
Getting insurers to approve a medication he recommends usually requires a series of calls, voice mail messages that go unreturned, or a time frame for appeal that is too short, Rubin says. "Those types of things are completely unacceptable," he comments. "Insurers have to provide appropriate and timely feedback and an appropriate and timely mechanism for communication and explanations of denials or appeals."
Some insurers, such as UnitedHealthcare and Blue Cross Blue Shield of Illinois, respond quickly and often approve medications that Rubin recommends whereas other health insurers can't be swayed, he adds.
More data needed
Health insurers struggle to make effective choices about step therapy because they often lack the information needed to make informed decisions, says Paul Von Ebers, a consultant with Prospective Health LLC in Fargo, N.D. "The problem insurers face is they don't know which patients need higher-cost medications and which patients would do well with lower-cost drugs," he comments. Health plans would prefer to have such patient characteristics as demographics, severity of symptoms, previous use of other medications and biomarker test results, but too often there is little data to show who would benefit and who would not, says Von Ebers, a former CEO for BCBS of Dakota.
"A medication that results in a small improvement for most patients may yield a large improvement for a few patients," says Paul Von Ebers, a consultant with Prospective Health LLC.
Stephanie Vomvouras, MD, vice president and CMO for BCBSIL, says that more communication with physicians is needed in part because the cost of all infused medications is rising sharply. Spending for specialty drugs has risen 15% to 20% annually and the cost of medications for some autoimmune conditions has risen more than 30% in two years, she says. "This trend is expected to continue for the next several years," she adds.
For UnitedHealthcare, spokesman Richard P. Daryl said, "Greater collaboration and information sharing with care providers is critical at a time when demands are growing on our health care system and people want more options in how to access care in their community."
Von Ebers concurs that information sharing is critical because some new drugs and biologics produce relatively weak outcomes. Yet a medication that results in a small improvement for most patients may yield a large improvement for a few patients, Von Ebers notes. And don't be fooled by price tags, he warns: New drugs may be expensive but that doesn't necessarily mean they are more effective than cheaper, old standbys.
Many patients, especially those with serious illnesses, want the top-of-the-line treatment right away, often assuming that new and expensive means better, Von Ebers says. "Doctors have to develop data that better ties outcomes of specific drug therapies to specific patient characteristics," he comments. "If doctors and drug companies worked together to develop specific evidence that matches patient characteristics with predicted outcomes, most insurers would be happy to revise their drug policies accordingly."
Built-in problem with health insurance
State lawmakers are getting involved in writing rules that would govern step therapy. In the wake of the Kling-Levine case, Jennifer Benson introduced a bill in the Massachusetts General Assembly last year that would require insurers to base step therapy programs on appropriate clinical guidelines rather than cost effectiveness. Steptherapyinfo.com reports that six states (Connecticut, Kentucky, Louisiana, Maryland, Mississippi, and Washington) have such laws in place and 15 were considering such legislation.
Benson's bill would not override a health insurer's policies, she says, but would allow doctors to better advocate for their patients. She says it is "a reasonable compromise to make sure that the patients who have serious complicated conditions can access the medications they need." The bill did not pass last year, but Benson, a Democrat, said she would introduce it again this month.
Both Von Ebers and Sidorov make similar points about insurers balancing costs and quality and how the exception to the rule often gets the most attention. "For every patient with a heartbreaking story about how step therapy failed, there are many, many other patients who benefited from step therapy, but we never hear from those people," Sidorov says.
Von Ebers agrees, saying health insurers hear most often from patients who complain about rising costs. "Some new drugs are so expensive that it is impossible for an insurance company to charge a high enough premium to cover the cost, so the insurer spreads the cost across all customers," he says. "For every individual patient who complains that the insurer did not immediately approve a new treatment, there are literally five or more asking, 'Why does my insurance cost so much when I hardly ever use it?'" Health insurers shouldn't discuss their step therapy programs in the press or any public setting, Sidorov suggests. Doing so just raises more difficult-to-answer questions.
Von Ebers says step therapy brings into focus the built-in problem with health insurance: It must balance the high-cost interests of the 20% of customers who use 80% of its services against the 80% of customers who use only 20% of services and want low premiums and low out-of-pocket expenses for the services they do use. "It's no wonder that both groups believe health insurance is failing them," says Von Ebers.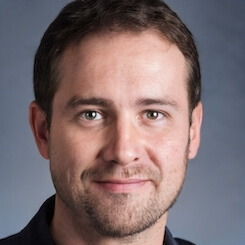 Paul Lendner ist ein praktizierender Experte im Bereich Gesundheit, Medizin und Fitness. Er schreibt bereits seit über 5 Jahren für das Managed Care Mag. Mit seinen Artikeln, die einen einzigartigen Expertenstatus nachweisen, liefert er unseren Lesern nicht nur Mehrwert, sondern auch Hilfestellung bei ihren Problemen.