Why so high and why so #&*! complicated
Are controversy and the threat of government intervention chilling drug-price increases or heating them up? As the start of 2018 approaches, Stephen Schondelmeyer, PharmD, PhD, takes the latter view.
Reports that Congress or the Executive Branch may do something about drug prices don't slow increases, says Schondelmeyer, head of the Department of Pharmaceutical Care and Health Systems at the University of Minnesota College of Pharmacy and a member of Managed Care's Editorial Advisory Board. "Instead, they accelerate them. Drug companies realize there's uncertainty ahead, and they move up the mountain in terms of price levels so that if they do get pressed or negotiated and/or regulated, they'll be starting from a higher place on the mountain." (For more of Schondelmeyer's views, see the Q&A.)
Nobody's saying that's impossible. But for 2018 most experts foresee neither a hurry-up nor a halt, just a fairly steady continued rise at roughly last year's higher-than-inflation pace. In the Drug Price Forecast from Irving, Tex.-based Vizient, for example (based on hospital and nonacute settings, but not retail pharmacy), that means a tidy year-over-year increase of 7.61%.
Steven Lucio, associate vice president for clinical pharmacy service, says the company has been projecting roughly the same rate for the last year and a half, while previously "it was closer to 9 or 10 percent."
Average annual brand-name drug prices continue to grow substantially faster than general inflation
Average annual % change
Source: AARP/Prime Institute, "Trends in Retail Prices of Brand-Name Prescription Drugs Widely Used by Older Americans, 2006 to 2015"
"Given the scrutiny cases like Martin Shkreli, Valeant, and Mylan have faced, we'll probably see fewer holistically egregious pricing changes," predicts Lucio. (Shkreli led Turing Pharmaceuticals in 2015 when it hiked the price of the antiparasitic Daraprim more than 5,000%; Valeant raised the price of its lead poisoning treatment Calcium EDTA more than 2,700%, and Mylan increased the EpiPen's price tag 400%.) "I'm not going to say increases like that will never happen, but I think pharmaceutical companies are attempting to be more judicious."
If such eye-popping increases for existing drugs didn't figure prominently in the conversation at year's end, big numbers still did. In August, the FDA approved the first CAR-T therapy, Novartis's Kymriah (tisagenlecleucel) to treat pediatric and young adult acute lymphoblastic leukemia, priced at $475,000 per patient. Two months later, Gilead's CAR-T therapy, Yescarta (axicabtagene ciloleucel) for certain types of large B-cell lymphomas, got the nod. The price: $373,000. More CAR-T therapies are in development, and the Institute for Clinical and Economic Review has fired up its value and pricing assessment procedure for CAR-T therapies that is scheduled to culminate with a final report on March 16 of next year.
New York-based Segal Consulting sees prices continuing to rise in the new year, with the rate of increase softening by a percentage point or two. The company's annual outpatient prescription-drug spending increase projection for workers and early retirees is 10.3%, down from 2017's 11.6%. For 65-plus retirees it's 7.5% vs. last year's 9.9%. These forecasts don't account for PBM rebates and don't purely reflect price, but Segal says "price inflation—not utilization—is the leading driver of trend."
Eileen Pincay, vice president and pharmacy benefits consultant, says diabetes drugs will be a big contributor to inflation, as will specialty drugs, whose 2018 spending-rise projection of 17.7% is down just slightly from the previous year's 18.7%. Specialty drugs accounted for more than one-third of total drug spending in 2016, Segal's report notes, and by 2020 they'll be almost 50%. To explain the downward pressure on prices, Pincay cites: political pressure, an increase in the use of generics in traditional categories such as hypertension and statins, and a decline in utilization and an increase in competition in drugs for hepatitis C.
"Rx trends are the top priority for some plan sponsors," Segal writes, "because the cost increases of pharmacy benefits now exceed the cost increases of hospital claim expenses or physician claim expenses" to create "the fastest-growing cost element of their health plans." It says the outcry against "soaring drug prices" has been heard "from Washington to Wall Street" and in state capitals too.
One such capital is Sacramento. Starting in January, drugmakers serving the California market will be required to give 60 days' notice to insurers and government health agencies such as Medi-Cal, the state's Medicaid program, whenever they raise by 16% or more the price of a drug with a wholesale cost of $40 or higher. Meant to increase transparency in drug pricing, the new law will also—by 2019—require the companies to justify the price hikes. It was supported by consumer groups, hospitals, and health plans, but sharply opposed by the pharmaceutical industry.
In May, Maryland enacted a law enabling the state attorney general to impose a fine of up to $10,000 for an "unconscionable" 50%-or-higher single-year increase in the wholesale price of an essential off-patent or generic drug. Several other states were pondering similar steps.
In November, Ohio voters rejected by a 4-to-1 margin a ballot measure that would have required Medicaid, the prisons, and the state employees' retirement system to pay no more for prescription drugs than does the U.S. Department of Veterans Affairs, which gets at least a 24% discount off regular prices. The proposal's defeat was blamed not only on more than $60 million spent by drug companies promoting a "no," but also on a perception that it was a flawed and confusing measure that might actually raise drug prices for people with Medicare or private insurance. Afterward, supporters said their struggle wasn't over because "this system we have for drug pricing in America has got to give."
On the federal level, more than a dozen bills to address rising drug prices have been introduced in the current Congress. One is the Fair Accountability and Innovative Research Drug Pricing Act sponsored by Sens. John McCain, a Republican from Arizona, and Tammy Baldwin, a Democrat from Wisconsin. For drugs priced over $100 it would require drugmakers to justify price increases above 10% for one year or 25% for three years. The Stop Price Gouging Act, introduced by a bevy of progressive Democrats, would also call for justifying price hikes and would impose a penalty for each "unjustified" increase that would be "proportionate to the price spike."
Meanwhile, a prominent tweeter responded to a protest move about his comments on the white nationalist rally in Charlottesville, Va., by returning to a theme he'd sounded in his Presidential campaign: "Now that Ken Frazier of Merck Pharma has resigned from President's Manufacturing Council," declared President Trump, "he will have more time to LOWER RIPOFF DRUG PRICES!"
To hear new FDA Commissioner Scott Gottlieb, MD, tell it, the administration is indeed trying to control drug prices—by enhancing competition. His agency has announced a "Drug Competition Action Plan" meant to "improve the efficiency of the generic drug approval process," as he has written, and to close "loopholes that allow branded drug companies to game our rules in ways that forestall the generic competition that Congress intended."
Meanwhile, rising drug prices remain a big concern of the public. In a poll reported in September by Politico and Harvard's T.H. Chan School of Public Health, when respondents were given a choice of 10 priorities for Congressional action this year, lowering prescription drug prices ranked first.
Will all this noise chill drug price increases in 2018? It has already inspired symbolic action. In December 2016, Allergan CEO Brent Saunders pledged to limit price increases to 10% as part of his company's implied "social contract." In a blog post he advised fellow pharma execs: "Limit your price increases before we all face the impact of government regulation that stifles innovation and patient care." By early 2017, Novo Nordisk, AbbVie, and Takeda had made similar promises, and in May Sanofi did them one better by embracing a 5.4% limit—though Sanofi suffered a PR black eye in September when it appeared to waver on its commitment, drawing a scolding from the public-advocacy group Public Citizen until it reaffirmed its pledge.
On October 17 the public was reminded just how complex a process governs what consumers pay for drugs. The Senate Health Committee held a hearing on drug prices with representatives of brand drugmakers, generic drugmakers, drug wholesalers, PBMs, and pharmacists. Watching it was a familiar experience for any parent who'd ever tried to interrogate a group of children about a mess they'd made, hearing each one's airtight explanation why it was the other kids' fault.
Lori Reilly of the Pharmaceutical Research and Manufacturers of America insisted that last year, brand-name drugmakers' list price increases had poked along at 3% to 5%, while Chester Davis, president and CEO of the Association for Accessible Medicines, representing generic manufacturers, said his products faced a deflationary market.
A memorable moment occurred when Republican Sen. Susan Collins of Maine inquired about an NBC News report on a gag order said to have barred pharmacists from telling customers when it would actually be cheaper to buy a drug on their own rather than using insurance. How, she asked, could a PBM whose job it was to negotiate end up negotiating a price higher than the out-of-pocket price?
"It's an outlier behavior," said Mark Merritt, president and CEO of the Pharmaceutical Care Management Association, representing PBMs. "I'm not even sure if it's a PBM or an insurer behavior."
"No, it's not an outlier," countered Thomas E. Menighan, executive director and CEO of the American Pharmacists Association, when he got his chance. "It's common."
When Tennessee Republican Sen. Lamar Alexander, the committee chair, asked simply whether rebates are necessary—wouldn't simply lowering prices be more transparent?—nobody really had an answer.
Ian Reynolds, an associate manager with the Drug Spending Research Initiative at the Pew Charitable Trusts, notes that CMS projects that spending on prescription drugs will continue to increase faster than overall health spending in the coming years.
A growing emphasis is now placed on what patients pay out of pocket. That, Reynolds believes, is one takeaway from the recent Senate hearing. "A central question," he says, "is how much of the discounts that payers negotiate with manufacturers is being passed along to plan sponsors and how much they're keeping."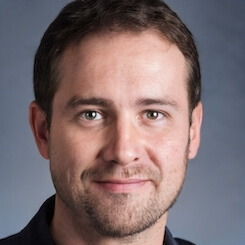 Paul Lendner ist ein praktizierender Experte im Bereich Gesundheit, Medizin und Fitness. Er schreibt bereits seit über 5 Jahren für das Managed Care Mag. Mit seinen Artikeln, die einen einzigartigen Expertenstatus nachweisen, liefert er unseren Lesern nicht nur Mehrwert, sondern auch Hilfestellung bei ihren Problemen.