Urged on by employers, the Big 3 are going beyond traditional pharmacy benefit management, stressing consumer interactions and disease outcomes and threatening the existence of captive PBMs
While the 14-15 percent annual increases in drug expenditures of the early 2000s have settled down to around 5 percent, there are unsettling forces at work within the PBM industry: Three giant pharmacy business managers have disrupted the basic PBM business model, there is increased pressure from employers for benefit managers to perform and to deliver more services, and there is a growing chance that most health insurers will get rid of their in-house PBMs.
Disease management companies might also find they are subject to competition from PBMs with overlapping services.
Some good is coming out of the commotion: Services to consumers have expanded, and attention has switched from dispensing prescriptions to improving medication outcomes.
Differentiating the PBM Market
The Big 3 — CVS/Caremark, Express Scripts, and Medco Health Solutions — aren't just sitting back and enjoying their dominance. They are throwing their weight (almost half of all prescriptions) around by pursuing business strategies that differentiate them from each and from the rest of their industry.
"Clearly, different models are emerging," says Steve Miller, MD, who is Express Scripts' chief medical officer. "The path we are taking is based on our behavior-centric approach," he says. Express Scripts is developing a niche by becoming expert in consumer behavior related to medications. The goal is to find ways to change behavior that promote optimal use of medications from the point of view of quality and cost.
One approach the company uses is segmenting consumers into categories and using different methods to change each group's behavior. It has touted a program involving Lowe's, the home improvement store, where mail service was made standard with an opt-out option. Most mail programs are opt-in, so this approach reversed consumer choice, but Express Scripts says it has been well received, has cut costs, and has improved compliance.
"Benefit designs that eliminate copays increase compliance by 1 to 5 percent, but a company takes on a huge additional expense by absorbing the copay. We found that moving patients to mail is the single most important thing you can do to improve adherence: It increases compliance by 8 percent, and the member saves money."
Reports say that the most common reasons that patients are noncompliant are that they forget to take their medication, they get better, or the medication seems ineffective. Express Scripts focuses on changing these perceptions and behaviors. Miller says that the company targets asthma, diabetes, and cardiovascular disease.
"The compliance rates for these conditions range from 60 percent to 70 percent, so there is a tremendous opportunity to improve things and to lower medical costs, like ER visits for asthmatics."
The essence of Express Scripts' approach is fine tuning of standard techniques: linguistics tailored to specific groups like the elderly or those with little education, timing of messages, and streamlining of home delivery.
Express Scripts' business model is likely to change somewhat this year with the expected acquisition of WellPoint's captive (owned by a health plan) PBM, Next Rx. WellPoint will become a dominant customer, with leverage to influence Express Scripts' services by providing one third of Express Scripts' total prescription volume. And Express Scripts' Medicare Part D volume will grow substantially, adding requirements like medication therapy management services.
Medco, the disease manager
Medco is the largest PBM and the universally recognized leader in mail prescriptions. Its mail-order business generated $22 billion in 2008 from 106 million prescriptions. The company claims that its mail volume is more than twice that of its closest competitor. Medco is sticking with this core competency, yet doing new things.
"Medco has a clinical strategy with Therapeutic Resource Centers (TRCs) that it has set up to manage individual medical conditions such as diabetes, cancer, heart disease, and asthma," says John Malley, national pharmacy consulting leader at Watson Wyatt. The PBM says that 1,100 specialist pharmacists work in these centers.
"The pharmacists are trained in specific diseases, with emphasis on identifying comorbidities and side effects, and on consulting with patients to improve outcomes," says Luis Salmun, MD, vice president and head of the pulmonary/immunology TRC at Medco.
The essence of the centers is individualized medicine — understanding each patient's response to medications, medication gaps, right-dosing, and gaps in care, says Lisa Gill, managing director of health care equity research at J.P. Morgan Securities, which has has an investment banking relationship with Medco and CVS/Caremark.
"Medco's internal research indicated that Medco mail order customers have a higher compliance level than retail customers. This trend is true of many PBMs who own their own mail order facilities, "says David Dross, national leader of Mercer's pharmacy consulting practice.
Medco's mail and disease management strategy was behind its acquisition of Liberty Medical Supply, a mail order vendor of diabetes supplies to Medicare patients; one of Medco's TRCs is devoted to diabetes. The combination of the diabetes supply business and Medco's own Part D prescription plans gives the company broad involvement with the elderly, a targeted growth area for PBMs.
Face time
CVS/Caremark, the other member of the Big 3, is betting on retail. It has developed several programs to drive business through the front doors of its pharmacies. "One of the missing elements in pharmacy services is face-to-face interaction between a pharmacist and patients, and this is what CVS is promoting," says Malley.
The company has implemented a "Maintenance Choice" program in which patients can pick up their 90-day prescriptions at a CVS store instead of receiving them by mail. Patients can also get some specialty medications at the pharmacy, where a pharmacist will answer questions and show how to administer the drug. Earlier this year, CVS won an award from URAC, which accredits PBMs, for its drug therapy management program, which focuses on medication outcomes.
In 2008 CVS/Caremark boosted its storefront strategy by acquiring Long's Drug Stores, with about 520 stores, and RxAmerica, a PBM with about 8 million members. The company now has more than 6,900 stores, about 10 percent of the nation's 65,000 pharmacies. The PBM acquisition also added 450,000 Part D members to CVS's Medicare membership.
Therapy management
The emerging strategies of the Big 3 center on one thing: expanding direct contact with consumers. They see both the need to respond to demands from employers and the opportunity to expand their roles from the administrative function of dispensing prescriptions to include managing patients.
"Employers are becoming more vocal; they are saying, I want accountability and results," says Larry Boress, CEO of the Midwest Business Group on Health. More specifically: "Employers believe that PBM's can do a lot more than just fill scripts. They have a great potential to be more active in patient management — not in preventive care, but with those who have chronic conditions, addressing and controlling them early on with the right medications."
Helen Darling, CEO of the National Business Group on Health, says that "PBMs and the services they provide, including with plans, are very important to employers and having some competition is a good thing. Their innovations, such as Medco's work with genomics, are very valuable."
Boress points out that "Clinical programs were an afterthought for PBMs. Now they have come to the forefront."
MTM blossoms
Medicare is also demanding more through the Part D program, which the Big 3 participate in either as plan sponsors, as administrators of retiree benefits, or by serving their health plan clients. Beginning in 2010, the medication therapy management programs for people with multiple chronic conditions will switch from opt-in to opt-out, vastly increasing the number of participants.
Joseph Gruber, RPh, at Mirixa, which runs a network of community pharmacies linked by a common MTM technology, says this change could increase MTM participation from about 1.4 million to 5.7 million people, boosting the demand for the consultative and therapy management services the Big 3 and other companies that have Medicare Part D plans are now offering.
The Big 3 have recognized that they are in a key position to respond to growing demands for drug therapy management services. Malmun says that they have an existing relationship with patients, who carry their ID cards; that employers promote their clinical programs to employees; that they have data systems that can accurately track medications; and that they have pharmacists who work in an environment that keeps them up to date on medications.
For insurers that have outsourced their pharmacy benefits to a PBM, patients may have more of a relationship with the PBM than with the health plan.
True to the core
While the Big 3 are expanding their services, they are also holding on to the core service that funds their expansion and keeps them in good standing with their clients — increasing the use of generics. And why not? This is a lucrative service.
CVS/Caremark admitted in its latest quarterly SEC filing that generics were important to its bottom line and that they "yield a higher gross profit rate than equivalent brand name drugs." That is because of the use of spread pricing arrangements, where PBMs purchase generics and mark them up.
The switch from brand drugs to generics saves money for employers and other clients, but it is also good for PBM profits. It has helped to moderate the increase in gross expenditures for pharmaceuticals. PBM clients went from mid-teen increases earlier to 6.9 percent in 2007 and 4.9 percent in 2008, according to the Pharmacy Benefit Management Institute. J.P. Morgan reported a 5.4 percent increase between early 2008 and early 2009.
In the first quarter of 2009, Express Scripts increased its generic fill rate to 67.7 percent from 65.1 percent a year earlier. Caremark increased to 67.7 percent from 64.1 percent, and Medco increased to 66.8 percent from 63.3 percent. According to the Kaiser Family Foundation, the national average price of a generic is $34.34, vs. $119.51 for a brand drug, so the savings to employers from volume shifts to generics are substantial.
In spite of the predominance of generic scripts, they total only 21 percent of national drug expenditures, according to the Kaiser Family Foundation, so there is still an opportunity to save money on brand drugs for employers. That will occur naturally as brand drugs lose their patent protection. That natural conversion will also automatically fuel PBM profits if the current mark-ups continue.
The J.P. Morgan report comments that "generic profitability does not appear to be at risk in the near term," and says that employers are satisfied with the pricing arrangements they have with PBMs and that PBMs have been able to maintain their margins.
"Margins for PBMs are still intact [for generic drugs] on the retail side," says John Malley. "Employers may think they are getting a bargain at AWP minus 65 percent, but don't be surprised if [PBMs] are purchasing them at AWP minus 85 percent. It's surprising how cheap generics can be."
J.P. Morgan sees a favorable macro environment for the PBM industry. "Generics will continue to replace brand drugs, changes in benefit designs can further encourage mail order, and specialty pharmacy will continue to grow rapidly, with opportunities for PBMs to help employers control these costs," says Gill. There is plenty of opportunity for PBMs to improve cost effectiveness in purchasing specialty drugs and in managing specialty drug inclusion in formularies, which will save employers money and yet be profitable for the PBMs, he adds.
Can others compete?
The new business models of the Big 3, combined with their market dominance and technical resources, raise questions about the outlook for captive and mid-market freestanding PBMs.
"Pharmacy benefits are almost an afterthought for health insurers," says Malley.
"The PBMs devote 100 percent of their attention to the 15 percent of premiums going to pharmacy benefits, while health insurers naturally assign their best people to the 85 percent that represents medical costs," says Gill, the Wall Street analyst. "It's very hard for the health plans to compete against the PBMs for that reason." So captive PBMs get bought by freestanding PBMs.
About $1 billion in business is moved away from health insurers to PBMs annually in that manner, says Gill.
One justification health insurers use for operating their own PBMs is simplifying the integration of medical and pharmacy data to manage patients, says Gill. But she discounts this argument: "Pharmacy claims are adjudicated in real time, so the data are available in a timely fashion." Gill says the data argument is valid only if health insurers also adjudicate medical claims instantaneously and need to merge the two sets of data immediately. Others say that there are long lags in transferring data to health plans and that timeliness is crucial for their medical management programs.
Boress says the integration of medical and pharmacy data is important to employers who are looking to simplify their analysis of utilization patterns. He says this analysis is more difficult when the data comes from two sources.
The advantages of captive PBMs go beyond the integration of data, says David Lassen, chief clinical officer at Prime Therapeutics, a PBM jointly owned by 11 Blue Cross plans. "Prime aims to be fully integrated with its Blue partners so we understand their health management strategy and tailor our activities to meet those objectives."
As examples, he says Prime's benefit designs, formularies, and utilization management programs are more tailored to his owners than the standard approaches of freestanding PBMs. He says his therapy management activities are also better integrated. "Our Blue partners place greater emphasis on holistic health goals involving wellness and chronic disease management. Our therapy management activities are directed to supplement their health management interventions, specifically to lower total health care costs." While other PBMs do the same thing, Lassen says, the nature of his relationship with his owners improves this coordination.
Other questions about the future of captive PBMs have increased since the announcement of a $4.6 billion deal that will send Next Rx, WellPoint's PBM, to Express Scripts. During a recent investors conference call, Cigna acknowledged that it is evaluating the future of its PBM. That sale could raise $1.3 billion for Cigna, analysts say. Insurers can fetch good prices for their captive PBMs, stock analysts say.
UnitedHealth Group operates the largest captive PBM but even so, many functions are outsourced to Medco with a contract that extends to 2012.
Smaller freestanding PBMs have a difficult time competing against the Big 3, especially for contracts with large employers. They tend to focus on the next lower tier of employers, and there is extra overhead when you administer many contracts. In addition, they do not have the purchasing leverage of the high-volume PBMs or the depth and breadth of technical expertise.
One strategy that small PBMs use to compete is completely transparent pricing. These companies offer a cost-plus model that passes through 100 percent of rebates and eliminates hidden spread pricing. In exchange, they charge administrative fees for retail and mail order prescriptions and for added services.
Navitus, a PBM owned by Dean Health System, an integrated health plan and provider organization in Wisconsin, administers pharmacy benefits for the state under a cost-plus model that has been successful for the state for a long time in terms of cost savings and customer satisfaction.
"Traditional pricing arrangements often create conflict among employers, PBMs, and drug wholesalers that shortchange the employer," says Bob Palmer, CEO of Dean Health Plan in Wisconsin. "Transparency pricing models properly align the incentives of PBMs and employers and therefore establish the best kind of working relationship."
Transparency models have an established niche in the PBM industry because of their straightforward approach. In addition, consumer organizations are lobbying states to enact laws to require disclosure of rebate and discount terms. Maine and Maryland have enacted such laws.
Reluctant to change
One competitive issue for all PBMs is that it is difficult to get employers to switch vendors. "Pharmacy is a sticky business," says Gill. Employers are reluctant to switch vendors because of the work and cost involved and — more importantly — because of the hassle it creates for employees in learning the rules and procedures of a new company. In addition, the J.P. Morgan survey has consistently shown that employers are satisfied with their PBMs. In the latest survey, 44 percent said they were very satisfied; in contrast, 16 percent said that they were relatively dissatisfied and none at all were very dissatisfied. These factors benefit large PBMs and make it difficult for small ones to grow.
Gill says that the future of all PBMs is tied to change. "The business is not just about dispensing prescriptions. It has moved on to a much broader array of services: to use the most appropriate medications at the best cost, to do the most good for consumers. The model is moving toward expanded services."
Tom Reinke specializes in health and business topics. Reach him regarding this article at [email protected]
For further reading
Academy of Managed Care Pharmacy. Sound Medication Therapy Management Programs, Version 2.0, With Validation Study. J Manag Care Pharm. 2008 January;14:(1 Suppl):S-b. http://bit.ly/2g9cvj
McDonald RC. Managing the intersection of medical and pharmacy benefits. J Manag Care Pharm. 2008 May;14(4 Suppl):S7-11. http://bit.ly/2F1XrJ
Kaiser Family Foundation. Prescription Drug Trends. September 2008. (PDF included) Available at: http://bit.ly/3BwRE5
Pharmacy Benefit Management Institute. Prescription Benefit Cost and Plan Design Report, 2008-2009 edition. Available at: http://bit.ly/1YVNNC
The PBM industry today
The PBM industry consists of about 60 players, including three dominant companies, several mid-market companies (including the captive PBMs of health insurers), and about 50 small PBMs with a combined market share of less than 15 percent.
In 2008, 3.8 billion prescriptions were administered, according to IMS Health. The Big 3 — CVS/Caremark, Express Scripts, and Medco Health Solutions — handled about 1.7 billion of them. This year Medco will process about 700 million, CVS/Caremark will handle about 653 million, and Express Scripts, about 420 million. Express Scripts' volume will grow to about 690 million with the planned acquisition of WellPoint's captive PBM Next Rx, according to company SEC filings.
The combined 2008 revenue of the Big 3 was approximately $128 billion, not counting revenue from CVS/Caremark's retail pharmacy operations.
Among health insurers with captive PBMs, UnitedHealth Group is the largest with 250 million scripts, but many of its functions are outsourced to Medco. A group of Blue Cross plans owns a captive PBM, Prime Therapeutics, which processes 120 million prescriptions. Aetna and Cigna have their own PBMs with volumes of 90 million and 75 million prescriptions, respectively, AIS Health reports.
The emerging strategies of the Big 3 PBMs center on one thing: expanding direct contact with consumers.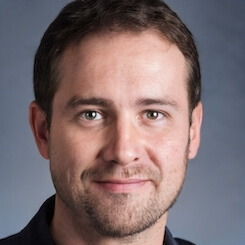 Paul Lendner ist ein praktizierender Experte im Bereich Gesundheit, Medizin und Fitness. Er schreibt bereits seit über 5 Jahren für das Managed Care Mag. Mit seinen Artikeln, die einen einzigartigen Expertenstatus nachweisen, liefert er unseren Lesern nicht nur Mehrwert, sondern auch Hilfestellung bei ihren Problemen.