Incidence was dipping to all-time lows. Then a perfect storm hit, and the cost is $16 billion a year.
Sexually transmitted disease (STD) rates in the United States are at record highs, and many experts fear they will continue to climb because of meager funding of public health clinics and diminished sex education in schools. Throw the repeal of large chunks of the ACA and the end of federal government funds for Planned Parenthood into the mix, and a bad situation will only get worse, say some experts. "It's a perfect storm that would allow more people to become infected" as education that could help prevent the spread of STDs falters and the places where people can go to be tested dwindle, says John Steever, MD, an assistant professor of pediatrics and a member of the faculty at the Adolescent Health Center of the Icahn School of Medicine at Mount Sinai in New York.
Because many STDs are asymptomatic, "there's a large, undetected pool of STDs" that contribute to transmission, says Supriya Mehta, PhD, of the University of Illinois.
The cost of STDs is enormous for those infected but also for society as a whole. The direct cost of treating STDs is almost $16 billion per year, according to the CDC. That is more than twice the CDC's annual budget. The cost of STD care "is the magnitude of a natural disaster every year," says Supriya Mehta, an associate professor at the University of Illinois at Chicago School of Public Health.
The CDC estimates that, at any given time, more than 100 million Americans have an STD. Roughly 20 million new cases occur each year, with half of those affecting young people between the ages of 15 and 24. In addition, one quarter of sexually active adolescent females have an STD. Blacks and men who have sex with men also tend to have a higher prevalence of STDs.
The incidence is increasing. In 2015, the last year for which a full tally is available, more than 1.5 million new chlamydia cases were reported to the CDC, a 6% jump from 2014, according to the CDC's Sexually Transmitted Disease Surveillance 2015 report. Gonorrhea cases reported to the federal agency climbed nearly 13%, to almost 400,000, while syphilis cases soared 19%, to almost 24,000.
Chlamydia—rates of reported cases by sex, United States, 2006–2015
Rate (per 100,000 population)
Source: CDC, Sexually Transmitted Disease Surveillance 2015
STD incidence figures are tricky. Increases might be the result of more testing and more thorough reporting. As the CDC surveillance report notes, chlamydial infections are usually asymptomatic, so the uptick in new cases may reflect—at least in part—more screening and not a true increase in the population. Women are often screened for chlamydia and gonorrhea, so the same reasoning applies to the increasing number of cases of gonorrhea reported to the CDC.
Still, many experts believe the STD increase is real and is the consequence of a country letting its guard down. J. Dennis Fortenberry, MD, chair of the American Sexual Health Association's board of directors, says the main driver behind the STD increase is "the continued erosion of public health infrastructure to address STD prevention and control."
The rise in STD rates is happening at a time when the rate of unintended pregnancies is in decline. "You can't say [rising STD rates] is just because of Americans having more sex," Fortenberry says.
Gonorrhea—rates of reported cases by sex, United States, 2006–2015
Rate (per 100,000 population)
Source: CDC, Sexually Transmitted Disease Surveillance 2015
What's especially distressing about the STD spike is that rates were hitting all-time lows not too long ago. In 2000 and 2001, the rate of primary and secondary syphilis was 2.1 per 100,000, the lowest rate since reporting started in 1941. In 2015, the rate was 7.5 per 100,000, or more than three times higher. Gonorrhea rates had also been at historic lows, and public health officials were excited about efforts to catch chlamydia early because if left untreated, chlamydia can cause pelvic inflammatory disease and facilitate transmission of HIV. But now this slow, grinding progress against STDs seems to be going in reverse.
Primary and secondary syphilis—rates of reported cases by sex, United States, 1990–2015
Rate (per 100,000 population)
Source: CDC, Sexually Transmitted Disease Surveillance 2015
Chlamydia, gonorrhea, and syphilis are reportable (sometimes called notifiable) conditions, which means doctors and other health care providers are required to report cases to the CDC. But other STDs—such as HPV and herpes—don't have the same requirement. The CDC reports there are about 14 million new HPV infections each year. The health consequences of untreated STDs can be devastating and include ectopic pregnancy, infertility, and some kinds of cancer. Some STDs can be passed from mothers to their infants. "From an economic perspective, it's much more expensive to treat these things later rather than upfront," Steever says.
Funding cuts
Public health clinics have suffered from state and federal funding cuts since 2003, and the Great Recession led to the elimination of many stand-alone STD clinics, says David Harvey, executive director of the National Coalition of STD Directors.
It was hoped that primary care physicians would pick up the slack and do more to diagnose and treat STDs, Fortenberry says, but that just hasn't occurred. Primary care physicians "give very little attention to sexual and reproductive health," he says, and they are not set up to identify the sexual partners of those diagnosed with STD and ensure that patients are receiving treatment. Many people are tested for STDs at Planned Parenthood clinics, despite "the enormous pressures" the not-for-profit organization has been under in recent years and Republican efforts to limit its funding, Fortenberry says.
In late 2015, Congress voted to defund Planned Parenthood, and President Obama vetoed the measure. But the funding battle is expected to heat up again this year, with the Republicans in power. House Speaker Paul Ryan has already announced plans to defund Planned Parenthood as part of the GOP's effort to dismantle Obamacare. While the funding battle centers on abortion, the organization provides a wide range of sexual and reproductive health care services. In 2012, the last year for which statistics are available, Planned Parenthood provided nearly 4.5 million STD tests and treatments. In comparison, it provided 327,000 abortions, and abortions represented about 3% of the total services it provided.
Overall, there's a big gap between STD screening recommendations and the number of people screened in the United States, Mehta says. Because many STDs are asymptomatic, those who are infected don't go to the doctor for testing. "There's a large undetected pool of STDs that is contributing to transmission," Mehta says.
Although the U.S. Preventive Services Task Force (USPSTF) recommends chlamydia and gonorrhea screenings for women under the age of 25 who are not pregnant, as well as for women of all ages who are at increased risk for the diseases, only about half are screened each year, she says. The USPSTF screening recommendations for men are limited to HIV and syphilis for those at high risk. "We're really not meeting the proper standard of care in this country when it comes to STD care," Harvey says.
Not surprisingly, sexually active young people are a major factor in the growing rate of STDs, accounting for half of the new STD cases each year, according to the CDC. "Teens and young adults are developmentally predisposed to think nothing will happen to them," says Steever at Mount Sinai. "They are developmentally restricted to fully understand the risk; the adolescent brain is constantly growing and adding the ability to think abstractly."
Ending funding for Planned Parenthood will only make a bad STD situation worse, says John Steever, MD, of the Icahn School of Medicine at Mount Sinai.
It doesn't help, he says, that sex education is no longer emphasized at school or at home. "They'd rather take the just-say-no approach. This really doesn't work for teens. If you provide education, they tend to make the right choices."
There's also stigma associated with STDs, and young people are often reluctant to be screened for STDs or get treatment for them from their primary care provider, Fortenberry says. Many are also at an age where they've moved out of their parents' homes, and don't know where to go to get proper health care. "It's a particularly vulnerable time of young peoples' lives," he says.
Despite the ACA, many young people still don't have health insurance coverage, Steever says. In cities such as New York, there are still options available for them to receive low-cost STD screening and treatment, but those options are lacking in many other parts of the country, especially in rural areas. "A 15-year-old is not going to travel three hours by bus to a different state," Steever says.
Bradley Stoner, MD, medical director at the St. Louis STD/HIV Prevention Training Center and an associate professor of anthropology and medicine at Washington University in St. Louis, has been involved in a research project to offer STD testing to those coming to emergency rooms for treatment of unrelated conditions.
While the patients were receptive to the testing, emergency rooms didn't have the resources to handle the extra work, he says.
The use of apps such as Tinder for arranging hookups for sex is making things even more challenging, Stoner says. If someone is diagnosed with an STD, an app "makes it very difficult to track contacts," as the patient might only know the screen names of the people with whom they've had sex.
Ordering tests by mail
For those who don't want to go to the doctor for STD screening, mail-order STD kits are available online.
While they can be helpful in diagnosing STDs, Fortenberry says, they can be cost-prohibitive for those at the greatest risk—young people or those from lower socioeconomic groups. While some chlamydia tests cost as little as $25 online, they provide only test results with no counseling or guidance about treatment.
The kits also are geared toward adults, Steever says. If an adult tests positive for an STD, "they go deal with it. Teens tend to freak out a bit more." The tests also aren't typically covered by insurance, Fortenberry says. "The tradeoff for privacy and convenience is paying out of pocket." There also is typically no procedure in place to provide treatment for those who test positive, or to work to identify their sexual partners, he says. There is also the risk of false positive and false negative test results.
One company that addresses some of those concerns is myLAB Box, which offers a range of STD test kits. The company charges $79, for example, for a kit to test for chlamydia and gonorrhea. The company uses telemedicine to inform clients of their test results and provide a treatment consultation. They also will call in a prescription to the patient's local pharmacy. The company says it accepts HSA and FSA payment cards, but cautions that some cards might not work for this service.
Fueling the fire
STD testing and treatment already can create a financial burden for patients, especially in the 19 states that haven't expanded Medicaid under the ACA. Some of the public health departments that test and treat STDs request a patient's health insurance information, so they can try to bill the insurer for some of the cost, says Stoner at the St. Louis STD/HIV center. For young adults who are still covered by their parents' health insurance, this "can be a barrier to care seeking," he says, because the young people don't want the information sent to their parents.
On top of that, the Republicans in Congress, with the support of President Donald Trump, hope to quickly move to repeal the ACA, but have no replacement plan in place. There's currently no consensus on how to repeal the law, what parts to repeal, or when the repeal might take effect.
Harvey, of the National Coalition of STD Directors, says he's "very worried about what it's going to be replaced with." Groups such as young adults and African-Americans—two groups that have high rates of STDs—"are the very people most likely to be touched by the ACA repeal," Fortenberry says. "A lack of insurance and access to health clinics really is just going to fuel this fire," Steever adds.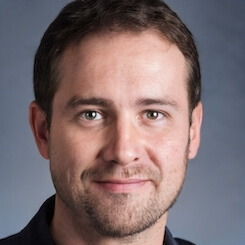 Paul Lendner ist ein praktizierender Experte im Bereich Gesundheit, Medizin und Fitness. Er schreibt bereits seit über 5 Jahren für das Managed Care Mag. Mit seinen Artikeln, die einen einzigartigen Expertenstatus nachweisen, liefert er unseren Lesern nicht nur Mehrwert, sondern auch Hilfestellung bei ihren Problemen.