The Trump administration's plan to place more power in states' hands regarding what needs to be covered and what doesn't falls as a blessing for some, a curse for others. The ACA says that plans sold to individuals and small businesses must cover 10 essential benefits:
• ambulatory patient services
• emergency services
• hospitalization
• maternity and newborn care
• mental health and substance use disorder services, including behavioral health treatment
• prescription drugs
• rehabilitative and habilitative services and devices
• laboratory services
• preventive and wellness services and chronic disease management
• pediatric services, including oral and vision care
The coverage mandates were meant to protect consumers, with the minimum standards ensuring that there would be no gaps in coverage, but they also helped make individual insurance coverage more expensive.
The mandate also fueled insurers' concern about how to control the costs of benefit packages. The Wall Street Journal looked at how the easing of those mandates affects individuals.
Small business owner Tom Skahill didn't pay for maternity or mental health benefits before the ACA. Now, he must. He told the newspaper: "It's kind of like a vegan going to the store and being forced to buy a steak. I'm being forced to buy a product that I will never use." His premiums have increased more than 50%.
Fortune magazine reports that this is to be expected. Some businesses will see costs suddenly go down, but "so too may the quality of plans. That's because the minimum qualifications the ACA put in place for health care plans will no longer apply."
For instance, take Michelle Boyle Wadzinski, whose 18-year-old daughter, Eva, has epilepsy and needs about $5,000 worth of medications each month. In addition, Eva may need to have brain surgery. "Ms. Wadzinski, who isn't currently working as she takes care of her daughter, says she values the cap on out-of-pocket costs that the health law requires, and the required benefits package," the Wall Street Journal reported.
EpiPen Maker Told To Produce Info
EpiPen maker Mylan Pharmaceuticals might be hit with a subpoena by the House Committee on Oversight and Government Reform because lawmakers say the company has been dragging its feet by not turning over documents related to EpiPen pricing. This is just the latest reaction to the price of the branded EpiPen jumping more than 500% in a decade. A two-pack now costs $608.
The frustration is bipartisan, Rep. Jason Chaffetz, a Republican from Utah, and Rep. Elijah E. Cummings, a Democrat from Maryland, seethed in a letter sent to Mylan on February 3. "Despite numerous verbal and written requests by committee staff, Mylan continues to refuse to produce specific documents and communications the committee requires." The letter was sent to Mylan's lawyer, Jonathan Su, of the Latham & Watkins law firm in Los Angeles.
Mylan has given the committee some documentation but nowhere near the amount requested. The committee wanted all prior requests for information to be fulfilled by February 28, citing letters that lawmakers sent to Su on August 29 and September 30.
As spelled out in the September 30 letter, the committee wants to see all agreements, contracts, and communications to or from manufacturers, suppliers, distributors, wholesalers, insurers, pharmacy benefit managers, retail pharmacies, and any other partners in the distribution channel for EpiPens, referring or relating to EpiPens.
Lawmakers charge that Mylan also refuses to provide information about Medicaid rebate payments, despite numerous requests. "Your client's ongoing refusal to provide this information creates the impression that Mylan is attempting to conceal information about its Medicaid rebate payments from the committee."
Uncertain Future Worries Insurers
Everything is up in the air about health care these days, and that's making insurers jittery. Health plans will almost surely either leave the ACA exchanges or jack up their premiums by at least 20%, according to AHIP President Marilyn Tavenner. She testified last month before the Senate Committee on Health, Education, Labor and Pensions. The situation is so dire that some states "will not have any insurers selling health plans to individuals buying coverage on their own for 2018," the Washington Post reported.
For insurers to stay, the government would have to make some assurances, Tavenner said. Insurers want some guarantee that government premium subsidies will continue, although they should be aimed more at young adults as an incentive to buy coverage.
Tavenner also said the government should continue the ACA cost-sharing reductions that now benefit nearly 6 million lower-income ACA customers, the Washington Post reported.
Aetna's not wasting any time. The insurer will continue to scale down its participation in the ACA health care exchanges because of the system's structural flaws, Mark Bertolini, the company's CEO, said.
"As the public exchanges enter their fourth year, it is clear that in the absence of a significant shift in regulatory policy, the risk pools will continue to deteriorate," Bertolini said, according to the Connecticut Mirror, a not-for-profit news website based in Hartford.
Aetna sold policies in four ACA exchanges this year; it participated in 15 a year ago.
The Mirror reported that Bertolini explained his thinking to investors in a conference call. "In spite of the best intention of Washington and industry, the intended goals of the Affordable Care Act have not been achieved. Millions of Americans remain uninsured and still lack access to affordable health care."
In 2016, Aetna showed a profit of $2.92 billion, despite losing $450 million on the ACA exchanges. Bertolini also cited the ACA's uncertain future under President Trump. "We'd have to have markets worked up, prices worked up for April '17, in order to apply, and there is no possible way we'll be prepared to do that, given the unclear nature of where regulation is headed," he said, according to the Mirror.
Cigna's another company that's having second thoughts. Its CEO David Cordani tells the Wall Street Journal that the exchange marketplaces are "unsustainable." Currently, Cigna sells plans on exchanges in seven states. The company says it has been losing money on the exchanges. Cigna has about 168,000 customers in its individual plans. It predicts that will grow by 100,000 this year. But for 2018, Cordani says "we will fully assess whether we will participate, where, and how."
Doc Study Lands In Political Fray
Inasmuch as 1 in 4 doctors in the United States were born abroad, a study published last month could not be more politically charged. It came when President Trump's 90-day ban on people from seven Muslim countries entering the U.S. took effect. (The courts have nullified the ban as of this writing.) The study, published in BMJ, found that older Medicare patients treated by doctors educated at medical schools outside the U.S. are a bit less likely to die within 30 days than those patients treated by U.S. educated doctors, according to STAT.
STAT reported that physicians who graduated from U.S. colleges but went to medical schools in the Caribbean or Central America were excluded. Study coauthor Yusuke Tsugawa, MD, who graduated from a medical school in Japan, told STAT that those graduates "are known to be less qualified and would have biased our analysis."
BMJ says that the timing of the study was coincidental; researchers began the project a year ago and the study publication date had been locked in before Trump's announcement.
The political implications were unavoidable. Ashish Jha, MD, of Harvard T.H. Chan School of Public Health, told STAT that the study underscores that America "attracts the very best and the very brightest. Certainly that's true in science, and our paper says that's true in medicine as well."
He added that Trump's action "sends a signal that America is not going to be as open anymore…. The ones who will lose will be American patients."
The patients' average age was 80 with the most common causes of death being congestive heart failure, sepsis, COPD, and pneumonia. Data came from 1.2 million hospital admissions of Medicare patients, ages 65 and older. The information was collected between 2011 and 2014 and included 44,227 internists.
The difference between doctors educated abroad and those educated in the U.S. amounts to "at most a modest clinical significance," the study states. The difference in patient mortality was an adjusted odds ratio of 0.95.
The study states that 11.2% of Medicare patients cared for by foreign-born doctors died within 30 days of discharge. For U.S. educated doctors, it was 11.6%.
"Based on the risk difference of 0.4 percentage points, for every 250 patients treated by U.S. medical graduates, one patient's life would be saved if the quality of care were equivalent between the international graduates and U.S. graduates," the study states.
0.25% Raise Offered Medicare Advantage
No one expected Medicare Advantage (MA) to do as well as it's doing. It was supposed to be fading, but has turned out to be a bulwark for insurers in the hailstorm of a changing health care system. Enrollment in MA grew by 7% last year, Reuters reported, and now covers more than 18 million beneficiaries, about a third of all Medicare beneficiaries.
MA plans will see an increase in payments of 0.25%, according to a proposal put forward by CMS in February. "The payment rate increase of 25 basis points was in line with estimates that analysts had released ahead of time…," Reuters reported.
Pistil Smolinski, managing director at the consulting firm Capitol Street, told Reuters: "The 2018 update is only a smidge better than flat, which I suspect may anger some plans."
The Congressional Budget Office in 2010 projected that enrollment in MA would decline from 10.9 million (or 24% of total Medicare enrollment) to 8.2 million (14% of total) by 2015.
Briefly Noted
A federal judge has ruled that Mumia Abu-Jamal should be treated with one of the new expensive antiviral medications for hepatitis C if his condition warrants it, the Philadelphia Inquirer reports. Abu-Jamal was convicted of killing a police officer in 1982. His death sentence was later reduced to life without parole…. A special hostage negotiating team created by the San Francisco police department seems to be moving in the right direction when it comes to dealing with people in distress from mental health issues, the San Francisco Chronicle reports. Officers on the team responded to 80 calls last year, more than triple the number they responded to in 2013. The mental health calls make up the bulk of the team's activity, in a city where police receive more than 3,000 calls a month regarding someone in an altered mental state, according to the newspaper…. Nursing home residents and their families can be much more engaged in care and discharge plans, thanks to new Medicare and Medicaid regulations, Kaiser Health News reports. The regulations, the first of which went into effect last November, will also give the 1.4 million nursing home residents across the country more variety in meals and snacks, greater review of drug regimens, smoother grievance procedures, better security, and scrutiny of involuntary discharges. Residents can also choose their roommates, a change that may lead to more siblings and same-sex couples living together…. CREs (carbapenem-resistant Enterobacteriaceae), the deadly bacteria that most antibiotics are helpless against, have an unusual ability to transfer to other bacteria the genes that make them antibiotic resistant, according to a study published in the Proceedings of the National Academy of Sciences. The Klebsiella species and E. coli are examples of Enterobacteriaceae that can become carbapenem-resistant. The CDC estimates that there are 600 deaths a year from CRE infections. Researchers examined CREs recovered from patients in three Boston hospitals and a hospital in Irvine, Calif., and discovered "a riot of diversity"…. Mental health and substance abuse programs are no longer just a second thought for employers, according to a survey by the International Foundation of Employee Benefit Plans. The survey found that 93% of North American employers offer some sort of mental health/substance abuse benefits…. Doctors are responding to the opioid addiction crisis by cutting back on prescriptions but not without some serious misgivings, according to the Boston Globe. Examining data by the physician polling company SERMO, the newspaper reports that almost 10% of responding doctors have stopped prescribing the drugs, while more than half have reduced the prescriptions. On the other hand, 36% of physicians said that patients suffering from chronic pain have been harmed by the cutback…. Cigna has jumped into the EpiPen controversy with its decision to require prior authorization for the branded version of the medication, STAT reports. Cigna, which covers about 15 million Americans, is the first major health insurance company to take this stand. Cigna is also requiring prior authorization for Adrenalick, an EpiPen competitor…. There's been a big push in recent years for veterans to seek health care outside the VA system, but there may be some risk involved in that, according to a study in the Annals of Internal Medicine. A retrospective study of data collected in 2010 from national VA outpatient facilities looked at the difference between veterans who received care for dementia in only the VA system (80%) and those who received care both in the system and elsewhere (20%). Dual users had almost double the odds of exposure to potentially unsafe medications than VA-only patients…. Too many hospitals around the world do not follow guidelines to reduce cases of central line–associated bloodstream infections, according to online survey results published in Antimicrobial Resistance & Infection Control. The online survey was completed by doctors and nurses working in ICUs in 95 countries…. Medical schools must move from a "culture of perfectionism" to one that allows students to learn from mistakes, understand the importance of self-forgiveness, and avoid counter-productive shame, according to Neha Vapiwala, MD, the advisory dean at the Perelman School of Medicine at the University of Pennsylvania…. Primary care physicians should offer healthy heart and lifestyle counseling to adults, even if their risk of heart disease is low or average, according to draft recommendations by the U.S. Preventive Services Task Force. The recommendation applies to people ages 18 or older who are not obese…. Approaching wellness from an ergonomic point of view means addressing how work places can be designed to help with both physical and mental health, according to Employee Health Advisor. Such an approach can bring better results than the usual fare, such as walking competitions…. For the most part, preterm births in a healthy woman are a mystery. But Ohio State researchers believe they have found a clue with findings that point to calci-protein particles in the amniotic fluid as a possible cause.
Americans like certain aspects of the ACA
Even those who want to repeal the ACA favor keeping some aspects of the law, according to a poll by the Associated Press–NORC Center for Public Affairs Research. Take the prohibition on denying coverage for those with pre-existing conditions: about three in five who oppose the ACA want that provision to continue in whatever emerges out of repeal and replace. The survey also shows that a majority of those who support repeal favor allowing children to stay on a parent's health plan until age 26 and the elimination of out-of-pocket costs for preventive services. The survey was conducted January 12 and January 16 and included 1,036 adults, ages 18 and older.
Popularity of some aspects of the ACA among ACA defenders and opponents
Fifty percent of Americans say they support the law while 35% want it repealed and 15% are neutral. Providing coverage for those with pre-existing conditions and making sure the poor have better coverage resonates with ACA supporters. Concerns about increased costs to beneficiaries and worries over the government's intrusion into health care resonates with opponents.
---
Our most popular topics on Managedcaremag.com
---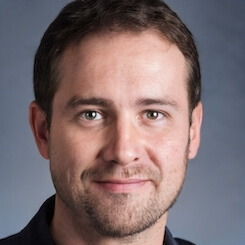 Paul Lendner ist ein praktizierender Experte im Bereich Gesundheit, Medizin und Fitness. Er schreibt bereits seit über 5 Jahren für das Managed Care Mag. Mit seinen Artikeln, die einen einzigartigen Expertenstatus nachweisen, liefert er unseren Lesern nicht nur Mehrwert, sondern auch Hilfestellung bei ihren Problemen.