Sales hit the billion-dollar mark as pharmaceutical companies have used the Orphan Drug Act to their advantage. Insurers are beginning to push back.
In November 2010, David Mitchell was diagnosed with multiple myeloma. At the time, he thought the relatively rare bone marrow cancer—about 30,000 cases are diagnosed each year—would be the proverbial death sentence.
Things did not work out that way—thankfully. Last month, Mitchell celebrated his 67th birthday with a dream-come-true Grand Canyon rafting trip with his son.
And a big reason why the retired health care communications expert is still very much alive is Celgene's Revlimid, a thalidomide analogue, which the FDA approved and designated as an orphan drug for treatment of multiple myeloma in 2001.
Now Mitchell is on another orphan drug, Takeda Oncology's Velcade, which he takes in combination with Darzalex, a non-orphan drug marketed by Janssen. The retail price (as shown in his insurer's explanation of benefits) for the combination, which is infused over 4.5 hours, is $20,000 per treatment, Mitchell says. He expects to have 22 treatments over 12 months. Do the math. If his insurers—Medicare Part B and UnitedHealthcare—pay the amount in the explanation of benefits, they'll shell out $440,000 for his treatment.
Even nowadays, when six-figure drug prices fail to impress, Mitchell's treatment rates as expensive.
But Mitchell is not complaining about his personal costs for the two orphan drugs he's taken—or about Darzalex, for that matter. He was fortunate to have good employer coverage and now, in retirement, he can afford a Medicare supplemental policy that limits his financial exposure. His out-of-pocket expenses for Revlimid were about $3,250 per year when the dose that he was taking was priced at more than $125,000 per year. Mitchell saw the price of Revlimid shoot up by 34% while he was on the drug and his out-of-pocket mushroomed by almost 600%.
Still, Mitchell recognizes that it's no small thing that he has had access to lifesaving drugs that weren't available just a few years ago.
"I am very, very grateful for those drugs to treat multiple myeloma," says Mitchell, a resident of Potomac, Md., and founder of a new group called Patients for Affordable Drugs that bills itself as the only patient organization free of pharmaceutical company influence that is pushing to lower drug prices. "I want drug companies to be compensated for developing orphan drugs even though these drugs generally are supposed to be used for very small populations. But high drug prices—they are hurting people."
Like many others, Mitchell says drug companies are manipulating the law that created the orphan drug status. He mentions the "salami slicing" strategies—companies dividing diseases into smaller and smaller categories based on genetic and biomarker differences so their products can achieve the coveted orphan drug status.
"This gaming of the system to cut and recut for different orphan diseases means they get to use the same drug for multiple orphan drug designations," says Mitchell. "That needs to stop."
Busy orphanage
The Orphan Drug Act (ODA) was designed to remedy the economics of developing drugs for unusual diseases. Development costs are high and with a relatively small number of affected people, there is little chance of sales yielding a profit. So in exchange for developing a drug with a market of fewer than 200,000 Americans, a drug company gets as many as four years' worth of subsidies totaling as much as $500,000 annually, tax credits, waived FDA application fees that can total $2 million, and seven years of rights to market the drug exclusively.
Increasing value of orphan drugs
Average expected lifetime revenue from orphan drugs vs. non-orphan drugs, adjusted for inflation, 2000 vs. 2010
US $millions
Source: Meekings et al., Drug Discovery Today, July 17, 2012
Painting with a broad brush, the law has worked. Since 1983 when President Reagan signed the law, more than 200 drug makers have introduced some 450 orphan drugs. EvaluatePharma's 2017 report on orphan drugs predicts that annual worldwide sales will climb by 11% annually, to $209 billion, in the next five years and grow about twice as fast as prescription drug sales overall.
Orphan approvals by year
The Orphan Drug Act of 1983 helps drug companies turn a profit, but gives insurers and other payers headaches. The past decade has been a bonanza for first-time orphan drugs, with approvals more than doubling. In 2015, there was a record 37 of them. Drug companies often receive secondary orphan approvals to treat other diseases, or just subcategories of the original diseases. The perennial question: How to pay for them?
Source: FDA's Orphan Drug Database
That's great news if you are a drug developer or pharma company. But payers, providers, patients, and academics say the Orphan Drug Act is pouring gasoline on the fire of escalating drug costs.
Some commentators have said the trouble starts with the law's prevalence-based definition of a rare disease as a condition that affects fewer than 200,000 individuals. Because drug companies can now price orphan drugs at between $100,000 to $200,000 per patient per year, they need only 5,000 to 10,000 patients to hit the blockbuster mark of $1 billion in annual sales.
Top 10 best selling orphan drugs in 2016, US sales
Rank
Product
Generic name
Company
US sales ($m) 2016
Revenues per patient 2016
No. of patients 2016
1
Revlimid
lenalidomide
Celgene
4,417
113,887
38,301
2
Rituxan
rituximab
Genentech and Biogen
3,970
61,009
65,286
3
Copaxone
glatiramer acetate
Teva
3,257
56,427
57,728
4
Opdivo
nivolumab
Bristol-Myers Squibb
2,664
43,083
60,579
5
Avonex
interferon beta-1a
Biogen
1,675
71,752
23,425
6
Imbruvica
ibrutinib
AbbVie and Janssen
1,580
126,040
12,775
7
Sensipar
cinacalcet hydrochloride
Amgen
1,240
6,196
198,130
8
Gleevec
imatinib mesylate
Novartis
1,214
110,202
10,486
9
Velcade
bortezomib
Takeda
1,133
55,691
20,353
10
Xyrem
sodium oxybate
Jazz Pharmaceuticals
1,114
73,899
15,074

Source: EvaluatePharma, February 2017
But there's also plenty of evidence and attendant criticism that the law's intended purpose of encouraging the development of drugs for rare diseases has been undermined in various ways.
In January, Kaiser Health News published the results of a six-month investigation of the law and how it has been applied. "While the companies are not breaking the law," the health news service concluded, "they are using the 1983 Orphan Drug Act to secure lucrative incentives and gain monopoly control of rare disease markets where drugs often command astronomical price tags." The Kaiser news service—which is independent of the Kaiser Family Foundation and not affiliated with Kaiser Permanente health plan—found that drug companies had gotten orphan status for more than 70 drugs that the FDA had initially approved for mass market use, including Crestor, Abilify, and Humira.
After the Kaiser series ran, Sen. Chuck Grassley, an Iowa Republican, announced that he was considering how the law could be revised. In March, the Government Accountability Office said it would begin to investigate the orphan drug approval process, although that review won't start until later this year.
Rescind exclusivity
One way to minimize the ability of drug makers to use the orphan drug rules to their advantage would be to make market exclusivity flexible, says Dyfrig A. Hughes, a professor of pharmacoeconomics and co-director of the Centre for Health Economics and Medicines at Bangor University in Wales. In an article published last year in PLoS ONE, Hughes and Jannine Poletti-Hughes, a lecturer at the University of Liverpool, showed that publicly traded pharmaceutical companies in the United States and Europe that had orphan drugs among their products had higher market values and greater profits than companies not producing treatments for rare diseases.
Instead of an automatic seven years of market exclusivity, Hughes suggests the companies be required to make the business case for patent protection and leave it open for inspection every year. Regulators could decide that a product would be sufficiently profitable within three years or five years or so. On the other hand, if a company making an orphan drug failed to turn a profit after an initial few years, it could present new evidence in a request for additional years of patent protection.
There's no reason the FDA couldn't withdraw an orphan designation if a company adds individuals to its original group of patients that push the number benefiting from the orphan drug above 200,000 patients, he argues.
"Why shouldn't the period of exclusivity be terminated if the market is no longer small?" Hughes asks. It's not unusual for "orphan markets" to get quite large because drug companies add indications, some of which could be for common diseases, he says. In such cases, the FDA might rescind or modify orphan status.
This is not an unfamiliar idea. The House and Senate passed legislation that would have ended market exclusivity once a drug was used by more than 200,000 people in 1990 but President George H.W. Bush vetoed it.
Hughes and other experts say slicing diseases into smaller and smaller categories means Congress, the FDA—or perhaps both—need to act soon to reform the ODA. Oncology is especially fertile territory. The 1983 law is no longer sustainable, Hughes argues, because the growing sophistication of genetic tests of tumor cells and the increasing specificity of some medications mean almost any cancer drug can be maneuvered into the orphan drug category.
Researchers in the United States make similar arguments. In an article published last year in the American Journal of Clinical Oncology, Michael Makary, MD, a professor at Johns Hopkins, and his colleagues discussed how Herceptin, originally approved as a breast cancer drug, has gained orphan designation for pancreatic and gastric cancers because those cancers can now also be classified as HER2-positive and HER2-negative.
"Every medication can be an orphan"
Makary and his coauthors note that one solution to this version of salami slicing would be to test and approve cancer drugs based on the molecular profile of the cancer, not the organ of origin. So, for example, drugs active against HER2-positive cancers would be approved for all HER2-positive cancers and not for HER2-positive breast cancer, HER2-positive gastric cancer, and so on. "The current system of classifying by both organ of origin and molecular identity is creating a situation wherein almost every medication can be an orphan," they wrote.
Pricing, profit, and the possibility of a blockbuster therapy are among the reasons the orphan drug market has become so attractive for the nation's largest pharmaceutical companies, notes Enrique Seoane Vazquez, an associate professor and director of the International Center for Pharmaceutical Economics and Policy at the Massachusetts College of Pharmacy and Health Sciences. Seoane Vazquez is one of the authors of an article published earlier this year in the Orphanet Journal of Rare Diseases on how to reconcile economic incentives and meet patients' needs. When the orphan drug legislation was passed, small pharmaceutical companies and universities were developing medications for rare diseases, Seoane Vazquez says. "Right now, all the largest pharmaceutical companies are involved in the research and development of orphan drugs."
Along with the change from small companies to larger ones, orphan drugs have become a major cost concern for affected patients, in part because of the advent of so many high-deductible health plans.
For these and other reasons, the orphan drug market needs more scrutiny from regulators and those with the power of the purse in American health, meaning private and public payers, says Steven Joffe, MD, an associate professor at the University of Pennsylvania Perelman School of Medicine and coauthor of an article published earlier this year on the biomarker-defined subsets of diseases.
Joffe and colleagues found that 16% of the orphan drugs approved from 2009 to 2015 were for subsets of common diseases defined by biomarkers. Given that the Orphan Drug Act was supposed to incentivize the development of drugs for low-prevalence conditions, the spirit of the law is not quite being followed if orphan drugs are being used by large numbers of patients because the drugs have multiple indications or are being used off-label, says Joffe.
Pushback from insurers
Insurers are beginning to push back some—not a lot, but some—on paying for orphan drugs with big price tags. In May, Harvard Pilgrim Health Care signed a contract with Amgen for its PCSK9 inhibitor, an LDL cholesterol lowering drug called Repatha. Under this contract Amgen will pay HPHC and its members a full refund if a member requires hospitalization for a heart attack or stroke after taking Repatha for at least six months and achieving an appropriate level of compliance. Designated an orphan drug in 2013, Repatha has market-exclusivity until 2022.
Last year, Anthem said that it would not cover Exondys 51, the controversial drug for Duchenne muscular dystrophy priced at $300,000 per patient per year. Despite FDA approval, Anthem said Exondys 51 was investigational and not medically necessary.
FiercePharma reported that UnitedHealthcare would cover the drug, while Aetna and Express Scripts would review the clinical data before deciding on coverage.
Payers also are pushing back on Spinraza, the new orphan drug for spinal muscular atrophy. After Biogen and Ionis set the price at $625,000 to $750,000 in the first year and $375,000 after that, Anthem said it would restrict coverage to those patients with the most severe form of the disease. Anthem and Humana said they would cover the medication after the first six months only if Biogen and Ionis could prove that patients were responding to treatment positively. UnitedHealthcare said it would cover the drug for patients with spinal muscular atrophy but added seven conditions that patients must meet.
Such scrutiny will be necessary because it's possible to classify so many diseases as rare, Joffe says.
"I don't think we'll get to the point where every person has a unique disease, but we are going to move toward the point where rare diseases are the norm," he comments. In fact, that's the goal of precision medicine. "We want everybody to be part of some small subset that we can target for some rational targeted therapy," he says.
Payment models
So if rare diseases are the new normal, then, asks Joffe, how do health insurers make appropriate coverage decisions? While there are no easy answers to this question, health insurers are tinkering with new forms of payment that could be applied to orphan drugs.
Mark Trusheim, an economist and visiting scientist at the MIT Sloan School of Management, is working with health insurers, regulators, pharmaceutical companies, academics, and patient advocacy groups to develop new financing models particularly for medications, including orphan drugs. Among the ideas under consideration would be a definition of metrics to assess the value of medications for patients whose clinical biomarkers are used to identify therapeutic agents and new pricing models based on these metrics, he said.
Trusheim's group has been working for about a year and hopes to release its recommendations next year. "But we're not ready to state what any of those are yet," he says.
In the meantime, experiments with different payment models and value-based care might tap the brakes on orphan drug costs. For two years, Anthem has paid physicians $350 per patient per month under its Cancer Care Quality Program, according to a recent article in the Milbank Quarterly. The $350 supplements fee-for-service payment for office visits and cost-plus payment for office-administered drugs, and is designed to get doctors to follow Anthem's recommendations for drug treatment regimens, except when specific patients need off-pathway treatment, wrote James Robinson, the author of the Milbank Quarterly article. The monthly payment for each Anthem patient in chemotherapy serves as an incentive for physicians to submit clinical data and adopt Anthem-approved drug pathways. In return, Anthem asks physicians to enter clinical data not usually available from claims, including biomarker test results, tumor type, and disease stage. Anthem intends to use the data to develop risk-adjusted quality metrics for payment.
The program is not being used for patients with orphan diseases specifically, because there's usually just one medication per orphan-drug indication, Robinson said in an email to Managed Care.
What would carry over, however, is some form of hybrid payment method that combines fee-for-service payment for office visits with a monthly or every-six-months payment per patient as a care management fee, explained Robinson, a health economist at the University of California–Berkeley. "The fee could be 'financed' by limiting the buy-and-bill markup on infused orphan drugs," he noted. Some orphan drugs are not infused, however, meaning physicians get no markup and so the strategy would not work for those medications.
There is also the "soft power" of developing ongoing relationships with providers, usually specialists, who prescribe orphan drugs. "The drug companies have already developed close relationships with these specialists since each one is a major revenue source," Robinson noted. Specialists don't usually welcome insurers and pharmacy benefit managers with open arms, but they may be more receptive because of the number and high prices of orphan drugs and because of the offer of an additional monthly fee.
Robinson would get no argument from Mitchell, a believer in value pricing. "All drugs, including orphan drugs, should be put through a value framework analysis," he suggests. That analysis would include whether the drug is better than existing medications and would adjust for toxicities and development costs. Rather than setting a price at whatever the market can bear, the manufacturer could adopt the recommended value-based price and insurers could waive copayments. "That way," says Mitchell, "patients and insurers are rewarded with a reasonable price, and some of the savings go toward payment relief."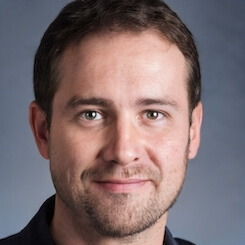 Paul Lendner ist ein praktizierender Experte im Bereich Gesundheit, Medizin und Fitness. Er schreibt bereits seit über 5 Jahren für das Managed Care Mag. Mit seinen Artikeln, die einen einzigartigen Expertenstatus nachweisen, liefert er unseren Lesern nicht nur Mehrwert, sondern auch Hilfestellung bei ihren Problemen.