Conservatives say Tennessee's experience shows the ACA's fatal weaknesses. But one expert believes that, properly nurtured, the state's individual market could thrive.
Tennessee's ailing individual insurance market got good news in May, but you couldn't call it a clean bill of health.
After several insurers exited, it had looked for a while as if 16 eastern counties around Knoxville would have no ACA coverage option at all on the state's federally run exchange for 2018. Then, in early May, Tennessee Blue Cross Blue Shield's president and CEO, J.D. Hickey, wrote the state insurance commissioner saying it was willing to offer a plan there—but with qualifiers aplenty. Having lost more than $400 million on the business over three years, he said, the company would have to raise rates to price in downside risks—"even at the prospect of a higher-than-average margin for the short term." He said the Tennessee Blues reserved the right not to sign its qualified health plan agreement at the September 2017 deadline if "post-bid" changes further destabilized the market. Although the Blues' financial performance had improved, he added, the return to Knoxville didn't mean all was well.
"This is in no way a political decision," wrote Hickey. "Nor is it a reflection of our perspective on the stability of the individual marketplace overall."
Politics does matter. If Tennessee weren't so red, its own former Senator Al Gore might have snagged its 11 electoral votes in 2000, votes that would have given him the White House. But shades of red vary. Republicans Gov. Bill Haslam and Sens. Lamar Alexander and Bob Corker are seen as fairly moderate—not so the state legislature, which in 2015 rejected Insure Tennessee, a plan backed by Haslam that would have expanded Medicaid.
Nationally, those who say the ACA is collapsing often point to Tennessee as evidence. And Gov. Haslam has called it "ground zero" for plans pulling out of the ACA marketplaces:
In October 2015, Community Health Alliance, like many of the ACA-created co-op plans, folded.
UnitedHealthcare left the individual market in Tennessee at the end of 2016.
Also at 2016's close, Tennessee Blues withdrew from the state's big metropolitan areas—Memphis, Nashville, and Knoxville—while continuing to offer coverage in rural areas of the state.
Humana, which offers exchange plans in 11 states this year, has announced that for next year it will no longer provide individual-market plans at all. The company reportedly insures some 40,000 Knoxville-area residents. (Cigna still serves two of the three big cities, but not Knoxville.)
Still, ideology isn't everything. "The state has a history of being very pragmatic about things," says John Graves, assistant professor of health policy and medicine at the Vanderbilt University School of Medicine in Nashville. By and large, he says, that has been its approach to health insurance. He believes a combination of factors produced Tennessee's current problems. Many of these factors didn't arise from deliberate obstruction of the ACA by its foes, and in one that did, the shiv was inserted in Washington, not Nashville.
Unhealthy folks
Between Graceland and Lookout Mountain there are a lot of struggling Tennesseans. The state's median household income ranks 43rd in the nation. Still, the state's economy has been perking up. A booming health care industry has helped make Nashville one of the nation's fastest-growing metro areas. This January, the University of Tennessee's Boyd Center for Business and Economic Research projected that the unemployment rate would remain below 5% through 2018, with baby boomer retirements helping to fuel a tightening labor market. But the health of its residents remains a challenge. For example, Tennessee seniors placed 44th in this year's rankings from the American Public Health Association and the United Health Foundation, based on a mix of socioeconomic determinants and health status stats. And the Commonwealth Fund's 2017 scorecard puts the state at 43rd in "adults who went without care because of cost in the past year." (It does better with kids.)
A combination of factors produced Tennessee's current problems, not just deliberate obstruction of the ACA, says John Graves of Vanderbilt University School of Medicine.
As for the state's recent insurance history, it's been a bit quirky. Blue Cross Blue Shield once dominated the employer-paid group insurance market, says Graves, "but that isn't really the case today." The individual-market ACA plans debuted in 2014 with some of the nation's lowest premiums. One reason, Graves believes, may have been deliberate loss-leader pricing to attract enrollees in the confidence that "people are inertial in terms of their health insurance—they don't want to change all the time."
If that was indeed a factor, Tennessee insurers were like a prison inmate who aims an axe at his little toe to get off work detail and ends up slicing off a leg. "They missed by so much that they lost a ton of money," says Graves. "There's only so many years of that you can handle before it's no longer a viable business for you."
Kevin Walters, the spokesman for the state's Department of Commerce and Insurance, noted that "unfortunately, the Tennessee population is not among the healthiest." That factor, he contends, "compounded with policies that required benefits that more closely matched robust small-group plans than available individual market plans led to significant rate increases."
The difficulties weren't all local in the making by any means. Walters stresses that the departure decisions of UnitedHealthcare and Humana were "made on the national level and were not Tennessee-specific." Indeed, says Graves, three temporary ACA provisions intended to stabilize premiums and protect insurers against adverse selection in the early going—national factors all—didn't work in the state as ACA backers had hoped:
A partial reinsurance program had limited effect because it kicked in at a relatively high threshold (for 2014 and 2015 it was $45,000), covered just 50% of claims (starting in 2015), and ended once claims reached $250,000.
A risk adjustment fund, intended to be revenue-neutral at the state level, was meant to compensate plans that drew sicker-than-average enrollees from payments by plans with a healthier selection. "In Tennessee," says Graves, "everybody got sicker-than-expected folks, and the risk-adjustment program was not designed to mitigate systematic mispricing like that."
The risk corridor program that was underfunded. Critics called risk corridors an insurers' bailout, and in 2015, Republican Sen. Marco Rubio of Florida got legislation passed forbidding the use of federal funds to make up for any shortfall.
"Tennessee's position was is in some ways unique given all of these factors working in concert, contributing to heavy insurer losses with very few stabilization funds flowing in," says Graves. "But generally speaking, these are factors that could affect any state."
Playing by different rules
But there is one factor that is particular to Tennessee. Since 1948, the Tennessee Farm Bureau, an almost century-old state farmers' group that is the nation's largest of its kind, has been permitted as a "not-for-profit membership services organization" to offer medically underwritten plans that state law doesn't officially consider health insurance. These plans risk-rate consumers and can reject them for potentially costly pre-existing conditions. People who choose them are noncompliant with the ACA's individual mandate and thus must pay a penalty, but the plans are so cheap they can still be net money-savers.
Kevin Lucia and Sabrina Corlette of the Center on Health Insurance Reforms at Georgetown University's Health Policy Institute wrote in an April blog that "state policymakers could have, but did not" require those Farm Bureau plans to "live by the same rules as other insurers in the state."
Farm Bureau plans have shown rapid growth in the years since the ACA's enactment, with an estimated 73,000 Tennesseans now signed up. One needn't be an insurance nerd to grasp the likely effect on the exchange's market selection caused by cheaper competitors with special access to an elevated section of the playing field.
"It's impossible to say for certain," wrote Lucia and Corlette, "whether, by siphoning healthy enrollees away from the ACA's marketplace, the Tennessee Farm Bureau plans have contributed to the poor risk score of Tennessee's marketplace and the financial struggles of insurers selling ACA-compliant plans." But the analysts didn't exclude the possibility that having those missing 73,000 people on board might "improve the overall balance of healthy and sick." According to healthinsurance.org, 234,125 people signed up for individual insurance on Tennessee's exchange for 2017, almost 13% fewer than last year.
Looking back, Graves believes part of Tennessee's problem was passivity. "The state could have been more active in seeking out insurers and making sure they were setting rates appropriately," he says. "The moment we went federal"—that is, the moment when early efforts to set up a state-run exchange were abandoned in favor of one run by Uncle Sam—"we took more of a passive approach."
Walters is less inclined to fault Nashville. "Blaming the Farm Bureau in Tennessee for marketplace conditions that are not unique to Tennessee does not seem entirely appropriate," he says. "The Tennessee ACA experience has seen fewer carriers, narrower networks, and higher-priced premiums. This is a result shared by many other states."
Make it like Medicaid
So what other national lessons can be learned from Tennessee's experience? "The approach that seems to have worked here," says Graves, "is handling the exchange population much as you would a Medicaid managed care population rather than an employer plan in terms of structuring networks." He points out that the state was one of the first to embrace Medicaid managed care, and the state's program, TennCare, has been "pretty forward thinking in its approach—right now they are in the midst of a massive demonstration project on bundled payment." He says exchange plans might thrive by emulating TennCare's emphasis on narrower provider networks, along with making sure there are enough behavioral health specialists—and other details his team at Vanderbilt is still in the process of pinning down.
Graves still sees hope for the individual market. "The fact that an insurer came back into the market—and that many other markets have actually seen net inflows of insurers—suggests that these marketplaces can work," he says. "But it's going to take active management across multiple levels—federal, state, all the way down to the issuer."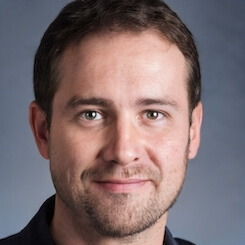 Paul Lendner ist ein praktizierender Experte im Bereich Gesundheit, Medizin und Fitness. Er schreibt bereits seit über 5 Jahren für das Managed Care Mag. Mit seinen Artikeln, die einen einzigartigen Expertenstatus nachweisen, liefert er unseren Lesern nicht nur Mehrwert, sondern auch Hilfestellung bei ihren Problemen.