Whatever happens to the ACA, says this upbeat doctor-policymaker-entrepreneur, it was only the beginning of health care's transformation. But will this version of better health care mean pink slips?
New health care ventures to spend money on? That would seem the last thing the U.S. economy needs. We're far and away the world's champion health care spender already, burning up the green stuff to the tune of roughly $3.5 trillion a year, according to a Plunkett Research estimate. But to Bob Kocher, MD, that's exactly why a venture capital firm is the place to be.
Trained as an internist, Kocher, 46, helped Obama's team write the ACA and also worked on Michelle Obama's "Let's Move" childhood obesity initiative. Then he joined the Palo Alto venture capital firm Venrock as a partner to help nurture new businesses in health care information technology and services. Venrock began as a Rockefeller family operation, helping to finance Eastern Airlines and McDonnell Aircraft; after its formal launch in 1969, it hit a homer by funding a company called Intel.
"Bob is probably the most influential person in Silicon Valley when it comes to health care investments," says Robert Wachter, MD, chair of the Department of Medicine at the University of California–San Francisco and author of the 2015 book The Digital Doctor. Conceding that "business-type thinking" in health care can be "a double-edged sword," Wachter adds: "You want the entities that are given capital to try to make health care better to be led by clinicians who understand the needs of patients and care deeply about patients. I think Bob does."
Where some these days see a federal policy train wreck, Kocher sees opportunity. "Health care now costs $15,000 per year for a family," he says. "People can't afford it. And no amount of government subsidies can overcome that gap. That poses a great opportunity to redesign health care—and a great entrepreneurial challenge."
If Kocher's no Pollyanna (he did confess to an interviewer last fall his worry that the GOP would act too hastily, with unforeseen consequences), he's no Cassandra either. He's pleased, he says, that both parties endorse a shift from fee-for-service to value-based care, with providers rewarded for quality, not volume. He believes any successful Republican legislation will keep much of the ACA architecture in place—though he acknowledges that continuing uncertainty about the individual market may chill new investment in that area for a while.
If "venture capitalists are on a mission to heal the ailing U.S. health care system," as the website TechCrunch has declared, Kocher has the appropriate missionary zeal. Venture capital investment "increases the speed of learning for everyone involved in health care," he contends, "and when startups gain traction, they are emulated by incumbents and help health care get better faster." For example, he says, the employee health benefits platform, Castlight Health, which Venrock has funded in part, has helped make cost and quality data more available; the telehealth vendor Teladoc has opened access to care without the hassle of an office visit; and Oscar Health, a tech-focused health-insurance startup in New York City has made payers care more about the member experience (Josh Kushner, Jared's brother, is the cofounder of Oscar).
In addition to Castlight, recipients of Venrock funding in health care have included Doctor on Demand, which offers physician consults via video; Virta Health, which helps people with diabetes control their diet and weight; and the former Sirna Therapeutics, a biotech firm that according to the New York Times had market capitalization of $6 million when Venrock bought it in 2003—then, a little over three years later, was sold to Merck for $1.1 billion.
"Since the ACA, $10 billion of new money has gone into health care services," says Kocher. "It's created about 500 new companies. Sure, they're not all going to work. But they wouldn't have happened by themselves."
In economics, of course, good news generally comes with a flip side: Hail low food prices and you know farmers somewhere are hurting. When Kocher and his ilk get through with health care, it may not be quite the job-creating machine many credit with having pulled the country out of the Great Recession.
"Yes, there are super-expensive drugs, but two thirds of that $3.5 trillion annual health care spending is wages," says Kocher. He gives presentations explaining that a $50 Tylenol pill you get in the hospital isn't making the hospital rich; $47 of it goes to salaries. He believes the industry is ripe for the kind of streamlining "disruption" other businesses—financial services, for example—underwent decades ago, in order to make it leaner and more cost-effective, safe, and satisfying to the consumer. Prognosis: pink slips.
Kocher, a graduate of the University of Washington and George Washington University's medical school, recalls his residency at Harvard-affiliated Beth Israel Deaconess Medical Center in Boston and "how hard it was—even in a prestigious place—to have things organized so that the right thing happened naturally." Kocher says that he still thinks about patients every day and that his current entrepreneur role—like his policy work under Obama—is just another way of trying to help them by organizing things.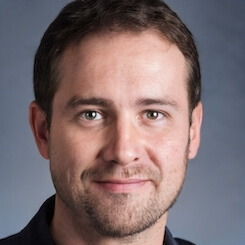 Paul Lendner ist ein praktizierender Experte im Bereich Gesundheit, Medizin und Fitness. Er schreibt bereits seit über 5 Jahren für das Managed Care Mag. Mit seinen Artikeln, die einen einzigartigen Expertenstatus nachweisen, liefert er unseren Lesern nicht nur Mehrwert, sondern auch Hilfestellung bei ihren Problemen.