Bereft of his own connections, President Trump recruited from conservative think tanks to fill health care positions in his administration. Many of them have Koch brother connections, and their agendas often run counter to Trump campaign rhetoric—and his impulses.
Before he joined the Supreme Court in the '70s, Lewis Powell was a corporate lawyer who penned a 6,000-word memo to a U.S. Chamber of Commerce official that would become a fateful document for the conservative movement. Known as the Powell Memo or Manifesto, this memo laid out a blueprint for a think tank community that would spread the conservative doctrine. It eventually gave rise to the Heritage Foundation and a host of other right-wing public policy organizations and has inspired generations of policy wonks determined to advance their small-government, pro-business agenda.
So how's that working out?
Almost two years into the Trump administration, you'd have to say that it has worked out pretty well for the think tanks and advocacy groups on the right. ProPublica reports that 144 Trump appointees were employed at, or otherwise connected to, conservative organizations. At the HHS alone, 13 current and former jobholders came from those ranks, as have a few others holding key health policy positions beyond HHS (see page 20).
Maybe it's because Trump and his team really didn't expect to win the election and were caught flat-footed in trying to fill all the jobs in the administration. Add to that the Trump team didn't have much of a bench from which to draw like-minded talent to begin with, so Heritage and other conservative idea laboratories stepped into the breach. It's a group that includes FDA Commissioner Scott Gottlieb, who'd been a resident fellow at the American Enterprise Institute; Nina Schaefer, who was at Heritage before she served as senior counsel to former HHS chief Tom Price (she has since gone back to Heritage), and CMS Administrator Seema Verma, who months before Trump tapped her to head CMS was selected to participate in the AEI Leadership Network.
Deeds vs. words
Those expats of the conservative idea mills may have more influence over Trump administration health care policy than the president himself. While Trump has kept his promises on trade (scorching NAFTA, backing out of the Trans-Pacific Partnership, imposing tariffs), environmental policy (leaving the Paris Accord, opening more federal lands to energy exploration, relaxing regulations on coal-fired power plants), and, of course, tax cuts, the administration's actions on health care do not fit Candidate Trump's words.
Selling insurance across state lines turned out to be a slogan without a policy, Joseph Antos of AEI says about one of President Trump's unfulfilled promises.
Before he was elected, Trump said he wouldn't touch Medicare or Medicaid and would repeal and replace Obamacare with something akin to universal coverage. "Everybody's got to be covered," he told CBS News back in 2015. Trump also at one time praised Australia's universal coverage system. Now, his administration embraces work requirements for Medicaid and has failed in getting Congress to repeal and replace the ACA.
Another idea that Trump touted on the campaign trail that's gained no traction in his presidency is selling health insurance across state lines. "That's because that was a slogan without a policy," says Joseph Antos, scholar in health care and retirement policy at AEI.
Chaotic transition
After Trump won the election, his transition team was hardly ready for the onslaught of vacancies they would have to fill. In the New York Times Magazine in June, Jonathan Mahler reported on the circumstances that led to the Heritage Foundation filling that void. Trump arrived "with little more than the remnants of a campaign staff." Then, just a month into the process, Trump purged his transition team, led by then-Gov. Chris Christie of New Jersey.
Trump didn't have the political contacts he needed to build a health care team, says Sam Munger of the State Innovation Exchange. He had to work from scratch.
Previous presidents had a talent pool to draw on. Ronald Reagan, Bill Clinton, and George W. Bush were former governors. George H.W. Bush and Barack Obama tapped into the Washington power structure. Obama also drew on remnants of Clinton's appointees. "Unlike someone who had been in office as a governor or as a congress­person, Trump didn't have a really robust team around him," says Sam Munger, director of external affairs for the State Innovation Exchange, an organization that advocates progressive policies on the state legislative level. "He didn't have a staff, he didn't have political contacts that he had worked with."
"Trump was different because he was coming from a different world," says Eagan Kemp of Public Citizen. Trump wound up tapping people with Koch brothers connections.
"Trump was different because he was coming from such a different world," says Eagan Kemp, health care policy advocate at the consumer advocacy organization Public Citizen and former senior policy analyst at the Government Accounting Office. "It seems like the Pence connections were the thing that sort of came to the fore."
The Trump administration's struggles in building out a health policy team may also reflect the political parties themselves, explains Antos. "The single biggest difference between Democrats and Republicans when it comes to health policy is that Democrats have a deeper bench, for a couple of reasons," he says. One, people in academia or the health policy sector tend to have public health backgrounds, "and that's going to be politically probably closer to Democrats than to Republicans," he says. Two, when Hillary Clinton was First Lady and drafting her health legislation, she attracted many health policy wonks to Washington—and they stayed.
'The Koch government'
Kemp also finds an interesting, if not ironic, legacy in a number of these appointments. "Some of the advocacy groups, like Freedom Partners and Concerned Veterans, are all Koch-connected entities, which makes sense given that's where so much of Pence's support had been in the past," Kemp says.
Last year, Public Citizen produced a 34-page report, "The Koch Government." Forty-four Trump administration officials have ties to the Koch brothers and the organizations they support. That list does not include Heritage and AEI that get Koch support but are not dominated by the brothers.
Pence's connections with the Koch brothers have been well documented. Last year the New Yorker's Jane Mayer reported on the connections. When she asked Steven Bannon about a Pence presidency, she quoted him as saying, "I'm concerned he'd be a president that the Kochs would own."
There's no love lost between the Koch brothers and Trump, whose impulses run counter to the Koch vision of limited government. "Why can't Medicare simply cover everybody?" Michael Wolff's book, Fire and Fury, quotes Trump as asking his staffers. Such talk is anathema to the Koch brothers. When asked in 2016 who he would vote for in the upcoming election, Charles Koch told Fortune Magazine, "If I had to vote for cancer or a heart attack, why would I vote for either?" Trump in a July tweet called the Koch brothers "a total joke."
Yet many of his administration's health policy positions hew closer to the Koch agenda than to what Trump said on the campaign trail. Trump's lack of interest in health care or his seat-of-the-pants leadership style—or some combination of both—may have enabled the Koch brothers to hijack his agenda.
"At times [Trump] was saying things that are very off the cuff and not expressing the conservative policy ethos," Kemp says of Trump's remarks on health care. "None of those really became anything more than sound bites because of the backstop"—the people from what Kemp calls "the broader Koch universe" that filled positions in the administration. At HHS, they're the people who have championed association health plans, short-term health plans, and Medicaid work requirements.
At Veterans Affairs, Darin Selnick, a former senior advisor who went on to the White House Domestic Policy Council (a position he left in March), worked at Concerned Veterans for America for four years before he joined the administration in January 2017. CVA, which Public Citizen considers a "Koch-created" organization, has advocated for privatization of some Veterans Affairs health services.
"It was interesting to see different parts of the administration sort of at war with the Kochs, and, of course, that's come up on other issues that Trump has gone back and forth on with the Koch brothers," says Kemp. "But when looking across HHS and even in the relevant folks in the White House, many of them have at least some Koch connection."
Bubbling up from the states
A signature legislative achievement that illustrates how conservative think tanks can advance their agenda is the federal "right-to-try" law that allows terminally ill patients to use experimental drugs. Trump signed the legislation in the spring.
The Goldwater Institute, an advocacy group that seeds conservative ideas in the states, took the lead in pushing a right-to-try bill through Congress. After a critical number of states (39 in this case) adopted right-to-try laws, only to have their implementation blocked by FDA regulations, Goldwater took the idea to Congress. To illustrate the diversity of viewpoints even among conservatives, the FDA's Gottlieb expressed misgivings about the legislation.
Thanks to conservative organizations, GOP-­dominated state governments can also influence federal rulemaking that affects health care. "States are asking for similar sorts of waivers from minimum coverage requirements under the ACA," says Munger of the State Innovation Exchange. "HHS and CMS had telegraphed that they are going to grant those waivers, and by and large they have." States, he says, are learning from each other. "[But] I have zero doubt that a fair amount of that is coming from folks like Goldwater, certainly folks like ALEC as well." ALEC is the American Legislative Exchange Council, a membership organization of state legislators that advances conservative principles.
At the ALEC conference over the summer, HHS Secretary Alex Azar laid out the overall goals for HHS, which are aligned with those that conservative think tanks have promoted. Azar mentioned Medicaid work requirements, short-term insurance plans, and association health plans, but he also alluded to a bigger prize.
"Completely undoing the damage of Obamacare will require Congress to repeal and replace the law itself," Azar said. "But until that happens, this administration remains committed to repealing and replacing the ideology that underlies it: undoing the unnecessary restrictions on consumer choice and replacing them with free-market solutions that really work."
And therein lies a key split among those working in the laboratories of conservative ideology.
When it comes to attacking Obamacare, conservative think tanks are espousing two schools of thought: repeal and replace; and just repeal. Leading the repeal-and-replace movement is the Health Policy Consensus Group. On the repeal-only side are the Koch brothers.
The leaders of the Health Policy Consensus Group reads like a who's who of conservative thinkers and organizations. Besides former Pennsylvania Sen. Rick Santorum, they include Marie Fishpaw of Heritage, Dan Holler of Heritage Action for America (an offshoot of the Heritage Foundation), Doug Badger of the Galen Institute and Heritage, and Yuval Levin of the Ethics and Public Policy Center. The group's proposal would replace the Obamacare subsidies with state block grants, allow those covered by Medicaid to purchase private insurance instead, and expand access to health savings accounts.
The Kochs, however, are not so hung up on the replacement aspect of ACA repeal and replace. "They really just wanted the repeal," Kemp says. "They were concerned that the replace part would mean that some parts of the law were kept intact and that the government would still be spending money that they felt was unnecessary." Last year as the GOP's Obamacare replacement, the American Health Care Act, queued up for a vote, the Koch-affiliated Americans for Prosperity savaged it. In its "The Koch Government" report, Public Citizen notes that the Kochs may ultimately be responsible for the failure to repeal the ACA because of their opposition to the proposed replacement.
Reaching out
Sending people to work in the administration is not the only way that organizations across the political spectrum can influence policy making, as Antos at AEI points out. "It's one thing to work in an administration; it's another thing to talk to people in an administration," he says. "All of us get phone calls. Sometimes it's basically just to try to soften up somebody who might be a critic on a policy. Every administration does that."
The motives for such contacts can vary, though. "Sometimes," Antos says, "it's an honest question of, 'What do you think we ought to do?' Sometimes it is to demonstrate that the administration reached out to people who were thought to be conservative, no matter what the policy was."
Justice Powell must be resting well in his grave.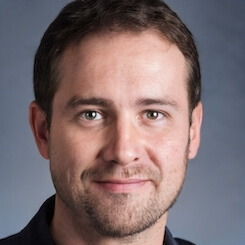 Paul Lendner ist ein praktizierender Experte im Bereich Gesundheit, Medizin und Fitness. Er schreibt bereits seit über 5 Jahren für das Managed Care Mag. Mit seinen Artikeln, die einen einzigartigen Expertenstatus nachweisen, liefert er unseren Lesern nicht nur Mehrwert, sondern auch Hilfestellung bei ihren Problemen.