CMS has broadened the services that Medicare Advantage plans can provide—services that may reduce expensive treatments and injuries. Insurers continue to see the market as a business opportunity. Critics see a slow-motion privatization of Medicare.
The feds have a bullish 2019 forecast for Medicare Advantage (MA), which puts private health plans in charge of managing the seniors' health insurance program for enrollees who choose it. In September, CMS estimated that the new year will bring a 6% decline in the average monthly premium—to $28 from this year's $29.81, with 46% of plan members enjoying a zero premium (that is, no charge on top of the standard Medicare charge). The number of MA plans available across the country will increase to 2,734, according to the Kaiser Family Foundation. CMS says that enrollment will shoot up 11.5% from this year's 20.2 million to 22.6 million. By CMS's reckoning, that means a record 36% of Medicare beneficiaries will be covered by an MA plan next year.
Experts agree that MA will keep growing—never mind that privately managed Medicare has been a graveyard for prophecies. Long hailed as a potential cost cutter, it has yet to conclusively demonstrate overall net savings in delivering care. In this century's first years, MA's predecessor, Medicare+Choice, was projected to grow, but shrank instead. When MA's trend lines bounced back, along came the ACA—which by reducing payments to private health plans, establishing a minimum medical loss ratio, and setting other conditions—was predicted to trigger widespread disenrollment. Wrong again! Boom years ensued.
For 2019 there's something new in the works that may well make MA plans more attractive than ever. In April 2018, CMS announced rules that broaden the definition of the "primarily health-related" benefits insurers are allowed to include in MA policies. While many plans already offer gym memberships, dental cleanings, hearing aids, and eyeglasses, they may now add things like adult day care, rides to appointments, home aides to help with daily activities, home-based palliative care, therapeutic massage, and even home safety features such as ramps for wheelchairs and air conditioners for asthmatics.
"Beneficiaries will have more supplemental benefits, making it easier for them to lead healthier, more independent lives," said CMS Administrator Seema Verma.
New benefits a Trojan horse?
As the New York Times explained this summer, the new rules mean that the government, which has long paid thousands to treat and rehab injuries sustained in bathtub falls, will now also shell out the few bucks required to install a grab bar to prevent those falls. For believers in proactive, cost-effective medicine—or even in simple common sense—what's not to like?
A lot, say critics. They point out that the 2018 rule change also allows MA plans to deviate from the required standard set of benefits, varying them for certain diseases or geographic areas, with hard-to-foresee results. And they worry that adding sweeteners to privately run MA coverage gives it an unfair advantage over traditional Medicare, which doesn't cover the new services. It's no wonder companies are flocking to offer MA options, they say, because MA is a bonanza for plans, who reap—in the words of Don McCanne, MD, senior health policy fellow at Physicians for a National Health Program—"greater reimbursement rates than their costs and what they are statutorily entitled to." The administration's real goal, he believes, is "to move a critical threshold of patients out of traditional Medicare wherein they can begin to sharply reduce federal payments to the traditional program, thus privatizing Medicare."
That grab bar, in other words, may actually be a Trojan horse.
Or maybe not. Laura Skopec, a research associate at the Urban Institute's Health Policy Center, notes that MA plans enjoyed buoyant growth during the Obama years and are chosen by millions of big-city residents who vote blue. "Medicare Advantage has actually been a fairly bipartisan program," she says. "It's not contentious in quite the way the marketplaces are in the individual market."
That said, she and other analysts concede that the playing field between MA and standard Medicare isn't yet completely level.
Drafters of the ACA targeted MA plans for payment cuts because research showed that enrollees in those private plans cost the government 114% of what their counterparts in traditional Medicare cost. But a December 2017 Commonwealth Fund study by Yash Patel and Stuart Guterman showed that by 2017 that 114% had come down to 100%.
Problem solved? Not quite. "Payment neutrality has not yet been achieved," the authors explained, finding that plans still got a bonus of 2% to 4% in the years 2010 to 2017 because "coding intensity adjustments"—with which CMS holds back some money to compensate for plans' getting rewarded for identifying higher-than-average risk in their patients—did not yet account for the full risk-based extra pay the plans received. In late October, CMS announced a proposed rule that would step up risk adjustment data validation (RADV) audits of MA plans. The motivation for RADV audits is to curb, if not stop, upcoding, and CMS could end up clawing back more payment from some plans. But despite that—and despite the attractiveness of the new year's broader supplemental benefits—MA skeptics and naysayers may have a point.
Skopec is the co-author—with Guterman and Stephen Zuckerman—of another December 2017 Commonwealth Fund report that found that the "benchmark-and-bidding" system by which payments to MA plans are determined may need to change if the plans are ever to truly minimize cost. She notes that there are some local markets in which MA penetration may hit a ceiling, as there will always be Medicare enrollees who decline to accept a limited provider network even to gain extra benefits. But places where MA does reach or exceed 50% of the Medicare market—perhaps in the coming year—deserve a careful look, she believes. MA payment is keyed to traditional Medicare—what happens when the norm becomes the minority?
Skopec foresees no big legislative changes for Medicare in 2019, but expects a watchful eye on spending to continue. She says health plans should "keep trying to improve the efficiency of their Medicare Advantage plans so that they can continue offering those supplemental benefits even as payment rates go down.
"I'm very curious to see how these new benefits will pan out," Skopec adds. "Will they be targeted appropriately to actually improve outcomes for enrollees in Medicare Advantage plans?"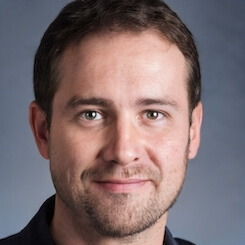 Paul Lendner ist ein praktizierender Experte im Bereich Gesundheit, Medizin und Fitness. Er schreibt bereits seit über 5 Jahren für das Managed Care Mag. Mit seinen Artikeln, die einen einzigartigen Expertenstatus nachweisen, liefert er unseren Lesern nicht nur Mehrwert, sondern auch Hilfestellung bei ihren Problemen.