The direct-acting virals revolutionized the treatment of hepatitis C. They also ushered turbocharged pricing. At least patients—and society—got a major health benefit in return.
It may be time to take a break, for just a moment, from criticizing drug manufacturers for their price gouging and other sins and allow them to take a victory lap for some good work they have done.
In less than four years, the treatment of hepatitis C has gone from failure rates as high as 70% to success rates as high as 99%. A whole new class of medications, direct-acting antivirals (DAAs), have defeated hepatitis C and completely replaced the only available treatment, inept pegylated interferon-alfa plus ribavirin therapy with miracle cures. It's like the glory days of the vaccines that wiped out polio, measles, and chicken pox.
HCV affects 2.7 to 3.9 million people in the U.S., primarily baby boomers who received contaminated blood transfusions or needles or unsafe hemodialysis before the current safety practices were implemented. Now the at-risk populations are intravenous drug users and people with HIV.
As recent as 2014, the standard treatment for HCV was 48 weeks of peginterferon plus ribavirin, a miserable regimen characterized by failure to respond, depression, anemia, and other sickening side effects. Patients who needed treatment the most, those with progressing liver failure, were the most likely to fail treatment.
Successive waves of increasingly elegant direct-acting antivirals have transformed treatment. The first generation appeared in 2011 when Merck and Vertex Pharmaceuticals (in partnership with Janssen) debuted Victrelis (boceprevir) and Incivek (telaprevir). This generation also includes the 2013 direct-acting antivirals, Olysio (simeprevir) from Janssen and Sovaldi (sofosbuvir) from Gilead. They are oral single agent protease or polymerase inhibitors that tipped outcomes in favor of patients. Olysio and Sovaldi drove the sustained viral response—no detectable virus after 12 weeks of therapy—to 80% and 90% of patients, respectively. These two medications also cut treatment down to 12 weeks for most patients. However, the drawback for all four of the first-generation direct-acting antivirals was that they still required most patients to be treated with interferon and ribavirin.
Hail Harvoni
Harvoni from Gilead, approved in October 2014, is the true landmark HCV medication and the first of the second-generation products. It combines a polymerase inhibitor with a protease inhibitor, a combination that ushered in complete freedom from interferon injections. In its clinical trials, its sustained viral response was 94% of patients.
Harvoni particularly was instrumental in the demise of the very first DAAs. Incivek was pulled from the market in October 2014 and Victrellis shortly thereafter.
In August 2015, the American Association for the Study of Liver Disease and the Infectious Diseases Society of America issued clinical guidelines for hepatitis C that validated what was taking place in clinician's offices—nasty pegylated interferon was disappearing. In those guidelines, all of the recommended treatments for healthier patients were direct-acting antivirals, and the word "interferon" appeared only twice in passing in the 23-page document.
But the direct-acting antivirals also ushered in an era of high-priced drugs and huge increases in what patients and payers are paying for medications. Sovaldi was dubbed "the $1,000 pill" because of its $84,000 price tag for complete treatment. Gilead launched Harvoni a few months later at a price of $94,500 per treatment.
Despite those prices, the world was ready and willing for Sovaldi and Harvoni. Many clinicians and patients had postponed treatment in anticipation of them, so there was pent-up demand. Gilead's revenues skyrocketed. In 2014, sales of the two drugs totaled $12.4 billion. In 2015, sales increased to $19.2 billion before the tide started to turn. Several additional direct-acting antivirals were approved in 2014 through 2016 including Viekira Pak and Viekira Pak XR from AbbVie, Zepatier from Merck, and Daklinza from Bristol-Myers Squibb. Gilead's revenue from its hepatitis C drugs plummeted to $14.8 billion in 2016 and to $9.1 billion in 2017. Increased competition from the other hepatitis C drugs and a falloff in new starts contributed to the decline.
One more time
Even though a sea change had already occurred, innovation continued. The newest hepatitis C medications, Epclusa and Vosevi from Gilead and Mavyret from AbbVie, mark the third time that this therapy has been reinvented. The innovation this time around is that all three are pangenotypic medications, meaning that they are approved to treat all six genetic variations of the hepatitis C virus. The preceding direct-acting antivirals were approved for only some of the variations, and genetic testing was required to help determine the proper choice of therapy.
Epclusa was approved in June 2016 and Vosevi in July 2017. Both are from Gilead, giving it four hepatitis C medications. Gilead has been successful in creating more effective treatments by mixing and matching from its earlier hepatitis C drugs. Epclusa, for example, takes Sovaldi and combines it with a new active ingredient, velpatasvir, and Vosevi is a combination of Sovaldi, velpatasvir, and a third drug, voxilaprevir.
A month after Vosevi's approval, the FDA approved Mavyret, which has disrupted the hepatitis C market in a couple of ways. Most importantly, it is priced at $26,400 for a complete course of treatment, a fraction of Epclusa's $74,760 price before discounts and rebates. Some reports say Mavyret has already captured a third of the hepatitis C market.
The new era of direct-acting antivirals means patients don't have to suffer through interferon treatment and its bad side effects, says Andrew Muir, MD, chair of the American Association for the Study of Liver Diseases and the Infectious Disease Society of America.
The breakneck pace of change has made it difficult for early hepatitis C leader Janssen to keep up. In September 2017 it announced it was tossing in the towel on further development of hepatitis C treatments and would switch to hepatitis B.
The change in hepatitis C treatment is undeniably phenomenal. "Taking out interferon was a huge deal from a side effect perspective," says Andrew Muir, MD, the gastroenterology chief at Duke, and chair of AASLD's hepatitis C interest group.
Other benefits include having several treatment choices to pick from, he says, in contrast to when the interferon and ribavirin combination was the only option. Patients with hepatitis C tend to have a wide range of liver, renal, and cardiac comorbidities. Many were ineligible for interferon therapy, so they were, in effect, forced to live with hepatitis C. "Now, it is gratifying to be able take it off their plate," Muir says.
Muir adds that another major change in the works focuses on who gets treated. When the protease/polymerase inhibitors first appeared, payers' utilization management practices often tried to limit treatment to individuals with the highest liver fibrosis scores. Gradually though, he says, that has evolved to a point where more payers allow treatment for all stages of hepatitis C. A combination of lower prices, the efficacy of the new drugs, and the goal of preventing costly advanced liver disease is driving the change.
This change, though, did not come easily in Medicaid. From 2014 through 2016, many state Medicaid programs limited treatment to the sickest individuals because of the high cost of the direct-acting antivirals. State officials said their limited budgets made many of the drugs unaffordable. In Washington State, a federal judge ordered access, and CMS also took action to enforce its regulations about the availability of medicines. Muir says that Medicaid programs are expanding access as the costs of hepatitis C drugs come down.
Drug companies may deserve laurels but they can't rest on them. There is still a huge unmet need. An estimated 170 million people worldwide have hepatitis C. It is time for AbbVie and Gilead to seriously consider an additional price break for their products. With that number of people needing treatment for hepatitis C, there's more than enough revenue in their wonderful medicines.
---
Our most popular topics on Managedcaremag.com
---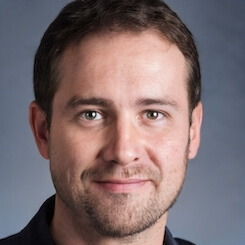 Paul Lendner ist ein praktizierender Experte im Bereich Gesundheit, Medizin und Fitness. Er schreibt bereits seit über 5 Jahren für das Managed Care Mag. Mit seinen Artikeln, die einen einzigartigen Expertenstatus nachweisen, liefert er unseren Lesern nicht nur Mehrwert, sondern auch Hilfestellung bei ihren Problemen.