The industry has been criticized for lack of transparency—and worse. Some see 'a ton of sense' in the proposed mergers with insurers and retailers. Others see a risk of even higher drug prices and a need for oversight.
Three years ago people in health care circles were congratulating Express Scripts for negotiating a significant discount with AbbVie for the company's new high-priced hepatitis C drug.
A month later there was more applause after CVS Caremark, UnitedHealthcare's OptumRx, and Catamaran (later purchased by OptumRx) sealed their own deals with hepatitis C drug manufacturers.
Health care was abuzz about how PBMs had flexed their enrollment muscles to bring drug prices and drugmakers to heel. Some people were ready to proclaim the era of PBM power and influence.
If that era ever was, it was short-lived.
The sound surrounding PBMs these days is grumbling about the industry's lack of transparency and its knotty contract language, secretive pricing schemes, and an inscrutable assortment of rebates, discounts, side deals, and administrative fees. Doctors, employers, state legislatures, even Congress—they are fed up with the industry's business model.
One group not on that list is health insurers—at least some of them. There are mating dances going on that may mean the end of the separate, powerful PBM as we've known it.
In late March, the Wall Street Journal reported that Walmart was in early talks to buy Humana. Humana's PBM is the fourth largest by filled prescriptions, according to the Journal, and the newspaper reported that the two companies already share 5.3 million customers in a co-branded Medicare Part D plan.
A Humana-Walmart merger has the potential to create a new, more transparent PBM, says Linda Cahn of Pharmacy Benefit Consultants.
A few weeks earlier, Cigna had announced its plan to purchase Express Scripts for $52 billion. And a few months before that, in late 2017, CVS Health, which has a PBM unit known as CVS Caremark, announced its intention to buy Aetna for $69 billion.
These deals must pass antitrust muster, but insurer–PBM combinations are nothing new: OptumRx is part of UnitedHealth Group and Prime Therapeutics is the PBM for 22 Blues plans.
A Humana–Walmart merger has the potential to create a new, more transparent PBM, says Linda Cahn, founder of Pharmacy Benefit Consultants in Morristown, N.J. "They like to think outside the box, and have in several instances," she says.
"PBMs can now open up the kimono and show insurers where the profits are," says Tom Borzilleri, the former owner of a small PBM.
Whether the mergers are happening simply because they make good business sense or are the consequence of increasing scrutiny of PBMs is open to debate. Maybe the more important question for employers and consumers is whether these mergers will end the PBM pricing practices that so many find objectionable.
"No, because they are all getting in bed with each other," says Tom Borzilleri, the former owner of Valore Rx, a small PBM that closed in 2014, the same year he formed InteliSys Health, a technology company providing drug transparency aimed at disrupting the PBM industry. "The PBMs can now open up the kimono and show insurers where the profits are. Insurers are the PBM. What they didn't have access to before, they have now."
Kabuki theatrics
For the better part of the year, trade associations for pharma and PBMs have been going at each other, trying to pin the high cost of prescription drugs on each other. The latest salvo was fired in March by the Pharmaceutical Research and Manufacturers of America (PhRMA), the drug company lobby, with ads that chastise insurers and PBMs for not sharing discounts with patients who pay a deductible or co-insurance. "They are lashing out, but I don't think they are fooling any people," Mark Merritt, CEO of the Pharmaceutical Care Management Association (PCMA), which represents PBMs, told the Washington Examiner.
Merritt is stepping down at the end of this year, and some media reports said PCMA members were frustrated that the organization was losing the debate about who is to blame for high drug prices. Meanwhile, the PBM is fending off legal and other challenges. PBM Watch, a website critical of the industry, has counted 19 lawsuits against PBMs, including a $13 billion claim by Anthem against Express Scripts.
Things aren't much rosier on the legislative and regulatory fronts. Several states are mulling legislation that would curb some aspect of the industry's practices. Committees in both the House and Senate have voiced concern over PBM–health insurer consolidation, although legislation introduced by Sen. Ron Wyden, the Oregon Democrat, seems to have stalled.
If PBMs were hoping for cover from the anti­regulation–minded Trump administration, they can forget about it. In a speech in March, HHS Secretary Alex Azar accused PBMs of engaging in a "crooked" scheme to keep the rebates it negotiates with drug companies from patients. A month later FDA Commissioner Scott Gottlieb piled on in remarks made at a meeting of America's Health Insurance Plans (AHIP). To be fair, Gottlieb didn't go after just PBMs; he slammed the entire drug-distribution chain—PBMs, health insurers, and drugmakers—for "the very complexity and opacity" of its pricing schemes. "And so, we continue to see a backlash against these Kabuki drug-pricing constructs—constructs that obscure profit taking across the supply chain that drives up costs, that exposes consumers to high out-of-pocket spending, and that actively discourages competition," Gottlieb told the gathering.
"Letting these PBMs consolidate and basically vertically integrate with insurers is a recipe for disaster," says Ted Okon of the Community Oncology Alliance.
In February, a report by the White House Council of Economic Advisers identified PBM consolidation as a key factor in the increasing costs of prescription drugs. The report noted that the "PBM industry keeps secret manufacturer rebates and the percentage of the rebate passed on to health plans and patients." Because three PBMs control 85% of the market, the report continues, it "allows them to exercise undue market power against manufacturers and against health plans and beneficiaries…."
And yet, the PBM and insurance company mergers may occur. "Consolidation in health care, not just in this space with PBMs, has not created efficiencies and brought down costs," says Ted Okon, executive director of the not-for-profit Community Oncology Alliance. "Consolidation has literally fueled costs higher. We haven't learned that lesson. Letting these PBMs consolidate and basically vertically integrate with insurers is a recipe for disaster."
But maybe there's an upside?
But there are too many variables right now to know if consolidation is going to be a recipe for disaster. A lot will depend on the business model the newly joined companies adopt, says Thomas Carroll.
In his 20-plus years as a Wall Street health care analyst, Carroll was not a fan of PBMs. In his view, the PBM industry created value when it acted as a go-between for the pharmaceutical industry and insurers.
"It whacked prices down and shared some of that savings with the employer or managed care company but kept a lot for itself," says Carroll, now chief operating officer of Emocha Mobile Health, a medication adherence company in Baltimore.
Since then the industry, he says, has been somewhat lucky rather than good. Its biggest four-leaf clover came with the passage of the Medicare Modernization Act of 2003, which created Medicare Part D. A flood of new prescriptions started flowing through the PBMs. A few years later the industry got a volume boost as blockbuster statin drugs shifted to generic. That was followed by expansion of Medicaid under the ACA.
"And now we're at a point where the PBM industry really needs something else to happen," Carroll says.
That "something" appears to be consolidating with health insurers. What's surprising is that Carroll doesn't think that it's necessarily bad for employers and consumers. In fact, he believes PBMs should have been folded into insurance companies from the outset.
"Payers get a lot of value out of controlling the pharmacy because it is such a great predictor of future medical costs," he says.
Carroll says its makes "a ton of sense" for insurers to have complete visibility in order to plan ahead. Having a PBM in-house will allow insurers to have full visibility into pharmacy claims.
Bruce Carver, who spent five years working with PBMs for Blue Cross Blue Shield of Minnesota, agrees that integrating insurers and PBMs has benefits.
"Merging allows them [PBM and insurer] to bring things together and use it to manage a combined benefit in a single offering," says Carver, who now works for MedeAnalytics, a health care analytics company in suburban Dallas. "Chronic conditions are a high cost for a medical and pharmacy benefit. Being able to track if they have the ability to lower costs over the long run will help them address these costs."
The template for operating a PBM within a health insurance company may be UnitedHealthcare and OptumRx. Carroll says that in order to create market share, UnitedHealthcare became more transparent with its employer customers. The company restructured contracts to be less complicated around rebates, discounts, side deals, and administrative fees.
OptumRx's profits suffered at first. But over time the PBM slowly gained traction and grew its market share. Today OptumRx works with hundreds of insurers and drives the most aggregate dollars to the Optum subsidiary, according to Carroll.
So consolidation might mean lower profit margins, observes Carroll, but more transparency to the customer. But neither OptumRx nor Prime Therapeutics open their "kimonos" all the way to clients, according to Cahn. In her experience, she says, both companies still keep secret their drug-by-drug rebate information.
Waving the magic wand
"Payers are going to be looking to make a margin on their business, but it is going to be a lower margin than what the standalone PBM earned over the last decade," counters Carroll. "At the end of the day, there will be a lot more transparency and fewer resources pulled from the system."
And maybe the PBMs do deserve some credit for lowering some drug prices. The hepatitis C drugs are held up as one example. And last month, Sanofi and Regeneron agreed to cut the price of their PCSK9 inhibitor, Praluent (alirocumab), which has had disappointing sales, in exchange for exclusive listing on the Express Scripts' national preferred formulary. Express Scripts said it would pass along the savings to patients.
But remember, the consolidation of PBMs into larger companies was supposed to reduce drug costs overall. Not only did the industry fail to deliver, but costs have spiraled up.
"These corporations do this for a reason, not to have separate businesses that can't talk," Okon says. "They want to be able to coordinate, to create situations where certain drugs are restricted and restrict how patients get them. You don't have to be clairvoyant to predict what is going to happen going forward. We're seeing it right now."
Okon worries that the current group of proposed mergers will be "anti-patient" and drive up costs even more. In fact, it's already happening, he says. Every day stories reach him from cancer patients who can't get certain types of drugs, not just from standalone PBMs but from insurer-owned PBMs.
Borzilleri, the former PBM owner, worries that the mergers potentially will limit patients' options on where they can fill their prescriptions. And with CVS's MinuteClinic health care network already inside its retail stores, it wouldn't be a huge leap for CVS to provide its own doctors.
Okon says he's not a "big regulations" guy. But if he got his hands on the proverbial magic wand, he would create legislation that wouldn't allow the consolidated company contract to include restrictive clauses and would require full disclosure on pricing and related consumer issues. And while he was at it, he'd get rid of direct and indirect remuneration fees and backend rebates."You have to legislate some behavior now because the market has gotten out of control," Okon says. "You want to have a discount, fine. Make it transparent and do it at the point of sale."
Amazon, Walmart to the rescue
Some state legislatures have begun to focus on PBM practices. But they are "nibbling at the edges," in Cahn's view. "None are examining how state governments could create a structure that would impose real price competition for all state-reimbursed drugs. That's what's needed to change the marketplace."
There does seem, however, to be a growing interest on both sides of the congressional aisle to take a harder look at PBM practices and the pending mergers. In February, Sam Baker at Axios noted that if there is one area of agreement among politicians, "it's pharmacy benefit managers. Republicans and Democrats have both expressed concern about three companies controlling more than 75% of the market…." That same month, PBMs were discussed at hearings held by House and Senate committees. At the Senate hearing, senators quizzed nominees to the Federal Trade Commission about whether they would investigate prescription drug pricing and PBM transparency.
The states or federal government could create price competition says Cahn, by renouncing all rebates for their respective employee drug coverage programs— including Medicare, Medicaid, and the Veterans Administration—and require manufacturers to disclose their real "net cost" for drugs. With "net costs" unmasked, doctors and patients could select the lowest-cost drugs in each therapeutic category, she says.
Effective state or federal regulation or legislation would be welcomed and create price competition. But, Cahn says, it's unlikely given the political influence that PBMs and drug manufacturers currently wield in Washington. That, however, could quickly change if an 800-pound gorilla (read: Walmart or Amazon) entered the marketplace and decided to do things differently.
"Amazon or Walmart are positioned to create a new kind of PBM," she says. "They can renounce secret deals and hidden rebates, and demand complete price transparency. It's right up their alley. If either does, we'll have an entirely different marketplace with price competition."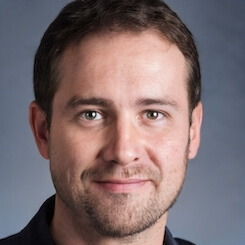 Paul Lendner ist ein praktizierender Experte im Bereich Gesundheit, Medizin und Fitness. Er schreibt bereits seit über 5 Jahren für das Managed Care Mag. Mit seinen Artikeln, die einen einzigartigen Expertenstatus nachweisen, liefert er unseren Lesern nicht nur Mehrwert, sondern auch Hilfestellung bei ihren Problemen.