The FDA has approved four continuous glucose monitors.
The days of painful fingerpricks to measure blood sugar levels with glucometers finally may be over for many patients with diabetes, especially for the 1.2 million Americans with type 1 diabetes but also for at least 1.75 million patients with type 2 diabetes who control their condition by self-injecting insulin several times a day. Instead, these patients can track their glucose levels with continuous glucose monitors.
"The key word in continuous glucose monitoring is continuous," says Elena Toschi, MD, who cares for type 1 patients at the Joslin Diabetes Center in Boston. "Fingersticks give you a point in time every few hours while CGM let's you know your glucose level every five minutes."
Continuous glucose monitors have sensors placed either on the arm or abdomen that read glucose levels in the cellular fluid just under the skin. The sensors, ranging in size from a penny to a stack of two quarters, are held in place with adhesives. A tiny needle built into the sensors is pushed into the skin. The sensors transmit their readings via Bluetooth to sleek handheld receivers resembling smartphones or, in some cases, directly to a smartphone app.
When glucose levels are too high or too low, patients receive notifications so they can take steps, such as adjusting their insulin or, if they are hypoglyemic, boosting their blood sugar levels by drinking some juice or eating a piece of candy.
Sensors are approved to be used for a week to 10 days, depending on the manufacturer. A spokesperson for Medtronic says that sensors wear out because they are continuously exposed to blood and organic matter moving through the body.
Dexcom sets the pace
The FDA has approved four continuous glucose monitors. Two require no fingersticks, and the two others reduce fingersticks from as many as eight to only two a day to calibrate the device. The price and where they are sold varies.
Dexcom in San Diego was first out of the gate. The FDA approved the company's G5 Mobile Continuous Monitoring System in December 2016. Previous continuous glucose monitors complemented rather than replaced fingersticks. Dexcom sells the system through durable medical equipment suppliers, partly because CMS decided such devices would be covered as durable medical equipment.
Dexcom's G5 Mobile Continuous Monitoring System
A spokesperson for Dexcom declined to provide a price for the G5, saying only that insurance typically covers most of the expense and that prices vary by insurance plan. Based on figures from a durable medical equipment supplier in the Mid-South, Managed Care estimates that the G5 costs a total of $4,800 per year, or $960 for those with 20% coinsurance.
Sensors last seven days. Patients still have to stick themselves twice a day to calibrate the devices.
The G5 has a proprietary system that uses a Bluetooth transmitter in the sensor to warn of falling blood sugar levels. It can send a message to apps on the smartphones of patients or their close contacts.
However, CMS, which approved Medicare coverage for the system in 2017, does not put phone-based systems in the durable medical equipment category that triggers coverage. As a result, the G5 systems for Medicare beneficiaries come with transmitters that send messages to special receivers, not smartphones.
The FDA approved a second continuous glucose monitor, the FreeStyle Libre CGM made by Abbott Laboratories, in September 2017, and earlier this year CMS approved Medicare coverage for it. The U.S. version of the Libre does not allow transmission alerts to smartphones. Instead, patients view their glucose levels on a small handheld reader passed over the sensor, which is placed on the upper arm. The Freestyle Libre sensors are engineered to last 10 days. No fingersticks are needed.
Abbott's FreeStyle Libre CGM
An Abbott spokesperson says the Libre system is sold through major pharmacies. The reader has a one-time cost of about $70 and sensors cost about $36. The cost for the year would be about $1,300, or about $260 for those with 20% coinsurance coverage. Exact prices are, of course, going to vary depending on the retailer and a person's insurer.
Medtronic's entrant
Medtronic has had continuous glucose monitor devices linked with its insulin pumps on the market for years. In March 2018, the FDA approved Medtronic's first standalone continuous monitor, Guardian Connect. The system works with sensors worn on the upper arm or abdomen. The sensors last up to seven days. This system predicts where an individual's glucose levels are headed and alerts the person 10 minutes to an hour before a high or low level occurs.
Medtronic's Guardian Connect
Todd Robin, a Medtronic vice president, says Guardian Connect requires two fingersticks per day to calibrate the system. Medtronic is planning to sell Guardian Connect through durable medical equipment suppliers starting this summer, according to Robin. The Guardian Connect has an annual cost of $3,355.50, so cost to the patient, presuming 20% coinsurance, would be about $670. The company will seek approval for Medicare coverage, he says, and expects commercial payers to cover the device for most people with type 1 diabetes and some patients with type 2 diabetes.
The FDA approved Dexcom's G6 model CGM in March 2018. It is an upgrade from the G5 because it requires no fingersticks for calibration and the sensors last 10 days. The G6 can predict both hypoglycemic and hyper­glycemic trends and can be integrated into insulin pumps. Dexcom expects to launch its new product later this year. A company spokesperson says the price hasn't been set.
---
Our most popular topics on Managedcaremag.com
---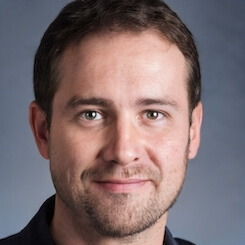 Paul Lendner ist ein praktizierender Experte im Bereich Gesundheit, Medizin und Fitness. Er schreibt bereits seit über 5 Jahren für das Managed Care Mag. Mit seinen Artikeln, die einen einzigartigen Expertenstatus nachweisen, liefert er unseren Lesern nicht nur Mehrwert, sondern auch Hilfestellung bei ihren Problemen.