But physician groups say that nurse practitioners lack the training needed to practice on their own. The NPs and docs are fighting it out in statehouses around the country.
There is a map of Oklahoma color coded by the counties designated as medically underserved. The areas that don't have enough doctors are green and those that do are gray. The map is pretty much all green, with a few gray patches around Oklahoma City and Tulsa. It's a state with wide expanses of flat, grassy landscape dotted with cows and oil rigs but not many people and even fewer doctors. Many parts are so rural they don't even have broadband internet.
Many rural parts of America struggle to get medical residents loaded down with huge student loans to even think about leaving big-city academic medical centers for a small dusty town to care for farmers and ranchers. Most new doctors are being hired by hospitals, and there aren't many hospitals in rural Oklahoma, and certainly not the kind offering big hiring bonuses.
Some people think they have an answer to this intractable problem—let nurse practitioners loose from their traditional role as the second-in-command in a doctor's practice and have them work independently in places that lack an all-around primary care clinician. Nurse practitioners are rapidly being churned out of master's and doctoral programs. The field is attractive to RNs who worked for years in hospitals, gaining patient care experience but little power, and to nursing students who like the idea of running their own practice.
There's only one problem: Doctors hate the idea. They are furiously shooting down efforts in multiple states to change laws so that nurse practitioners can operate without a collaborative agreement with a physician. Twenty-two states and the District of Columbia have approved such laws, and a dozen more are considering them.
In Oklahoma, nurse practitioners have been plugging away for three years to get such a law passed, armed with the argument that it could help to fill the pressing need for providers in the state's vast rural areas. The debate has featured fusillades of opinions—with a few facts thrown in—from both sides. Doctors have alleged that nurse practitioners don't carry malpractice insurance (they do). The nurse practitioners have contended that they are sometimes paying thousands of dollars for meaningless collaborative agreements with doctors who do little to hold up their end of the agreement. The docs countered that it wasn't so.
"There's a huge difference" in how doctors and nurse practitioners are trained, Jean Hausheer, MD, of the Oklahoma State Medical Association, argues.
Ophthalmologist Jean Hausheer, MD, is president of the Oklahoma State Medical Association and states there's "nothing personal" about her organization's staunch opposition to independent nurse practitioners. Her own daughter-in-law is a nurse practitioner, and "half the building" where Hausheer has her practice in a rural area of the state is occupied by nurse practitioners.
"The nurse practitioner association is asking not to have a physician at the helm anymore," Hausheer says of the legislative push. "But there's a huge difference in how we're trained. We've got to be careful [about allowing] a one-to-one substitute for a medical professional." The Oklahoma medical association's argument—which doctors elsewhere use—is that physicians come out of residency with 20,000 hours of patient care experience, compared with about 5,000 hours for nurse practitioners, making physicians categorically superior to nurse practitioners when it comes to diagnosis and complicated cases.
The legislation that would have given nurse practitioners autonomy had some momentum this spring after Oklahoma's lower house approved it and it gained support from the state hospital association and many legislators. But it was stopped dead in its tracks by Sen. Ervin Yen, who is a physician.
"It was a very long journey and was extremely disappointing," says Tony Pratt-Reid, immediate past president of the Association of Oklahoma Nurse Practitioners.
Training undercounted
Most doctors are more than happy to have nurse practitioners on their staff. Nurse practitioners can take care of a lot of routine tasks and spend extra time with patients, leaving higher-level interactions and complex cases to the doctor.
For insurers, nurse practitioners can represent a sizable savings; some pay nurse practitioners about 85% of what an MD would make for the same service. Nurse practitioner advocates are working with insurers to break down barriers to the profession, such as being barred from being on health plan panels unless they have a collaborative agreement with a doctor.
The debate over independence for nurse practitioners usually occurs at the state level because states are in control of licensing. But it played out on a national stage in 2016, when the Veterans Health Administration took heat after deciding to give nurse practitioners in its system the latitude to work independently of physicians. The proposal brought more comments than any other in VA history, many of them vehemently opposed.
Mike Munger, MD, president of the American Academy of Family Physicians, which is opposed to nurse practitioners practicing independently, says nurse practitioners have an important role to play in primary care but there are certain skills that MDs have that nurse practitioners don't by virtue of their training and education.
"When you have someone with an undifferentiated condition, like abdominal pain, there's a wide array of what it could be," Munger says. "Physicians' extra training and extra expertise in some of those higher-level science classes really lend to taking care of chronic, undifferentiated patients." It is also important to know what you don't, notes Munger. Physicians are trained to know when they have reached the end of their knowledge and experience and need help.
Nurse practitioners counter the skills-and-training argument with a few of their own:
Training hours are undercounted because nurses choose a specialty early on, gaining experience in that field during their undergraduate years.
An increasing number of nurse practitioner residencies are becoming available to provide clinical experience to those who need them.
Many nurses go into nurse practitioner programs with many years of patient care under their belts.
Nurse practitioners call doctors or make referrals in challenging situations—something that could happen whether or not they have a collaborative agreement with a physician. "There are clear, bright lines around scope of practice; nurse practitioners are licensed to practice based on the role and population they are educated in," says Tay Kopanos, vice president of state government affairs for the American Association of Nurse Practitioners. In contrast, physician licensure has none of those rules about patients that physicians can see, she says: "If you are a pediatrician, there is nothing legally preventing you from providing care to a 96-year-old man."
They also point to the reality of current collaborative agreements—they may be quite tenuous, with little contact between the nurse practitioner and the physician. "We're not really supervised now. We have full autonomy to see patients, diagnose them, and treat them with whatever modality we think is appropriate," says Pratt-Reid, the Oklahoma nurse practitioner association official. "If I have a problem, I call the physician and tell them about my case and what I'm thinking of doing." That wouldn't change without a collaborative agreement, she says.
Pratt-Reid has been in practice since 2002 in a fairly rural area serving about four counties, mostly farmers and ranchers and their families. Her practice includes four nurse practitioners, three registered nurses, four licensed practical nurses, and clerical staff. "It's a great group of nurses all the way through," she says.
Hausheer, the Oklahoma medical association president, disputes the idea that nurse practitioners will be any more likely to want to work in rural areas than new physicians. She said there's no research to show that states that have granted nurse practitioners independence have seen rural areas fill in with new health care providers.
Just don't call yourselves 'doctors'
Nurse practitioner advocates refute that point by citing a study published in the June issue of Health Affairs that found rural areas are more likely to have seen greater growth in the presence of nurse practitioners than that of physicians. As a share of rural providers, nurse practitioners grew from 17.6% to 25.2% between 2008 and 2016.
Both sides argue that patients would rather see them; the MDs say patients are surprised and displeased when referred to a physician and end up in a room with the nurse practitioner; while nurses say their training gives them a better rapport with patients.
A sore point for many doctors is the nurse practitioner with a doctorate in nursing who calls him or herself a "doctor," arguing it confuses patients, Hausheer says. "If someone comes in with a white coat on, the patient assumes they've been to medical school. It's getting more and more confusing."
Another area of friction: Opponents of independent practice also say many nurse practitioners are being flimsily educated through online coursework with few hours of actual patient contact. Maureen Cahill, senior policy adviser for the National Council of State Boards of Nursing, says programs are a mix of online and in-person courses, just as modern medical schools are.
To practice, nurse practitioners need a bachelor's degree in nursing, a master's as a nurse practitioner, and passing score on a national exam, though California, New York, and Kansas don't require national certification to practice. Nurse practitioner training programs must be accredited and have a common core that includes advanced pharmacology, advanced anatomy and physiology, and advanced assessment. Their programs prepare them for a specific role and population of patients and their exam is specific to that role and population, Cahill says. "These are not folks who want to be physicians, they want to be advanced providers in nursing," she said. "It's a different thing than medical practice. There's a lot of overlap, but it's a different focus."
Nurse practitioners are also advocating for an agreement among states that would allow their licensure in one state to apply to another to make it easier for them to move, provide care in a disaster, or participate in telemedicine across state lines. The current language of the proposed interstate compact assumes independent practice for nurse practitioners, something physician groups—including the AMA—strongly object to. They see the compact as a backdoor strategy to expanding independent practice.
Cahill rejects the backdoor characterization: If a state's legislature agrees to the compact, it would be well aware that it is also agreeing to independent practice. "If a state adopts the compact, the state is eyes wide open that they would be independent," says Cahill.
Meanwhile, nurse practitioner advocates are working in 10 to 12 states to promote independent practice. And in Oklahoma, they plan to bring their bill forward once again in the next legislative session in early 2019. One bright spot for them: Yen lost his seat in the Republican primary, caught up in controversies about medical marijuana and vaccinations.
Pratt-Reid remains hopeful independent practice will happen in 2019, propelled by the rural physician shortage. She sees a difference between physicians and their political apparatus. "The physicians who are boots on the ground in the state of Oklahoma …want to see us out there," she said.
---
Our most popular topics on Managedcaremag.com
---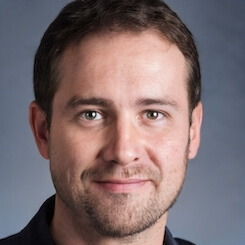 Paul Lendner ist ein praktizierender Experte im Bereich Gesundheit, Medizin und Fitness. Er schreibt bereits seit über 5 Jahren für das Managed Care Mag. Mit seinen Artikeln, die einen einzigartigen Expertenstatus nachweisen, liefert er unseren Lesern nicht nur Mehrwert, sondern auch Hilfestellung bei ihren Problemen.