Insurers, employers, and telehealth vendors are offering attractive new options for seeing the doctor without leaving home. But some of these programs may be used as an iffy substitute for health insurance, and the savings they can achieve remains uncertain.
As Americans increasingly conduct their lives online—shopping, banking, socializing—health care payers, providers, and many employers are counting on primary care delivered by the computer or mobile device as one of the main ways to tame health care costs while boosting access to care.
Today's forays into telehealth run the gamut. Humana is making available a new insurance plan for small businesses centered on virtual primary care. Retail behemoths Amazon and Walmart are offering online primary care options to some of their employees. Sam's Club and GoodRx are selling telehealth services directly to Americans who don't have health insurance or high-deductible coverage.
"I don't think it's a question of if virtual health will become mainstream," says Ken Abrams, MD, a managing director at Deloitte Consulting. "It's a question of when are we going to see the tipping point."
Some Americans are turning to telehealth because of the growing expense of in-person care, while others prefer the convenience of "visiting" a doctor from their office or home. But putting aside the pros and cons, there's ample evidence that telehealth is taking off and is increasingly used for primary care. A November 2018 JAMA study led by Michael Barnett, MD, an assistant professor at the Harvard T.H. Chan School of Public Health, dug into the claims data for privately insured and Medicare Advantage enrollees from one "unnamed" private health plan that is clearly UnitedHealthcare. (The source of the data was Optum, a UnitedHealthcare subsidiary, and the references point to news stories about United.)
In Barnett's study, which examined claims between 2005 and 2017, members made almost 385,000 telemedicine visits, and usage climbed from a minuscule 0.02 visits per 1,000 members in 2005 to 6.57 visits in 2017. Until recently, most of those visits were for behavioral health care—more evidence that telehealth and mental health may be a good match; "talk therapy" can be delivered over the phone. Barnett and his colleagues also found that "telemental health" use was heaviest where psychiatrists were in short supply. But in 2017, telehealth for primary care took off when United offered coverage for direct-to-consumer telehealth services, and primary care telehealth visits overtook the telemental health visits.
"People are time-starved," says Kim Allen, vice president for product and strategy at Humana. "Once people start using telemedicine and have convenience being able to interact with a physician… I feel like we're going to see more people wanting to access their health care this way."
Finding out what works
Humana already has a health plan designed around virtual primary care. Working with Doctor on Demand, the company launched On Hand this year in the small-group market in Florida and Texas. The plan has lower monthly premiums than other Humana plans, with no copayment for doctor visits using Doctor on Demand and a $5 copayment for common lab tests and prescriptions. Members who opt for On Hand receive a digital blood pressure cuff and a thermometer. They also visit remotely with a dedicated primary care physician, one they either choose or have assigned to them. "It really is about having that relationship to a doctor to coordinate their care," Allen says.
Humana hopes On Hand will help patients better manage their chronic conditions. Along with primary care, the plan offers preventive care, urgent care, and behavioral health care via telehealth. For in-person or specialist care, patients receive referrals to providers in Humana's network.
In many cases, employers are the ones steering people toward telehealth for primary care. Next year, Walmart is rolling out a plan for its employees in Colorado, Minnesota, and Wisconsin that will give them the option of choosing virtual primary care as the company begins a partnership with Doctor on Demand. Employees will be able to get an urgent care appointment "in minutes" and talk with a primary care physician in less than an hour, or with a behavioral care specialist in less than a week, says Kory Lundberg, a Walmart spokesperson. With quicker, more convenient access to care, Walmart is hoping employees will get medical care earlier and "not put it off until it becomes urgent or an emergency issue," Lundberg says. A virtual team also can help employees manage their chronic conditions.
Most Walmart employees pay less than $30 every two weeks for their health insurance premium, and telemedicine copayments are $4 a visit. An office visit, in comparison, costs $35. One goal is to "deliver care in the most cost-effective way," he says.
With the pilot program, Walmart hopes to "find out what works, find out what works better, and make tweaks," before expanding the program elsewhere, Lundberg says.
For its part, Amazon is offering employees in the Seattle area virtual primary care as part of its new Amazon Care program, according to the retailer's website. Amazon did not respond to requests for an interview. But according to its website, the Amazon Care program also offers in-person care in the form of a house or office call from a health care provider. Prescriptions can be delivered directly to employees. Amazon Care is using providers with Oasis Medical, an independent health care practice in Washington State. Unlike most telemedicine services, which boast 24/7 access to care, Amazon Care is only available from 8 am to 9 pm during the week and 8 am to 6 pm on weekends.
If insurers and employers see telehealth as a way to reduce their health care costs, it stands to reason that so might the 28 million Americans of working age who are paying the bills themselves because they are uninsured—or the millions more in high-deductible plans. Next year, Sam's Club is launching a new telehealth venture with Humana, telehealth primary care provider 98point6, and Quest Diagnostics to provide low-cost health care to Sam's Club members in Michigan, Pennsylvania, and North Carolina. The Care Accelerator, as the service is calling it, is not health insurance. It consists of four health care "bundles," which range in price from $50 to $240 for the year. Three of the four offer primary care telehealth visits for $1, according to the Sam's Club website. Other services, depending on the bundle, include certain generic medications at no cost, dental and vision care savings, a prepaid health care debit card and discounts on chiropractic care, acupuncture and massage therapy.
Skeptics see programs like the Care Accelerator as a poor substitute for health insurance, particularly for policies that meet ACA requirements. Allen of Humana puts a different spin on it: "We're really looking to find ways to help consumers lower their out-of-pocket costs,"
she says.
In another new venture, the drug discount website GoodRx recently purchased HeyDoctor, a telemedicine company, and launched GoodRx Care, which provides telemedicine primary care visits starting at $20 for consumers with or without insurance, says Brendan Levy, MD, GoodRx executive medical director. If a patient needs a prescription, GoodRx will provide a pharmacy discount.
Along with increased access to care, telehealth provides lower prices because of the decreased "brick and mortar" overhead, says Levy, who also frames the new business as a time saver. If patients simply need their cholesterol medicine refilled, they don't have to take an hour or two out of their day to visit their doctor, and their doctor doesn't need to spend 15 minutes examining them, he says. That allows doctors "more time with people who need it," Levy comments.
Robin Cherry Glass, president and chief commercial officer of Doctor on Demand, says the main barriers to health care are travel and wait times. "Virtual care breaks down these barriers and allows everyone the opportunity to receive high-quality care, with lower wait times and lower costs." When long waits are eliminated, "patients are more likely to be proactive with their health and take a preventive approach," she says. The new approach, she adds, can also help them receive "the continuity of care they are looking for to help manage any chronic or larger conditions."
Balancing benefits and drawbacks
The American College of Physicians and other professional groups have come around to accepting telehealth, but they also have expressed worry about its potential for undermining primary care. In an update of its ethics manual earlier this year, the internists' organization said the benefits of telehealth "must be balanced according to the nature of the particular encounter and the risks from the loss of the in-person encounter, such as the potential for misdiagnosis or inappropriate testing or prescribing and the loss of personal interactions that include the therapeutic value of touch, communications with body language, and continuity of care."
Age is likely to be factor in the uptake of telehealth for primary care. Young adults are less apt to have an in-person primary care provider than older people, partly because they haven't started to experience the health problems that occur with age. A 2018 Kaiser Family Foundation survey found that 45% of 18- to 29-year-olds had no primary care provider, compared with 28% of 30- to 49-year-olds, 18% of 50- to 64-year-olds, and 12% of Americans age 65 and older.
"Protecting relationships (with a provider) could be more important for some groups," such as those with multiple comorbid conditions, notes Abrams of Deloitte. People who have a primary care provider "know where to turn when something occurs," Abrams says. "They have a trusted adviser." Consulting an unknown provider via app could "become just another transaction." That may be OK for the younger person who has a bad cough, but not for the older person taking a half-dozen different medications for an assortment of medical problems.
Another barrier, Abrams says, is the reluctance of physicians. A 2018 survey by Deloitte found that only 14% of physicians had implemented telehealth capabilities, and only 18% of the nonadopters had plans to implement them over the next two years.
Of course, payment is an issue, although, as Abrams points out, a number of states have passed laws requiring equal reimbursement for in-person and virtual visits.
Then there is the question of telehealth's full impact on health care costs. While telehealth care costs less than in-person care, the effect on overall costs may actually be different. If insurers start to cover telehealth, that could result in greater utilization of other services—and added expense. "I think the jury is still out on the impact on cost," says Abrams.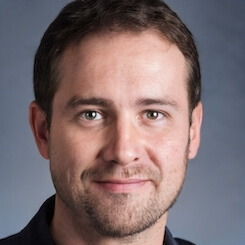 Paul Lendner ist ein praktizierender Experte im Bereich Gesundheit, Medizin und Fitness. Er schreibt bereits seit über 5 Jahren für das Managed Care Mag. Mit seinen Artikeln, die einen einzigartigen Expertenstatus nachweisen, liefert er unseren Lesern nicht nur Mehrwert, sondern auch Hilfestellung bei ihren Problemen.