As premiums soar, the new Democratic majority weighs the benefits of restrictive regulation vs. the free market
Medicare officials have consistently emphasized the positive about the Part D drug program, and they weren't changing their tune going into open enrollment season for 2009.
In a teleconference with reporters in November, acting Administrator Kerry Weems said that 97 percent of all Medicare beneficiaries would have access to a drug plan that was no more expensive — or even less expensive — than they would have paid in 2008. That was portrayed as something to cheer about for the 25.4 million Americans enrolled in some type of Part D coverage.
But analysts note that the CMS presentation didn't exactly paint the full picture of what lies ahead.
This year, says Bonnie Washington, vice president of Avalere Health, the average Part D premium is shooting up close to 25 percent. Among the 10 most popular Part D plans on offer, the average price hike is 31 percent. One of the biggest plans in the country, offered by Humana, is jacking up premiums by 60 percent. Out-of-pocket drug expenses are higher as well. Part D plans for low-income seniors are gradually disappearing, leaving far fewer to choose from.
"There are a number of ways of looking at numbers," notes Tricia Neuman, vice president and director of the Medicare Policy Project at the Kaiser Family Foundation. "It's true there are low-premium plans throughout the country, but the most popular plans are posting significant increases in premiums."
Against that backdrop of spiking prices, legislators in Washington are gearing up to debate the future of Part D come the new year and new administration. What they decide will have far-reaching implications for the managed care companies that serve the market.
Many think that President-elect Barack Obama and a Democratic majority in the House and Senate are almost certain to repeal the non-interference clause in the Medicare Prescription Drug, Improvement, and Modernization Act of 2003 (MMA) that prevents Medicare from negotiating drug prices. Some legislators have been rooting for a system that dictates lower drug prices for the dually eligible Medicaid population, which could affect how plans negotiate their prices for all their members.
Other proposals relating to cost sharing may well hit the bargaining table. A law authorizing drug reimportation, which could have implications for the way that Part D plans negotiate prices and how members juggle out-of-pocket costs, is likely to be back up for a new vote that won't face a Bush veto again.
After a flurry of complaints during the initial ramp-up of Part D in 2005, the drug subsidy swiftly became a big hit among seniors who had long complained about the growing cost of pharmaceuticals. That popularity has endured. In mid November, RetireSafe, an advocacy group, found 92 percent of seniors expressing satisfaction with the drug program. Ninety-six percent said it was easy to use.
"The satisfaction with Part D continues to be high," says Washington. "I do think that with the premium increases as high as they are this year, along with everything else going on in the economy, you may hear more complaints. Until now, many have chosen not to change plans. This year, we may see that tipping point."
There's nothing unusual these days about a health plan choosing to push significant increases in rates.
A Humana spokesman said, "Humana's 2009 prescription-drug plans and premiums reflect the experience we've seen since the PDP program started in 2006 and our expectations around what benefit design will most interest our members and potential members going forward. Our prices for 2009 reflect what we anticipate it will cost us to administer the drug plans. We work very hard to appropriately balance premium with the benefits we offer."
One of the reasons why the drug plan premiums are spiking this year, suggests one prominent player, is precisely because Part D has proven to be enormously popular.
"Manufacturers are taking advantage of the fact that there is a demand for their drugs and they are raising prices," says Cheryl Matheis, the AARP's director of health strategy. They are going up faster than inflation. "To me, it looks like they are taking advantage of their market position."
Others say that with their fourth year of operations looming, hard experience is simply catching up to the MCOs.
Three years ago, says Washington, health plans "didn't have good information upon which to base their bids. Now we're really starting to see plan bids based on real data and plans refining their strategies, making decisions on which geographic markets they want to serve, and whether they want to be in the low-income market."
Richard Stefanacci, DO, MBA, director of the geriatric health program and Center for Medicare Medication Management at the University of the Sciences in Philadelphia and a member of MANAGED CARE'S editorial board, ticks off a series of reasons for managed care's decision to increase premiums.
Reason number one: "Because they can."
Seniors tend to stay put in the same plan despite premium increases, says Stefanacci. "At most they move to plans in the same company. United and Humana both found they could increase premiums and not lose membership outside of the dually eligible members."
Reason number two: Because the feds are removing their financial safety net, making it riskier to work in Part D.
Plans are facing the planned elimination of two key federal provisions put in place to protect health plans from getting hit by nasty financial surprises, says Stefanacci: reinsurance for the cost of catastrophic care and a federal safeguard in which the government helps absorb unanticipated losses.
Reason number three: "Because they want to."
By pushing prices well over the regional benchmark on average premiums, health plans don't have to worry about getting stuck as the low-cost plan in a region, says Stefanacci. That allows them to steer clear of low-income beneficiaries that tend to be high-risk members.
Low-income seniors' premiums are covered by the government, Stefanacci notes. They pay no deductible, face no doughnut hole in their benefits, and are responsible for only a $1 copayment for generic drugs and a $3 copayment for branded medications — leaving very little opportunity when it comes to managing their drug costs.
"The margins on the duals are turning out to be negative," he adds. "Spending outpaces the revenue from that group. A plan can't use tiering to encourage generic or preferred products since duals are not subject to tiering outside of a simple generic branded tier."
Whatever the reason, some states like Arizona are seeing a clear migration out of the low-income market.
"Arizona has dropped from seven low-income plans to only two in 2009," says Neuman. "Nevada will have just one low-income plan available."
While plans are exiting the arena, there are still millions of low-income seniors who are not getting the extra help, such as premium assistance, available to them under Part D. There are 9.4 million people in low-income Part D plans, says Neuman, which is 3 million below its full potential of 12.5 million eligible persons.
Meanwhile, out-of-pocket expenses for beneficiaries in mainstream Part D plans are rising.
"We're also hearing from people who are finding that their copayments are higher — either because they are being shifted to a higher tier or the tier they are on has higher cost sharing — as well as people finding new restrictions on drugs put on formulary," says Paul Precht, a consumer advocate and policy director of the Medicare Rights Center.
One of the restrictions deals with the most expensive drugs found on the list of specialty drugs covered by a Part D plan.
"CMS has ruled that plans can place drugs with monthly costs over $600 on a specialty tier," says Washington. What makes a specialty tier unique is that the beneficiary doesn't have the opportunity to appeal to get lower cost sharing. Cost sharing can be set at 20 percent, or in some cases 33 percent.
"If a plan has decided that it is going to offer an actuarially equivalent benefit — a variation of the standard benefit that actuaries testified is equivalent to the standard — the plan can charge up to 33 percent," Washington adds. More members, meanwhile, are staring over the brink of their home budgets and looking into the doughnut hole for the first time.
"A larger share of stand-alone drug plans will have a doughnut hole in 2009 than in 2008," says Neuman. "In fact, 75 percent of these plans will have a gap in coverage in 2009, up from 71 percent in 2008. Our recent report shows more than 3 million people with spending in the coverage gap," she adds, "and the problem is that some people stop taking medications when they get there. And that could have serious consequences."
"The hole is going to eat the doughnut," says AARP's Matheis. "Right now, we're giving people a lot of advice on how they can grapple with the doughnut hole. Some can go to lower-cost medications. But we would like to see the doughnut hole addressed." Closing it would be expensive, she adds, but it would also provide significant relief.
"There's a whole category of people who don't meet the asset test: People who don't have significant incomes or what people consider significant assets these days," says Matheis.
Federal Part D plan?
Representative Henry Waxman has mounted a virtual crusade over Part D drug prices for dually eligible members, concluding in some public hearings that Part D has been a $3.7 billion windfall for drug companies, which earn more for their products under the private program than they would under Medicaid.
"He is estimating that the government could save tens of billions of dollars if they change the rule and require Medicaid-level pricing," says Washington.
"There are a couple of Harvard economists that have testified on this in the past at the Senate finance committee," she adds. "They have proposed that dual eligibles would remain in the Part D system, remain in their plan, but that similar to Medicaid, drug companies would pay a rebate to the federal government instead of Part D plans. That could have a significant impact on plans' ability to negotiate prices for the whole Part D population." It would set up a scenario with one set of prices for dually eligible members and another set for everyone else.
Choice
However, there's no shortage of proposals in Congress over the future direction of the program.
"It could go in one of two directions," Stefanacci says. "Either heavy regulations in all areas like formulary management and cost-sharing percentages. Or, it keeps the current system in play, with a free market approach and a Medicare Part D federal program."
A new federal drug plan, he says, would become the default program for low-income seniors and anyone else who wanted in at that price. If they wanted more from Part D, then they could go to one of the private plans.
Getting some measure of control over drug prices is what the move to repeal the noninterference clause banning federal price negotiations is all about.
People have already been talking about going to Canadian pharmacies or deep discounters like Wal-Mart, just as they did before Part D was implemented, says Precht. If Congress approves reimportation, as expected, that trend could take off.
Reimporting drugs from Canada "started off as almost a stunt to demonstrate how much more we were paying in the United States than in Canada," he adds, "and now it's become a strategy. Instead of having the government negotiate a lower drug price, we're relying on the Canadians to do it for us."
Some health plans may welcome the move.
"I could see a plan that would allow drugs to be purchased online, with designated reimportation Web sites," says Stefanacci. "They would count that as out-of-pocket expenditures for individuals. If you fall into the doughnut hole and can come out, it makes sense to use the lowest cost source and have it count toward the catastrophic coverage."
Misaligned incentives
Congress may also decide to tinker with parts of the program that never worked as originally planned. One of Stefanacci's prime examples is Medication therapy management.
MTM is written into Part D regulations as a service those plans have to provide to targeted beneficiaries, with a definition of what services are offered and how they are delivered left to the plan, says Stefanacci.
The way it was envisioned, MTM would ensure optimal medication management for patients. "The problem is that if you are a Part D plan only responsible for drugs, you're only interested in eliminating unnecessary drug use or encouraging generics." It isn't necessarily in your financial interest to encourage the use of more expensive medications that can reduce hospitalizations if you don't cover hospitalizations.
"So as a result you get misaligned incentives," says Stefanacci.
CMS may well tackle that with new legislation. For example, plans now have to have a "qualified provider," such as a nurse, handle MTM. This approach has given plans virtually complete control of the program, says Stefanacci. New legislation could require a third-party pharmacist to do the work, with less control by the plan and more focus on the medication, regardless of cost.
One other potential change agent to consider: A new CMS administrator.
This official will have wide-ranging powers over Part D. One example: Personally ordering a revision of the formulas used to decide which plans qualify to provide benefits to low-income beneficiaries.
Cost-sharing rules and formulary designs could be affected as well.
Says Washington: "There are a million unanswered questions."
Just one of those big questions revolves around what a federal government facing a trillion-dollar-plus deficit can afford, balanced against the family budgets for seniors whose retirement savings have been blasted by the collapse of stock prices.
Change is likely
No matter what Congress and the new president decide to do, though, changes are likely to take some time to take effect. Next year's terms are already set. The program is likely to hold on to a huge number of members. Even in 2010, says Washington, big changes are unlikely.
Noninterference, MTM requirements, and reimportation could easily be part of the legislative agenda for 2009, says Stefanacci.
This year Part D plans adopted a variety of price strategies leading into open enrollment for 2009. Humana, which has been raising premiums across the board, has pushed its drug plan premium just past the AARP plan, which is the most popular in the country. AARP's MedicareRx Preferred, meanwhile, had a smaller percentage hike but started at a higher level.
Since 2006, Humana's PDP Standard Plan premium, which started out at $9.51 a month, has surged 329 percent, according to the Kaiser Family Foundation. AARP's plan, which started at $26.31 a month, has risen 41 percent.
Humana sees huge jump
Average monthly premium
PDP plan
2008 enrollment
% of total*
2008
2009
% change
AARP MedicareRX Preferred
2,745,266
16.6
$32.07
$37.03
16%
Humana PDP Standard
1,500,758
9.1
$25.52
$40.83
60%
Humana PDP Enhanced
1,426,756
8.7
$23.54
$38.21
64%
Community CCRx Basic
1,097,581
6.7
$24.93
$30.18
21%
AARP MedicareRx Saver
829,585
5.0
$26.57
$28.69
8%
WellCare Classic
616,255
3.7
$24.76
$28.93
17%
*% of total is the percentage of all Part D beneficiaries who pay premiums
Source: Kaiser Family Foundation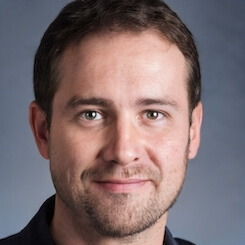 Paul Lendner ist ein praktizierender Experte im Bereich Gesundheit, Medizin und Fitness. Er schreibt bereits seit über 5 Jahren für das Managed Care Mag. Mit seinen Artikeln, die einen einzigartigen Expertenstatus nachweisen, liefert er unseren Lesern nicht nur Mehrwert, sondern auch Hilfestellung bei ihren Problemen.