By some counts misdiagnosis leads to up to 80,000 hospital deaths each year—and results in billions in wasted medical spending. Lack of feedback and miscommunication are among the causes. Researchers, advocates, and others are pushing for changes and 'diagnostic excellence.'
About 60% of newborns have jaundice, and her baby's doctors and nurses recognized that Sue Sheridan's son was one of them. They visually assessed Cal's jaundice five times—and assured Sue and her husband, Pat, they were heading home with a healthy baby.
"The severity of it was misdiagnosed, and he just never got the appropriate test until it was really too late," Sheridan says.
The blood test would have shown that Cal needed treatment to avoid kernicterus, the brain damage caused by high levels of bilirubin in a baby's blood. Failure to perform that test, which costs less than a dollar, is why Cal, now 23, has cerebral palsy. He walks with a walker; his speech and hearing are impaired.
Eventually, an accurate diagnosis was made by specialists at an academic medical center in another state 16 months after Cal was born.
"We still don't know what happened," says Sue Sheridan about the misdiagnoses that claimed her husband's life and caused her son to have cerebral palsy. She's not alone. Misdiagnosis causes 80,000 deaths a year, by some counts.
"Back then, we didn't even use the terminology of diagnostic error," Sheridan says. "It was a long journey to really understand that an error had taken place."
And her family has been on a long journey into the world of diagnostic error ever since. Sheridan was a banker before her son was born, but she has spent the last two decades using her family's tragedies—not one, but two—to push for improving medical diagnosis.
The second diagnostic error came when Cal was still a small child. Pat Sheridan had a malignant tumor in his back that was misdiagnosed as benign. There was a problem with the pathology report so he had no treatment until his symptoms worsened six months later.
"We still don't know what happened—it was lost, or it got put in his file without the doctor ever seeing it," says Sheridan, who lives in Idaho. "During that time, the mass penetrated his spinal cord."
Pat Sheridan became paralyzed from the neck down before he died at age 45.
What is a 'diagnostic error'?
The Sheridans' story seems like an unbelievable co­incidence until you consider how common diagnostic errors are. Every nine minutes, someone dies in a U.S. hospital from a medical diagnosis that was wrong or delayed. That statistic is extrapolated from an estimate—40,000 to 80,000 hospital deaths each year can be attributed to diagnostic errors—made by three big names in patient safety: Lucian Leape, MD; Don Berwick, MD; and David Bates, MD. They made the assertion in an article in JAMA in 2002. Experts in the field continue to quote it.
But the first comprehensive effort to examine diagnosis in the American health care system wasn't launched until 2015, when the National Academy of Medicine (NAM) stepped up to the task. The NAM study committee defined diagnostic error this way: "The failure to establish an accurate and timely explanation of the patient's health problem(s) or communicate that explanation to the patient."
Using that definition, its investigators confirmed that Paul Epner, cofounder and CEO of the Society to Improve Diagnosis in Medicine, was on to something. Epner got interested in diagnostic error after he retired from a three-decade career at Abbott Laboratories, and, in 2011, cofounded the society. His group pushed NAM to take a hard look at the diagnostic landscape.
"Our back-of-the-envelope estimates are that it's impacting our economy to the tune of a hundred billion dollars a year," says Epner.
That's of secondary importance to the patients and family members who are affected by diagnostic errors. The NAM study concluded that missed and delayed diagnoses contribute to about 10% of patient deaths. An estimated 12 million adult outpatients receive care that involved some kind of diagnostic error. And diagnosis-related failures are the single largest root cause of medical malpractice claims and result in payouts that are larger than those stemming from the next five highest categories combined, according to a report by Coverys, an insurance company.
Leading causes of claims
Diagnosis-related failures are cited as the single-largest root cause of claims, resulting in indemnity payments just slightly higher than the next five highest categories combined.
Source: Coverys, "Diagnostic Accuracy: Room for Improvement," March 2018
Vulnerabilities in the diagnostic process can begin with the first patient visit and continue all the way through to the follow-up phase after evaluation, testing, and treatment.
Source: Coverys, "Diagnostic Accuracy: Room for Improvement," March 2018
An exact count of diagnostic problems is unknowable because inaccurate or delayed diagnoses are not counted or analyzed in any systematic way. When a group of leading academic medical centers reviewed its patient-safety database, "diagnostic error" was not listed as a category because most provider organizations don't have any way to track them.
Epner points to a National Patient Safety Foundation survey of patients who experienced a medical error; 59% of those patients identified misdiagnosis as all or part of the problem.
"The fact that we don't have operational measures so we can interrogate a database to learn about diagnostic performance is a clear gap," says Paul Epner.
"We believe that the inability to measure it and get our arms around it has been a huge impediment for diagnostic error being missed in the bigger patient-safety equation," Epner says.
More fundamentally, recognizing that a diagnostic error has occurred is its own challenge. There are so many potential failure points—mis­communication between patients and clini­cians, misfiled lab or imaging reports, lack of communication between hospital and outpatient physicians, cognitive errors and others—that problems are generally not recognized as diagnostic errors unless someone digs deep into a patient's records to reconstruct what happened.
That means clinicians often never learn that they have been party to—perhaps responsible for—a diagnostic error. If an emergency physician sends a patient home with a diagnosis of migraine, he or she may never know that the patient had a brain tumor that was discovered the next week.
"There are no feedback loops," Epner says. "The fact that we don't have operational measures so we can interrogate a database to learn about diagnostic performance is a clear gap."
The failure to come to grips with the error rate may have something to with the mystique (some of it justified) that surrounds diagnosis. Diagnosis is the celebrated detective work of medicine; in fact, many sources say the Sherlock Holmes character was based on a Scottish physician, Joseph Bell, famous for his powers of observation. On the TV show House, the pill-popping arrogant misanthrope played by Hugh Laurie would come up with a brilliant diagnosis that lesser minds missed and so partly redeem himself. In the real world, some of the art of the enterprise has been displaced by data and the raft of tests that physicians can order. But a welter of test results can, of course, create an even knottier diagnostic problem than signs and symptoms.
Looking for a 'shining star'
Americans suffering from dizziness or vertigo make an estimated 4.5 million emergency department and another 13.2 million clinic visits each year. Stroke is the underlying cause of their symptoms in only a small fraction—roughly between 3% and 5%—of those visits.
Meanwhile, nearly 50% of patients who come to the ED complaining of dizziness get CT imaging, although those scans are known to be of little use for identifying the most common types of strokes.
For those ED patients with these symptoms who do have stroke, the correct diagnosis is missed at least 30% of the time. Delayed stroke diagnosis, of course, brings all kinds of problems. An estimated 15,000 to 25,000 people with stroke who come to the ED with dizziness and vertigo suffer serious—and potentially preventable—harm from an initial misdiagnosis.
All this is laid out in dozens of papers coauthored by David Newman-Toker, MD, director of the Armstrong Institute Center for Diagnostic Excellence at Johns Hopkins Medicine. A professor of neurology and otolaryngology at Johns Hopkins University School of Medicine, he has devoted his career to understanding diagnostic error, particularly in stroke.
"When I was a neurology resident in Boston, I saw many patients who were tragically misdiagnosed, whose neurological conditions should have been diagnosed and treated promptly but weren't," he says. "As a result, people suffered permanent brain damage, strokes, paraplegia, and blindness that could have been prevented."
Cited by other researchers more than 5,000 times, Newman-Toker is recognized internationally for a broad range of work in diagnostic research and diagnostic safety; at Johns Hopkins, he is known as the man who might be on the verge of figuring out a solution.
The Center for Diagnostic Excellence that he leads is developing strategies for the "big three"—vascular events, infections and cancers—that, according to Newman-Toker, account for roughly three fourths of all the serious harms from diagnostic errors, including death and permanent disability.
The first initiative is reduce the preventable harms to patients who suffer major strokes after undiagnosed minor strokes by half within five years through a multi-pronged quality-improvement approach. It's the kind of work that most provider organizations cannot under­take because they have not yet given deep thought to diagnostic errors, let alone ways to prevent them.
Wanted and needed: An exemplar. "We don't have that shining star example for diagnostic safety and quality yet," says David Newman-Toker, MD. (credit: Johns Hopkins Medicine)
Newman-Toker seeks to follow the lead of his mentor, Peter Pronovost, MD, who developed a successful protocol to prevent central line infections and demonstrated that it could be replicated broadly.
"We don't have that shining star example for diagnostic safety and quality yet," Newman-Toker says. "But we believe that dizziness and stroke is one of the shining star examples that could be out there in the next few years showing a real benefit to patients."
Johns Hopkins is one of the 40 provider organizations, medical societies, and patient-advocacy groups that have joined the Coalition to Improve Diagnosis. Through an initiative—ACT for Better Diagnosis—launched in 2018, coalition members agreed to identify and implement practical steps to improve diagnoses in their organizations.
At MedStar Health, a 10-hospital system in Maryland and Washington, D.C., Christine Goeschel, the assistant vice president for quality, is the point person for diagnostic improvement. Goeschel trained as a nurse and, earlier in her career, she led the organization that initially implemented Pronovost's protocol for eliminating central line infections in nearly 100 intensive care units in Michigan. The five steps in that protocol—doctors should wash their hands with soap; clean the patient's skin properly; put sterile drapes over the entire patient; wear a sterile mask, hat, gown, and gloves; and put sterile dressing over the catheter site—are credited with saving thousands of lives and millions of dollars. Yet the steps are so simple that physicians and nurses may tend to forget their importance.
"Many of the clinicians I worked with were becoming overwhelmed with the complexity of care delivery," Goeschel says. "They look for the complicated answer or etiology to a problem when there are sometimes simpler interventions that can make a profound difference."
That's why MedStar's Center for Improving Diagnosis in Healthcare, which Goeschel leads, is looking for ways to improve the "diagnostic reasoning" skills of internal medicine residents.
Efforts to improve diagnosis are beginning to attract some philanthropic dollars. In November 2018, the Gordon and Betty Moore Foundation in Palo Alto, Calif., announced that it will spend $85 million over six years on a "diagnostic excellence initiative." According to the foundation's press release, developing measures of diagnostic performances is among the first priorities. That kind of work isn't sexy, but it could be a smart move toward wiring diagnostic improvement into the U.S. health care system. Measurement can lead to incentives, which can beget improvement.
Simple interventions, such as better communication among providers and with patients, may improve diagnostic success, says Christine Goeschel at MedStar Health.
Pointing to the first recommendation in the NAM report—"facilitate more effective teamwork in the diagnostic process among health care professionals, patients, and their families"—Goeschel thinks better communication among physicians, other providers, and patients may be one of the simple interventions that improve diagnostic success. She is recruiting members of its Patient and Family Advisory Council to help guide the Center's work in that area.
Sue Sheridan likes the sound of that. Ever since her son's misdiagnosis, she has been advocating for changes in the health care system that would spare other families her pain. Her experience with a group of other families affected by misdiagnosed jaundice proved what patients and families can do; they changed the standard of care for newborn jaundice testing.
In her current role as the Society to Improve Diagnosis in Medicine's director of patient engagement, Sheridan wants providers to make sure patients are reviewing their medical records, asking questions, and speaking up when they have concerns.
"It's important that when the patient and doctor have their encounter, the system is built in a way that patients are not just hoping they give the right information or ask the right questions," she says.
What this means for payers
Diagnostic errors cut two ways: Sick patients don't get the tests and treatments that will lead to the best outcomes, while others get tests and treatments they never needed.
"Some stroke patients get sent home who shouldn't be sent home, and, at the same time, we have a huge number of patients who get unnecessary in-hospital stroke workups for $10,000 a pop who just had an ear problem that should have been treated and sent home," Newman-Toker says.
So "improving diagnosis" does not mean testing more patients using old approaches, he says; it means a combination of system improvements that decrease diagnostic errors whether those errors lead to patient harm or waste. In other words, real improvements in diagnosis will ultimately result in higher quality care at lower cost.
"That is the true value-added proposition of improving diagnosis," he says. "And it's true for any scenario in which there are more people who look like they're sick than are actually sick, which is true for almost every serious medical condition."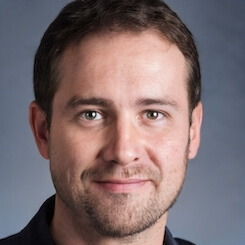 Paul Lendner ist ein praktizierender Experte im Bereich Gesundheit, Medizin und Fitness. Er schreibt bereits seit über 5 Jahren für das Managed Care Mag. Mit seinen Artikeln, die einen einzigartigen Expertenstatus nachweisen, liefert er unseren Lesern nicht nur Mehrwert, sondern auch Hilfestellung bei ihren Problemen.