Competitors are coming together to see if they can leverage blockchain's magic to solve big problems. Provider directories are among the first use cases.
Mike Jacobs works in technology engineering at Optum, UnitedHealth Group's technology and health care services unit. Kyle Culver has a similar job at Humana. UnitedHealth and Humana are competitors, but now they're also collaborators, in part because Jacobs and Culver first encountered each other at a workshop on blockchain, and then kept encountering each other on the health care tech circuit, speaking at conferences and holding workshops together.
Blockchain can solve a host of problems that competitors share, says Mike Jacobs of Optum.
Jacobs was working on a use case in which different companies could collaborate to leverage blockchain, and they talked. "Gingerly at first," Jacobs says, "and then we set out to use our network to bring on others."
Alliance members are still learning the value of working together, Kyle Culver of Humana says.
One thing led to another, and now Optum and Humana are charter members of what's known as Synaptic Health Alliance, a consortium of health care companies engaged in a pilot project that's testing how such a diverse group can work together to use blockchain to fix vexing problems that all share. Their first project is to fix provider directories.
Blockchain bedfellows
At last count, Synaptic is one of at least four collaborations among health care companies—not just health plans—trying to tap into the magic of blockchain. Besides Optum and Humana, Synaptic includes Aetna; Ascension, the largest Catholic health care system in the country; MultiPlan benefit administrators; Cognizant professional services; and Quest Diagnostics.
Other blockchain alliances include:
IBM health utility network, which was unveiled several months after Synaptic's launch, is composed of Cigna, Aetna (again), Health Care Service Corporation (HCSC), and Anthem, along with Sentara Healthcare and PNC Bank.
Coalesce Health Alliance comprises Express Scripts, the Blue Cross Blue Shield plans in Massachusetts and Michigan, HealthNow New York, Horizon Healthcare Services of New Jersey, and NASCO, the health care technology company owned by Blue Cross Blue Shield plans.
MediLedger, formed as a drug industry-based consortium to improve compliance with regulatory requirements to serialize and trace drugs. This spring, MediLedger formed a working group with Pfizer, drug wholesalers McKesson and Amerisource Bergen, and the hospital group purchasing organization Premier.
To understand how these strange bedfellows climbed into the same beds, it helps to understand what blockchain is, because sometimes it seems to have as many definitions as there are people trying to define it. Ledger is a word that comes up a lot in blockchain definitions, and a good way of thinking of blockchain is as a digital ledger that an agreed-to group of individuals or organizations can access, view, and change. Each of the metaphorical ledger entries is a digital record, or block, linked to other entries—the -chain in blockchain. The decentralization comes in because the data are housed on multiple computers connected via the internet.
By its nature, blockchain draws in seemingly odd bedfellows, says Kevin McMahon, director of emerging technology at the consultancy SPR. "It does bring together strange alliances or relationships where it's not uncommon to see your competitor at the same table working on the same integration and same challenges that you are," he says. "Business is a competitive, winner-take-all, zero-sum game, but to successfully leverage blockchain as technology, it requires folks to work together."
Important but not sexy
Blockchain has the potential to solve other problems beyond provider directories that these alliance partners face. Jacobs ticks off a list: coordination of benefits across multiple payers, calculation of out-of-pocket costs between PBMs and health plans, and developing consolidated health records that "follow" individuals.
For now, though, Synaptic is focusing on the provider directory as a "use case," a coinage favored by tech system managers to describe a targeted problem they're trying to solve—in this case, the provider directory pilot. There's an urgency to this strategy. Last year CMS reported that just over half of the listed provider directory locations for Medicare Advantage had at least one error—things like the provider wasn't at the location listed, the phone number was wrong, or the provider wasn't accepting new patients when the directory said otherwise. CMS sent 53 notices of noncompliance or warning letters to the 64 MA organizations it evaluated. As of 2016, the ACA requires MA plans to maintain highly accurate directories or face fines of up to $25,000 per instance and sanctions on enrolling new members if their directories have high error rates. The CMS press office says no such sanctions have been imposed to date. Some states also have their own regulations on provider directories.
A Synaptic white paper estimates the health care system spends $2.1 billion a year to maintain provider data. One thing that makes managing those data so challenging—and the pilot compelling—is that the typical provider participates in 20 plans, according to Humana data. In 2018 the Council for Affordable Quality Healthcare called for an industrywide approach to improve provider-data quality, standardize definitions and requirements, and maintain high-quality data and centralize data resources.
"It's not really very fancy or glamorous," McMahon says of targeting provider directories, "but it's a problem that everybody has." Sharing provider data doesn't make health plan executives nervous, says David Murtagh, vice president of operations for Synaptic member MultiPlan, because they're "table stakes."
"All that data is publicly available, and we all really believe this should be a commodity," he says. "It's not something that health plans compete on."
Brian LaPenna of Quest sees a plethora of potential uses for blockchain, including cost control.
Compiling and maintaining provider directories is messy for providers like Quest Diagnostics too. Brian LaPenna, vice president of software engineering and design at Quest, says the existing system for updating directories is "very inefficient, it's cumbersome, it's relying on manual processes, and there are a lot of redundancies."
For health systems like Sentara, a 12-hospital network with a 450,000-member health plan, the shift to value-based care is a compelling reason to explore blockchain, says Dan Bowden, Sentara's vice president of information and chief information security officer and the organization's primary contact with the IBM health utility network. "As we move to a value-based contract that's specific to given encounters or episodes, then we know up front what's going to be paid and we can find the savings to reduce the overall cost," he says.
Blockchain promises that data can be securely shared, says Rajeev Ronanki of Anthem.
Security is always a challenge in information systems management, but with health care data management there's the added burden of HIPAA compliance. These blockchain alliances are trying to figure out how blockchain can measure up to that standard. "At the end of the day, health care is becoming more and more of an information business that needs to be made available in a secure manner," says Rajeev Ronanki, Anthem's chief digital officer. He thinks blockchain can do that. "The transformative effect of blockchain is that it finally makes it possible to share information at scale but have complete fidelity in the way in which that information is shared."
The cryptography within blockchain and the protocols around it should enhance data security, Ronanki continues. "It's not 100% foolproof, but it is very hard to hack it." Although some hacks of blockchain have been reported, mostly because of weak cryptography, it is typically harder to hack than non-blockchain systems, Ronanki says. But to make that work, members of these alliances will have to agree on standards and break out of what he calls "data jails."
Agreeing on standards may be the biggest piece of getting blockchain to function across these alliances. The challenge isn't technical, says SPR's McMahon. "The challenge is really figuring out what the rules of the playground are: How is the network going to be governed down to who can participate, what is the shape of the data or what kind of data to track and share, through who owns the IT."
Still learning
With these alliances, the participants are feeling their way along and hoping to learn something. "We're just trying to understand the space and also the value from that," says Humana's Culver.
Steve Betts, senior vice president and chief information officer of IBM network participant HCSC, which operates Blues plans in five states, cautions against overstating the value of blockchain. "Right now," he says, "the most important thing is to learn."
For Sentara, the value is in gaining insight into how payers are approaching future relationships with providers, Bowden says. "At a minimum, I think we gain an understanding of how the payers are observing the future and what their priorities will be for better managing the reimbursement models relative to price and cost," he says.
Again, it comes down to standards, "the rules of the road," as he calls them, that providers work out with commercial payers and the government.
The exploration of blockchain in health care isn't going to end with fixing provider directories. Quest has already identified other potential use cases for blockchain, LaPenna says. "Some of that could be longitudinal health records, maybe tracking records, actives [members], managing and exchanging data," he says. "A lot of it is around automating processes, ultimately with that same goal of improving member and provider and payer experiences, but most importantly removing costs in the health care system."
The only way to get there may be to climb into bed with some strange partners.
UP NEXT
INNOVATION '19: REVERSE AUCTIONS FOR PBMS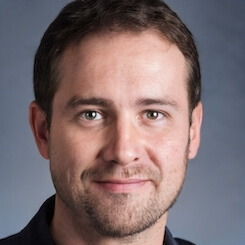 Paul Lendner ist ein praktizierender Experte im Bereich Gesundheit, Medizin und Fitness. Er schreibt bereits seit über 5 Jahren für das Managed Care Mag. Mit seinen Artikeln, die einen einzigartigen Expertenstatus nachweisen, liefert er unseren Lesern nicht nur Mehrwert, sondern auch Hilfestellung bei ihren Problemen.