Some academic researchers warn that managed care's emphasis on low-cost care means that plans won't support expensive research at academic medical centers. Industry representatives say research is not being ignored.
Funding for clinical research is in jeopardy and managed care is at fault. That was the warning voiced by many health care leaders at a two-day meeting on clinical research in the public interest sponsored by the Institute of Medicine last month.
The problem, they said, stems from managed care's cost-conscious approach to care: Limiting academic medical center use and curbing hospital stays are blamed for reducing the funds available for research.
Michael M.E. Johns, executive vice president for health affairs at Emory University in Atlanta, told the Washngton, D.C. gathering that academic medical centers, one of the mainstays of clinical research in the United States, will continue to require a strong research and training component.
"If we can't maintain this synergy, then over the next 20 years, we will see the devolution of academic health centers," he predicted. "Most clinical research with a reasonable profit horizon will move into the for-profit environment, just like drug development for the pharmaceutical industry."
Ernest Moy, M.D., and colleagues from the Association of American Medical Colleges in Washington, D.C. weighed in as well. In the July 16 Journal of the American Medical Association, they write that "medical schools in markets with high managed care penetration had slower growth in the dollar amounts and numbers of National Institutes of Health awards compared to schools in markets with low or medium managed care penetration. This slower growth … was associated with loss of share of NIH awards, equal to $98 million in 1995, and lower institutional ranking by NIH awards."
They also found that schools in medium and low managed care markets received about twice as much NIH support in 1995 as they had received in 1986, but did not establish why this was happening.
IOM President Kenneth I. Shine, M.D., also sounded an alarm: "Much of the clinical research has been accomplished while patients were receiving usual care through their insurance coverage. The willingness of managed care organizations to refer patients and to pay these usual care costs remains in question."
AAHP's initiatives
After the meeting, the American Association of Health Plans responded that the JAMA articles are being released at a time when health plans are working aggressively with NIH, the Centers for Disease Control and Prevention and the Agency for Health Care Policy and Research to push forward major patient-centered clinical research projects that offer great potential.
In June, AAHP's board of directors voted to establish an industrywide relationship with NIH to boost clinical research participation. AAHP says it hopes to encourage greater commitment from health plans, physician groups and patients to participate in promising studies.
As far as medical schools are concerned, the willingness of managed care to support clinical research through these centers varies with individual health plans. Oxford Health Plan medical director Benjamin Safirstein told the gathering, "We have supported academic medical centers. Over 60 percent of our admissions go to these centers."
Safirstein maintains that the decline in hospital utilization is due in part to improved prevention programs. "In the last five years, we have reduced hospital admissions for asthma by almost 75 percent. That has caused less revenue for research. But in the end the asthmatic is better," he contends.
Oxford is not alone in utilizing academic medical centers. Tufts Health Plan, for example, participates in clinical research activity with both the New England Medical Center and Harvard University; the Center for Health Studies at Group Health Cooperative of Puget Sound collaborates with both the University of Washington's medical school and its school of public health.
In addition, 10 HMOs' research centers are engaged in many ongoing patient-based clinical studies. The centers are: Harvard Pilgrim Health Plan; Center for Health Studies at Group Health Cooperative of Puget Sound; Group Health Foundation at HealthPartners; Henry Ford Health System, and six Kaiser Permanente plans. Together these centers employ 200 research investigators at the M.D. or Ph.D. level and have budgets for both clinical and health services research totaling nearly $80 million. Overall, 60 percent of their research funding comes from their respective HMOs.
New funding sources
Shine and some other academics believe clinical research needs a new funding source to replace the loss from patient revenues. One solution he offers is a four-year, 1-percent as-
sessment on health insurance premiums to support clinical research. This would produce an estimated $4 billion to $8 billion for training and clinical research.
"For health care purchasers and managed care organizations, an assessment would not compromise a level field in competition for health care contracts and would be recognizable as support for the direct applications of science to the product provided by health industry," Shine writes.
He also recommends creation of a nationwide clinical research education program and continuation of private and public support for usual and customary care for patients participating in research studies.
In addition, two Wake Forest University Medical School deans, James N. Thompson, Ph.D., and Jay Moskowitz, M.D., have proposed convening a clinical research summit, modeled on the education summit held by President Bush in 1990, to bring greater public awareness to the issue. But it is too soon to know which, if any, of these recommendations will actually be put into practice.
Bruce C. Vladeck, administrator of the Health Care Financing Administration, indicated at the Washington conference that next year Congress will probably take a systematic look at the way the federal government subsidizes the entire range of activities at academic medical centers. HCFA, he pointed out, is probably the largest funder of clinical research in the United States.
It is clear, however, that managed care is gaining a greater voice in the way clinical research is and will be conducted. Barbara Lardy, AAHP's director of medical affairs, says that health plans are interested in participating in focused national trials addressing issues that are important to both consumers and the medical community at large.
A desire for efficiency
Managed care also wants more order and greater efficiency in the system–two qualities that academic researchers say could stymie innovation. "The academic environment has always allowed for creativity and time for inspiration. In today's new environment, clinical research is much harder to manage," says Emory University's Michael Johns.
AAHP's Barbary Lardy says clinical research should be organized at the national level to eliminate competition for patients or research dollars between various clinical trials addressing the same issues. In addition, she recommends establishment of criteria to eliminate redundant and poor-quality clinical trials that can waste research dollars and lead to inconclusive and insignificant findings.
Whether for good or ill, managed care's role in clinical research is growing. Numerous managed care organizations have substantial research programs with highly qualified scientific investigators, according to AAHP. In fact, health plans have formed substantial partnerships with academic health centers and other university schools and colleges.
Industry support
Here is a sample of the clinical research under way by managed care organizations:
Harvard Pilgrim Health Care has patients enrolled in trials looking at treatments and therapies for cancers of the breast, colon, gastrointestinal tract, female reproductive organs, prostate, brain/head/neck, lung, lymph nodes and male reproductive organs, as well as trials studying solid tumors, hematological factors, Hodgkin's disease, leukemia and bone marrow transplants.
Kaiser Permanente, Southern California, conducts it owns clinical trials. Current trials examine treatment for lymphocytic leukemia, locally advanced bladder cancer, Stage III breast cancer, carcinoma of the prostate, Hodgkin's disease, adenocarcinoma, small- and non-small-cell lung cancer and colorectal cancer.
Oxford Health Plans has referred patients to clinical trials studying bone marrow transplant for breast cancer, breast cancer stem cell rescue, high-dose chemothera- py for breast cancer and small-cell treatment for lung cancer. The plan estimates that it refers several patients to clinical trials per month.
Oxford also has worked with Duke University on NIH-sponsored clinical trials, and is anticipating coordination with the National Cancer Institute on lung cancer work in the near future.
United Health Care recently incorporated contractual language allowing patients to enter clinical trials if those trials meet NIH criteria and if the treatment is for a life-threatening disease.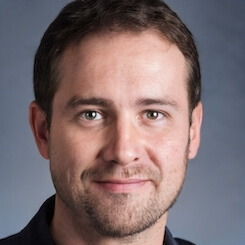 Paul Lendner ist ein praktizierender Experte im Bereich Gesundheit, Medizin und Fitness. Er schreibt bereits seit über 5 Jahren für das Managed Care Mag. Mit seinen Artikeln, die einen einzigartigen Expertenstatus nachweisen, liefert er unseren Lesern nicht nur Mehrwert, sondern auch Hilfestellung bei ihren Problemen.