Formularies, one of managed care's favorite cost-control tools, may not be doing the job, according to a new study led by outcomes expert Susan Horn, Ph.D., senior scientist at the Institute for Clinical Outcomes Research in Salt Lake City.
What Horn and fellow researchers discovered surprised them and will surely stun managed care executives: Restrictive formularies are said to have increased, not lowered, pharmaceutical and medical costs.
There is sure to be a lot of debate over this research, which flies in the face of conventional wisdom. The Academy of Managed Care Pharmacy, for example, says the study is flawed because it didn't analyze costs, patient outcomes, quality of care or the efficacy of the drugs on the formularies. AMCP says the study "fails to establish a cause-and-effect relationship between drug formulary restrictions and rates of utilization of services," that it "does not address the issue of patient outcomes" and "fails to look at what drug costs and drug/medical utilization patterns were at the plans before the formularies were put into place." This lack of a baseline is its "greatest flaw" says the academy.
The Managed Care Outcomes Project analyzed prescription cost-containment practices such as formulary use and generic substitution at six staff- and group-model HMOs. One HMO did not have a formulary, but the other five, in differing degrees, used restrictive formularies.
Researchers followed 12,997 patients for one year. The study tracked only five diseases that commonly require pharmaceutical treatment: asthma, ear infection, arthritis, ulcers and high blood pressure. Participants accounted for 240,000 prescriptions, 99,000 office visits, 1,000 hospitalizations and 480 emergency department visits.
Horn found that some cost-containment strategies, such as case management, did reduce health care expenses. But restrictive formularies had the opposite effect. The HMO without a formulary almost always had the lowest utilization of health care services.
Tennessee physicians say they have been interrupted to change prescriptions far too many times, so often that the Tennessee Medical Association recently funded a survey of 200 primary care physicians and their prescribing habits for TennCare patients.
Ninety-five percent said they had been advised by a pharmacist or by a TennCare managed care organization to change a prescription because the drug was not on the formulary or because the alternative drug was cheaper. Of that group, 66 percent reported that their patients experienced side effects after the prescription was switched. Of course, there is no way to know what the outcomes would have been with the originally prescribed medications.
Since June 1993, TennCare has provided health care benefits to Medicaid beneficiaries and uninsured residents of the state through managed care plans.
TMA President Robert Bowers, M.D., said that physicians' inability to prescribe their first choice of medications is having serious consequences for patients and driving up the overall cost of TennCare. Bowers also attacked RxCare of Tennessee, TennCare's largest pharmacy subcontractor, which is owned by the Tennessee Pharmacists Association, for giving pharmacists incentives to dispense the lowest-cost drugs.
Meanwhile, after a tug-of-war between physicians and pharmacists over expanded professional authority for the latter, the TMA and the TPA are both supporting a bill that would permit pharmacists to educate patients about their prescriptions. It has unanimously passed both chambers of Tennessee's legislature and awaits the pen of Republican Gov. Don Sundquist.
If it weren't for the First Amendment Rights Fund, George Schwartz, M.D., could be bankrupt today. Coastal Physician Services sued him for libel and slander as a result of an editorial he wrote.
The fund, created by some of Schwartz's colleagues to help pay his legal expenses, defends physicians' First Amendment rights when they are sued for writing or speaking out on medical issues. Known as FARFEP (First Amendment Rights Fund for Every Physician), its mission is "to allow any individual physician to speak the truth about the business of medicine without the fear of being crushed by the expenses of a meritless lawsuit, as well as to educate the public."
In December 1993, Schwartz, an emergency physician in Santa Fe, N.M., wrote an editorial for Emergency Medicine News about how for-profit, multi-hospital contract groups have raised their profile in emergency rooms. He concluded that "the field is being overrun by pirates and marauders who have our destiny in their careless hands." Although it was not named in the editorial, Coastal sued Schwartz. After nearly two years of hearings and about $100,000 in legal fees, North Carolina Superior Court Judge Ron Stephens dismissed the case.
To contact the fund, write to: FARFEP, P.O. Box 1968, Santa Fe, N.M. 87504.
It's now five years in a row that the percentage of medical students choosing careers in family practice has risen, and some attribute that to the important role primary care physicians play in managed care.
"The world is waking up to the fact that family physicians are essential to the foundation of our nation's health care system," says Douglas E. Henley, M.D., president of the American Academy of Family Physicians.
As of March, 2,840 family practice residencies had been filled through the National Resident Matching Program, the AAFP reports. Nearly 16 percent of medical school seniors selected family practice residency positions, the highest percentage ever. About 90 percent of the 3,137 family practice residency positions have been filled.
Despite these favorable developments, the AAFP cautions that the country still has too many medical subspecialists and too few family physicians, general internists and pediatricians.
Growing numbers of employers are offering their workers health coverage through HMOs, preferred-provider organizations, point-of-service plans and other managed care arrangements, while fewer are making indemnity insurance available, according to a survey of 681 U.S. employers.
Source: HEWITT ASSOCIATES, LINCOLNSHIRE, ILL.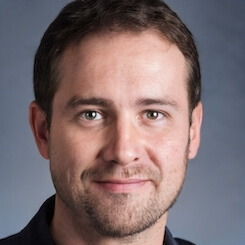 Paul Lendner ist ein praktizierender Experte im Bereich Gesundheit, Medizin und Fitness. Er schreibt bereits seit über 5 Jahren für das Managed Care Mag. Mit seinen Artikeln, die einen einzigartigen Expertenstatus nachweisen, liefert er unseren Lesern nicht nur Mehrwert, sondern auch Hilfestellung bei ihren Problemen.