Is diagnostic support software good news for both physicians and HMOs? Yes, say the companies selling such programs, who contend that they can "put the fun back in practicing medicine."
Your practice administration is computerized; you communicate with colleagues via E-mail; maybe you surf the Internet after dinner. But if you're like most physicians, you still rely on your unaided mind to sort out the relevant data in a patient's history, signs and symptoms to arrive at a differential diagnosis.
For example, what do you do when you encounter unfamiliar or contradictory findings in a patient? Consult with a colleague? Search the medical literature in electronic data bases such as MEDLINE at the National Library of Medicine?
The time constraints of a busy practice don't allow many physicians to do much more than try to work around the problem and monitor the patient's progress. And primary care physicians know that referring a patient to a specialist is becoming a less frequent option, especially if that patient is enrolled in a managed care plan.
The irony, of course, is that the information you need to figure out what's going on with the challenging patient is likely to be in the medical literature. The problem is getting to the relevant literature easily and quickly and applying it to the case at hand.
A solution to that problem may be in broad use by the end of the decade. The relentless pressures in the health care marketplace to provide higher-quality health care at less cost are making clinical decision support software programs an increasingly attractive proposition for physicians and managed care organizations alike. Indeed, proponents argue that these programs can not only increase the cost-effectiveness and quality of care, but also empower the patient, lower malpractice premiums, save lives and put the fun back in practicing medicine.
No substitute for doctors
In a nutshell, the goal of diagnostic support software systems is to quickly and easily provide physicians with a comprehensive list of possible diagnoses, based on the patient data entered in the system. Using Bayesian (probability-based) or Boolean (logic-based) algorithms, a combination of the two or even cognitive models of diagnostic reasoning, the system comes up with a list of possible diagnoses from its knowledge base which, in turn, is derived from the medical literature, or from expert opinions, or both.
It's like using MEDLINE to find the most recent peer-reviewed articles on a particular disease. But the system adds a problem-solving step that speeds the search process, takes complex variables into account and presents the results in an organized manner. With a simple keystroke or mouse click, some systems will also display the actual literature references and journal abstracts and suggestions for cost-effective work-up strategies, treatment plans and drug prescriptions.
Many of these systems were originally developed as teaching tools in medical schools, where they are still used. They've been refined as their usefulness has become apparent in the marketplace, and they're now being sold for use by practicing physicians.
For the developers of clinical decision support programs and the physicians who use them, the rationale for these expert systems is compelling. "The medical literature, as everybody knows, is vast and growing more rapidly than physicians can keep up with," says Randolph Miller, M.D., professor and chairman of biomedical informatics at Vanderbilt University in Nashville, Tenn. "So the authors of these software programs have attempted to read the base medical literature and summarize the key information in an easily accessible electronic format."
A general internist, Miller was part of a team that developed Quick Medical Reference (QMR) under the leadership of Jack Myers, who was chairman of medicine at the University of Pittsburgh from 1955 to 1970 and president of the American College of Physicians. QMR is a decision support program for general internal medicine built upon the Internist-I knowledge base developed in the 1970s and 1980s.
Miller and other developers are quick to point out that the intention here is not to replace physicians, not even to make diagnoses, but merely to give physicians the tools to cope with information overload in an increasingly fast-paced practice environment.
"I think it's unreasonable to expect that physicians will be able to keep in their minds all of the information that connects hundreds or thousands of possible manifestations with over 1,000 diseases," says Herbert S. Waxman, M.D., ACP's senior vice president for education. "Computers, on the other hand, do this very well."
Twenty years ago, Waxman took over as editor of the adult medicine database for Meditel, a program developed at the University of Pennsylvania Department of Medicine. According to Waxman, the guiding principle in the development of Meditel was "if you don't think of a diagnosis, you may not make that diagnosis." Not only are these programs helpful in diagnosing rare and relatively new diseases, he says, they also help physicians identify common diseases that manifest themselves in an unusual way. He likes to use the verb "prompt" to describe what Meditel and similar programs do for the physician.
Lower costs, higher quality
The usefulness of these systems in diagnosing the broad spectrum of patient problems–from the relatively straightforward to the rare, unusual or complex–is likely to depend on each physician's experience. Over time, however, proponents are convinced that diagnostic support systems offer the potential for significant gains in the cost-effectiveness and quality of care.
"I think all of us in medicine have to become increasingly concerned about cost-effective care," says Octo Barnett, M.D., principal developer of the DXplain program, professor of medicine at Harvard Medical School and director of the Computer Science Laboratory at Massachusetts General Hospital in Boston. "At its best, DXplain will help you arrive at the correct diagnosis more cost-effectively and more quickly."
Family physician Charles Burger has been using Problem Knowledge Coupler software intensively for two years in his Bangor, Maine, practice. His PKC program is integrated with an electronic medical record system, and there is a networked computer work station in each exam room. Burger says that about twice a week he sees suggested diagnoses on his computer monitor that he would not otherwise have thought of.
Problem Knowledge Couplers are the brainchild of Lawrence Weed, M.D., president of PKC Corp. in Burlington, Vt., and emeritus professor of medicine at the University of Vermont College of Medicine. Of the 60 "couplers"–software modules–in the PKC product line, five are screening devices and the rest are designed to help physicians diagnose and manage specific diseases such as hypertension and respiratory problems. Burger has 60 couplers and uses about 40 on a regular basis. He is convinced that when the data are in, malpractice insurance carriers will offer premium discounts to physicians who use clinical decision support systems.
"I practice better medicine than I did before," says Burger. "As you use the program over and over again, your mind starts to work with the same discipline and consistency, too. You get used to a level of quality that would be difficult to maintain if you took the system away."
Quality through uniformity
These anticipated gains in cost-effectiveness and quality make decision support systems potentially valuable for physicians, especially physicians practicing in a managed care environment. C. David Richards, M.D., is medical director and vice president of Intermountain Health Care in Salt Lake City, Utah, an HMO that serves 300,000 members in Utah and adjacent areas in Idaho and Wyoming.
"A decision support system can give you a differential diagnosis that you haven't thought of, and it can also help you by documenting that this physician has reached this diagnosis through reasonable means," says Richards. "It also enables you to go back and say, OK, now give me outcomes. If care is haphazard or random, it's hard to improve quality because you can't get a handle on what you're doing. With more uniformity of care, you're better able to observe and measure what you're doing and take steps to improve quality."
To achieve that capability, specialists in the field of medical informatics envision a system three to five years from now in which an electronic patient medical record, diagnostic and treatment support software (incorporating practice guidelines) and outcomes research become integral elements in a continuous quality improvement loop.
Applied Medical Informatics (AMI) in Salt Lake City markets Iliad, a diagnostic and treatment support program developed by Homer R. Warner, M.D., at the University of Utah. Iliad's base of knowledge includes internal medicine, pediatrics, dermatology, Ob/Gyn, psychiatry, sports medicine, urology and peripheral vascular diseases.
"We are now linking Iliad to an electronic medical record to make it one of the tools physicians can use at the point of care," says Omar Bouhaddou, Ph.D., AMI's vice president of knowledge engineering. "Iliad can then also be used to help the physician document an encounter with a patient and help enrich the electronic record, which then leads to better outcomes research."
AMI also has two successful consumer-oriented software products on the market, Medical HouseCall and Pediatric HouseCall. Bouhaddou says these products enable consumers to maintain optimum health, give them instructions for self-care when appropriate and also help them better understand their illness and their provider's care plan.
Consumers' demand for more medical information, for a greater role in the medical decision-making process and more responsibility for their own health is also a factor in the growth of decision support programs for physicians. Problem Knowledge Couplers, for example, are specifically designed to be used by physicians with the active participation of the patient. Burger says he reviews the information generated by PKC modules on his computer monitor with the patient during an office visit and prints it out for the patient to take along. He sees more and more consumers doing their own research on the Internet and welcomes patient participation as a necessary first step in disease management.
According to Eta Berner, Ed.D., professor of education in medicine at the Birmingham campus of the University of Alabama School of Medicine, a lot more research needs to be done on the usefulness of decision support systems in practice. She has been evaluating clinical decision support systems for about 10 years.
"These are complex systems, and they shouldn't be judged on the basis of anecdotes or by making a hasty judgment based on one case –i.e., if it doesn't do well, then it's no good, or if it does well, it's terrific and brilliant," says Berner. "A physician's competence isn't just judged by one patient walking in the office and saying 'I like him' or 'I don't like him.' There needs to be systematic evaluation and people considering these systems ought to be looking at those data. "
Changes in practice style
Clinical and other decision support systems may change the way physicians practice medicine in ways that go beyond using a computer in the exam room. In Burger's practice, for example, two full-time medical assistants perform physical exams and enter their findings as well as data from patient questionnaires into the electronic medical record. That allows Burger to spend more time with his patient to arrive at a diagnosis and decide on a treatment plan.
If decision support systems deliver what they promise, will consumers look for them in their physicians' exam rooms?
Will malpractice insurance companies offer premium discounts to physicians who use them?
Will managed care plans use these systems as a condition for getting on a provider panel?
"I don't know if we're going to use these systems," says Richards. "That's going to be decided by the physicians in the network. My personal belief is these systems are going to be there so that those who want them can use them, and the proof is going to be in the pudding. Eventually, we'll be looking at the difference between those who use them and those who don't, and if those who use them are more cost-effective and astute providers, all you have to do is publish those data and the ones who aren't using them will say, 'Gee, we'd better get on the bandwagon.' That's human nature, don't you think?"
The author, who lives in Indianapolis, is a writer and marketing communications consultant specializing in health care.
What is clinical decision support software,
and what does it promise to accomplish?
Touted by proponents as a ubiquitous feature of tomorrow's medical practice, clinical decision support programs bring the wealth of medical knowledge to physicians' fingertips as they meet challenging patients.
Diagnostic and other clinical decision support systems are a practical application of medical informatics, a fast-growing academic field that is concerned with how information technology can help the health care industry with its information storage, retrieval and processing needs.
The accompanying article explores some of the advanced software products that help physicians make a differential diagnosis. In addition to presenting a list of suggested diagnoses, some programs also include other features such as suggested workups, associated costs, treatment plans, ICD-9 codes, clinical images and drug information. Some products are available for PCs and Macintosh computers, others only for PCs.
There are also differences in the scope and size of the knowledge bases and how often they are updated. According to Randolph Miller, M.D., of Vanderbilt University, the quality of these knowledge bases can vary significantly, even within one system, depending on the sources used, who does the editing and how often they are updated.
"Decision support systems will be very important to all practitioners," predicts Miller. "Physicians would be well advised to become familiar with this technology, even if they aren't ready to use it in their practice on an everyday basis, and then to help contribute to the evolution of this technology over time by giving their comments to vendors about what is good and bad about these products. For example, if you are going to be using a computer-based tool to help you make decisions, you want to make sure that the information that went into that knowledge base is the most current and reliable.
"This technology is going to make the practice of medicine more fun, because now you don't have to deal with that enormous recall burden–stuff no mind can do," says Lawrence Weed, M.D., emeritus professor of medicine at the University of Vermont College of Medicine and president of the PKC Corp., which markets diagnostic support software. "Now you can really enjoy taking care of people, making them feel better and perfecting your hands-on skills, which is why most of us went to medical school for in the first place. It's enormously liberating."
---
Our most popular topics on Managedcaremag.com
---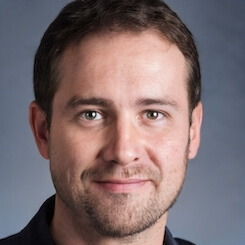 Paul Lendner ist ein praktizierender Experte im Bereich Gesundheit, Medizin und Fitness. Er schreibt bereits seit über 5 Jahren für das Managed Care Mag. Mit seinen Artikeln, die einen einzigartigen Expertenstatus nachweisen, liefert er unseren Lesern nicht nur Mehrwert, sondern auch Hilfestellung bei ihren Problemen.