David Lansky, Ph.D., has served as president of FACCT — the Foundation for Accountability — since the not-for-profit organization was created three years ago. FACCT defines its mission as helping consumers make better health care decisions. Paul Ellwood and other members of the Jackson Hole Group pushed for the group's creation to help assure that the needs of consumers and purchasers of care were heard as quality measures developed. Ellwood also was frustrated with the direction taken by the National Committee for Quality Assurance. "Our pushing FACCT did in part stem from the idea that NCQA seemed to rely on methods that weren't going to affect the emphasis plans put on quality," Ellwood told Managed Care last year. Today, FACCT and NCQA collaborate on several projects. FACCT's board of directors includes representatives of consumer organizations as well as corporate and government purchasers of care. Before coming to FACCT, Lansky was a senior policy analyst for the Jackson Hole Group during the national health reform debate of 1993–94. He also was regional director of clinical information for the Providence Health System in Portland, where he led its Center for Outcomes Research. Originally a Bostonian, he went west to attend graduate school at the University of California-Berkeley, where he earned a master's degree and doctorate. He spoke recently with Senior Contributing Editor Patrick Mullen.
MANAGED CARE: FACCT defines quality through the user's perceptions, while other groups — the AMA, the Joint Commission on Accreditation of Healthcare Organizations and NCQA — come at it from the provider and health plan sides. Does that represent a fundamental difference of approach?
LANSKY: I think that's accurate. We're trying to reflect the concerns that the demand side of the health care system have expressed, or in some cases haven't expressed but are trying to find ways of expressing.
MC: Those concerns are more diffuse and less readily expressed than those of organized groups like health plans or physicians.
LANSKY: That's true. It's also true that as a society we have not, up until recently, encouraged consumers or patients to have a strong voice or a means of expressing it in the economics or culture of the health care system. We have not created an expectation that individuals have a strong controlling role over how their health care is arranged. So there's been a natural tendency to turn to the professional experts to make these judgments. The public, justifiably, has also wanted to make sure that expert views are reflected in the quality systems that are in place. But people haven't really felt that it was up to them to shape the quality agenda. That's something we're also trying to see changed.
MC: By the economics of health care, I assume you're referring to the third-party payment system. How is it possible to get patients involved when they are still insulated to a large degree from the cost of what they're getting and from the decision-making structure?
LANSKY: I would leave it to economists to answer your question. To the extent we've had our voice heard at all, it's because we had a very influential group of organizations working with us at our board level. They all have their own requirements and perceptions of what the appropriate way to arrange and finance health care is. The strength of our voice on quality is that we confine our discussion to quality. The underlying question — of which economics is one aspect — is the ability of a consumer to make decisions, whether it's choosing a doctor or a treatment or a health plan. We feel strongly that people need to have the opportunity to make important decisions about their health care and they need that information to make those decisions. To the extent that there needs to be an economic or cost component, how that decision is arranged is something we have not yet tried to wrestle with.
MC: There's an ongoing debate over whether the growth of managed care has improved or hurt the quality of care. You mentioned the importance of communication between doctors and patients. Would you agree that managed care has helped break down the historic notion that the physician will tell patients what to do, and patients will nod their heads and do it?
LANSKY: That's a byproduct of a larger process. The general revolution in information and communications and democracy all support the point you're making. But it's a chicken-and-egg thing whether the nature of communications and decision making in managed care is a byproduct of modernization of health care or whether managed care had itself been a driver. It's certainly part-and-parcel with a larger process. Even if decision-making power shifts from a doctor to a health plan or a medical director, it doesn't do a lot to change the paternalism of the system deciding for you what should happen. In some ways it compounds it, by creating a mythology of there being some clerk in an insurance company overruling the doctor. That perpetuates a perception that consumers and patients are victims of someone else's decision-making and are not in a position to shape their own health destinies.
MC: You've spoken on the notion of shifting power in health care. Where's the power shifting to and from?
LANSKY: I think it's inevitable that the power will shift to the consumer. As an intermediate step, it's obviously shifting to the group purchaser. But many group purchasers have fairly quickly in turn tried to shift that power down to their beneficiaries. In the Medicare and Medicaid managed care markets and some employee settings, that transition is happening relatively quickly. Economic responsibility has not shifted at the same rate as decision making, which creates a kind of anomaly in how people understand the impact of their choices. Certainly in the managed care environment, the perception is that power once held by providers is now in the hands of intermediaries such as insurance companies.
MC: Of course, physicians argue that their interest is in the well-being of their patients, not in the bottom line of the insurance company. In recent months there's been some talk of a reassertion of physician control of care delivery. Is that something you see happening?
LANSKY: Yes. There is a certainly understandable desire by physicians and others to regain some control over their own professional lives and their own relationship with patients. They're having some success at it. There is also a sense that the managed care industry has found it difficult both to change physician behavior and to continue to manage compensation the way it wants, so premiums are going up as a result. Maybe we just have to see this as a constant oscillation of the power balance among different stakeholders until we get it right. It's a highly pluralistic world, and it's going to take a while for us to figure out how to organize a system that accommodates the variety of needs and expectations that people have.
MC: One of FACCT's goals from its inception has been to measure clinical outcomes. How has that gone and how has that goal evolved?
LANSKY: It's not proven to be any more difficult than we thought it would be to develop clinical and health outcomes measures for patients. Going through that work has taught us more about the process of developing measures and how to make some of the technical judgments along the way. There is obviously a fair amount of technical work to be done, but that's the nature of the work, to solve technical problems. From a technical point of view, we've been relatively reassured that developing and collecting data for a measure is not terribly difficult. Asthma is an example. All the measures that everyone in the country felt were necessary for asthma pretty much come from the patient, and can be collected with a survey. The only real technical issue was how to do case identification of patients so you'd have apples-to-apples comparisons. It took six to nine months to collect the data, and for testing, validation and refinement. Now the measures can be easily and inexpensively used.
MC: Are you finding that getting buy-in from some organizations is difficult because they don't see the value of working with you?
LANSKY: Broad changes in health care affect people's ability to focus on quality information. There's an ebb and flow of attention. This year the focus is on patient protections, while in a previous year it might have been on access to specialists. After three or four years of price stability, we're seeing a new wave of price increases. Every organization we work with has its own set of considerations that affects how it proceeds. For example, large national employers tend to have a fairly small number of covered lives in any one community. So their effectiveness in using quality data depends on their ability to partner with many local communities, each of which has its own circumstances and configurations.
MC: To what degree does your board try to persuade folks to get involved in your work?
LANSKY: To a pretty substantial degree. Some very active purchasers, like the Federal Employee Health Benefit Program, have given us many opportunities to communicate directly with the plans they contract with. They have been very forthcoming in using our tools and our measures. FACCT itself has no institutional standing or formal role. The trustees of FACCT really are FACCT. We're really just the agent of our board organizations.
MC: FACCT is developing a set of quality measures in children's health care. What will be measured and for whom?
LANSKY: Over the last year there has been a growing sense of concern about children's health. So there was a decision that everyone involved in children's health care quality should work toward a common set of criteria for evaluating care. It was less a decision about what to measure than a decision that we should undertake this work together.
MC: Beside FACCT, who else is involved?
LANSKY: NCQA, the Health Care Financing Administration, the principal funders of children's health, the Agency for Health Care Policy and Research, a lot of foundations, the American Academy of Pediatrics, family physicians, some children's advocates and health advocates, all felt a shared need. One of the precipitating factors was the passage of the federal Children's Health Insurance Program. That created a symbolic focus. State Medicaid administrators, who obviously have a large responsibility for vulnerable children, were moving toward managed care models. But they had no way of knowing whether this vulnerable population was going to be helped or hurt by the shift to managed care. So they felt the need to have some monitoring system in place to make sure that kids — especially kids with chronic illnesses — were not going to be harmed by a shift in the structure of the health system.
MC: Was there a consensus on what needed to be measured?
LANSKY: No, less that than a consensus that we should work together because we had a shared need for new measures. No one has successfully put a stake in the ground around the health of children.
MC: What is the timeline and the process?
LANSKY: We're clear about the first year and a half or so, starting just now. Important health care issues for kids differ from those for adults. They tend to be less organized by disease. Fortunately, there is a low prevalence of any one chronic condition among kids. It's difficult to just measure kids with diabetes or cerebral palsy, because fortunately there aren't very many of them in any one health system. So we look at our overall responsibility to help kids develop properly, to get through key developmental milestones with the involvement of parents and family. It becomes more logical to look at common competencies that affect lots of kids who have, say, chronic illness. Does the health care system help their parents understand how to care for their kids and to understand risk factors for kids as they approach them? Does the health system help teenagers identify health risk behaviors and learn how to avoid them? Those are common competencies that cut across many populations, and we can measure how well health care systems do those things.
MC: Once these measures are developed, purchasers could use them to see how well care systems are meeting these standards?
LANSKY: Yes. Certainly NCQA expects to include some of these measures as HEDIS evolves. NCQA is a full partner in this process. At the federal level, the Department of Health and Human Services would like to have measures to oversee the CHIP-financed programs. The states would like to have them for Medicaid. Children's hospitals are trying to demonstrate that their care for kids with special needs is superior, so they want to distinguish themselves with these kinds of measures.
MC: FACCT is also working on a data set that will help purchasers and others create report cards to compare plans. How is that proceeding?
LANSKY: Any measurement system that requires extensive collection of clinical data, say laboratory results or information from a patient's medical record, is going to have to jump many hurdles before it's widely implemented. There are questions about the clinical information infrastructure, the willingness of people in this very pluralistic system to voluntarily provide data, and the unlikelihood of success of any mandated measurement systems. All that taken together meant that we needed to find some easier, less expensive and, frankly, less complete measurement strategies. In other words how do we improve what the public has in its hands without waiting for all of these other structural problems to be solved? We're going to use surveys of patients so we don't have to go to the doctor or the HMO and create additional costs or burdens. We have two projects this summer. We will test a survey for patients with chronic illnesses, such as asthma, diabetes and heart disease. Probably by the fourth quarter we'll begin work on acute-care issues.
MC: With a survey that would go to patients?
LANSKY: That's our plan. The goal is to make it inexpensive and feasible without relying a lot on clinical data. And we will be happy to publish and share with health plans the complimentary clinical items. Then we could say to a plan, "Here's how your patients are reporting what they're doing with their asthma symptoms or managing their diabetes." We encourage plans to look at these clinical indicators within their own information systems, in their own provider community to understand why their patients are reporting the outcomes they're reporting.
MC: The data will be collected through the employer or whoever the plan sponsor is?
LANSKY: Yes. Often we've seen the plan sponsor or purchaser say to the plans with which they contract, "We'd like to look at this asthma population. The only help we need from you is a list of patients who meet this criteria, who had at least two ambulatory visits for asthma with this ICD-9 code in the past 12 months." So the burden on the plan is fairly small.
MC: A concern among physicians and plans is the time they spend filling out surveys and providing data to folks who try to measure quality or other things. What can be done to minimize that so they can provide care?
LANSKY: We can develop measurement strategies that are as minimal in their burden as possible. The reality is that this is a phenomenally large industry with virtually no information capabilities within it except for managing money. It is absolutely astonishing to me that if you go to virtually any clinic, doctor's practice, health system or health plan in the United States and ask them the level of blood sugar control for their patients with diabetes, almost none of them would be able to answer that question. If ten or twenty or thirty years ago, health care providers accepted responsibility for managing care, for knowing what's happening to their patients, for having information available, at least for internal management and ideally for external reporting, then maybe we wouldn't be in this difficult catch-up phase now.
MC: Why do you think that didn't happen?
LANSKY: We as a society have never paid people to provide quality care. We've never measured or reimbursed or rewarded people for doing a good job, so no one had an incentive to spend any money to track it. We've certainly not trained professionals to think about population-based care and to organize information in that way. We've had enthusiasm for evidence-based medicine but not much infrastructure to support it. All those things are changing and managed care certainly has the structural capability to make those changes happen.
MC: What's your sense of how quickly that is changing?
LANSKY: Considering how much has happened in the last ten years or even five years, I guess I'd have to say it's changing rapidly but not rapidly enough. It's not only a matter of impatience by people who work in the field. There's also a sense of anxiety about the public mood as reflected in the media and in the political world.
MC: Things like the patients' bill of rights proposals?
LANSKY: People in the health care system are nervous about body-part legislation or mandates about specific types of access or specific guidelines. I don't see an alternative way to respond to the public concern, unless the industry takes a serious look at its own performance and makes a commitment to improving that performance and being very public about it. The health care industry needs to reassure the public that we are aware of, and are working on, things that people are concerned about. Until the health care system takes that on, the public is going to look for quick fixes, and political systems are willing to provide them.
MC: What are some of the things about your work that you find exciting?
LANSKY: I'm fascinated by large and vital systems that affect everyone's life and how those systems change. My specific interest in health care quality goes back about almost 20 years when I started working with a cardiac surgical group. I appreciated what a scientific group they were, how much they wanted to use evidence to constantly improve what they do, and their willingness to throw out tried and true methodologies whenever something better came along. They knew they were in a great dynamic field and that within twenty years, everything they did today would probably be passé. They wanted to be part of the process of discovery and improvement. I think that was driven by a scientific and clinical intellectual passion and by a humanistic passion to make health care better for more people. There's that enormously noble underlying belief that drives so many people in health care. At the same time we seem to be failing to achieve the potential of all the technology and passion and expertise and intelligence that's out there. I want to help others who are committed to making care better, by putting together some mechanisms and policy systems which will help them do the things they want to do anyway.
MC: Would it be fair to say that your most common frustration is that things don't change as fast as you'd like?
LANSKY: I think that's true. That's the way life is. If you step back a little bit and look at the last ten years, things have progressed quite a bit. The road on which people in this field seem to be traveling feels pretty good to me. We are, as a group with different perspectives and different philosophies and different responsibilities, still progressing in a sound and purposeful way. Some of us have to be on the side of the rope that is just pulling hard so that people who have other responsibilities …
MC: Are reminded of your presence?
LANSKY: Yes, thank you. The impatience that I might feel is that part of my job is to say, "We can do better, we can do it faster, the tools are ready." Changes to a very important and complex system like American health care don't happen because any one institution or process or mechanism comes into place. It happens because thousands and thousands of decisions and activities take place which move the way we all think and the way we all act in some new direction. It's a much more subtle process of transition than I might have once thought. That's comforting, because it means we all make a contribution from where we're starting toward improving the health system. Part of what we're moving toward is that the American consumer, the individual out there, has to be a central part of how we all look at the health care system and has to be informing our thinking. That might be the most important thing and the most difficult process to advance. That certainly wasn't where I was coming from five or ten years ago. It's become more obvious, not only to me, but to many other people. That is going to have to become a more central part of how we all approach our work.
MC: Thank you.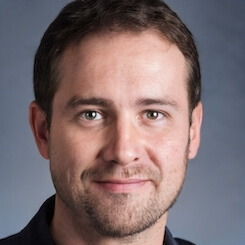 Paul Lendner ist ein praktizierender Experte im Bereich Gesundheit, Medizin und Fitness. Er schreibt bereits seit über 5 Jahren für das Managed Care Mag. Mit seinen Artikeln, die einen einzigartigen Expertenstatus nachweisen, liefert er unseren Lesern nicht nur Mehrwert, sondern auch Hilfestellung bei ihren Problemen.