A simple idea with huge implications: Let employees purchase their own health insurance with the help of "defined contributions" from employers.
Perhaps only in health care can an idea that's still very much in the embryonic stage — that's lacking any grassroots or congressional support to speak of — create such sharp debate. Why not just give employees the money to buy their own health insurance?
"Not as simple as it sounds," warns Neil Trautwein, manager of health care policy at the U.S. Chamber of Commerce. It may encourage companies — especially small businesses — to stop providing health care benefits altogether. At the very least, policymakers should be cautious in their exploration of this concept.
"The employer-based system has worked well for employers and employees alike," says Trautwein, pointing out that 7 out of 10 Americans get their health care benefits through employers. Defined contribution's "intuitive appeal" quickly wilts under a barrage of obvious considerations. For instance, he asks, "How could they guarantee that individuals with adverse medical histories wouldn't be forced out of the marketplace? What incentives would an employee have to use the direct contribution for health care?"
But you only have to travel the short distance between Trautwein's Washington, D.C., office to George Washington University to find an expert with an opposing view.
"A damn good idea," pronounces Warren Greenberg, Ph.D., professor of health economics at the university's School of Public Health and Health Services. An idea that's not nearly so radical as many business leaders believe.
"In a couple of countries that I've studied, individuals buy health insurance on the open market," says Greenberg. "The Dutch have been doing this for a long time."
And the idea is starting to take hold here thanks to some powerful voices — notably the American Medical Association — that are lobbying for a defined-contribution system.
And to those who warn that employers will bail out, Greenberg answers that employers don't pay "health care benefits today out of the goodness of their hearts." Employers who want to keep good employees will offer whatever benefits are necessary to do so.
Special relationship
The firestorm of comment this topic draws can perhaps be attributed to the fact that it examines the employee-employer relationship, one of the most important dynamics in our lives. "Employment is most people's link to security," John La Puma, M.D., Managed Care's ethics columnist, points out. "Most people don't sign up with managed care organizations on their own."
Let's step back a bit, advises Dick Cowart, a partner in the Baker, Donelson, Bearman & Caldwell law firm in Nashville, which specializes in health care issues. He compares the defined-contribution idea to medical savings accounts. (See "If the Government Ever Tests a Defined-Contribution System…") But unlike MSAs, there have only been perfunctory rattlings to embrace it because the defined contribution process, if adopted on a large-scale basis, would overhaul the health care system.
"This is a big leap and it's going to take somebody spending a lot of money to educate the public," says Cowart. "I think for the well-educated individual who gets adequate information and has the ability to learn the system and make choices, it will be well received. To the masses of minimum-wage workers, just the process by which you get information and the methods by which you choose are so foreign."
And what do health plans think? "We don't have any kind of official policy on this," says Donald White, a spokesman for the American Association of Health Plans. "We just think there are a lot of questions. How would that kind of coverage work if implemented? What would it do to traditional risk pooling? Would there be a tendency for healthier people to forgo insurance? What ability would an individual have to negotiate specific benefits? We have a health care system now that insures a very large percentage of the population and that offers a vibrant mix of health plans and benefits. We normally work within the framework of what exists already."
Legislatively, the issue is still very new, although there have been rumblings. GOP Rep. William Thomas of California brought the matter up during a discussion on health care reform on the floor of the House on July 24. "The only way to fundamentally deal with the problems in our health insurance area is to empower consumers with the wherewithal to purchase the insurance and, just as important, with the knowledge to make choices," Thomas said. "They have neither of those in today's current system. It needs fundamental reform beginning with the tax code, and with the collection of data, to make those changes possible."
There's also talk of using defined contributions to cut Medicare spending. On Sept. 8, the National Coalition on Health Care — comprised of businesses, unions, consumer groups and primary care physicians — reported to Congress that such a plan would almost surely shift costs to beneficiaries. A study by the coalition, "Comprehensive Medicare Reform: Defined Benefit vs. Defined Contribution," states that defined contributions would reduce Medicare spending $3.6 trillion by 2030. The downside? "Many beneficiaries would have to supplement the voucher amount with their own funds to maintain even the comparatively spartan Medicare benefits package that all beneficiaries now have," the authors write.
Under the "defined-benefit" model, the government would guarantee a minimum amount of care that plans would bid on to provide. But the projected savings would be less — between $1 trillion and $2.8 trillion by 2030. "Thus, even with an aggressive competitive bidding system, we will still need to make other changes in the program such as an increase in the Medicare eligibility age or increases in revenues to fully close the Medicare funding gap through 2030," the coalition said.
In tying health care reform to defined contributions and the tax code, Thomas echoes sentiments expressed by the Heritage Foundation, a conservative think tank. "This debate shouldn't be about managed care," contends Carrie J. Gavora, the foundation's health policy analyst. "It should be about individual choice. It's part of a much larger question: How do you move from an employer-based system to one where an individual can buy the health care he wants? We believe that comprehensive health care tax reform with a sliding scale tax credit is the best way to go."
Gavora calls the current system "highly regressive" and worries that any legislative solution may be "oppressively regulatory."
Good, says Ron Pollack, J.D., executive director of Families USA, a national consumer advocacy group. Regulations, he says, are needed to check an industry that would turn its back on those who most need help. In fact, Pollack claims, if a direct-contribution system ever became reality, then regulatory and subsidy systems would be the mechanisms ensuring that everyone who needs health care insurance gets it. Individuals would need to be able to purchase insurance under the same group rating that HMOs currently assign to employers. "There would have to be subsidies for people at the margins so that people who cannot afford to pay the full freight would have some protection."
George Washington's Greenberg agrees, saying that while the marketplace would welcome a defined-contribution system, such a major change should not be left solely to the mercies of commercial forces. Some form of government oversight would be needed to ensure that everybody is covered. "Everyone would have to buy health insurance."
The insurance industry would be less than thrilled, says John Cantillo, a consulting underwriter with Foundation Health Care in Florida. "Allowing employees to select health care coverage from an undetermined number of health plans leads to volatility in risk evaluation and essentially creates individual policies," says Cantillo. "Although the Health Insurance Portability and Accountability Act of 1996 has eliminated many underwriting tools used to control cost in this market segment, existing conditions are still used."
He points out that individual coverage would be purchased at higher rates than those available to employers who buy in bulk. But more to the point: "Why would an employer want to subsidize someone else's poor experience? An employer's premium would rise based solely on the risk analysis of a pool of all individuals." Cantillo says that the ability to control and assess risk is the key to pricing. "The larger the population, the easier it is to forecast cost because of the law of averages," he says. "Although choice is an American tenet, we often fall short in realizing the cost associated with choice."
Entrepreneurs to the rescue?
Entrepreneurship is also very American, points out Regina E. Herzlinger, Ph.D., a Harvard Business School professor.
Companies once considered the HMO industry the "magic bullet" that would give employees the care they want while controlling costs. Flash forward: Employees aren't all that happy and, Herzlinger predicts, premiums will soon start to rise by double digits.
"One solution employers will have is to go to the federal government and say, 'You take it over,'" says Herzlinger. "The second is to go the other way — to their employees — and say, 'I'll give you the money and you can buy your own health coverage.'"
If employers go the defined-contribution route — and Herzlinger believes they will — entrepreneurs will step in to provide choice.
"The efficiencies that might come from having one purchaser are overwhelmed by the efficiencies that will come from entrepreneurial ability," says Herzlinger.
The recent history of retirement planning offers an indication of how opening up the health insurance industry might benefit everyone, she says. There was a lot of fear when companies began to eliminate old-fashioned pension programs in favor of giving employees a defined-contribution and then telling them to plot their own retirement scenarios. "People worried that there wouldn't be enough to choose from," says Herzlinger. "In fact, what happened was that there was an explosion of choices of what people could invest in."
Risk pools could be replaced by allowing individual medical histories to be one of the factors influencing the size of defined contributions for each employee, says Herzlinger. Say, for instance, that an employer now pays $10,000 a year in health care premiums for two workers: a 19-year-old truck driver with no existing conditions and a 57-year-old bookkeeper who suffers from diabetes. While the employer pays $5,000 in premiums for each worker, both the insurance carrier and employer know that the truck driver accounts for only $2,000; the bookkeeper accounts for the remaining $8,000. The defined-contribution system of the future would factor in differences in need, says Herzlinger. "You'd have to adjust the amount of money to people in proportion to their states of health. That ensures that people who are at higher risk won't be discriminated against."
Sounds good to AMA President Nancy W. Dickey, M.D., who has led the charge for a defined-contribution system. There are other ways individuals should be able to buy at group rates, she says.
"One of the things we have in our proposal is a call to develop a mechanism whereby individuals can pool together to get the group purchasing power that the employer currently gets," says Dickey. "Insurers do this all the time for things like car insurance. You are buying into a pool when you get your car insurance. Of course, you don't actually know who else is in the pool with you."
The AMA would also like to install a process by which individuals could buy insurance through an organization of their choosing, such as a church or YMCA. "With employers, you don't get a chance to find out the other choices," says Dickey. "Under defined contribution, if you get into a plan that says 'I promise you the moon' and only delivers the next county, you have a way to get out of it."
Good HMOs would have nothing to worry about, she says. "The plans that are of high quality and are patient-centered and spend a lot of dollars on health care — they'll all do fine."
Trautwein, of the U.S. Chamber of Commerce, thinks that the AMA may be setting unrealistic expectations. "The AMA is supportive of this idea but it's not at all clear to me that if we were in a defined-contribution system, employees would choose anything different than the managed care options currently on the table," says Trautwein. "Employers will also be wary of turning a positive — health benefits — into a fertile source of discontent, if not litigation." He can just hear how the foundations for such lawsuits would be laid: "The employee will say. 'Gee boss, your contribution isn't enough to purchase the kind of coverage I need.'"
More options?
In large urban areas, where employees are often given a choice of plans, a defined-contribution system could create more options, at least in theory. But in many places, employees are not given a choice because there are not many health plans to choose.
Lack of choice is the biggest reason a defined-contribution system simply can't work, contends David Neikrug, president of the Hakol Benefits Group, an employee benefits consulting company.
"The insurance world isn't set up for that yet," says Neikrug. "If you take a place like New York, where you have community rating and stiff competition — that's one thing. But then you take a place like Illinois, where you only have one or two health plans. Now, you might have some second-tier carriers out there who are willing to write policies, but with a lot of exceptions and exclusions."
Mark Tierney, CEO of Network Management Services, a consulting company, agrees that a direct-contribution system simply wouldn't fly.
"If individual insurance made any sense, it probably would have happened a long time ago," he says. Unlike other benefits, health care and life insurance are risk-based — the price is driven by risk. Theoretically, under a voucher system, the less healthy could be charged $500 per month and the healthy $100 per month, Tierney contends. "Employers have no way giving employees a risk-adjusted voucher because they cannot now, and never will, be able to assess the health risk of their employees and their dependents. Insurers can hardly do that today and it's what they do for a living."
And sure, contends Tierney, some doctors would love it. "They'd be setting their prices in an environment where there is no organized resistance."
Check's not in the mail
But the idea that physicians may support this because — as some would say — it reconnects the doctor-patient relationship that managed care has blurred, may be a fallacy as well, says Cowart of Baker, Donelson, Bearman & Caldwell. "While the physicians these days may feel that they are underpaid, they are accustomed to being paid. You'll see a lot of no-pays under this system and not necessarily because patients intended it that way."
And of course, there's the issue of those who would intend it that way.
"I'm very concerned that it would go into personal savings accounts, not medical accounts, which means more people will be underinsured which means that those who are properly insured will subsidize more care," says Cowart.
Which is not to say that the issue will simply go away on its own.
"Unhitch managed health care and employment," urges La Puma, the ethicist. "Will this be costly? Yes, but less so to the country than continuing to let its sickest go without managed care. Will it have other benefits? Yes. It may allow the safety net of professional judgment to stay intact."
Such sentiments may indeed be premature, as the U.S. Chamber of Commerce's Trautwein warns. But health care has seen great upheavals in the last decade. And, as an earlier ethicist, Abraham Lincoln, once warned: "We cannot escape history."
If the government ever tests a defined-contribution system…
Before a defined-contribution system becomes reality, it may have to be tested in the same manner that medical savings accounts are being tested now. An MSA pilot program that began in January 1997 and runs until the end of 2000 wants to weigh the experiences of 750,000 people who elect to use tax-exempt money to pay their own medical bills. At the end of the test, the U.S. General Accounting Office will report to Congress on the feasibility of MSAs. A progress report issued by the GAO in December 1997 shows that, for various reasons, the demonstration project got off to a less-than-impressive start.
Those same problems could also plague any test of the effectiveness of a defined-contribution system, warns William J. Scanlon, Ph.D., the GAO's director of health financing and systems issues.
He notes that the debate over encouraging defined contributions runs the gamut from those who claim such a system won't change anything to those who say it will change a lot.
"Probably, it depends on how prevalent it becomes," says Scanlon. "The issue of defined-contribution is whether the individual has the ability to shop for his own insurance. If many individuals become direct purchasers, the insurance market could become very different."
The GAO report said that "the sales of qualified plans were lower than expected. The Internal Revenue Service reported that 22,051 MSAs had been opened between January and June 1997, well below the HIPAA cap [for that point in the test] of 525,000…." (The test was authorized under the Health Insurance Portability and Accountability Act of 1996.)
This dearth in sales was attributed to several factors. Insurance brokers needed more training to sell the plans "because of the added complexity of the tax effects of MSAs." But the brokers weren't the only ones who needed crash courses. They spent more time selling the plans because customers had difficulty understanding MSAs. The report notes that "one insurer estimated that agents spend about 15 minutes selling a general health insurance policy while the MSA product required about an hour and a half to explain the interaction between the health insurance plan and the savings vehicle."
The transience of the MSA pilot may also have been a factor. "Some insurers noted that consumers may be uncomfortable purchasing qualified plans and opening MSAs under a pilot program that is scheduled to end in four years," the GAO report noted.
Scanlon sees one challenge that a defined-contribution pilot would face that's not relevant to MSAs: finding large companies that are willing to change their benefit packages.
"In the MSA pilot, what we had were individuals and small firms choosing to do this," says Scanlon, noting that the MSA pilot is limited to self-employed people and employees of businesses with fewer than 50 employees. "In conducting a defined-contribution option, we may be asking larger businesses, 'Would you allow your employees to do this?'" Given the early doubts of business groups such as the U.S. Chamber of Commerce, it might be difficult to entice companies.
Then there's the issue of government regulation. Obviously, as many experts pointed out, you don't want a situation where employees take the employers' contributions and run off to Mexico for a few weeks.
"These are all questions you'd want to look at in the demonstration," Scanlon points out. And it will take time to answer them. How else will we be able to measure the effects of factors like, for instance, inflation? Say an employer gives an employee $3,000 and a promise to increase that by 3 percent a year for three years. But what if the premium rises by 5 percent? As Scanlon puts it, "How is the defined contribution is adjusted over time is very important."
And when the final report is issued, the hypothetical defined-contribution pilot program would offer a clear and concise view of how a such a system would work in the larger world, right? Not likely. It would be one piece of evidence for Congress to consider.
Again, the December 1997 report on MSAs offers some hint of what might come if Congress ever authorizes such a test. The MSA figures, the report points out, are not national estimates in a "true statistical sense…. [B]ecause some insurers and HMOs refused to participate and because those who did participate did not always answer all of the survey questions, the survey cannot reliably estimate, for example, the number of qualified plans sold."
You can just hear some congressman muttering, "Then what good is it?" — a question already being voiced by some health care professionals.
Nancy W. Dickey, M.D., president of the American Medical Association, doesn't have much faith that the MSA pilot will generate meaningful data.
"It's an extraordinarily small pilot, and it's difficult for people to access," Dickey told Managed Care in an interview published last month. "It is likely to get a skewed group of people in it, only people who are adamantly demanding that they find a way to make this work. Medical savings accounts ought to be extraordinarily easy. If people are interested in doing it, they should have five or six financial entities in a community that are willing to work with them."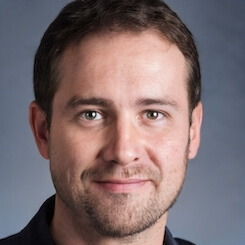 Paul Lendner ist ein praktizierender Experte im Bereich Gesundheit, Medizin und Fitness. Er schreibt bereits seit über 5 Jahren für das Managed Care Mag. Mit seinen Artikeln, die einen einzigartigen Expertenstatus nachweisen, liefert er unseren Lesern nicht nur Mehrwert, sondern auch Hilfestellung bei ihren Problemen.