Two years ago, ethical issues in alternative medicine seemed hard to recognize. Alternative medicine was just starting to make medical headlines — the first academic centers and fellowships began, elective medical school classes surfaced, outpatient pharmacies stocked up on zinc and echinacea.
So two years ago, I used Jonsen, Siegler and Winslade's Clinical Medical Ethics to outline the issues. Since then, interest in the ethics of alternative medicine has exploded. The Jonsen framework still works, but there's a lot more available to flesh it out.
Medical indications mean identifying what works and what doesn't. To begin to do just that, the National Institutes of Health Office of Alternative Medicine has gone from a budget of $900,000 in 1993 to one of $6.4 million in 1997. Chiropractic and acupuncture have been shown to be effective for several indications. More allopaths are finding alternative medicines to be useful. Many physicians now recommend low-fat, high-fiber diets and antioxidants to reduce the risk of colorectal and prostate cancers.
Patient preferences mean consumer interest, which has accelerated, as patients "find health care alternatives to be more congruent with their own values, beliefs and philosophical orientations toward health and life," as the Journal of the American Medical Association recently noted.
"Contextual factors" means cost of care. Despite dense discussions about the integration of complementary and allopathic medicine, the facts are that few organizations or practitioners know how to do it effectively or cost-effectively. The facts also are that saw palmetto's cost is a fraction of finasteride's. (Formulary costs are next on the list of expenses for which primary care physicians may be held responsible.)
Quality-of-life factors are quality of services delivered and protection from harm. Plans have moved cautiously to cover the services of providers they cannot credential or assess qualitatively, much less empirically. Who is qualified to deliver herbalist services has become no more clear than the occasional lawsuit. Whether suits are occasional because there is little money to be gained from an alternative provider's insurance (if it exists at all) or because the harm that is done is often minor is not known.
It is known that Ma Huang has caused at least 44 deaths, and that supplements of everything from ephedra to DHEA are still unregulated. A recent New England Journal of Medicine report noted that 24 of 260 Asian patent medicines collected contained a median of 30 parts per million of lead; 36 contained a median of 180 ppm of arsenic; and 35 contained a median of 329 ppm of mercury. The U.S. Pharmacopeia "limits heavy metals in most oral pharmaceuticals to 30 ppm, with lower limits for lead, arsenic and mercury."
No way out?
So, alternative medicine has become a steamy thicket of medical uncertainty, patient-driven passion, costly hope and hype, and quality hazards left and right. Is there any way out?
I think there is. Only 3 percent of Americans never see a conventional physician: We still have the opportunity to do good for most Americans. And that leads us to some basic questions:
Should I try to do good by learning more about, and then using, alternative remedies for my patients?
Or, should I just try to prevent harm to my patients by warning of alternatives' dangers and interactions?
Five concerns
At least five major questions arise.
First among them is informed consent. Can adequate information, reasonable understanding and complete volition be satisfied if 300 milligrams of St. John's wort, "standardized" to contain 0.3 percent hypericin, actually contains 0.1 percent or 0.9 percent? Can they be satisfied if some ginseng extracts contain up to 40 percent alcohol and are available at gas station check-out counters, right next to sunglasses?
Second is the issue of dual loyalty — especially economic dual loyalty. This issue deserves separate, more detailed treatment, as does the issue of managed care coverage. Some physicians believe it is unethical not to sell their formulation of skin cream (perhaps with calendula, perhaps with lavender essence), as it is the best available, in their opinions. Other physicians believe that the medical office should not be a storefront, as patients cannot know what they are getting any more than doctors can know what they are giving.
Third is the issue of professionalism and standards — an age-old turf battle if there ever was one. Deciding how someone qualifies as an alternative provider is key to plans and providers alike. Do physicians need just a short course on the evidence for herbal therapies to call themselves "integrated?"
Can patients tell the difference between a harried, in-plan registered dietitian whose services they seldom have to pay for, and a fee-for-service "nutritionist" whom they must personally compensate?
Fourth is the issue of respect for patients and providers with non-Western beliefs and traditions. Staying with a young Hodgkins patient who takes astragalus when chemo and low-dose irradiation will probably cure him is much better than signing off on his case. Keeping communication lines open, demonstrating tolerance for others' values and choices and encouraging and providing information will be more successful than discharging him from your care.
Finally, language matters. Some say that "alternative medicine" is a legitimizing term. Alternatives used to be options physicians offered as a second choice: e.g., medical versus surgical treatment for triple-vessel disease.
Others say "alternative medicine" derides what colleagues have to offer, despite the fact that the practice of alternative medicine is a growing, multibillion-dollar industry.
Safety first
Some final points:
Keep the door open. Listen but don't prescribe anything you can't find authoritative, verifiable information about.
Have some faith in reasonableness. Multivitamins aren't likely to harm anyone and probably make up for deficiencies in the "standard American diet." Ask patients to request information from the manufacturer and to bring in supplements. Ask for the bottles, not just the names. Be open-minded and careful.
Do your homework. Physicians who want to do good can start by beginning to collect information on alternative medicine themselves, and by encouraging the trend toward self-help and self-efficacy. Learning from patients is always the best place to start.
MANAGED CARE 
November
1998
. ©1998 Stezzi Communications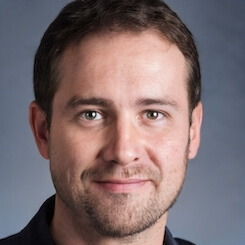 Paul Lendner ist ein praktizierender Experte im Bereich Gesundheit, Medizin und Fitness. Er schreibt bereits seit über 5 Jahren für das Managed Care Mag. Mit seinen Artikeln, die einen einzigartigen Expertenstatus nachweisen, liefert er unseren Lesern nicht nur Mehrwert, sondern auch Hilfestellung bei ihren Problemen.