Public fascination with alternative medicine gives health plans a can't-miss business opportunity. Science may determine whether plans' interest lasts.
Senior Editor
JUMP IN NOW, ASK QUESTIONS LATER
Anyone who thinks he is having a flashback, raise your hand. The popularity of alternative medicine has a 1960s feel to it: natural products, an interest in Asian practices, a willingness to defy convention and accept what sometimes cannot be fully explained.But what is very '90s about it is that alternative medicine transcends idealism; to many, it is a capitalistic opportunity. It has even made inroads with managed care — that bastion of evidence-based medicine. "Health plans are jumping into it because consumers demand it," says Jim Hillman, executive director of the Healthcare Association of Southern California, which represents hospitals and medical groups. "They're interested in getting enrollees."It's not hard to see why. "The easy stuff has been achieved, in terms of cost efficiencies," says William Gammell, principal consultant at Abt Associates in Cambridge, Mass. "Now they've got to do things that create value in the eye of the customer."Product differentiation and market share aside, a handful of plans have taken a long-term view toward complementary and alternative medicine (CAM, as the industry is starting to call it) and are interested in knowing whether integrating it into mainstream practices will improve outcomes and reduce costs. But before integration can truly occur, hurdles remain — including the need for proof that will persuade physicians that these therapies — some of them ancient — fit into modern medicine.
Widespread use
Last November's Journal of the American Medical Association issue on CAM revealed eye-opening findings about its use. More than 4 in 10 Americans sought some form of alternative treatment in 1997. Visits to CAM practitioners outstripped those to primary care physicians. Out of pocket, consumers dropped $27 billion on CAM therapies.The public's enchantment with CAM is rooted in myriad elements, starting with its warm glow and touchy-feely language. CAM therapies restore balance and create health; modern medicine attacks diseases and kills pain. David Eisenberg, M.D., suggested in the Annals of Internal Medicine that CAM provides "the generous rhetorical embrace of nature," connecting the sick with something powerful.Jessie Gruman, Ph.D., executive director of the Center for Advancement of Health, thinks the miracles of modern medicine have created a byproduct that has left patients jaded."There is a longstanding illusion that physicians can fix everything," says Gruman, whose Washington-based organization focuses on psychological and social effects of illness. "Doctors liked that illusion, and patients did too. But as medicine was successful, people began living longer with chronic conditions. They don't want that — they want cures. People are disappointed with medicine because it's not delivering on that old promise."Employers, in turn, are demanding it from health plans. "This is as attractive an employee benefit as it is a health plan benefit," says Alan Kittner, president and CEO of Consensus Health Corp., a California PPO of acupuncture, massage, chiropractic, and other CAM practitioners. "Employers want benefits that are good for recruitment and morale."
Health plans notice
HMOs took their cue. In 1997, Oxford Health Plans became the first major for-profit HMO to offer CAM benefits — as a rider to its core package — without the threat of a legislative mandate. Today, Aetna, United HealthCare, Kaiser Permanente, and most Blues plans, plus several smaller ones, offer access to CAM services or plan to soon.What is covered? Chiropractic services are most prevalent, followed by acupuncture and massage. A smaller number of plans are experimenting with herbs, naturopathy, and other modalities.For health plans in saturated markets, CAM is an opportunity to stand out. Gammell notes that while marketing surveys show that overall satisfaction with health plans is high, customer loyalty is shallow. "When that happens, an industry is becoming a commodity. Consequently, each competitor looks for a way to differentiate itself to recapture loyalty."Some observers caution that the reality of benefits may differ from the hyperbole. Gerard Clum, D.C., president of Life Chiropractic College West in San Lorenzo, Calif., remembers the early days of chiropractic coverage: "Initially, plans said 'We offer chiropractic care,' but they did it in such a way that it was effectively meaningless: a limited panel of providers, an impassable gatekeeper structure, or two office visits before a provider submitted a report. Impractical and unreasonable restrictions."But Clum says chiropractic has evolved from a marketing gimmick to what he calls a utility phase, where plans "consider its impact, in terms of patient satisfaction, outcomes, and bottom line."Part of that shift can be attributed to accumulating data that suggest chiropractic care has achieved positive outcomes and cost-effectiveness for patients with low back pain. Even many physicians agree that chronic low back pain is a conundrum they'd rather hand off."With respect to problems that we are bad at treating — low back pain, chronic fatigue, or chronic problems in people who are ambulatory — complementary therapies can be useful," says internist Kathleen Gundling, M.D., director of medical education for University of California at Davis Medical Center and a fellow of the American College of Physicians. "It benefits us to look at that research."Gundling agrees that more information is needed before most CAM therapies can be integrated into medical practice. "Until we have the data, what we're operating on are undocumented claims and patient satisfaction," she says, but then adds, "That's where a lot of managed care companies, to their credit, have said, 'We offer this because patients want it.'"But it's that uncharacteristic leap of faith that Gruman finds curious."I am bemused by managed care taking on alternative medicine," she says. "Managed care is a leader in practicing evidence-based medicine. I have no doubt there are people in health plans who think it's good to offer these services. But it seems that when resources are so restricted, it does not make sense to do this."
Appealing to new populations
Marketing cuts more than one way. "Alternative therapies appeal to consumers whose views of appropriate health interventions differ from those of organized medicine," says Lucy Johns, M.P.H., a San Francisco-based health care policy consultant.For instance, CAM is old news in California, which has a substantial Asian population. Blue Shield of California, the first major plan in the state to offer discounts on acupuncture, herbal supplements, and other therapies, "looked at California's demographics, and hit upon this as a very attractive way of appealing to Asian Americans," says Johns.Fred Fortin, vice president of policy and planning at Hawaii Medical Service Association, sounds a similar note. HMSA, a Blue Cross and Blue Shield affiliate, will soon offer access to acupuncturists, massage therapists, naturopaths, and chiropractors, and expects its 600,000 members to be receptive."Hawaii has a unique history with regard to these services because of its influences from Japan, China, and the rest of Asia, and its own native Hawaiian healing tradition," says Fortin. "There's been a lot of healing art in Hawaii for many years."In terms of adverse selection, using CAM benefits has little downside. Victor Sierpina, M.D., assistant professor of family medicine at University of Texas Medical Branch in Galveston, says people interested in CAM tend to be relatively healthy."They are a more educated group and take more responsibility for their health, so you go back to the concept of the managed care organization trying to select a healthier population," he says.
Political influences
Groups with vested interests in access to CAM therapies are legendary for their willingness to fight, scratch, and claw to guarantee it — which, to a lesser degree, is driving health plans. In California, acupuncture's political power dates back 20 years, says Johns, when "Jerry Brown pushed for licensure under pressure from the Asian community." As more consumers demand access, CAM backers are expected to lobby heavily in at least six state legislatures this year for mandated coverage.In New York, massage therapists are fighting for recognition as providers of physical medicine under state insurance laws. "There are [ICD-9] codes that relate to soft tissue. That is what we are trained to do," says Patricia Donohue, a Long Island massage therapist who chairs an American Massage Therapy Association committee identifying insurance issues.In February, the U.S. Supreme Court let stand a 1995 Washington law requiring plans to provide coverage for chiropractors, acupuncturists, massage therapists, and naturopaths. Its refusal to hear an appeal of a lower-court decision ended a three-year campaign by several insurers to kill the law.Health plans are most willing to embrace CAM not when it is forced on them, but when widespread support creates a market opportunity, says one.Patients have embraced chiropractic, particularly in the Midwest, where many consider it primary care, says Pat Jackson, vice president of professional development for the American Chiropractic Association. "During the last one to three years, insurers have asked, 'Does this make good business sense? If the public wants it, why wait for it to become law?'"If demand is there, plans aren't waiting. But wide variations in the degree to which they manage CAM benefits suggest the industry has found a new plaything that it's not yet sure what to do with.
Differing approaches
In January, PacifiCare of Oregon contracted with Complementary Health Plans, a CAM PPO, for access to Complementary's network of naturopaths, acupuncturists, and chiropractors. Chris Palmedo, PacifiCare's public relations manager, says the idea was to grant employers' wishes and then step back."This was a sales-driven service enhancement, not a health-quality enhancement," says Palmedo. "It was an issue of satisfying demand and serving our employer clients."Under PacifiCare's arrangement with Complementary, members visit CAM practitioners for any reason without a referral. They pay a $10 or $15 copayment, with annual dollar caps on services. The benefit is sold as a rider in the neighborhood of $6 per member per month, depending on risk factors.There is no case management or interaction with the primary care doctor, and PacifiCare wants it that way. "The lack of managed care involvement is appealing to members, who generally want as little interaction with the health plan as possible," says Palmedo.Kittner, of Consensus, the CAM PPO, says this approach lets HMOs put a toe in the water. "This is an opportunity to learn. It's fair to say that this is very marketing-oriented at this level, and that the interest is developmental."In Hawaii, Fortin says HMSA is considering a similar arrangement for its first CAM product — but views it only as an evolutionary first step."It's a way to engage ourselves with this community," he says. "But what we're trying to understand is how to integrate the best of alternative care into a mainstream financing mechanism. How do you integrate communication between these providers and primary care physicians? That is the challenge of our industry and of our plan."A rider with discounted fee arrangements, says Fortin, is useful for introducing members to CAM therapies. "But it does nothing for integration of care, to improve quality of these services, or to move toward a holistic approach. That's our goal, to work through these issues." Eventually, HMSA will require greater case management or referrals to CAM practitioners.A handful of plans are already at that end of the spectrum. Seattle-based Group Health Cooperative was forced by the 1995 state mandate to provide acupuncture, massage therapy, and naturopathic services. Group Health was concerned about the lack of outcomes data, and chose the gatekeeper approach."We sat down and said, 'What conditions do we refer to these people?' There wasn't scientific evidence that any of these services were effective," says Barbara Walters Johnson, R.N., Group Health's program manager for alternative services. After expert consultation, Group Health developed a list: acupuncture for certain painful conditions; massage for lymphedema rehabilitation and certain types of musculoskeletal pain; and naturopathy for premenstrual syndrome, menopausal symptoms, migraines, and some chronic conditions.After a series of visits, providers send a treatment summary to Johnson's staff, who decides whether to extend or end treatments — or mix modalities."Say a migraine patient is making progress — fewer headaches, less medication, not coming into the ER — but needs more visits. We'll grant that, but we'll watch that case," she says. On the other hand, "If we have a chiropractic patient who is making minuscule progress after 24 visits, we may try a combination of therapies, such as adding massage and physical therapy, then reassess the patient."In the absence of scientific literature, Group Health's close-to-the-vest modus operandi allows it to collect data that could guide its future approach to these therapies. While it is studying effectiveness of care for specific conditions, the jury is still out on cost savings. "It looks like alternative therapies are adding costs on top of western therapies; we can't say yet it's a cost shift," says Johnson. "But we hope that long term, we will save some western-medicine dollars by using alternative therapies."
CAM networks
The popularity of CAM "is a market niche for people who like to organize providers," says Johns, the San Francisco consultant. PacifiCare, HMSA, and Group Health all turned the grunt work of assembling and credentialing a provider network over to one of the two dozen such groups in the U.S.These networks have an enormous task in trying to develop quality-of-care criteria that will appeal to medical directors concerned with National Committee for Quality Assurance standards. Because CAM therapists try combinations of techniques to stimulate wellness — rather than following protocols to attack a disease — some practitioners resist efforts to judge their "healing arts" by western medicine's quality-measurement standards."We run into providers who say, 'You cannot put a quality standard on what I do,'" says George DeVries, president and CEO of American Specialty Health Plans, whose networks include acupuncture and chiropractic HMOs. "Then we say, 'Fine. You don't fit with where we're going.' You can put a quality standard on it. It's difficult, and sometimes it demands a discussion between the medical director of the health plan and the clinical directors of our company, but quality needs to guide decision making."American Specialty, which serves 3.3 million Californians, contracts with 15 health plans and about 1,000 employers. Its 2,400 providers face an NCQA-style credentialing process, which includes on-site visits; a medical records audit; and licensure, education, and malpractice insurance verification.Consensus, which serves 2.2 million Blue Shield of California members, faced a number of hurdles when trying to develop quality standards for its 2,100 providers. For instance, says Kittner, "There are no credentialing standards for some therapists in many states because there isn't licensure. We had to develop standards that didn't exist."Consensus leaned on its medical advisory board and its relatively high proportion of physicians in its network (15 percent of its acupuncturists hold M.D.s) to develop condition-specific practice guidelines, which Kittner says complementary medicine needs if it is going to be data-driven. That can be a job, he says, "given that validating outcomes of these specialties is difficult when randomized clinical trials are constrained by their methodologies."Consensus uses data to offer purchasers a variety of monitoring arrangements, from tight coordination with a patient's primary care physician all the way down to a hands-off, open-access policy that allows members to see providers on an unlimited, discounted fee-for-service basis. The latter choice can cost an employer 15 cents per member per month, while an in-between option — a supplemental rider with member copayments — can run between $1.50 and $3.American Specialty uses an open-access model where members visit providers for a copayment and without referrals, though services are managed and are authorized on medical-necessity basis. A practitioner submits a treatment plan after the first visit for review. "This reassures health plans that services are provided in a quality, managed environment, and that this is not just a free-for-all," says DeVries. Typically, a premium for a single employee runs $4 to $5 per month.
Future of CAM in managed care
Eventually, when managed care companies have exhausted CAM for member recruitment, most will want to see a return on their investments. "The next stage is for plans to integrate alternative therapies into outcomes studies," says Johns. The data may determine whether HMOs' infatuation with CAM blossoms into a long-term relationship — or fades.Donohue, the massage therapist, agrees that study is needed if CAM is to be integrated with primary care. In 1997, when she signed on with Oxford, the HMO offered a contracted-labor arrangement in which massage therapists discounted their fees in exchange for listings in Oxford's provider directory. Oxford's intent was to collect data that would help it learn how massage affected utilization."I felt I was investing in my profession — creating data insurers needed to judge the cost-effectiveness of massage therapy," says Donohue, who sits on Oxford's quality-management board. Eventually, Oxford's financial troubles suspended its data-collection effort. "Now, when other plans ask therapists to participate in similar arrangements, they don't seem willing to collect data. It's becoming a discount club," she says.Scientific study of CAM is picking up. The National Institutes of Health's Office of Alternative Medicine, which 17 months ago declared acupuncture effective for post-operative dental pain and chemotherapy-induced nausea, has seen its funding increased from $2 million in 1992 to $50 million in 2000. As studies are completed, they should help physicians form views about the role of CAM in patient care.Federal endorsement carries weight, says Clum, at Life Chiropractic College West. When the U.S. Agency for Health Care Policy and Research in 1994 issued its low-back-pain guideline — which says spinal manipulation is the only intervention to demonstrate pain relief and functional improvement — it was "very liberating" to the average family doctor, he says. "To physicians, low back pain is anathema. They don't want to deal with it. They don't have any tools to deal with it."Sierpina, at the University of Texas, maintains a family practice and practices acupuncture. Patients, he says, ask a lot of questions about CAM, which is why "We need to encourage research to show what is safe and effective, what improves outcomes, what lowers costs or raises costs without benefits."Gundling, at UC Davis, feels more study is crucial to helping her know how CAM should affect her practice. She says a number of therapies have some promise, but "I have not found anything that would replace the way we practice medicine."She thinks there is promise in herbs: ginkgo biloba for vascular diseases, hawthorn for heart disease. Alternatively, Gundling slams homeopathy's "completely untenable premise. We would have to throw out physics and chemistry as we know them if we're going to believe how homeopathy works."The Virginia-based Institute for Alternative Futures predicts that by 2010, CAM will be "widely recognized as appropriate primary or complementary therapy." But until health plans really have a feel for integrating services, they'll continue to carve out CAM. Hillman, of the Healthcare Association of Southern California, worries that this will hinder coordination of care and outcomes research."We lose much of the advantage of managed care when health plans carve out pieces to other folks," he says. Citing behavioral health as an example, Hillman says that when HMOs carved out services, they effectively reduced quality and increased costs."Every time they carve it out, a conflict develops between the behavioral health people and the medical people. They end up with different goals."For now, CAM and managed care appear to be compatible: Health plans, faced with demand they want to satisfy, need complementary providers. And many of those providers are enjoying the steady stream of HMO enrollees and the income they bring. Whether the relationship lasts will depend on whether both sides will work with each other to resolve difficult issues of utility and quality after the initial enthusiasm wears off.
---
Use of CAM services, adults, 1997
SOURCE: JOURNAL OF THE AMERICAN MEDICAL ASSOCIATION, 1998; 280:1572
---
What's covered, and whySOURCE: LANDMARK REPORT II ON HMOS AND ALTERNATIVE CARE, LANDMARK HEALTHCARE, SACRAMENTO, CALIF., 1999
---
State-mandated benefits
An herbal pharmacy, formulary and all
It's not unusual for an acupuncturist to recommend a Chinese herbal supplement as part of a therapeutic regimen. But many health plans in California balked last year when the state said it would require any HMO with an acupuncture benefit to provide a benefit for Chinese herbs as well. Eventually, the state backed down from the mandate.American Specialty Health Plans, however, saw a niche in such coverage for acupuncture patients. So American Specialty created an herbal-supplement benefit with a copayment, developed a formulary with 150 herbal combinations, and set up a mail order pharmacy.There were safety issues to consider. "The majority of acupuncturists use manufactured herbal supplements," says George DeVries, president and CEO, "but a minority don't. At the end of the treatment, they'll walk over to a cabinet, scoop some brown stuff or green stuff into a Baggie, bring it back to you and say, 'Boil three heaping tablespoons a day in hot water for 20 minutes and drink it.' Well, I grew up in Iowa, where that just doesn't go! I hit a brick wall with that one."American Specialty contracted with a manufacturer that would produce capsules and tablets to the HMO's specifications for purity and safety. If an acupuncturist requests herbal treatments, American Specialty must authorize it, during which process potential medication interactions are flagged. If it is approved, the herbs are sent to the member's home, and the patient's primary care physician is notified.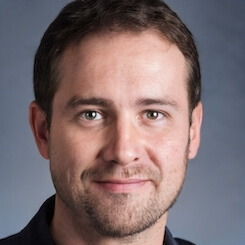 Paul Lendner ist ein praktizierender Experte im Bereich Gesundheit, Medizin und Fitness. Er schreibt bereits seit über 5 Jahren für das Managed Care Mag. Mit seinen Artikeln, die einen einzigartigen Expertenstatus nachweisen, liefert er unseren Lesern nicht nur Mehrwert, sondern auch Hilfestellung bei ihren Problemen.