Both fee-for-service and capitation arrangements can bring favorable compensation levels, but mixing the two poses problems.
Capitation versus fee-for-service payment: Which is better for physicians? Doing mostly one — either one — seems to work best. It's trying to do a bit of both that causes problems.
This is a pocketbook issue, to be sure, but as Carol Kane, an economist at the AMA, points out, there are other considerations as well.
"The goal is not to have the highest physician income possible. It is to reward the physician fairly and appropriately for providing the correct care," Kane asserts.
Richard E. Dixon, M.D., medical director for the National IPA Coalition, echoes those sentiments. "We physicians all share common, important values, and payment systems ought to reinforce those values — taking care of sick folks, not doing unnecessary things, but making sure you're there to do the right things."
We start our exploration of capitation versus fees (noting, of course, that there are other ways to pay physicians, too) with additional guidance from Kane: "Capitation isn't the only form of financial risk physicians should be concerned about."
Basic question
Every conversation about capitation versus fee for service eventually comes around to risk, and a good many of the conversations start there. The basic question any practicing physician is likely to ask is "Will I be able to make a living doing this or will I go under?" That could be called "bottom-line risk." But there are at least two kinds of risk that have to be controlled for a healthy bottom line — business risk and insurance risk.
Business risk is the familiar one. You are committed to expenses and you hope you will have enough income to cover them. Example: You have rented office space and equipment, you have hired support staff. Your risk is that you won't generate enough income to cover your expenses.
Insurance risk, however, is very different, because there you're committed to the income. Example: You have agreed to receive $25 per patient per month for taking care of all your patients' primary care needs. Your risk is that your expenses will grow to exceed your income.
Insurance risk is a whole new world with its own rules and ways of coping.
Here are some of the key ways of coping, as pointed out by Pamela Waymack of Phoenix Services Managed Care Consulting:
Cover enough patients so that the capitation rate is a good estimate of your exposure.
Make sure you have enough covered lives to spread the risk. Common risk factors include age, gender, diagnosis, and rates of referral to specialists.
Assess whether the services you are assuming risk for are areas you can control. The less control you have, the more the arrangement becomes an exercise in pure insurance and less an exercise in medical management.
Seek reinsurance or stop-loss insurance. Waymack suggests asking whether the network already has stop-loss. If it does, seek reimbursement in your contract if your experience falls within its stop-loss amounts.
Problems with FFS
That said, how do fee for service and capitation stack up?
"The first reaction from any physician is usually 'I want fee for service: I know it, I understand it, my systems support it,'" says Waymack. True, physicians have done quite well under fee for service for several decades, even with its problems, including late payments, denied payments, and bad debts.
John R. Christiansen, a health care lawyer with the Seattle firm of Miller, Nash, Wiener, Hager, & Carlsen points out that the legal restrictions that apply to payment systems were, by and large, responses to problems with the fee-for-service system.
Dixon observes that although the old "you do it, you bill it, you get paid for it" system was great when there were no limits on medical costs, but when there are limits, the situation becomes a kind of "prisoner's dilemma." When each person does what is best for himself, the result is a situation in which everyone is worse off.
"Even with a societal limit on health costs, the individual provider can still maximize her position by doing more," says Dixon. "But if all providers do that, they all just work harder and harder and the reimbursement per encounter gets smaller. And what happens? Physicians are spending less time with patients, they're working longer hours, and they're running faster just to stay even."
Professional satisfaction is also decreased by the paperwork and loss of control in a fee-for-service environment — what Timothy Dickman, vice president at Vivra Specialty Partners, a provider network management company, calls "1-800-Get-Permission-To-Do-Everything." Spending-cap pressures have also led to such developments as the recent Medicare initiative to "turn in your doctor," and the what Christiansen calls "a creeping criminalization of undesirable fee-for-service billing practices."
Finally, the professional ethics question. Some see fee for service as the payment system that does not pose an ethical conflict. True, it isn't the "order more, lose more" conflict that dogs capitation, but ordering too much in furthering the bottom line is not in the patient's best interests, either. In some circumstances, it is fee for service, rather than capitation, that poses the more striking dilemma.
Despite the beating that capitation has taken in the press, there are indications that physicians who do capitation right can do very, very well. Urologist David Scanavino, M.D., president and CEO of Physician Health Partners, a Colorado company that helps provider organizations manage capitated arrangements, says that "capitation provides several significant advantages, both from a quality-of-care standpoint and a financial standpoint."
Doing capitation right
If you want an example of a physician who is doing it right, it would be Scanavino, who has gone all the way to the deep end, managing global capitation for a population that includes commercial and Medicare-risk patients.
"We feel strongly that capitation is physicians' last chance to control medical care delivery," says Scanavino. "It allows them to take control of the population and manage those patients according to what they feel is a quality approach, and to move financial resources around to get that in a way that would never occur in a standard fee-for-service situation."
Is capitation really about doing less or doing better?
"Initially when a physician group goes into a capitated system, they start a lot of inpatient review, which is valuable. But eventually, you have to avoid admissions, and the way to avoid admissions is to keep patients healthy," says Scanavino. "So you encourage patients see their primary care physicians regularly."
Which leads to empowering both the physician and the patient, he says. "For example, chronic diseases are best managed if patients really become empowered to understand their diseases and that, while they are never going to be cured, there are active, basic, and very practical things they can do to keep healthy and to keep up their quality of life."
The biggest problem with capitation is that it's uncharted territory. One can't look at capitation as if it were just one more way to get paid for business as usual.
"We did a survey of capitated IPAs and medical groups in California," Dixon recalls. "The thing that astounded me was that most of them had designed their computer systems and their rules as if they were doing fee for service — so their systems and their operations were totally incompatible with what they really needed to do and ought to be doing."
For example, in fee for service, late claims are denied because you can't just have those unknown claims hanging out there.
"In capitation, there is no financial consequence for a late submission, yet the majority of the physician organizations were rejecting late encounter forms!" says Dixon. "They were throwing away absolutely critical information — for HEDIS scores, for knowing how sick the patient population is, for doing disease management. Why? They were just doing things in the habitual fee-for-service way."
Some of the other critical differences:
A shift from "what" to "who." The money doesn't follow procedures, it follows patients.
A shift from reactive, episodic care to physician-initiated, preventive care.
A shift from the rugged "Lone Ranger" culture to team players willing to have a group-think about what's best for various patient conditions.
Significant increases in infrastructure. "You need a large amount of medical-management expertise that includes nurses, case managers, and referral processors," Scanavino notes "You need systems capabilities for data analysis and optional claims payment."
Significant changes in physician organizations, starting with size. The Medical Group Management Association's survey of multispecialty groups showed that the median size of physician groups that reported receiving most of their income from capitation was three times the size of physician groups that reported having no capitation (59 physicians to 19 physicians respectively). There is also a shift in professional relationships. A loose affiliation of golfing buddies worked fine under fee for service; an organization prepared for capitation needs to monitor and coach its physicians — and deal with a physician who just isn't getting it. There's also the shift in the internal distribution of rewards. A physician organization that continues to distribute net income to its members based on billings is going to see the prisoner's dilemma up close and personal.
Of course, capitation also has its own business risks. Despite the dream "If you build it, they will come," a lot of money can be sunk into capitation infrastructure and then the market may not move to the same level of capitation as, say, California.
'Torn apart'
Each form of payment has pluses and minuses. What happens if you try to do both?
"I think physicians who are the happiest are those who control the largest portion of the risk, and actually have good information to manage the patient's case, and the few still in fee for service," says Erica Drazen, vice president with First Consulting Group. "The rest are being torn apart."
Scanavino gives this example: "When I was with a group of nine urologists, we said, 'Look, we are going to do capitation now. We have to figure out how to efficiently take care of urologic problems and we all have to be working on the same page together or this is not going to work.' It was amazing to me to see the significant differences in the way we were taking care of problems!"
They eventually developed a practice pattern they thought was best.
"And our practice patterns changed not just for the capitated patients but for the fee-for-service patients as well, because you can't ask, 'What's the best quality way to take care of patients,' come to an agreement about it, and then not do the same thing for everyone."
So the group revenues went down, not because there was a problem with their capitation arrangement, but because the new style reduced fee-for-service revenues. (That is the ethical dilemma of fee for service in a mixed world: You can't ask if this is a fee-for-service patient, and then do something different to increase revenue.)
Combinations may also pose their own legal risks. Adele Waller, head of the Health Law Practice Group with the Chicago law firm of Goldberg, Kohn cautions, "A physician network comprised of competitors cannot assume that, just because it shares risk on the capitation side, network physicians can freely share fee data or negotiate collectively on the fee-for-service side. If fee-for-service arrangements do not include sufficient elements of risk-sharing, such data sharing and negotiating may violate antitrust laws."
So where does that leave us?
AMA economist Kane sums it up this way: "Hopefully, as markets evolve and as we continue to learn about payment mechanisms, we will tend toward those arrangements where physicians are fairly and appropriately compensated for focusing on patient needs."
---
Our most popular topics on Managedcaremag.com
---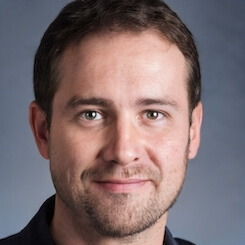 Paul Lendner ist ein praktizierender Experte im Bereich Gesundheit, Medizin und Fitness. Er schreibt bereits seit über 5 Jahren für das Managed Care Mag. Mit seinen Artikeln, die einen einzigartigen Expertenstatus nachweisen, liefert er unseren Lesern nicht nur Mehrwert, sondern auch Hilfestellung bei ihren Problemen.