It's fast becoming the new yardstick for covering emergency care, but nobody yet has a handle on how much it adds to HMO costs.
With all the partisan political wrangling in Washington over the Patients Bill of Rights, it's easy to forget that one of its provisions, the prudent-layperson standard for emergency care, has already been enacted in 33 states.
Of course, with the states being "laboratories of democracy" (in U.S. Supreme Court Justice Louis Brandeis's useful 1932 phrase), the details differ from state to state. An additional four states, including the largest, California, mandate the spirit of prudent layperson, while not using that exact term.
---
Although the main issue is whether health plans will reimburse members who seek emergency room services without prior authorization, a second, but important, issue relates to emergency care provided by physicians and hospitals that are not in the plan's network, which has implications for follow-up, or "post-stabilization," care. The states vary in their approaches to both, but advocates of the prudent-layperson standard believe health plans should cover all emergency care, in or out of network, if a prudent layperson would regard the situation as a true emergency.
Who is prudent and who isn't? What is an emergency? What if the emergency — say, chest pains — turns out merely to be the result of too much pepperoni pizza?
Until or unless a federal model creates a law of the land that applies to everyone, with definitions certified by the highest courts, we must make do with the leading contenders for a national standard.
The main contender is the Balanced Budget Act of 1997, which contained language mandating a prudent-layperson standard for Medicare and Medicaid members. (President Clinton subsequently ordered all federal employees to be included.) According to the act, emergency services must be covered, even if outside of a patient's HMO network, if the patient shows symptoms that a prudent layperson, possessing an average knowledge of health and medicine, could reasonably expect to result in serious impairment to his or her health.
As Samuel Rabkin, executive vice president and general counsel for HealthCarePlan in western New York says, "There's a lot of subjectivity in determining whether a person has acted prudently, and one effect is to err on the side of providing coverage."
Under the standard, patients must be evaluated and stabilized in any ER, and the health plan of record must pay for those services. Since this leaves the ultimate decision up to the beneficiary, "health plans will be required to pay for emergency care based on the patient's presenting symptoms, rather than the final diagnosis," says the American College of Emergency Physicians. In other words, whether heart attack or plain old indigestion, the plan pays.
Impact on commercial plans
Because the act embraces Medicare and Medicaid beneficiaries, the current debate involves commercial members. Democrats and their allies on this issue, like ACEP, the American Medical Association, and a clutch of not-for-profit health plans, including Kaiser Permanente, favor a liberal interpretation that brings commercial populations into the fold.
Leading insurance industry organizations, such as the American Association of Health Plans, and a great many influential Republicans contend that prudent layperson is just another instance of government meddling in private business. They say it will cost HMOs too much, especially if drastic post-stabilization standards are enacted into law — costs, they warn, that will be passed on to employers and ultimately consumers.
AAHP says the circumstances under which something is deemed an emergency should not be put into federal code. Besides, they point out, states are already enacting prudent-layperson laws on their own, so why should the federal government get involved? AAHP has countered the Patients Bill of Rights with its own voluntary initiative, Putting Patients First, which includes a code of conduct that, among other things, encourages plans to "pay for emergency care if a patient reasonably believes he or she has a condition requiring immediate medical attention."
The difference between "prudent" and "reasonable" might seem small, but has actually been the cause for debate ever since prudent-layperson concepts were introduced.
"We believe Putting Patients First accomplishes the same thing as prudent layperson, because it's based on what the person reasonably believes," argues AAHP spokesperson Donald White.
Shifting gears
Actually, Putting Patients First is a concession on AAHP's part; back in 1997, when the Balanced Budget Act was being debated, AAHP attacked both it and the emerging prudent-layperson standard vigorously. Now that prudent layperson, both network and non-network, seems to be a fait accompli, AAHP has shifted gears to prevent its expansion into post-stabilization care, which is what the Democratic-sponsored Access to Emergency Medical Services Act (AEMSA) would do. This bill has been repeatedly blocked by congressional Republicans who, in March, killed it for the second time in two years. It will be back. And on April 9, President Clinton announced a petition drive to pump new life into the stalled Patients Bill of Rights.
At the heart of the issue, of course, is cost. How much does prudent layperson for Medicare and Medicaid members actually cost health plans? How much extra would it be if commercial populations were included? How high would the cost rise if post-stabilization care were mandated?
Surprisingly, given the fierceness of their opposition, neither the plans themselves, nor their trade associations, possess much data on the subject, although the conclusion that prudent layperson, much less post-stabilization, does cost the plans money may seem obvious. As Walter Zelman, president of the California Association of Health Plans, observes, "By definition, prudent layperson would increase a plan's costs, because it implies that some plans have not been paying for ER visits."
AAHP's White says he knows of no firm studies on cost. The Health Insurance Association of America, whose 269 members provide health care coverage to 115 million Americans, similarly doesn't know, according to spokeswoman Carrie B. Tydings, although HIAA does have studies indicating that all health care insurance mandates put together raise premiums between 4 and 13 percent, depending on the state. As the HIAA warns on its World Wide Web site, "The first consequence of a mandate" is that "wages, other health benefits, or nonhealth benefits will be reduced to pay for the new coverage."
The Health Care Financing Administration, which administers Medicare and Medicaid, says it has seen no evidence that prudent layperson causes costs to rise. The National Academy for State Health Policy, whose members include state leaders from legislative and executive branches, similarly says it has seen no data concerning the financial impact of prudent layperson laws on health plans.
Hospitals, whose ERs are at the epicenter of this debate, don't know the true cost of prudent layperson either. "I don't know that anyone knows how much prudent layperson costs," says Karen Milgate, senior associate director for policy development at the American Hospital Association. "It's very difficult to tie costs to the prudent-layperson standard."
Plans pick up the tab
Then again, as Milgate points out, prudent layperson doesn't really increase costs for hospitals (other than what they have had to bear under the Emergency Medical Treatment and Active Labor Act — the so-called patient-dumping law), because it's health plans, not hospitals, that pick up the tab for covered populations.
Nor have individual health plans figured out how much prudent layperson costs them. "I asked our people in utilization review about prudent layperson's financial impact and no one has quantified it," says Rabkin of Buffalo's HealthCarePlan, which covers 215,000 members in western New York.
True, Rabkin notes, since New York passed its prudent-layperson law, "We've observed a significant increase in the number of emergency room visits, at both network and non-network hospitals, that are paid for." Rabkin can't quantify his use of the term "significant" other than to say "it's not a large percentage of the ER claims we've received" and the plan's utilization reviewers are "not alarmed."
He would be more concerned, though, if post-stabilization laws pass, because that would essentially turn health plans "into indemnity carriers" that foot bills for unauthorized post-ER treatment, such as hospitalization — regardless of whether the hospital is outside the plan's network.
'Working on estimates'
Much bigger than HealthCarePlan is Anthem Blue Cross and Blue Shield, which insures 3.5 million people in Ohio, Indiana, and Kentucky. Executive Medical Director Neeraj Kanwal, M.D., says he believes that prudent-layperson laws cost the plan money "because we have the experience of knowing how patients use ERs — that is, a lot of visits are for nonemergencies." But, Kanwal adds, he simply doesn't know what the cost is. "Our actuaries are working on estimates," he notes, and Kanwal has "a guess in my gut" about the cost, but "I won't share it until we actually know."
Foundation Health Systems, which covers 6 million members nationwide, doesn't know, either. "From my point of view as an actuary, I'd say most of these prudent-layperson initiatives increase costs, but it's difficult to speculate on what a number might be," says Joe Romano, Foundation's chief actuary and senior vice president.
Romano explains the difficulties in determining such a figure:
"First, you have to examine the specifics of the way in which the law is worded, and compare that to our current benefit structure and implementation processes, and then determine if that's an expansion of benefits," says Romano. "And if it is, then you have to look at internal information, or external information from different actuarial firms, or states with similar legislation, to get a flavor of the impact." None of which, he stresses, is quick or easy.
If the plans and providers don't know with any certainty what prudent layperson costs, some other parties do, or claim to, at any rate. The most widely cited estimate, although one not agreed upon by everyone, was contained in an April 1998 Kaiser Family Foundation/Coopers & Lybrand study that focused on the cost of prudent layperson for initial treatment and stabilization, although it pointedly excluded post-stabilization.
The study determined the cost of mandated ER coverage that otherwise would be denied (in the absence of a prudent-layperson law) at between 13 cents and 26 cents per member per month (depending on the state).
That doesn't sound like a lot, but if you do the math, it means that, at the higher estimate of 26 cents, HealthCarePlan would pay about an additional $670,000 a year (against annual revenues of $300 million), while Foundation, with revenues of $8 billion, would pay an extra $19 million a year. The study emphasized that it's more likely that fully mandated prudent layperson would come in at the lower figure of 13 cents PMPM, because ER visits are so rarely denied.
The future
What is the future of prudent layperson on the federal level? Kaiser Permanente's man in Washington, Don Parsons, M.D., associate executive director of the Permanente Federation, thinks a version will pass the Congress by the end of the year, because prudent layperson is "one of the least controversial provisions of the Patients Bill of Rights" and even most Republicans — sensing the mood of voters — now favor it.
If Congress does pass and President Clinton signs any such law, one of its first effects will be to bring some 70 percent of the nation's 161 million commercial plan members under prudent-layperson protection — those who currently are excluded due to ERISA provisions. Post-stabilization, however, probably will not have to be paid for by the plans, Parsons believes, unless the plan fails to coordinate the patient's course of treatment with the ER in a timely manner — perhaps between 30 minutes and one hour.
Meanwhile, with prudent layperson apparently on the way to becoming a national mandate, and with out-of-network post-stabilization care waiting in the wings, health plans are launching ambitious educational campaigns designed to teach members how, and how not, to use emergency services. AAHP itself urges health plans to "communicate effectively with members [in order to] minimize confusion…."
"When we began the process of being more focused on consumer expectations and prudent-layperson approaches to the ER," says Stuart Lancer, M.D., medical director of not-for-profit Medica Health Plans, which covers one million people primarily in Minnesota, "we began a more aggressive educational campaign."
Call 911
"Such campaigns are very important," Kaiser's Parsons notes. Kaiser sends out "waves of material" to members in the form of patient manuals and newsletters, in which members are told to call 911 if they believe they have an emergency and to "access nurse advice services for urgent problems."
There is some evidence that such campaigns work. Trish Riley, director of the National Academy for State Health Policy, says that after managed care was adopted for Medicaid, state officials involved in the implementation of Medicaid managed care initiatives noted "a reduction" in the inappropriate use of ERs by beneficiaries, which she attributes to "educating members that it's a bad thing" to use ERs indiscriminately. Yet Riley adds that there are "so many other things that go into the mix" that it's difficult to measure with any precision the role of such campaigns in minimized ER use.
Others doubt that such a campaign will achieve its ambitious goal of significantly reducing ER visits, estimated by the Kaiser/Coopers & Lybrand study at 260 per 1,000 members per year, with an average cost of $120.
"I've been in this business since 1985, and I can remember videos, newsletters, and many other things I wrote over the years about the proper use of ERs," says Anthem's Kanwal. "But I don't know that any of it has had any impact. Members continue to use ERs because they get immediate attention, and because they're comfortable with their local hospital and providers, and trust them when they're not sure what's going on."
Which, when you think about it, is what members say they want — and are demanding through legislation when they feel their health plans aren't giving it to them.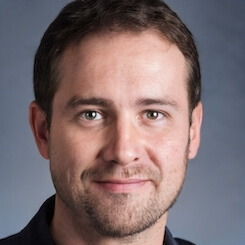 Paul Lendner ist ein praktizierender Experte im Bereich Gesundheit, Medizin und Fitness. Er schreibt bereits seit über 5 Jahren für das Managed Care Mag. Mit seinen Artikeln, die einen einzigartigen Expertenstatus nachweisen, liefert er unseren Lesern nicht nur Mehrwert, sondern auch Hilfestellung bei ihren Problemen.