MANAGED CARE 

May

 

1999

. ©1999 Stezzi Communications
Fewer than 15 million Americans buy their own health insurance. That's only 5 percent of the population, but states continue to struggle with issues of access and affordability in the individual market.
In contrast to group insurance, the individual market is a high-risk proposition because a disproportionate number of these individuals tend to buy insurance only when they get sick. Premium hikes causes fewer healthy individuals to buy insurance and more healthy subscribers to drop coverage they can no longer afford. This means a higher proportion of those who stay insured will be sick, forcing carriers to raise rates even higher to cover their claims.
In the business, this is known as a death spiral. It's why Premera Blue Cross, the biggest carrier in the Washington State individual market, stopped accepting applicants last November.
According to information presented at a joint work session of the Washington House and Senate Health Care Committees last September, Premera's individual enrollment dropped from 181,000 to 125,000 during 1997. Despite substantial rate increases, Premera claims it lost more than $70 million on individual policies between 1994 and 1997.
"If we continued to enroll new individuals, our current individual subscribers would pay more," says Senior Vice President Trae Anderson. "Out of fairness to existing subscribers, we felt we had no choice but to close our individual plans to new members."
Of 18 health plans active in the Washington individual market in 1993, only 3 major carriers are left. Premera serves about 60 percent of the individual market. Regence BlueShield covers about 20 percent, and Group Health Cooperative and other carriers split the difference.
"The problem in Washington is we have reforms left over from 1993, including guaranteed issue, guaranteed renewability, a portability provision, and the nation's shortest pre-existing-condition waiting period — 90 days," says Regence BlueShield spokesperson Chris Bruzzo.
Bruzzo's point of reference is the Washington Health Services Act of 1993, most of which was repealed in 1995. What's left, insurers argue, is a system that drives up rates by making it easy for individuals to buy insurance when they need it, get treatment, and then drop the coverage.
Another view
Consumer advocates aren't persuaded that the 1993 reforms are to blame for the crisis. Barbara Flye, executive director of Washington Citizen Action, says individuals move between plans for a variety of reasons — including changes in employment or residence, lower premiums, or to stay with a provider.
"Insurance companies are using this situation as an excuse to put consumer protections on the line to be gutted," says Flye. "And before we put consumer protections on the line, we need to see some evidence that eliminating them is going to fix the problem. We need to look at the system holistically to find out what the real solutions are."
Flye may have a point. Take Massachusetts, for example, which also has a guaranteed-issue individual market dominated by two not-for-profit carriers, Harvard Pilgrim Health Care and Blue Cross Blue Shield of Massachusetts. It's not without problems, but carriers and consumer advocates agree that the Massachusetts individual market is working reasonably well.
Ironically, the Washington fiasco may be one reason why Massachusetts still has an individual market. Not long after the 1993 law forced an exodus of carriers from Washington, Massachusetts legislators mandated that any insurer in the small-group market covering 5,000 or more would also have to sell nongroup coverage.
Standard products
The Massachusetts Nongroup Insurance Reform Law of 1996 mandated three actuarially equivalent guaranteed-issue products for the individual market — an HMO, a PPO, and an indemnity plan. The benefits are the same for all three, but the cost-sharing features — and the rates carriers charge — are different. Because the benefit package is standard, consumers base their buying decisions on price and service.
About two thirds of the individual market has opted for the HMO product, which is less expensive than the PPO and indemnity plans. An annual enrollment period "helps to maintain the integrity of the nongroup pool," says Kenneth Arruda, nongroup program manager at Blue Cross Blue Shield of Massachusetts. In addition, he says, "Because we only have one standard product for each of the product types, all nongroup people are aggregated into one pool, so you get a good combination of the healthy and the less healthy." By the end of 1998, about 18,000 had enrolled in nongroup coverage, which is available only to those who don't have access to insurance through any other source.
Rebecca Derby is a policy analyst at Health Care for All, a Boston consumer advocacy group that lobbied for the 1996 law. Before then, she says, "You could have bought high deductible-plans from companies who only took you if you were healthy and would not renew you if you got sick." There were few plans around, so often, "If you needed coverage, you couldn't get it.
"The next necessary step," she continues, "is subsidies for low-income people."
A coalition of consumer groups, small businesses, and the state HMO association supported the 1996 law, which unanimously passed the legislature. But the issue of affordability and pressure from insurance brokers and for-profit indemnity interests to keep mandates such as guaranteed issue to a minimum threaten to derail this complex new system before it gets too far down the tracks.
Meanwhile, Washington Gov. Gary Locke has been meeting at least once a week with stakeholders in the individual market, including the House and Senate health committee co-chairs, the insurance commissioner, the CEOs of Premera, Regence, and Group Health, and the state medical and hospital associations.
Discussions have included increasing the three-month period during which insurers can refuse to treat patients for existing conditions, mandating maternity benefits, placing more restrictions on portability, creating more objective standards for rate review, and a possible revival of the state's high-risk pool, which was put out of business by the guaranteed issue provisions of the 1993 act. At press time, there was a sense that the individual-market crisis could force the legislature into special session; during the last week of the regular session in April, a bill that would have killed guaranteed renewal and extended the existing-condition period to nine months was introduced but left unfinished.
Mandatory insurance?
Meanwhile, the number of uninsured Americans continues to grow. Even with guaranteed issue and renewability, Washington has about 600,000 uninsured; Massachusetts, about 473,000. One solution increasingly heard from politicians and insurers is to make health insurance mandatory — like car insurance.
"States tell health insurers they have to offer coverage to everybody, but then the state does not tell everybody they have to buy it, thereby creating expensive high-risk pools," says Kenneth Abramowitz, health care analyst with Sanford C. Bernstein & Co., a New York investment research and management firm. "The solution is to tell everybody they have to buy at least minimal insurance, then subsidize it with a refundable tax credit for low-income people."
Abramowitz looks for insurers, hospitals, and drug manufacturers to exert considerable influence on Congress to make health coverage mandatory, on a defined-contribution basis. What's at stake, he says, is social equity — and the financial stability of our health care system.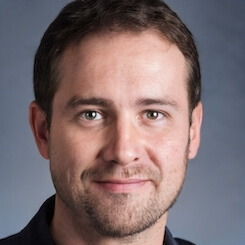 Paul Lendner ist ein praktizierender Experte im Bereich Gesundheit, Medizin und Fitness. Er schreibt bereits seit über 5 Jahren für das Managed Care Mag. Mit seinen Artikeln, die einen einzigartigen Expertenstatus nachweisen, liefert er unseren Lesern nicht nur Mehrwert, sondern auch Hilfestellung bei ihren Problemen.