With PPO enrollment nearing 100 million, HMOs are getting a healthy dose of competition. Is the PPO here to stay — or just a temporary distraction?
With PPO enrollment nearing 100 million, HMOs are getting a healthy dose of competition. Is the PPO here to stay — or just a temporary distraction?
Michael D. Dalzell
Senior Editor
It wasn't that long ago that people who sold health coverage touted the HMO as the end point for managed care. They persuaded brokers and employers that this new commodity would be the only thing they needed to replace their old-fashioned, expensive indemnity products: It was cheap, it was administratively simple, and it could be used off the rack. Sure, those scaled-down replicas of fee-for-service care — preferred-provider organizations — were available, but they were just transitional products that were headed for obsolescence along with with fee-for-service coverage.
But a funny thing happened. This year's study of employer-sponsored health plans by Mercer/Foster Higgins shows HMOs losing market share to PPOs for the first time and suggests that not only are those PPOs still available — they're now in the sellers' display windows. Workers who were pushed into HMOs started carping about them. For talent-starved employers locked in a tight labor market, the rising chorus of complaints was turning HMOs into Ralph Nader's Corvair — unsafe at any speed. Before long, PPOs started flying off the shelves.
PPOs' appeal isn't hard to figure. They offer access, benefits that can be tailored to an employer's work force, and — very important — they lack the scarlet letter that the managed care backlash has sewn onto HMOs. "When you add the administrative burden placed on HMOs by the government in response to negative publicity," says Richard Felice, president and CEO of Pennsylvania's Physicians Care PPO, "it's a difficult environment for HMOs."
Though PPOs are giving HMOs a good run, their ability to adapt to two influences will determine whether PPOs will be a lasting force in managed care. One is an HMO-accountability movement that threatens to swallow PPOs with them. The other is health care costs. "I don't know that PPOs have any means to resist cost increases other than to put pressure on providers, but I keep hearing that providers have taken all they can take," says Bob Dobson, leader of Milliman & Robertson's Tampa, Fla., managed care practice. The upshot? "The next wave," says Robert Trinka, a vice president for California-based McKenna & Associates Managed Care Insurance Services, "will be individuals digging deeper to fund the next great increase in health costs."
Counting the ways
Because few PPOs enroll their own members, counting PPO lives is something of a soft science. Depending on who's talking, between 89 million (American Association of PPOs) and 98 million (American Association of Health Plans) are PPO "eligibles," in the parlance of the industry. AAHP statistics indicate that 54 million people joined PPOs from 1991 to 1996, while HMOs signed up just 29 million. PPOs are converting indemnity enrollees and stealing business from HMOs.
The driver? "We're Americans. We like choice," says Leonard Weinman, president of Consumer Health Network (CHN), a New Jersey-based PPO. Though PPOs use financial incentives to encourage eligibles to use network physicians, few use a gatekeeper, thus avoiding the heavy-handed feel of HMOs. In fact, 63 percent of PPO eligibles told the Employee Benefit Research Institute last year that they have never been enrolled in managed care.
Employers like PPOs' flexibility. "We try not to cookie-cut our product," says Weinman. "We ask, 'What does our client want?'" Like many PPOs, CHN will customize a benefit package to the demographics and health risks of a buyer's work force. This is possible because in most states, PPOs are not beholden to benefit mandates that apply to HMOs.
In a booming economy, employers need attractive benefits packages to lure workers. Take Iowa, with its 2-percent unemployment rate. "Employers are having difficulty getting technical people, particularly programmers," says Oneal Atkinson, vice president of managed care for Iowa Health System, an integrated system. "They're not about to ratchet down to just an HMO and have unhappy employees."
Henry S. Moyer Jr., a New York City broker specializing in group benefits consulting, agrees that it is in companies' best interests to take a "paternalistic" view of benefits. "In the typical HMO, doctors are getting more managed, treatment is delayed or withheld, and quality of care often becomes a concern. Employers are becoming exasperated."
William S. Lesko, M.D., an ophthalmologist at North Jersey Eye Associates in Clifton, N.J., and former head of a New York PHO, understands why. Employers, he says, spend a lot of time just to help workers get referrals from primary care physicians.
Service tops many employers' wish lists. "They want to see phones answered, bills paid, and new hires get their cards. When these don't happen, the employees end up in the HR office," says Felice. "Everyone talks about price, but employers don't want lousy service to be their 'price to get the price.'"
Ah, there's the magic word, price. What of the fact that PPOs have always been more expensive than HMOs?
"We're steaming through one of the great economic booms in history. Employee benefits haven't been at the top of the controller's in-box for a long time," says Trinka. Further, while PPO premiums advanced more sharply than those of HMOs last year (see next page), the gap is narrow enough that many employers are willing to overlook the difference — for now.
"Historically, the tradeoff has been access, price, and scope of benefits — pick any two," says Ken Fasola, senior vice president for sales, marketing, and business development for Humana Inc. "Now there is a convergence on price, with preference among members for choice."
About 1.5 million of Humana's 6.2 million members are in its 27 PPO networks; most of the rest are in its HMOs and point-of-service plans. Three-fourths of its PPO clients are small-business owners and self-insured companies. Other typical PPO buyers: those with employees across the country, and those with young, single work forces. "A company that pays a fixed amount per head to an HMO for young men who don't go to doctors is wasting money," says Harriet Hankin, president of Consulting Group Inc., a Malvern, Pa., benefits consultant.
Cost pressures
Whether the PPO boom lasts hinges on what happens with health care costs. The Health Care Financing Administration predicts that expenses will double by 2007. PPOs' fundamental structure as discounted fee-for-service shops leaves them vulnerable to the insurance pricing-and-claims cycle.
"I think you're going to see benefit costs re-emerge as an issue," says Fasola. "We're seeing claims-cost trends increase. Hospitals seem determined to get increases through this cycle. It's going to create upward pressure on premiums, which is going to make PPO plans more difficult to sell."
PPOs' ability to rein in costs for employers will be key — if they can find a way do it. "PPOs don't have the financial incentives to limit costs the same way HMOs do," says Dean Farley, Ph.D., a health care economist and vice president for health policy and analysis for HSS Inc., a Connecticut developer of provider and payer software. "The HMO is at risk for differences in utilization, whereas in the PPO, risk is shared by the employer and enrollee."
Professor Hal Hunter, Ph.D., director of the Healthcare Administration Program at California State University at Long Beach, thinks that puts PPOs on the critical list. "I see PPOs as a temporary phenomenon. You have to look at whether they have the legs to hold up against a full-risk product. PPOs are a last gasp of the fee-for-service system."
If rising health care costs force PPO premiums significantly higher — pushing employers to take a harder look at benefit costs again — will the pendulum swing back to more restricted forms of care? Given the baggage HMOs carry, Farley doubts it.
"Until three or four years ago, HMOs in many cases were unknown quantities to employers who got into rigid HMO arrangements for the first time," he says. But the backlash HMOs now face because of care restrictions "has diminished comfort in the notion of managed care as a plan that is paid to keep you healthy. A certain naiveté is gone."
Also, choice is so powerful an issue, few employers can really take it away. But choice isn't cheap. If providers resist further discounts, then employers will have to shovel more expense back onto users.
In its 1998 Employer Survey on Managed Care, Deloitte & Touche, the consulting firm, found that plan design (50 percent of those asked) and employee contributions (19 percent) were companies' top strategies for managing benefit costs. Only 4 percent said their first choice was to eliminate plans.
"Employers are moving from a defined-benefit to a defined-contribution approach," says Atkinson. "By offering flexible benefit plans, the employer is saying, 'We're going to negotiate good benefits, but it's your decision which plan to take. If you want the Mercedes, go for it, but it's going to cost you more money.'" This spares employers from reducing benefits, he says, taking them "off the hook."
There will always be those who will pay for a PPO, no matter the cost. "I've seen people go from a PPO to an HMO because it's cheaper, and then back to the PPO because the HMO wasn't meeting their needs," says Rob Kassan, M.D., director of utilization management for Santa Monica Bay Physicians, a California primary care group practice.
But most people have a squeal point somewhere. "People dislike the cost of care as much as they dislike someone getting in the way of it," says Dan Johnson, director of underwriting for Pacific Risk Management Services, a California-based stop-loss insurer. "Some people think of medical costs the way they think of taxes: Anything is too much."
How much is too much? That differs from person to person, but Hunter and others interviewed think $100 a month may be a good assumption.
"Harvard School of Public Health asked people what they would be willing to pay for a Canadian-style health system," says Hunter. "Very few wanted to pay more than $50 a month. The same question could be rephrased for an employee benefits program. I think $100 a month would generate enough squeals that an employer would take action."
Managed care 'lite'
Though most PPOs compete with HMOs on access and flexibility, PPOs need to stay relatively close on price, lest high premiums pitch them into a death spiral. Most observers think this will be achieved through tighter utilization controls.
"The first generation of PPOs was not managed care, but managed cost — a way of channeling business," says Eileen Raney, national practice leader for Deloitte & Touche's Integrated Health Group. "Many PPOs are managed care 'lite.' They get notified you're in a hospital, but they don't do much to manage that stay and they certainly don't manage you on an outpatient basis. But there will be a second generation of PPOs that invests more in things like Nurseline, outreach to people with chronic diseases, and management of inpatient events."
That view is tied to an underlying assumption that choice drives higher utilization and costs. But no compelling evidence exists to prove or disprove the notion that the gatekeeper system saves money. Little can be gleaned from utilization statistics, which suggest an average of 3.2 physician encounters per year for both HMO and PPO enrollees, while hospital days per thousand are 231 and 252 for non-Medicare HMO and PPO subscribers respectively (SMG Marketing Group, 1998).
"There's a mythology that PPO people respond differently from HMO people in terms of how they use services," says Alain Jourdeir, vice president for marketing at California's St. Jude Health System. Jourdeir mentions his wife, whose employer just switched from a PPO to an HMO. "Will her patterns of use change? No!"
But Kassan does see patterns. "PPO patients see a lot of specialists whenever they want. I know a lot who have their own dermatologist and ortho guy and are seeing the ENT. They direct their own care."
It's in the mind-set, says Kassan. "The managed care population feels it's entitled. The PPO population knows it's entitled, because it's paying for it."
Tod Zacharias, vice president for Humana's small-group commercial segment, says HMO and PPO utilization diverged last year, when outpatient and pharmacy began to rise on the PPO side. Because its share of out-of-network claims remained consistent, and because Humana's pricing assumptions have been on the mark, the upswing on the PPO side can probably be traced to one variable.
"In-network, it is difficult to predict underlying patient-provider behaviors that drive utilization," says Zacharias. "We've seen challenges in trying to estimate those as precisely as we'd like."
Humana's utilization-management toolbox for its PPOs includes such traditional techniques as precertification of inpatient and high-cost outpatient care, as well as use of claims-review software to determine medical necessity. The company also uses a case-management system, usually triggered by an inpatient event. "A case manager meets with the patient and physician to work out the best type of care and settings," says Zacharias.
Case management is perhaps the most realistic way a PPO's utilization-management system can mature, given that few PPOs pay their own claims and thus do not have the infrastructure to do HMO-style UM. Bruce Oliver, chief operating officer for Quality Care Solutions Inc., a Phoenix developer of payer-system software, says case management in a PPO is similar to DM in an HMO.
"You have a particular disease, like asthma or diabetes, and the physician and patient agree on steps to take to get the patient better," says Oliver. "At PPO conferences, they talk about that a lot."
Most PPOs outsource utilization review in one or more ways; 70 percent use a pharmacy benefit manager, while medical claims usually go to a third-party administrator or other payer. Where the PPO has discretion, however, is in crafting custom boundaries for each purchaser — a selling point that distinguishes PPOs from HMOs.
"Self-insured employers can design exactly the kind of plan they want and say, 'I'm going to allow this to occur in utilization management, but not this,'" says Weinman of CHN.
A few PPOs have the structure to use techniques similar to those of HMOs. Physicians Care, which pays its own claims and thus can do more direct medical management, has access to Milliman & Robertson's Healthcare Management Guidelines, but Felice says they are not absolute. The PPO also relies on a peer-review system that makes utilization controls more palatable to physicians.
"We have 600 physician shareholders who have agreed to be part of a panel. We'll say 'I need three or four of you to give me an opinion on this.' It's not what a nurse at 1-800-SAY-NO thinks."
Reinventing the PPO
In survey after survey, quality of care ranks at or near the bottom of most employers' shopping lists. For many PPOs that pride themselves on wide networks, that circumvents any discussion of quality. But times may be changing. "I could list two dozen employers that value PPO quality," says Garry Carneal, J.D., president and CEO of the American Accreditation HealthCare Commission/URAC. "GM, Ford, and Chrysler, for instance, require PPO accreditation."
At Humana, Fasola smells a trend. "Our RFPs from large consultants have a lot more performance requirements, in the forms of guarantees, than we've seen in the past. It's very outcomes oriented, which is difficult to take to the PPO market."
Part of that is because a PPO rarely knows who its eligibles are until they show up for care. "If a PPO can create linkages with the self-funded employer, third-party administrator, physician, and an outside UR company, it should be able to replicate the kind of accountability system you have in HMOs," says Carneal. "But we're a long, long way from that."
In addition, because PPOs lack a gatekeeper, baseline health status is missing. "PPOs are about an inch thick," says Raney. "They don't have enough members with any one physician to profile. How do you profile when you've got four people?"
For now, PPO quality will have to be measured by process and structure, a dialogue Carneal is stoking with PPOs. Though URAC has accredited just 36 of the nation's 1,035 PPOs, Carneal thinks momentum is building. "PPOs realize that if they commit to quality, they can operate more effectively."
URAC offers nine accreditation programs for such components as health network, utilization management, practitioner credentialing, and, beginning this month, case management.
PPOs might be dragged kicking and screaming into the age of accountability if the managed care debate in every state legislature rolls them up with HMOs. Only 13 states have comprehensive oversight standards for PPOs, according to URAC, but then PPOs are not the regulatory creations that HMOs are. Some states' laws specifically govern PPOs, while others' lump PPOs in with HMOs.
"Some states assume PPOs work like HMOs," says Johnson of Pacific Risk. "If you think of someone getting a lower benefit if he goes outside the PPO network as a restriction on care, then it's an easy jump — but fallacious — to then say, 'We should regulate PPOs because they do the same thing HMOs do.'"
The differences between PPOs and HMOs, says Johnson, are often lost on legislators. "The PPO industry doesn't deserve the same scrutiny as HMOs and it never did. A PPO doesn't change the care you get — it just says, 'If you see the doctor on that corner instead of this corner, I can keep your cost of care lower.' There is nothing to regulate."
Weinman, at CHN, thinks this dilemma is rooted in the fact that the PPO industry has not done a good job communicating what it is. Carneal, who agrees that PPOs are "struggling with self-identification," defines three basic types of PPOs:
Lease-type PPO: Not a health care plan, but an organization that develops provider networks and rents them to one or more payers;
Managed PPO network: A specific plan design where self-insured employers or payers contract for provider services, and sometimes UM;
Integrated PPO plan: This PPO directly enrolls its covered lives.
Depending on how accountability and higher costs challenge PPOs to adapt, this list could expand. There's not a lot of product differentiation in health care coverage, says Trinka, of McKenna & Associates. "You can't say, 'I can only afford $50 a month, so I want a product that provides enough care to keep me alive, but might not do much else.' As responsibility for paying costs goes back to consumers, you're going to see some interesting things come on the market."
PPOs could borrow prevention from HMOs to keep clients. "People jump to HMOs to save money. Even if they don't need a doctor for anything else, they go for eye exams or preventive dental," says Felice, whose Physicians Care offers such benefits. "Some PPOs realize that if they don't cover that $50 visit, they'll lose the account for a whole year."
As long as the HMO backlash continues and PPOs are not held to HEDIS-style measurements, Carneal thinks PPOs will be OK. "But if PPOs are going to remain popular," he says, "they must develop infrastructure to support quality systems."
Moyer has a different take. "I don't think PPOs can sell themselves on the fact that they'll save as much money as HMOs. They can't. The bottom-line-oriented corporation will continue with HMOs, no question. But I do think PPOs will remain an alternative for companies that are successful enough to view employee benefits in a different way."
HCFA may force PPOs to develop accountability systems, now that Medicare+Choice requires them to submit to performance standards, says Garry Carneal, J.D., president of the American Accreditation HealthCare Commission/URAC.
Liability's effect on PPOs
PPOs are keeping a sharp eye on what happens to the Employee Retirement Income Security Act of 1974. Most PPO plans enjoy the same protections HMOs have from liability.
But if an ERISA rollback exposes employer-sponsored plans to malpractice liability, PPOs could suffer more than HMOs, says Jack Shapiro, a health care market-research consultant. Shapiro, who also hosts the program MediPolitics on the Talk America Radio Network, sees a couple of scenarios spilling out of that.
"We could see small- and medium-size companies that self-insure scared away from offering benefits at all," says Shapiro. "We seem committed to this anachronistic system of employer-based health coverage, but with 43 million uninsured now, what have you accomplished if you scare some employers off ?"
A more likely scenario, he says, would be for those employers to shift workers from PPOs to HMOs. "They could dump this on HMOs, letting them take the responsibility for a lawsuit. They may think they're safer dodging behind HMOs for cover because the employer would no longer provide direct health care."
PPOs less likely to tumble than POS plans
Without HMO-style utilization controls, PPOs could be seen as financial black holes waiting to happen. That some large HMOs' point-of-service plans have lost significant sums on out-of-network claims would seem to bolster that view, but observers say POS plans are failing more because of missteps by the parent HMOs.
Bob Dobson, an actuary and leader of Milliman & Robertson's Tampa managed care practice, says few insurers have a solid strategy for riding out changing consumer and employer preferences. "Many carriers think they need to be in all areas. I see mistakes repeated as they get into a new area and then decide to get out of it."
Such as? Underpricing, for one. Dobson says many HMOs feel their point-of-service options need to be priced similarly to the HMO. Yet POS plans "give more freedom while not removing expensive preventive benefits that are typically in an HMO but not a PPO," he says.
Eileen Raney, national practice leader for Deloitte & Touche's Integrated Health Group, says if the HMO network is not strong, or if there are access problems, people will use more out-of-network services. "A lot of POS plans that got into problems were not doing a good job with IBNR — 'incurred but not reported.' They didn't know what their emerging experience was, and they under-reserved for it." When the claims hit, they couldn't be paid and were backlogged.
---
Our most popular topics on Managedcaremag.com
---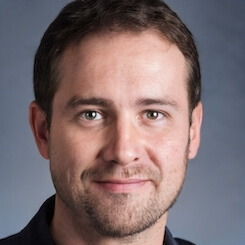 Paul Lendner ist ein praktizierender Experte im Bereich Gesundheit, Medizin und Fitness. Er schreibt bereits seit über 5 Jahren für das Managed Care Mag. Mit seinen Artikeln, die einen einzigartigen Expertenstatus nachweisen, liefert er unseren Lesern nicht nur Mehrwert, sondern auch Hilfestellung bei ihren Problemen.