MANAGED CARE 

September

 

1999

. ©1999 MediMedia USA
NIPPING AT HMOs' HEELS
Florida will soon test a program that could provide competition for HMOs serving the Medicaid population. Other states are watching.
Florida is to become a proving ground for direct contracting come Oct. 1, when Medicaid recipients in Dade and Broward counties will be given the chance to choose a health care delivery system other than an HMO or a primary care case management program.
"We've created provider-sponsored networks — PSNs — which are sort of like PSOs under Medicaid," says Robert Sharpe, M.S.W., Florida's assistant deputy director for Medicaid.
The state hired the Lewin Group, a consulting company, to design and develop the PSN project. Joel Menges, a vice president in Lewin's managed care practice, says that while the project is no real market threat to HMOs yet, the drive behind it — finding an alternative to conventional health plans — should give executives pause.
"This is a Medicaid version of what a lot of large employers have striven to do," says Menges. "It would be a stretch to say that this could replace all the HMO Medicaid contracts in place; however, it may, in time, be considered a more effective model from a state's perspective. It could be adopted by additional states for selected populations within those states."
The program will be launched with the South Florida Community Care Network, a cooperative venture of three hospital systems: North Broward Hospital District, Memorial Health Systems (South Broward Hospital District), and the Public Health Trust of Miami, Dade County, which includes Jackson Memorial Hospital.
Stephanie Schmidt, M.H.A., the project manager hired by the three hospital systems, says the PSN effort has already sparked interest among officials in other states and in other provider networks throughout Florida.
This may not be pure direct contracting as most understand the term — where an employer goes directly to providers, bypassing the HMO middleman — but it's close. State government in this case fills the employer's role. But inasmuch as governments exist to provide services (theoretically) and corporations survive by turning profits (hopefully), there could in fact be differences in how direct contracting under each system would function. (To read more on the state of direct contacting in general, see Direct Contracting: Why It Hasn't Grown from Managed Care's July 1999 issue.)
There are about 1.4 million Medicaid recipients in Florida, and 920,000 are already in managed care, says Sharpe. About half belong to HMOs and half to Medipass, the state's primary care case management program. A third of the state's Medicaid population lives in Dade and Broward counties.
"One way that we hope to recruit enrollees is by allowing any physician who becomes a Medipass physician to bring his enrollees into the PSNs with him," says Sharpe.
Florida will pay for care for PSN enrollees on a fee-for-service basis. In addition, the state will pay a per-member, per-month administrative fee to the PSN, for which the network will be partially at risk:
If the PSN fee-for-service expenditures exceed historical expenditures, the PSN would return up to 50 percent of administrative fees.
If Medicaid expenditures for the enrollees are reduced, the PSN is eligible to receive up to 75 percent of the savings.
"If the expenditures exceed the fee-for-service scale, then it's their dime," says Sharpe. "That's how we'll save." Also, according to Sharpe, the agency expects there will be additional savings due to improved outcomes.
Schmidt says her office is moving important pieces of the enterprise into place. They include disease management for conditions such as diabetes, and case management, for events such as childbirth. In addition, she hopes to have a strong utilization review process in place.
Sharpe says that state officials have negotiated with the PSN to determine which services will be provided to Medicaid recipients through the network. Services not managed by the PSN will be available to the recipients from any Medicaid provider on a fee-for-service basis.
As in any partnership, the parties must surrender some control.
"I think it's important to say that both the enrollment function and the marketing function are not being done by the PSN," says Schmidt. "The state of Florida needs to ensure that you're an eligible enrollee."
'Lowest total cost'
Menges talks about "administrative economies of scale" when discussing the potential savings.
"Each HMO has to implement its own claim payment system when taking on Medicaid patients," says Menges. "You've got to pay the HMO to do all that work. Yet states' administrative costs don't decrease. Keeping the state in control of claims processing allows this activity to be performed at the lowest total cost." He adds that it also assures the state access to data to monitor the program.
Menges expects that HMOs will still hold health care payments to lower levels than PSNs. However, he sees significant potential for the PSN model to result in increased payments, out of what is saved, to providers and the state versus the HMO model (see chart on Page 46A).
The PSN effort sprang from a task force created by Lawton Chiles when he was governor, says Sharpe. "One of the things that came out of those discussions is the realization that we need to test provider networks," he says. "We saw a need to create competition for HMOs and provide more choice for enrollees."
Details that needed to be attended to included obtaining federal approval, determining the financial structure of the networks, developing criteria for applicant eligibility, and creating service delivery requirements.
Menges says that he would like to see at least one other test where the primary players in the PSN are physicians, not hospitals.
"To me, that would be a very exciting model," says Menges. "I think there would be possibilities for much more revenue for the physicians and for significant state savings.
"Medicaid managed care initiatives don't need to worry that much about overpaying for primary care, but they absolutely need to economize on payments to hospitals. There are risks to the state in placing hospitals front row, center, in the PSN model."
---
Our most popular topics on Managedcaremag.com
---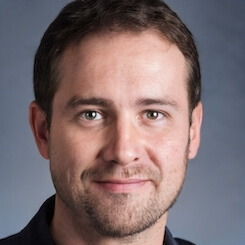 Paul Lendner ist ein praktizierender Experte im Bereich Gesundheit, Medizin und Fitness. Er schreibt bereits seit über 5 Jahren für das Managed Care Mag. Mit seinen Artikeln, die einen einzigartigen Expertenstatus nachweisen, liefert er unseren Lesern nicht nur Mehrwert, sondern auch Hilfestellung bei ihren Problemen.