WHAT'S OLD IS NEW
The per-visit cost of a house call is high, but used judiciously, this practice can lower overall medical costs — not to mention provide better care.
During a physician house call, a patient complained of pain and swelling in her leg. Risa Lavizzo-Mourey, M.D., chief of geriatric medicine and director of the Institute on Aging at the University of Pennsylvania, ordered a diagnostic test — a Doppler ultrasound of the leg — which revealed a blood clot. She then prescribed low-molecular-weight heparin, medication that can be given without a lot of monitoring, and the problem was resolved in the course of one business day, avoiding an emergency room visit or hospital stay.
Robert Faust Jr., M.D., a private practice physician in Albany, N.Y., made a house call to an elderly patient who had phoned expressing symptoms of pneumonia. Because the condition was caught and treated early, the patient recovered in 10 days. But if Faust hadn't made the house call when he did, an emergency room visit might have ensued.
Decline and resurgence
These visits occurred in 1998 — not years ago. And though the volume of physician house calls will never reach the level it achieved in previous generations, a resurgence has begun.
In 1930, house calls accounted for approximately 40 percent of physician-patient encounters. By 1950, that figure fell to 10 percent. In 1980, it was almost nonexistent, 0.6 percent.
More recently, the number of home visits by doctors has declined from 1.6 million in 1988 to 984,000 in 1996, according to a study by Gregg Meyer, M.D., at the Uniformed Services University of Health Sciences in Bethesda, Md. The study, published in the New England Journal of Medicine in 1997, cited several factors.
Until recently, Medicare reimbursement for a home visit from a nurse was often double that of physician reimbursement. Add in the travel time involved in making a house call, and the fact that physicians were able to see only six to eight patients a day at home versus 22 or more in the office, and it hardly seemed worth the effort. The decline, however, is not solely about money.
Physicians often lament — not always accurately — that the tools and instruments they need for proper diagnoses don't fit inside their black bags anymore.
"Younger physicians are reluctant to leave the comfort of the hospital and office setting where they have diagnostic tests available and colleagues they can tap on the shoulder to ask questions," Meyer notes, adding that that reluctance can be traced to the failure of medical schools to train students properly in low-tech diagnosis.
The results of a 1994 survey conducted by Knight Steel, M.D., professor of geriatrics at the University of Medicine and Dentistry of New Jersey, support Meyer's contention. Steel's survey revealed that only about half of all medical schools offered even one hour of home-care training during the course of a student's four-year education. That can leave physicians uncomfortable with managing a patient's diseases at home.
"A physician who doesn't do a lot of house calls is often shocked at the level of sophisticated studies that can be ordered in the home, the rapidity with which results come back, and the ways you can use fairly high-tech management approaches like infusion therapy," Lavizzo-Mourey says. "But many physicians today aren't comfortable doing that because they don't have the necessary training."
Meyer has his detractors as well as supporters. One of those who question Meyer's findings is Peter Boling, M.D., immediate past president of the American Academy of Home Care Physicians (AAHCP), and professor of internal medicine at the Medical College of Virginia.
"The problem with Meyer's study was this: He did a good job of identifying the home visits made to elderly Medicare beneficiaries — just under 1 million" in 1996, says Boling. "However, he then compared this derived number with the absolute unmodified numbers of total Medicare billings in previous years. Apples and oranges." Thus, he says, Meyer found a nearly 40-percent decline.
But Boling contends that the absolute number of Medicare house call billings has remained virtually the same for 10 years — about 1.5 million.
"I was disturbed that a prestigious journal like the New England Journal of Medicine let this mistake slip by," says Boling. "The thing that bothered me the most was that while we were trying to build house calls back up, this article appeared and threw a cold blanket on our momentum because of the press it received as a result."
Meyer, for his part, describes Boling's comments as "pejorative," and says that the article and subsequent media coverage did quite a bit to help the resurgence of house calls.
Meyer also defends the methodological integrity of his study.
"The data analysis was quite careful to capture billings by physicians for house calls in the continental U.S. during the period examined," says Meyer. "Limitations to that sampling frame were noted in the New England Journal article. In our time-trend analysis, we made the best attempt possible to correct for the factors noted by Boling — chief among those, the differing sampling frames and the fact that some physician home visits are not billed."
Perhaps the intensity of the Boling-Meyer exchange can be attributed to the fact that house calls figures to become a hot issue in the near future.
Addressing the need
According to the American Medical Association, in 1996, about half of the nation's 6 million homebound patients were at least 65 years old and had an average of six chronic conditions. The number of people in that age category is expected to grow by 33 percent between next year and 2010. With that growth will be an increased need for adequate home care. But that doesn't mean the need is limited to the elderly:
Sophisticated technology enables the birth of babies weighing as little as two pounds. What level of care will they receive once sent home from the hospital?
For individuals with cognitive impairment, the home environment with familiar surroundings often can be more therapeutic.
Individuals requiring long-term care for diseases such as cancer, HIV/AIDS, and muscular dystrophy also require regular monitoring and visitation.
Fortunately, changes are taking place to address homebound patients' need for care at home.
In 1995, the average Medicare reimbursement for a house call for a new patient was $74.85. Thanks largely to the efforts of the AAHCP, the average reimbursement — as of January 1998 — now ranges between $100 and $170, depending on the illness and region of the country.
"The increase has been fairly dramatic," notes Boling, "and should be sufficient to enable efficient physicians to, at least, break even on a house call. But we still have inroads to make."
For example, in today's cost-conscious environment, physician house calls are difficult to sell to managed care organizations. According to the AAHCP, there are several issues:
MCOs view house calls as increased access for patients who otherwise might not have used any health care services at all — thus increasing costs.
Spouses and neighbors of house call patients sometimes request home care.
Health plan executives simply forgot about house calls when they designed their systems.
"Health care organizations have already divided up the dollars among all the different medical specialties, and reassembling those dollars is difficult," explains Donald Jones, CEO of the San Diego-based OnCall Medicine. "The numbers — the potential impact in terms of reducing readmissions and shortening length of hospital stay — are huge. There's been a lot of interest from medical directors, especially on the utilization management side with respect to some chronic cases. The question is, who has the responsibility for dollars? Whose dollar is at risk? The medical group, the hospital, or the health plan? Sorting all that out is a major challenge."
According to the AAHCP, until and unless MCOs become more forward-thinking or are required to provide physician house calls, mutually beneficial relationships may be difficult.
The team approach
Looking to overcome some of these difficulties, the John A. Hartford Foundation in New York, has made 10 grants available nationally to medical schools for teaching home care to medical students. "It's amazing how little physicians know about home care," says Steel, who oversees the project for the foundation.
The 10 schools selected for the grant share research data and information, and each has developed a curriculum integrating home care into academic medicine. House calls are part of the new curriculum.
For example, at New York's Albany Medical College, students make house calls with a primary care physician and other members of an interdisciplinary team, including therapists and social workers. They learn teamwork.
Finding the time to leave the office to visit patients is never easy, but a collaborative practice — a medical team led by a physician and including a nurse practitioner, a registered nurse, a social worker, and physical and occupation therapists — is being used by an increasing number of medical centers with notable success.
Boling explains that most physicians have a clear or innate sense of which patients have great difficulty coming in for an office visit. He suggests physicians examine their practice, block off a piece of time each week, and conduct chronic-care house calls.
Each Monday, Lavizzo-Mourey, together with her nurse practitioner, will make a house call to new patients and others in need of a visit. "In that way it's clear to the patient that we're a team," explains Lavizzo-Mourey, "so when the nurse practitioner goes out by herself, the patient feels comfortable.
"I also meet with the nurse practitioner several times a week to discuss problems and provide guidance. If we're going to manage a situation in the home, we must trust one another's skills and judgment."
Lavizzo-Mourey emphasizes that while the nurse practitioner makes two house calls to every one that she makes, physician involvement is critical.
"If you never see how patients are functioning in their homes, you are in many ways treating them in the dark," she asserts.
---
Our most popular topics on Managedcaremag.com
---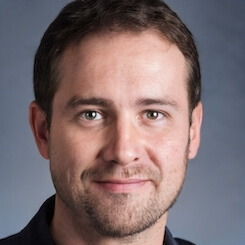 Paul Lendner ist ein praktizierender Experte im Bereich Gesundheit, Medizin und Fitness. Er schreibt bereits seit über 5 Jahren für das Managed Care Mag. Mit seinen Artikeln, die einen einzigartigen Expertenstatus nachweisen, liefert er unseren Lesern nicht nur Mehrwert, sondern auch Hilfestellung bei ihren Problemen.