MANAGED CARE 

September

 

1999

. ©1999 MediMedia USA
The AMA has come out with its strongest condemnation of online prescribing, recommending that action be taken against physicians who prescribe based solely on a patient's answers to an online questionnaire.The AMA contends that this practice "falls below a minimum standard of medical care."
State and federal agencies are paying more attention to online prescribing, too. At least 10 states are investigating physicians who prescribe online. The U.S. Food and Drug Administration has invested in a $100,000 computer system designed to find companies that sell prescription drugs online without a patient's prescription, while doubling, to 20, the number of agents that are assigned to the task. In addition, a House Commerce subcommittee is considering whether to develop legislation that would require medical and pharmacy web sites to reveal more information about their credentials, to make investigations easier.
Physicians providing most services in an office setting will benefit from the Health Care Financing Administration's fee schedule for next year. Office-based physicians will receive slightly higher fees, up to a 1-percent increase, while most hospital-based doctors will see fee reductions of up to 1 percent. The changes are based on actual practice expenses; in past years, HCFA was criticized for basing its fee schedule on physicians' historical charges.
Because of adjustments related to malpractice-insurance costs, nephrology and emergency medicine, hospital-based specialties, will receive increases larger than 1 percent.
The National Committee for Quality Assurance says it will begin an accreditation program for medical groups two years from now. Still in development, the program would provide third-party judgment of physicians across plans.
Many plans now issue their own report cards on physician group performance. Given that HMOs' and NCQA's underlying reasons for wanting to drive improvement may differ, the degrees to which plans buy into NCQA physician-group ratings and to which physicians see their value as more than just another review may determine NCQA's success in this arena.
How people use physician-evaluation information is unproven, but PacifiCare of California provides an interesting case study. The HMO says the release of its third "Quality Index" shows a strong correlation between physician groups' marks and the enrollment preferences of new members.
Congress this month will take up a bipartisan managed care reform bill, perhaps the first this year to truly worry the insurance lobby. The bill, sponsored by Georgia Republican Charles Norwood and Michigan Democrat John Dingell, has 65 cosponsors, and is supported by the AMA. It was introduced in the House after the GOP leadership was unable to produce a bill.
Norwood attracted a following from those favoring the right to sue HMOs. Iowa Rep. Greg Ganske, a physician who supports the bipartisan bill, predicts it will become law.
Chip Kahn, president of the Health Insurance Association of America, thinks so, too — but warns that it would expose employers to lawsuits and boost unemployment. The Washington-based Health Benefits Coalition went further in its opposition, dubbing the bill the "Health Insurance Elimination Act of 1999."
Humana says it will take six months to name a new CEO, following Gregory Wolf's resignation last month to pursue those always-mysterious other interests. Retired CEO and chairman David Jones is back until a successor can be found.
The company wouldn't say what prompted the abrupt end to Wolf's 20-month tenure, but analysts think Humana's poor financial performance this year had a lot to do with it. The company lost $16 million in the first quarter. The day Wolf left Humana, its stock closed at $10.25, less than half its price when Wolf became CEO.
Humana, of course, isn't the only insurer struggling these days. Weiss Ratings says 56 percent of HMOs lost money last year; of the 576 it studied, 100 failed to meet risk-based capital guidelines adopted last year by the National Association of Insurance Commissioners. Had the NAIC regulations been fully implemented in most states, says Weiss, 37 HMOs would have faced state takeover or been subject to regulatory controls.
NCQA has clarified how many plans publicly reported HEDIS data in 1998: 247 managed care organizations, representing 410 products, shared HEDIS data in Quality Compass '99…. More than 6 in 10 physicians responding to a Kaiser Family Foundation survey see health plans deny prescription-drug coverage routinely; 37 percent of those say the most recent event caused patients serious harm…. Random unannounced surveys by the Joint Commission on the Accreditation of Healthcare Organizations will soon live up to their name. Beginning in January, the Joint Commission will give hospitals and other providers no advance notice of a "surprise" visit…. According to a General Accounting Office report, many Medicare HMOs do not routinely notify members of formulary changes — leaving them to learn about them at the pharmacy counter…. Get this: More than a third of respondents told an Insurance Research Council poll that it's OK to stay home and collect workers' comp if they're still feeling a little pain — even after a physician says it's all right to return to work.
Michael D. Dalzell
For the first time, the National Committee for Quality Assurance says it can demonstrate a strong link between clinical quality, as reported in HEDIS, and member satisfaction. Plans that scored in the highest quartile last year on "effectiveness of care" measures in HEDIS, NCQA's vehicle for HMO-quality measurement, also received the highest marks from members in NCQA's Consumer Assessment of Health Plans survey (CAHPS).
NCQA compared mean CAHPS rates for the top 25 percent of HEDIS performers against all other health plans. For every CAHPS measure, below, high-scoring HEDIS plans achieved greater member satisfaction than those with lower performance on HEDIS.
SOURCE: NATIONAL COMMITTEE FOR QUALITY ASSURANCE, WASHINGTON, 1999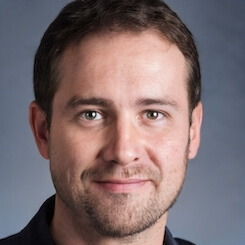 Paul Lendner ist ein praktizierender Experte im Bereich Gesundheit, Medizin und Fitness. Er schreibt bereits seit über 5 Jahren für das Managed Care Mag. Mit seinen Artikeln, die einen einzigartigen Expertenstatus nachweisen, liefert er unseren Lesern nicht nur Mehrwert, sondern auch Hilfestellung bei ihren Problemen.