LOOKING FORWARD
For the first time, plans are in a position to work with physicians to improve outcomes, efficiency, and patient safety. Helping doctors would go a long way toward mending managed care's image.
At some point in the future, health plans will look back at the changes in care delivery at the end of the 20th century and recognize that one of the most important — and one of the most lasting — accomplishments will have been to move the health care system toward a strong focus on evidence-based medicine and accountability. With that as a springboard for discussion, all parts of the delivery system can build on this accomplishment by using evidence-based practice and principles of accountability to ensure that consumers receive the highest-quality care.
If anything illustrates that we have gained a great deal of ground in pursuing this objective, it is how the discussion proceeded on Capitol Hill about best practice vs. customary practice. The year began with a major debate about whether the standard for medical care should be generally accepted physician practice — in other words, what the physician has always done — vs. best practice. And even those who vociferously supported anti-health plan legislation agreed that the best medicine for patients is based on scientific research and evidence. Once the choices became known, there was an about-face, and now there is nearly unanimous consent that the risks are too high to move in any other direction.
This experience demonstrates that as they go about day-to-day activities, health plans need to ensure that they work hard to connect with physicians and consumers, and to educate them about the "how and why" of coordinated care. Now that we are over the hurdle of whether the standard ought to be best practice, we have to prove that we are delivering on that promise.
In support of physicians
To that end, job one is to prove value to physicians. We have the technology, the information systems, to provide physicians real support. The first wave of managed care was about discounting. Now, we're making the transition into true coordination of care and disease management, both of which proceed from effective information systems. For the first time, we're poised to change health plans' relationships with physicians — making them far less contentious, and far more collaborative, based on things that we can provide physicians to help them do their jobs better.
Health plans can help physicians orient their practice toward outcomes. We also can help them understand how they compare with their colleagues — not only in the same community, but across the country. What do the latest research studies say? What do various specialty societies say about how to handle a particular kind of case? What are the pros and cons about specific pharmaceutical therapies? Physicians are very busy trying to meet the needs of the patients in their practice, and what plans can provide is something of value to assist physicians with that process, and to improve their efficiency and effectiveness. Then they can draw upon us, as opposed to viewing us as agents that are simply setting up processes that make it hard for them to do things. We've never been in a position to do that until now.
Restoring industry's image
If we can accomplish that, then we can begin to turn the tide of negativity that has arisen.
We have to bridge a major disconnect between individuals who believe that their health plan is doing a good job for them yet are assaulted every day with horror stories, and thus become concerned that the plan may not be there if something catastrophic happens to them.
The way to begin to do that is to stay focused on the benefits we deliver to patients — communicating that in a straightforward way, but not shrinking from debate. We created this revolution in health care. Some — not patients — who have been affected by this revolution have gone to the legislative arena for protectionist legislation. Health plans have to provide data that offer a compelling case about why initiatives that are put on the table in the name of patient protection are not necessarily deserving of that name.
This has become a very politicized debate. We have to continue to demonstrate that we provide affordable, high-quality care, and that by giving physicians something tangible to use to work with us to improve the care of people, we are enhancing patient safety in the process. This is the value differentiation for health plans. Empirical data suggest that we are accomplishing this objective, but we have to translate data from the realm of technical information and scientific research into what people think about, when they think about health plans.
Articles in the Looking Forward Series: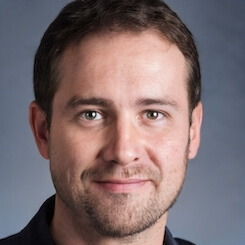 Paul Lendner ist ein praktizierender Experte im Bereich Gesundheit, Medizin und Fitness. Er schreibt bereits seit über 5 Jahren für das Managed Care Mag. Mit seinen Artikeln, die einen einzigartigen Expertenstatus nachweisen, liefert er unseren Lesern nicht nur Mehrwert, sondern auch Hilfestellung bei ihren Problemen.