Mark D. Abruzzo, J.D.
There are approximately 2,600 ambulatory surgery centers in operation in the United States. A great number are entirely or partly physician-owned, but many others are owned, in whole or in part, by hospitals or health systems or by corporate chains.
Given the present trends and incentives in the medical arena, we expect to see a growing number of ASCs with varying combinations of ownership groups — physicians, hospitals and managed care companies).
The federal antikickback law generally prohibits an arrangement if a material purpose therein is to induce or influence the referral of patients or services covered by Medicare, Medicaid, or any other federal or state governmental program.
Ambulatory surgery centers might, by their very nature, be considered "suspect" under the law. A wholly- or partially-physician owned ASC could be viewed as a mechanism whereby physicians can refer patients to the center in exchange for a share in the facility fees that result.
In addition, the Office of the Inspector General has stated that "investors" in a position to influence referrals include hospitals and other entities as well.
Thus, an ASC joint venture between a hospital or HMO and physicians may be viewed as an attempt to generate business in exchange for facility fees.
The government's position is that because they are lower-cost, potentially higher-quality alternatives to hospital-based outpatient surgery, ASCs are good for Medicare. In affirmation of this, the OIG years ago proposed a safe harbor from the federal antikickback law for ASCs whose ownership groups would consist entirely of surgeons who refer patients directly to the center and who perform surgery themselves for the referred patients.
That's right — the safe harbor would protect surgeons who are in a position to make the referrals! The OIG, it seems, was attempting to justify the means with the ends.
Improper incentives
The OIG's stated rationale was that the surgeon ASC-investor receives a fee for the professional component of his or her surgical procedure that is large in comparison to the facility fee received by the ASC (and, ultimately, the referring physician) for use of the facility. Such a differential, the OIG reasoned, significantly reduced the risk of improper incentives for referrals.
The OIG sought to protect ASCs that would be, in essence, an extension of a private surgical practice.
However, the OIG would not extend the proposed safe harbor to investment interests in ASCs held by physicians who would not be in a position to refer patients directly to the ASC and perform surgery — essentially, foreclosing the safe harbor to ownership by primary care physicians, hospitals, and HMOs. (Failing to comply with the ASC safe harbor or any other safe harbor, it should be understood, does not constitute a violation of antikickback laws. But, it's a venture that is not without risk.)
Final approval
On Nov. 17, responding to years of criticism and calls for change, the OIG gave final approval to the ASC safe harbor, expanding protection for investments by other than surgeons. The OIG departed from its underlying rationale.
The OIG states: "We are aware that professional and facility fees have changed and may continue to change over time and that the ratio between them will not always, by itself, provide a clear basis for safe harbor protection.
"So although the fee differential was meaningful at the time, we will in the future look more broadly for indicia that an ASC investment represents the extension of physician's office space and not a means to profit from referrals."
The new safe harbor for ambulatory surgery centers has four categories: surgeon owned, single specialty, multispecialty, and hospital/physician.
All four categories have these common requirements:
The ambulatory surgery center must be certified under Medicare;
Loans from the entity or other investors for the purpose of investing in the center are prohibited;
Investment interests in the ASC must be offered on terms not related to the volume or value of referrals;
All ancillary services must be directly and integrally related to primary procedures performed at the center and none may be separately billed to Medicare or other federal health care programs;
Neither the ASC nor physicians practicing at the center may discriminate against federal health care beneficiaries; and
Patients who are referred to the center by someone with an investment in the ASC must be fully informed of the investor's investment interest.
The OIG hasn't strayed too far from home. It remains uncomfortable with ownership by those physicians or entities who are in a position to refer but who do not use the ASC in some fashion (e.g., the one-third income test). Furthermore, the OIG states that it does not intend to preclude the development of ASCs by HMOs, provided such arrangements do not include impermissible payments to induce or reward referrals.
In fact, hospitals, HMOs, and other investors may invest in an ASC under the safe harbor as long as they are not in a position to refer patients, directly or indirectly to, or generate business for, the center or any of its investors. However, the OIG continues to stand by its position that such entities are generally in a position to refer patients.
Mark D. Abruzzo, J.D., specializes in health care law at the Berwyn, Pa.-based office of Wade, Goldstein, Landau & Abruzzo.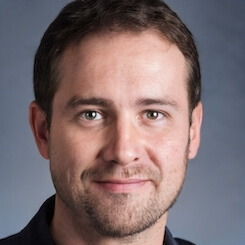 Paul Lendner ist ein praktizierender Experte im Bereich Gesundheit, Medizin und Fitness. Er schreibt bereits seit über 5 Jahren für das Managed Care Mag. Mit seinen Artikeln, die einen einzigartigen Expertenstatus nachweisen, liefert er unseren Lesern nicht nur Mehrwert, sondern auch Hilfestellung bei ihren Problemen.