Employers and consumers, driven by the sting of higher premiums and out-of-pocket payments, are more engaged than ever in the conversation about rising health care costs. While the math is simple —overall costs equal the cost per unit multiplied by the number of units — the broader issue is anything but.
Health care transactions are complex, and each involves a unique individual and a distinct set of conditions, treatments, and health care professionals. At every point throughout the process, data related to patients, treatments, outcomes, and efficiencies is gathered and processed. These data determine how claims are paid, but they also inform new programs and approaches aimed at improving outcomes and reducing costs.
Everyone in the health care system benefits when quality increases and costs decrease. Where we fall short now is aligning our actions across the system so employers, individuals, insurers, consultants, and health care professionals are working toward this common goal.
In the vast majority of health care transactions, the insurer is the link between the patient, physician or hospital, and the employer. By serving as a collector, aggregator, and sharer of information from and between each of these sources, health insurers have the power to drive improvements in health and efficiency that, in turn, reduce costs for consumers and employers. For health insurers, the value we provide must evolve from a relationship based on the quality of our transactions to one based on our ability to drive quality through the information we gather and share.
Let's start with the consumers. If there is a positive outcome to the economic downturn and employers' collective decision to shift a greater share of the cost of care to employees, it's that individuals are increasingly motivated to weigh the true cost of care when making their own health care decisions.
Insurers are facilitating this trend by providing actionable information about cost and quality. Many insurers, including Blue Cross & Blue Shield of North Carolina (BCBSNC), are finding new ways to deliver this information and encouraging consumers to shop around for non-emergency procedures. Consumers save money on their out-of-pocket charges, and employers and health plans save as overall costs come down. This transparency also drives competition that improves quality and drives down costs. This is good for the marketplace and good for health care.
As we consider the role of the employer, the focus on data moves from the micro to the macro. Large employers achieve the most benefit from programs to improve employee health and reduce medical costs when all the data about their employees' health care usage resides in one place.
Placing services with multiple vendors may offer some advantages for employers, but those benefits come at a cost. By segmenting services, employers limit their ability to leverage powerful data analyses that drive health improvement and cost reduction.
Employers have every right to demand performance guarantees from their health insurer. We, and other insurers, are eager to provide these guarantees. But employers must understand that better health requires an investment of time, engagement, and effort from everyone: the insurer, the employer, and the individual.
The greatest power to deliver health care results, however, resides neither with the employer nor the insurer, but with the physician. It is critical to provide information to the person who holds the patient's trust and provides or recommends treatment. At BCBSNC, we provide data to physicians both at the individual patient level and across their population of BCBSNC customers.
For example, we can tell a physician whether a patient is missing an important test or should be on a medication they aren't taking. And we can show them how the health of their BCBSNC customers with conditions like diabetes compares to their peers. This is information they can use to directly benefit the individual and the employer, who pays for the bulk of their care in many cases.
At every point in the health care transaction, using, sharing, and leveraging information is essential to aligning our actions with a common goal.
And everyone who uses, provides, or pays for health care has the ability to use the power of information to help build a better system. By segmenting services, employers limit their ability to leverage powerful data analyses that drive health improvement and cost reduction.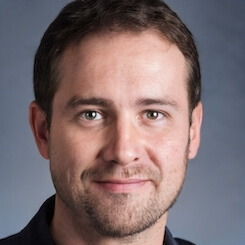 Paul Lendner ist ein praktizierender Experte im Bereich Gesundheit, Medizin und Fitness. Er schreibt bereits seit über 5 Jahren für das Managed Care Mag. Mit seinen Artikeln, die einen einzigartigen Expertenstatus nachweisen, liefert er unseren Lesern nicht nur Mehrwert, sondern auch Hilfestellung bei ihren Problemen.