This is no one-size-fits-all solution, as insurers across the country tailor efforts for specific markets
Even as they hold out great hope for the accountable care movement, the nation's leading health plans consider the creation of medical home practices to be the first logical step toward higher quality and more cost-effective patient care.
"Pretty much everybody recognizes that the medical home has to be the foundation of any accountable care organization," says Eugenie Komives, MD, senior medical director of Blue Cross Blue Shield of North Carolina.
That is why insurers are aggressively supporting the development of medical homes, using a variety of innovative methods — bonus payments, new payment models, and outright cash investments — to help physicians convert to a new way of practicing medicine.
"There are many investments that practices have to make both financially and in human capital to implement these changes," says Bruce Nash, MD, MBA, chief medical officer at Capital District Physicians' Health Plan in upstate New York. "It's the obligation of health plans to provide that funding."
Just a few years ago, the idea of a health plan volunteering to boost primary care physicians' pay by $85,000 a year or partnering with a health system to build a new medical clinic from the ground up would have been crazy talk. Today, those are just a couple of ways in which health plans are nurturing new health care delivery models.
In Minneapolis, the regional health plan Medica helped fund the small medical-home pilot project of Fairview Health Services in 2009. By January of this year, all of Fairview's 40 primary care clinics were using the medical home model. Further, the health system had shared-savings contracts — a hallmark of the ACO concept — with all commercial payers.
"The payers in this market realize that we have worked ourselves into a situation where we have an unsustainable health care model," says David Moen, MD, president of Fairview Physician Associates, the physician network associated with Fairview Health Services. "If you acknowledge that what we have created is not sustainable, then what do we do about it? The key in that phrase is 'we.'"
In southwest Virginia, "we" means Aetna and Carilion Clinic, the area's largest health system, which are collaborating on an ACO initiative.
Christopher Day, head of business development and marketing for Aetna's accountable care solutions group, says the insurer believes an ACO has three key parts. The first two are a payment system that rewards providers for quality, cost, and patient satisfaction, and health information technology that allows data to be shared among stakeholders, used for decision-making, and tracked to monitor performance.
The third essential element: a clinical model that supports early identification of disease, care coordination, and transitions in care from one setting to another.
Key ingredients
"So a model like the patient-centered medical home is one of three key ingredients for building an ACO," Day says. "We have invested in both Aetna-only patient-centered medical homes and multi-payer patient-centered medical home efforts across the country."
The medical home concept is an easy sell to insurers because early results are so promising. The National Committee for Quality Assurance, which sets the standards for three levels of patient-centered medical homes (PCMH) and officially recognizes primary care practices that meet the standards, offers these tantalizing numbers:
Patients served by medical homes in the Geisinger Health System in Pennsylvania had a 14 percent reduction in hospital admissions compared to a control group and nearly a 9 percent reduction in medical costs after two years.
When one of its primary care clinics was redesigned to meet PCMH standards, Group Health Cooperative of Puget Sound saw a 29 percent reduction in emergency department visits.
Despite that, many innovators prefer to avoid the "medical home" term. For one thing, they think it may confuse patients who think it means "nursing home."
"That designation can be achieved by practices that have very good front offices and electronic medical records without really doing a lot of work in regard to workflow redesign and enhancing care," says Nash. CDPHP uses the term "enhanced primary care" to describe its medical homes.
UNC Health Care prefers the term "advanced medical practice" to describe a medical home clinic that it is building in conjunction with Blue Cross & Blue Shield of North Carolina. David Rubinow, MD, UNC's director of innovation and health care system transformation, says the new practice builds on the knowledge gained from the NCQA-designated PCMHs.
"This is sort of a PCMH on steroids in terms of the type and extent of services that we're going to be providing," he says.
Health plan-initiated pilot
That said, the newest version of the medical home emerging in Chapel Hill differs from those in Albany. Indeed, the medical home concept is playing out in many different ways across the country.
CDPHP started a medical-home pilot to address the income disparity between general practitioners and specialists.
CDPHP leaders wanted to increase primary care physicians' annual incomes by $85,000 — without increasing insurance premium levels — and thought the medical home model might generate enough efficiency to do so.
Three pilot practices agreed to accept a new payment system — risk-adjusted capitation — in exchange for a $35,000 stipend and the opportunity to receive up to $50,000 in bonuses based on their quality and efficiency scores.
The first-year performance for those practices suggests that the medical home model might reduce total medical costs by more than 2 percent. If those results hold up in subsequent years and if the model can be adopted throughout CDPHP's network, the annual savings could top $25 million a year.
Rommel Tolentino, MD, a primary care physician who adopted the medical home model in 2008, says it has worked out better financially than he expected — and he is finally practicing medicine the way he wanted to.
He restructured his practice to deliver team-based care, hired a care manager to handle prior authorizations, track lab results, and follow up with patients after hospital discharge, and encouraged all staff members to come up with new ideas.
"There's no idea too small," he says, adding that adopting a culture of continuous improvement is the biggest change in his practice. "We're always thinking, 'What can we do to improve our practice?'"
Because many patients in the Albany market are served by multiple systems, it is not clear how the federal government's definition of an ACO — in which patients are assigned retrospectively to an ACO that provided the largest share of a patient's care in the past year — could be implemented successfully.
For that reason, Nash is more interested in accountable care — in which physicians and hospitals are held accountable for providing high quality care at the lowest possible cost — than the ACO model itself.
"I would say that the work we're doing around the medical home is sort of the core of that," he says. "One of the commonalities it has with the ACO is the aligned incentives to provide high-value health care."
Payer-provider joint venture
In the last five years, nearly 1,100 individual primary care physicians in North Carolina have earned medical home recognition by the NCQA. Komives, the BCBSNC medical director, says physicians in small practices received incentives from the insurer.
"They understand that this is key to their success in the future with regard to things like accountable care, which they all know is coming down the pike," she says.
Later this year, BCBSNC and UNC Health Care will open a new type of medical home that will serve 5,000 BCBSNC members with hypertension, diabetes, major depression, and other chronic conditions. The practice will have many features that are standard for medical homes — e-visits and group visits, case management and extended hours — and some that are less common, such as on-site mental health, nutritionist, laboratory, pharmacy and medication management services.
The most noteworthy difference: The health system and health plan are sharing the cost of building the new practice, which will operate under a 50/50 cost-sharing and risk-sharing model.
"If our hypothesis is correct that the provision of comprehensive care to patients will reduce health care costs, then both UNC and BCBS benefit, as well as the patients," says Rubinow. "If we're wrong, and if it doesn't make any difference at all, then we're the ones who shoulder the burden. But we do so together so it removes the contention and the competitiveness that characterizes much of payer/provider interactions."
Shared-risk contracts
In 2008, Minnesota-based Medica helped support a Fairview Health System pilot in which two primary care clinics were converted to medical homes. Two others quickly followed suit and by January 2011, all of Fairview's 40 primary care clinics had converted.
The system began moving to a population health model in which data from health plans and electronic health records are used to understand health risks in a particular population. Currently, several thousand high-risk patients have individualized care plans designed to improve their health status.
The result: a 40 percent reduction in the overall health care utilization by the high-risk patients over a 120-day period.
"That is a big number, given that these high-risk patients spend about 40 percent of the health care dollar," says Fairview's Moen. "Our ability to reduce cost in that population really affects overall cost significantly. Now we are seeing if those reductions are sustainable and reliable."
Today, all the major payers and largest health systems in the Minneapolis market are working together in shared-risk contracts. Charles Fazio, MD, Medica's chief medical officer, says those contracts are contributing to meaningful change in the health care marketplace.
For example, two large health systems recently contacted Medica in search of information that would help them find the "best" — meaning high quality care at lowest possible cost — specialists in the market.
"We are seeing a slowing of the rate of rise of health care costs but more important we are seeing attention across the community to quality and efficiency and how those turn into value for consumers," Fazio says.
Lola Butcher covers employer issues and consumer-directed health care. Contact her at [email protected]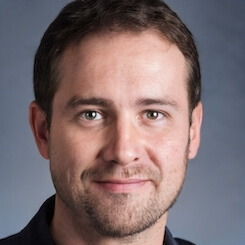 Paul Lendner ist ein praktizierender Experte im Bereich Gesundheit, Medizin und Fitness. Er schreibt bereits seit über 5 Jahren für das Managed Care Mag. Mit seinen Artikeln, die einen einzigartigen Expertenstatus nachweisen, liefert er unseren Lesern nicht nur Mehrwert, sondern auch Hilfestellung bei ihren Problemen.