Red states aren't the only ones that might seek ACA waivers
When Peter Shumlin was running for governor of Vermont last fall, the Democrat vowed to create a single-payer health care system that would replace the employer-based benefit that provides coverage for a majority of the state's residents. Now that he's in office, the new governor has pushed hard to make that pledge into a reality.
Unlike past years, a Democratic governor is now allied with a left-leaning group of Vermont legislators. That fundamental shift in state politics has tilted the small northeastern state toward launching what could well become a groundbreaking single-payer initiative.
"We believe Vermont stands a chance to be the first state in the nation to pass single-payer," U.S. Sen. Bernie Sanders of Vermont recently told columnist Ezra Klein. "The governor-elect campaigned on it, and we have support in the House and Senate."
And Vermont may be followed by others. In a frontal assault on the health insurance industry, legislators in a string of states are trying to pass legislation that wouldn't have a prayer in Congress: delivering a single-payer health system and eliminating the competing health plans offered by insurance companies while offering up their marketing and administrative costs as a quick and easy source of savings to make coverage more affordable.
Maryland representatives are discussing single-payer legislation.
Colorado legislators are discussing proposals to set up an insurance cooperative that would provide standard coverage for one and all, with residents paying premiums into a single-payer system.
A few weeks ago California State Sen. Mark Leno reintroduced legislation to establish a statewide universal single-payer health care system. That legislation has passed twice before, only this time around, Republican Gov. Arnold Schwarzenegger isn't waiting in the wings with a veto.
Connecticut legislators have been debating a public health plan option.
But Vermont may be the furthest advanced of all the states now trying to craft a single-payer program. And if its controversial approach is successful, advocates say it would probably inspire other blue states to follow in its path — with major implications for the health plans that operate in them.
Trimming at the edges?
Advocates of single-payer systems may soon get some help from Congress. Sen. Ron Wyden, a Democrat from Oregon, and Sen. Scott Brown, a Republication from Massachusetts, are advocating a bill designed to let states ask for waivers to the Affordable Care Act (ACA) three years ahead of schedule — 2014 instead of 2017. The bill, endorsed by President Obama, allows states to offer alternative health care systems that preempt the federal health reform law, provided they make the case that the proposed system can match the universal coverage and cost goals laid out by the ACA.
If states can meet those guidelines, with no interruptions for Medicare and an expanded Medicaid program, to the satisfaction of the secretary of health and human services, they may be allowed to mount their own experiments while continuing to receive the federal subsidies planned for state insurance exchanges. As a practical matter, says Wyden, the bill would allow conservative states to try a more consumer-directed approach while other states may follow in the path of states like Vermont.
Significant opponents
The Vermont proposal has been drawing flak from both sides of the debate over the future of health care.
Stuart Butler, director of the conservative Heritage Foundation's Center for Policy Innovation, likes the idea of allowing states to test out new ideas. Given the complexity of the challenge, he says, states may need the opportunity to select from several models. But he finds fault with the proposed law.
"This Wyden-Brown bill doesn't allow states to do anything more than tinker at the edges of Medicaid or Medicare," says Butler. "You really have to have flexibility that would allow fundamental changes in existing programs, such as a single-payer system or bold market approach, to occur."
And rather than leave the decision in the hands of HHS, where a political appointee would favor either a liberal or a conservative proposal and squelch opposing ideas, he believes that a politically neutral group should be allowed to make the call on state proposals.
If that translates into Medicare for all, then states like Vermont should be allowed to go the distance, he adds. For Butler, who lived under the British single-payer system for 30 years, that's not an appetizing prospect. He prefers a market or exchange where people armed with vouchers and any necessary public subsidies shop for the best health plan, with consumer protections put in place to ensure quality.
The debate in Vermont has centered on the recommendations of William Hsiao, an economist at Harvard's School of Public Health who was charged by the state Legislature with creating a single-payer plan. Hsiao came down strongly in favor of what he described as a public/private option — a package of benefits that would be administered by an independent board made up of representatives of employers, providers, patients, and government agencies working with a third-party administrator that would manage a single, streamlined set of payment rules for providers while processing claims and handling any adjudication work. It would be funded by a payroll tax which low-income employers would be exempt from, and out-of-pocket expenses for residents would be modest.
"The system also provides a single mechanism for resolving disputes," Hsiao told the Legislature early this year. "Contrary to some perceptions, a single-payer system does not need to be run solely by government."
Trouble in paradise
But even many single-payer advocates are troubled by Hsiao's model.
Margaret Flowers, MD, co-chair of the Maryland chapter of Physicians for a National Health Program, says that everyone, including Medicaid beneficiaries, should be included in one broad single-payer program for each state.
"The actual legislation falls short of being single-payer legislation," says Flowers. "It is not a single system, which would provide the greatest ability to control costs and improve health outcomes."
Studies indicate that residents earning less than 200 percent of the federal poverty level would often end up flip-flopping between Medicaid and the state system, allowing many of them to fall into the cracks and lose coverage, says Flowers. Under Hsiao's plan, a third-party administrator would be selected through competitive bidding. But with Blue Cross managing roughly 75 percent of the private market, the plan would almost certainly emerge as the winner. And Vermont's not-for-profit Blue Cross plan may be strongly concerned with its capital reserves and income — something a truly public system wouldn't be worried about.
"There's really no way to have competitive bidding when Blue Cross so dominates the situation," says Flowers. "It's almost a given that Blue Cross would get the contract."
Hsiao insists that a switch to single-payer would mean big changes for insurers and providers alike. Savings would come from curtailment or elimination of sales, marketing, and underwriting at insurers and from billing, coding, and claim-management functions for providers.
Reach John Carroll at [email protected]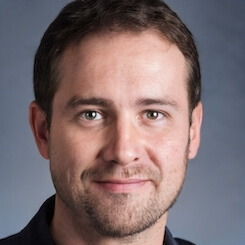 Paul Lendner ist ein praktizierender Experte im Bereich Gesundheit, Medizin und Fitness. Er schreibt bereits seit über 5 Jahren für das Managed Care Mag. Mit seinen Artikeln, die einen einzigartigen Expertenstatus nachweisen, liefert er unseren Lesern nicht nur Mehrwert, sondern auch Hilfestellung bei ihren Problemen.