Health plans are increasingly involved in promoting the lifestyle changes that help their members avoid cancer, and are increasingly involved in clinical trials if prevention fails
This year about 1.45 million people will be told they have cancer. Most will begin an intense, frightening, and expensive treatment regimen, relying on their doctors and their insurers to save their lives. Five years from now, about two-thirds will still be alive — a bleak figure, but the highest survival rate in human history.
"As health plans, we are at the center of all that," says Dick Salmon, MD, Cigna HealthCare's national medical director for quality. "We have a responsibility to our patients, if they are diagnosed, to help them through what may be the most stressful, difficult period of their life."
Plans are beginning to appreciate that effective cancer care begins before a diagnosis. Insurers are acting as partners in a societal effort to fight the disease. They are also increasingly sophisticated in how they approach cancer once a diagnosis has occurred, say medical directors. And mortality rates are dropping, as a result of their efforts.
Nancy Davidson, MD, president-elect of the American Society of Clinical Oncologists, stresses that cancer is "actually more than a hundred different diseases," which makes "any formulaic approach to health coverage ineffective if it limits treatment options to individual patients with very different diseases. Even though progress against cancer is usually incremental, small changes in therapy can be incorporated quite quickly as research results become available to oncologists."
Today's health plan medical directors see this clearly, and several say that an integrated approach to cancer care that makes prevention a priority and tailors care management to the individual is the most effective health coverage. "Part of the premium we receive from members is to underwrite the risk of unusual events, like cancer," says Alan Spiro, MD, chief medical officer for national accounts at Anthem, a subsidiary of WellPoint. "But as a health insurer, a part of that premium must go to expected events, like physicals and routine mammographies. Prevention is good business sense and a commitment to our society."
"The importance of good treatment and aggressive prevention measures can't be overstressed," says Burton F. VanderLaan, MD, an oncologist and regional medical director for Aetna, but he adds, "We have long believed that a key component to quality [cancer] care is compassion."
VanderLaan is also a member of the National Quality Forum's Cancer Care Measures Project steering committee. That ongoing project has three goals: promote the use of evidence-based standards for diagnosis and treatment of breast and colorectal cancer and for end-of-life care; identify needed research funding to develop improved standards; and establish a framework for reporting on and updating a set of consensus standards.
Changing world
The NQF effort is taking place in a changing world of cancer treatment. New and very expensive drugs are being developed that prolong life after diagnosis, care management is increasingly comprehensive (see "Plans Put Greater Emphasis on Cancer Management"), and the federal government is pushing harder than ever to get cancer patients into clinical trials.
Government agencies such as the National Cancer Institute and other parts of the National Institutes of Health, the Department of Defense, and the Department of Veterans Affairs sponsor and conduct clinical trials. The NCI recently began an initiative to reach out to health plans to encourage them to enroll more patients in cancer trials more quickly.
"Some states, more and more, are beginning to mandate that health plans cover clinical trial participation," says Jeffrey Abrams, MD, chief of NCI's clinical investigations branch. "Some plans, like Kaiser, are very proactive. Others are not. But we believe an increasing number of plans are beginning to appreciate the cost-effectiveness of clinical trial participation."
Several studies do demonstrate that clinical trial participation is not more costly than traditional treatment outside of a trial. "We are making an active effort to reach out to plan medical directors to get them more involved in the decision-making process within their plans on clinical trial participation," he says.
The treatment of cancer is a complex issue for health plans. "Health plans face a significant challenge in determining how much cancer treatment, especially experimental treatment, they will cover," says William A. Peck, director of the Center for Health Policy at Washington University School of Medicine in St. Louis, Mo. Cancer care is expensive and, as the population ages, increasingly necessary. Adequate coverage is a vital issue to payers, too. According to a report published by UnumProvident on disability trends, in 2005 cancer was the number one cause of long-term absence from work.
A number of health plans are progressive in their approach — not just in relation to treatment options and care management, but in promotion of the preventive care that reduces incidence rates and leads to early diagnosis. Virtually all health plans give patients access to free smoking cessation programs. Many plans are going further, especially in fighting breast cancer and colorectal cancer, two of the biggest killers but also the two types of cancer where the most progress is being made.
Reaching out
Using claim data, plans are reaching out to make sure that patients are getting tested for cancer. And using health coaches, either internally or through vendors, they are making certain that patients who have been diagnosed are complying with their treatment regimen. When patients are very sick, they are encouraged to talk openly with their doctors about the value of comparative treatment options. "We don't want to come between the doctor and the patient," says Salmon, "but we believe strongly that at every level of care an educated patient is best able to maintain or improve the quality of his life."
Health plan efforts to encourage tests and educate patients, coupled with increasingly effective treatment options, may be contributing to two significant facts: First, for several years the all-site cancer incidence rate (that is, the number of newly diagnosed cases) has remained steady at fewer than 500 people per 100,000 population per year. Second, the cost of treating cancer as a proportion of overall health care costs has remained under 5 percent.
Couple that data with mortality figures published in a January report by the American Cancer Society, and it feels as though things are looking up — for the first time, ever. The ACS announced that in 2004 (the most recent year for which figures are available), 3,014 fewer people died from cancer than did the previous year. That is a much larger number than the 369 fewer deaths recorded from 2002 to 2003, which was the first time that the number of cancer deaths declined since cancer mortality data began to be compiled in the 1930s.
Health insurers pay dearly for cancer care. Once a diagnosis occurs, most health plans become involved in some form of case management, both to sustain the quality of care and to help control costs. New cancer therapies are particularly expensive, sometimes as high as $10,000 a month for a single drug. "The cost of cancer drugs is out of control," says Fran Visco, president of the National Breast Cancer Coalition.
The average cost of a cancer drug prescription rose about 16 percent in 2005, compared with 3 percent for other prescriptions, according to a 2006 report by Express Scripts, the PBM. The average cost of a 30-day prescription for cancer drugs is more than $1,600.
These costs affect everyone, says Sharon Levine of the Permanente Medical Group of Kaiser Permanente, the country's largest not-for-profit health maintenance organization, because much of it is passed on to taxpayers through Medicare and Medicaid. Under the Medicare Modernization Act, the Centers for Medicare & Medicaid Services was authorized to begin to use specialty pharmacies and purchasing cooperatives to help control taxpayer costs.
One reason costs are rising is that Medicare Part D greatly expanded Medicare beneficiaries' access to cancer therapies. An analysis of nearly 3,000 plans in Part D by the research company Avalere Health found that almost all the plans cover most cancer drugs and that most have low copayments. Virtually all generic versions of cancer drugs were covered and 70 percent of brand-name drugs were covered.
Quantity limits
Less than 5 percent of the plans had quantity limits regulating the amount of the drug supply a patient can get at one time, and no plans required step therapy, where patients have to fail on one drug before they can be given another.
Health plans are also turning to specialty pharmacies to help manage the cost of cancer care. Specialty pharmacies often provide new patient teaching and assessment, injection training and support, compliance monitoring and enhanced physician communication. According to Aetna officials, they also carefully time chemotherapy in order to match patients' blood cell count and maximize their window of response. They compensate physicians more for prescribing preferred regimens, and use step therapy.
Care coordination
Several plans look to a high degree of care co-ordination to help control costs. Cigna recently announced its Oncology Condition Management Program, using what Salmon calls a three-pronged approach. "First, we want to keep people healthy. Second, if our members do receive a diagnosis of cancer, we want to help organize their care and get them the treatment they need on an outpatient basis. Third, if they are seriously ill and need frequent hospitalization, we become involved in intensive case management."
One example of care integration is Cigna's aggressive colorectal cancer screening program, which takes advantage of new in-home screening for colon cancer. In recent studies, this new technology, which screens for blood in the colon and rectum and is one of the ACS's newer recommended methods for colorectal screening, has been shown to be accurate and easier for patients to use. A Cigna pilot program in Florida last year found that 6 percent of the members who responded when sent one of these screening kits had results that revealed abnormalities. Cigna referred those members to their doctors for follow-up tests.
This year, Cigna expanded the program to more than 320,000 members. The results to date have been similar: 880 people (6.3 percent of the members) require follow-up testing. The company pushes the patients aggressively to do that, says Salmon. "Colon cancer is preventable and can be detected at a stage where effective treatments are available, so we encourage our members to undergo screening. This program can help save lives."
Cancer is unique among diseases in that it alone benefits from an extensive government-sponsored research network that provides patients, even in remote locations, access to new therapies through clinical trials. Research structures in cancer, under the National Cancer Institute and other government entities, provide monitoring, evaluation, and eventual publication of clinical trial results, "ensuring an oversight and high degree of quality," says Jeffrey Abrams, MD, an oncologist and chief of the clinical investigations branch of the NCI's Cancer Therapy Evaluation Program in the division of cancer treatment and diagnosis.
Last year NCI began an increased effort to get plans to participate in clinical trials. "We are eager to bring more people into clinical trials, to increase the speed at which we enroll them in trials," says Abrams. About 30 states now require that insurers allow patients to participate in clinical trials.
Willingness on the part of health plans varies by health plan and by study, according to Abrams, and "lack of coverage can be a significant barrier for many patients. Lack of coverage also makes it harder for researchers to conduct successful trials that could improve prevention and treatment options."
The key for most plans is whether a clinical trial is considered experimental or investigational, according to Abrams. "But when enough data show that the approach is safe and effective, a health plan may consider a trial adequately established and cover some or all of the costs. And the plans can be very specific about comparative costs, whether treatment of a perceived equal value is available for less costs."
Evolving role
Some medical directors say they recognize that their role in helping to pay for clinical trial participation, especially for patients who have exhausted other options, is evolving. "We have long believed we have an important leadership role to play in treating cancer, including involving our patients readily in clinical trials," says VanderLaan. "There is not a lot of evidence that off-trial treatment costs less than on-trial treatment."
One seldom sees dramatic or immediate improvements, but progress does occur, says Davidson. "Progress depends on small refinements in treatment discovered through the painstaking process of many clinical trials. Effective cancer care must value incremental steps."
The complexity of cancer treatment — the paradoxes inherent in the tensions between emerging science and cost — is nowhere more evident than in treating prostate cancer. The total cost of treatment varies significantly, according to a recent report in the medical journal Cancer, although there is little evidence that one form of treatment is significantly better than the other.
Researchers compared patterns of health care utilization and direct costs of prostate cancer-related treatments over a 5.5-year period in 4,553 newly diagnosed patients, stratified by age, risk group, and ethnicity. In the first six months after diagnosis, direct prostate-related costs per patient were high ($11,495) and highly variable ($2,586 for watchful waiting to $24,204 for external-beam radiation therapy). After the first six months, costs were only $3,044, ranging from $2,418 for radical prostatectomy to $6,019 for androgen deprivation therapy.
Even prostate cancer screening is controversial because not all prostate cancers are deadly, yet once they are found, many men feel they must have the entire gland removed.
"We're over-diagnosing it," said Alfred I. Neugut, MD, director of cancer prevention and control at Columbia University Medical Center, to the New York Times in January when the ACS reported that although the incidence probably will not change, the number of cases will increase as the population ages. About 219,000 new cases are expected in 2007, and 27,000 deaths.
With regard to testing, prostate cancer is the exception, however. "There's no doubt in anyone's mind, certainly not mine, that the best form of cancer treatment is the kind that takes place before the disease is ever diagnosed," says Cigna's Salmon. "Not getting cancer is the best cure."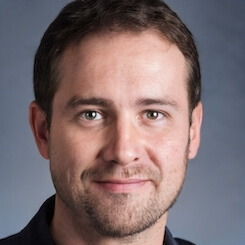 Paul Lendner ist ein praktizierender Experte im Bereich Gesundheit, Medizin und Fitness. Er schreibt bereits seit über 5 Jahren für das Managed Care Mag. Mit seinen Artikeln, die einen einzigartigen Expertenstatus nachweisen, liefert er unseren Lesern nicht nur Mehrwert, sondern auch Hilfestellung bei ihren Problemen.