Deliver hospital-level care in people's homes to achieve better outcomes and save money.
Internist and researcher David Levine, MD, has nothing against hospitals. After all, he works for one—Boston's Brigham and Women's. "Hospitals are an important part of American health care, and we need them for the very complex cases," he says. "But they're not very agile. For instance, everyone who's admitted gets 24-hour-a-day nursing care—whether they need it or not—and we all end up paying for it."
If you're a hospital CEO, marketer, or bean counter, you've already spent a couple of decades watching cheaper-­to-run competitors, from urgent-care clinics to standalone MRI facilities, eat bits of your lunch. Get ready for even bigger agita, as for many conditions—if Levine has anything to say about it—today's shorter hospital stay will become no stay at all.
Levine's notion is to give acutely ill patients "hospital" care in their homes. It's a research project now, but the idea has been tried with some success in Europe and Australia, and he believes it's one answer to soaring U.S. health care costs. The at-home approach, he says, can "deliver acute care for a lower cost while maintaining quality and safety—with higher levels of patient satisfaction."
Eligible candidates who come to Brigham and Women's emergency department and are appropriate for admission are given the option to participate, and those who agree are randomly assigned either to an inpatient-care control group or to Levine's "Home Hospital." And who's eligible? "Patients with infectious processes [such as pneumonia, urinary tract infections, and skin infections], heart failure exacerbations or flares, asthma and COPD flares, for example," says Levine. Home Hospital isn't ready for someone who's on his or her second liver transplant or who needs the ICU, he says—at least not yet.
"Maybe one day we will be," says Levine. "And we're working on those kinds of technologies right now."
Tech, indeed, is what makes the hospital-to-home switch possible. Each enrolled patient is given an electronic tablet to communicate with clinicians in a HIPAA-secure manner. A mobile lab brings blood work, IV medications and ultrasounds, X-rays, and other imaging to the home. Using a monitoring patch placed on each patient, heart rate, respiration rate, and skin temperature are continuously tracked, along with sleep, posture, steps, and falls. And, in a throwback, doctors and nurses make house calls, too.
Half as expensive at home
A recent pilot study of "hospitalizing" patients in their homes, led by Levine, included just 21 patients, so its results (in the chart at right) are nothing if not preliminary. Of course, Home Hospital patients avoid hospital-acquired infections and the malaise that can accompany being cooped up in a place that's all about sickness. But Levine's early findings indicate that Home Hospital seems to provide safe, effective hospital-level care at a substantially lower cost—52% lower in this tiny pilot study. Fewer lab tests and consultations were ordered. Patients report higher levels of satisfaction, and have lower rates of subsequent admissions.
Keeping score: Home care beats hospital care
Care in hospital
Care at home
Subsequent readmissions
36%
11%
Consultations
27%
0%
Average lab tests
19
6
Average minutes of physical activity
78
209
Median direct costs of care
52% lower

Source: David Levine, MD
"I believe managed care organizations should start offering home hospitalization as a covered benefit," says Levine.
And if the change he's testing can be implemented nationally for eligible patients without destroying hospital care for the rest of us, the term "innovation" doesn't quite cover it. Revolution would seem more apt.
But Levine says results from a larger randomized controlled trial will be published soon. Asked if his "sense" is that the larger study's findings will be similar, he reaches past that soft language for a firmer declaration: "I can tell you that the findings are similar, or even better in some places."
UP NEXT
OUR YEARLONG LOOK: EMERGENCY CARE EXAMINED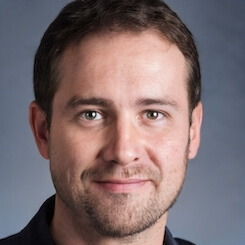 Paul Lendner ist ein praktizierender Experte im Bereich Gesundheit, Medizin und Fitness. Er schreibt bereits seit über 5 Jahren für das Managed Care Mag. Mit seinen Artikeln, die einen einzigartigen Expertenstatus nachweisen, liefert er unseren Lesern nicht nur Mehrwert, sondern auch Hilfestellung bei ihren Problemen.