Give away healthy breakfasts and dinners to people with diabetes and it will help them control their disease.
It's no secret that central Pennsylvania's coal country has been hurting since the industry went into decline. When the not-for-profit Geisinger Health did community health assessments, it learned that in some areas, economic woes were combined with high levels of uncontrolled type 2 diabetes. That wasn't too surprising, and there was another nonsurprise: Many of these same places were "food deserts" with few grocery stores or "food swamps," dotted with fast-food restaurants and small convenience stores selling lots of salty and sugary stuff. Supermarkets were a 20- or 30-minute drive away for many residents, some of whom lacked cars to get there.
Traditionally, American health care's way of addressing this web of interrelated conditions would be to try to manage the diabetes as patients come in for office visits, treat costly complications in the hospital when they develop, and process the claims. But in a pilot program begun July 2016 in the Coal Township, Pa., community of Shamokin, about 120 miles northwest of Philadelphia, Geisinger decided to do things differently.
It decided to give away food.
The program is called Fresh Food Farmacy. Its cutesy spelling reflects the fact that you can't be a real "ph" pharmacy unless you're authorized to dispense medications—even though this is food with the medical purpose of promoting a healthy diet. But it doesn't hurt to remind people that a farm yields healthier nutrition than a cupcake or corn chip factory. In collaboration with the Central Pennsylvania Food Bank, Geisinger furnishes participants with food for a healthy breakfast and dinner five days a week. Multiply those 10 weekly meals by 150 participating families (roughly 450 mouths to feed), and it's giving away 4,500 meals a week. Results have been dramatic: After one year, participants saw their average HbA1c levels drop more than two percentage points, from 9.6% to 7.5%.
Indications are that the program has already become a money saver too. Geisinger says its costs—mostly staff-related—started at between $3,500 and $5,000 per patient per year, and have been brought down to about $2,200 through efficiencies. Stack that up against savings through reduced complications and utilization that the organization estimates, drawing on the medical literature, to be at least $8,000 per patient per year for each one-point reduction in HbA1c level.
"Fresh Food Farmacy is based on the idea that people aren't born knowing how to manage diabetes," says Andrea Feinberg, MD, Geisinger's medical director of health and wellness, who stresses that it's more than a giveaway. Enrollees take in-person classes that use an evidence-based diabetes management program developed at Stanford University, and a registered dietician sees each one for an initial visit, then on an as-needed basis to provide nutritional counseling. There's a dedicated community health worker for these patients in addition to the medical team treating them—a physician and nurse in a clinic, plus a pharmacist and health manager who helps to optimize medications and lifestyle approaches. And yes, "the pièce de résistance," says Feinberg, "is the food patients receive weekly, along with menus and recipes for the week, when they come and visit us." When one family member qualifies for the program, the food on the table also helps others in the home.
To be eligible, a patient must have uncontrolled type 2 diabetes and be "food insecure." That means they've given a "yes" answer when asked if in the last 12 months if they had "worried whether our food would run out before we got money to buy more" or "food I/we bought just didn't last and we didn't have the money to get more."
"It's not always easy to get people to enroll," says Feinberg. "Often, food is the hook." But one patient she cites—we'll call her Sally—became a zealous convert. A grandmother with a husband on dialysis and grandchildren she was caring for, Sally knew her diabetes was bad but was too busy to take care of it—and what could a program do, anyway? As Geisinger expands Fresh Food Farmacy to additional areas (Lewistown this fall, Scranton in the spring), Sally is helping to spread the word: "her HbA1c has come down from about 13 to 6.5 and she's lost 40 pounds," Feinberg explains. "She's on Facebook proselytizing for us."
UP NEXT
OUR YEARLONG LOOK: EMERGENCY CARE EXAMINED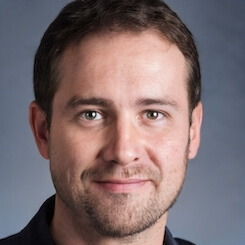 Paul Lendner ist ein praktizierender Experte im Bereich Gesundheit, Medizin und Fitness. Er schreibt bereits seit über 5 Jahren für das Managed Care Mag. Mit seinen Artikeln, die einen einzigartigen Expertenstatus nachweisen, liefert er unseren Lesern nicht nur Mehrwert, sondern auch Hilfestellung bei ihren Problemen.